Calling all adventure-lovers, we have another thrill-filled destination for you: Singapore! Throughout the country, you'll find familiar activities that are enhanced by the beauty and greenery of Singapore. Glide through the forest on a zipline or twist and turn on the tracks of the Skyline Luge Sentosa. If you love nature, explore the ecological jewel of Sungei Buloh Wetland Reserve. The opportunities for adventure are endless! Let's take a look at some adventure-focused activities for you to add to your travel wish list.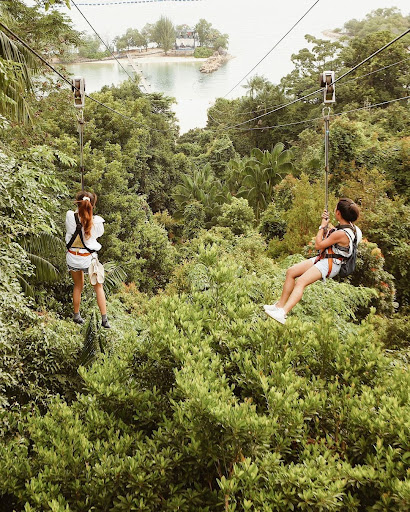 Mega Adventure
Mega Adventure earns its name for the three riveting adventures you can partake in, rain or shine! Fly 75 meters in the sky across the jungle at Singapore's steepest zip wire, which will leave you feeling exhilarated as you glide at a speed of 60 km per hour side-by-side with friends and family, surrounded by panoramic views of the lush vegetation.
Take a 3-level treetop obstacle course with a 15-meter jump on the MegaClimb! This high rope adventure course boasts 36 jungle obstacles on Imbiah Hill. Experience a one-of-a-kind forest experience by jumping across giant eucalyptus trees!
If you love trampolines, you won't want to miss jumping on the MegaBounce, the park's super trampoline! Soar 8 meters into the sky while jumping on the MegaBounce, perform flips and turns on the Bungy-assisted trampolines, all the while admiring the gorgeous views of Siloso Beach!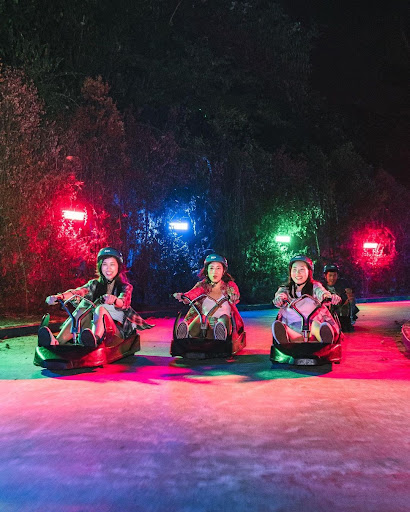 Skyline Luge Sentosa
Hop on a scenic chairlift that will take you up into the sky with a birds-eye view of Sentosa Island and the Singapore city skyline. Once you reach the top, head to Skyline Luge Sentosa, a speeding luge adventure ride with four tracks filled with twists and turns that are sure to deliver an adrenaline rush. Feel the rush as you zip through the exhilarating tunnels, downhill slopes, and hairpin corners.
A whole new adventure awaits at nightfall as the park comes alive with vibrant lights illuminating the tracks. Let the colorful lights be your guide while you ride below the starry night sky. After your adventure luge, take a romantic chairlift back down the hill with enchanting views of the Singapore nightscape.
Southern Ridges
There's no nature adventure quite like the Southern Ridges, 10 kilometers of green, open space connected by picturesque ridges and trails. A wide variety of flora and fauna and exotic birdlife occupy the Southern Ridges. Walk across a bridge 36 meters above the road, connecting two hilltops offering scenic nature views that will leave you breathless.
The ridges connect Mount Faber, Telok Blangah Hill Park, Hortpark, Kent Ridge Park, and Labrador Nature Reserve, and are steeped in history, offering many opportunities for hiking and discovery. Whether you're a history buff, nature lover, bird watcher, or hiking enthusiast, you're sure to have a memorable nature experience.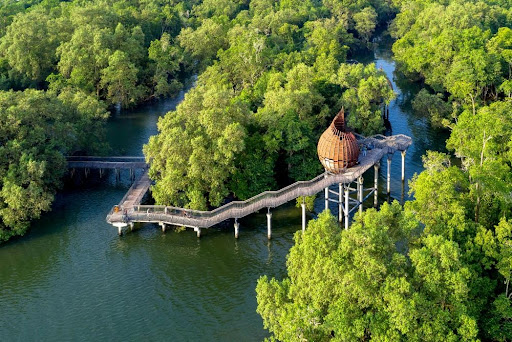 Sungei Buloh Wetland Reserve
Grab your comfortable shoes, binoculars, and water, and head to Singapore's first-ever ASEAN Heritage Park known as Sungei Buloh Wetland Reserve. The reserve is an ecological jewel for those looking to experience some of Southeast Asia's richest biodiversity. Flora and fauna are dispersed over the reserve's ponds, mudflats, and lush forests.
Throughout the reserve, five pods dispersed throughout its grounds provide unobstructed views of the reserve and the sea. Discover its diverse wildlife, including Estuarine crocodiles, macaques, otters, wild boars, mudskippers, and more than 200 species of migratory birds such as whimbrels, sandpipers, and plovers.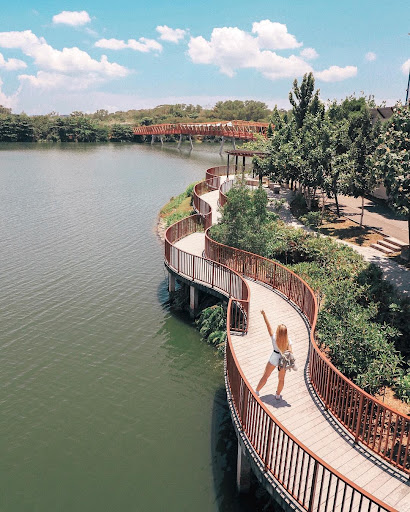 Punggol Waterway Park
There is something for every outdoor lover at Punggol Waterway Park. The area is divided into four themes: Nature Cove, Recreation Zone, Heritage Zone, and Green Gallery. Visitors can cycle, bird watch, or stroll throughout the beautiful park. Many visitors come to Punggol Waterway Park to cycle or skate on the well-maintained tracks along the waterway with scenic views of lush vegetation.
If you're an outdoor enthusiast, don't miss out on traveling to Singapore for an adventure of a lifetime. From ziplining through the jungle to exploring the diverse wildlife at every corner, there's something for everyone. Stay tuned as we explore more adventure spots in Southeast Asia.