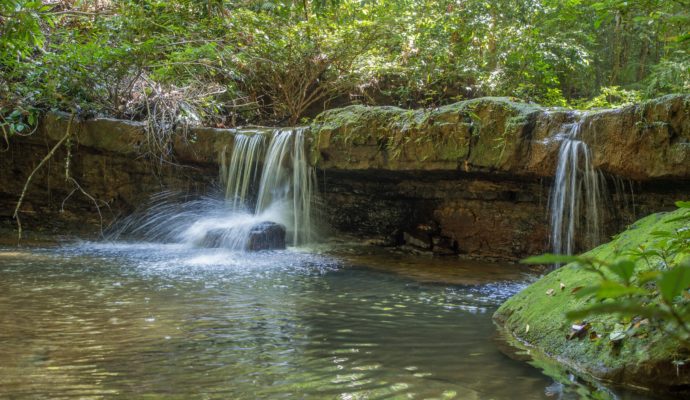 Labi and Teraja Waterfalls
Belait District, Brunei Darussalam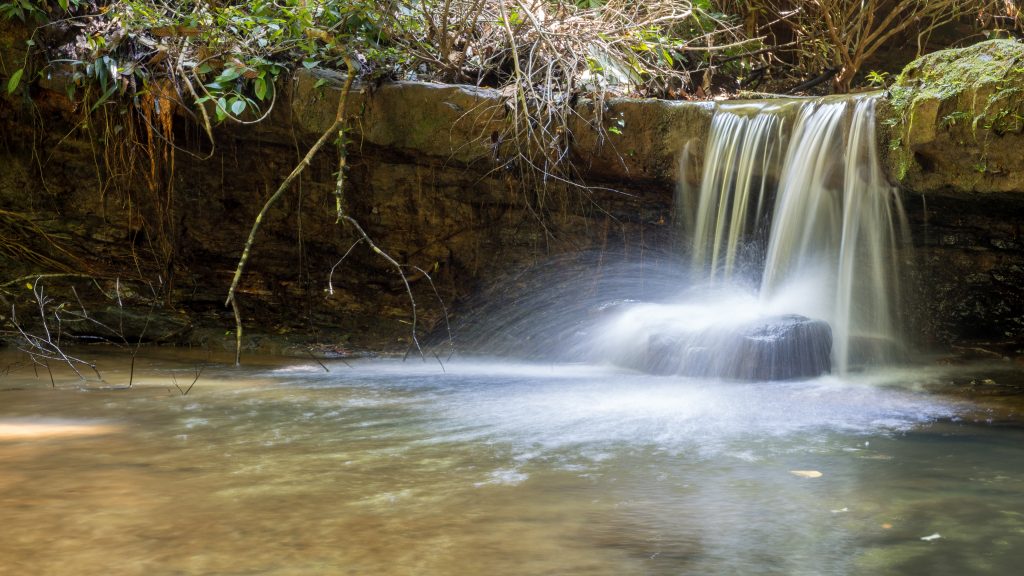 Trekking between two waterfalls in Brunei's Belait District exposes visitors to the country's unspoiled rainforest, where civilization retreats in the face of nature.
Take some time off from city life and make your way out to the pristine jungles of Labi. Wasai Teraja (Teraja Waterfalls) can be found at the end of a 50-minute drive down Jalan Labi and a trek through the rainforest. Start your adventure by registering at the Teraja Longhouse – an immersive experience in the home of the Iban tribe. Local Iban guides are also available and it is highly recommended for them to escort you 3km to the waterfall, past banana and jackfruit trees planted by the Iban through streams and a thick canopy of trees that permit little sunlight to reach the floor. Some 40 minutes after you start, you'll come upon Wasai Teraja, where you can enjoy a quick dip or watch for local wildlife.
Wasai Wong Kadir (Wong Kadir Waterfalls) can be reached from further up Jalan Labi, taking an hour to trek from the road to a waterfall with a swimming hole.
Both waterfalls can be found in one of Brunei's greatest biodiversity centers, with newly-discovered species of frogs, roaming bands of large mammals like the Bornean Gibbon and slow loris; and over 200 species of butterflies and spiders.