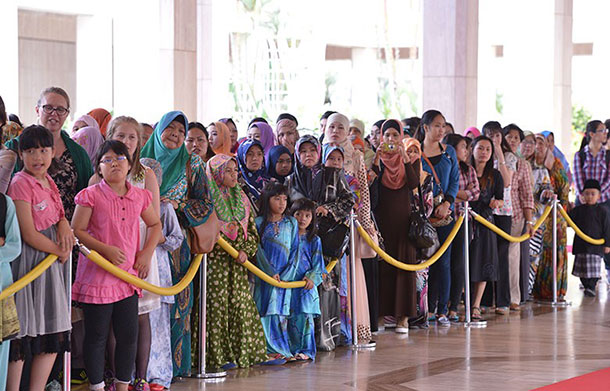 Like many Islamic nations in Southeast Asia, Brunei marks the end of the Ramadan fasting month with Hari Raya Aidilfitri (Eid-al-Fitr) on the first day of the Islamic calendar.
Fasting gives way to family reunions as Bruneians come together to celebrate the occasion with their loved ones. The first day, known as "opening day," is all about family. Dressed in their best, Muslims come to pray "Eid" at the mosques in the morning and, later, troop to visit their elders and parents to ask for forgiveness and break bread over a bounty of Malay and Bruneian cuisine. Many come to visit yet more relatives and friends to meet, greet, and make merry on the second day — the "open house" day — of Aidilfitri.
Meanwhile, the sultan sees to a massive gathering at Istana Nurul Iman, his official residence. Citizens in Bandar Seri Begawan and beyond flock to meet the royal family and greet them Selamat Hari Raya or "Happy Aidilfitri" over a lavish buffet. Each visitor — tourists included — receives a special yellow gift-box filled with sweets and other treats as a token of gratitude from the sultan.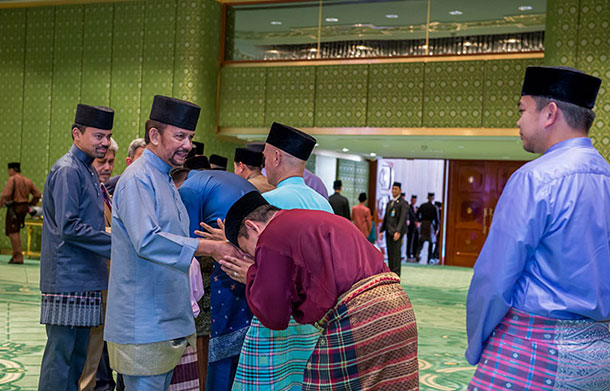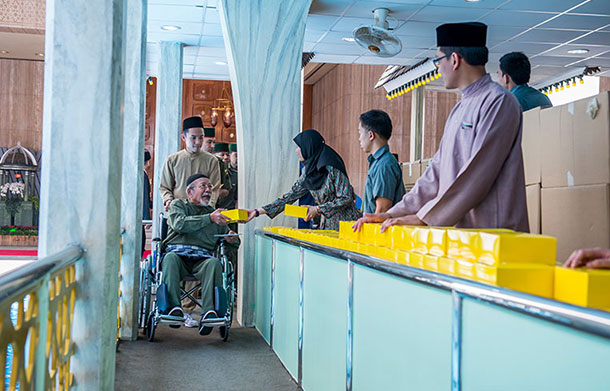 You Might Also Like…
For other traditional Islamic New Year celebrations, visit Singapore's own take on Hari Raya Aidilfitri. For an alternative festival stop in the month of June, visit the Bali Art Festival in Indonesia.