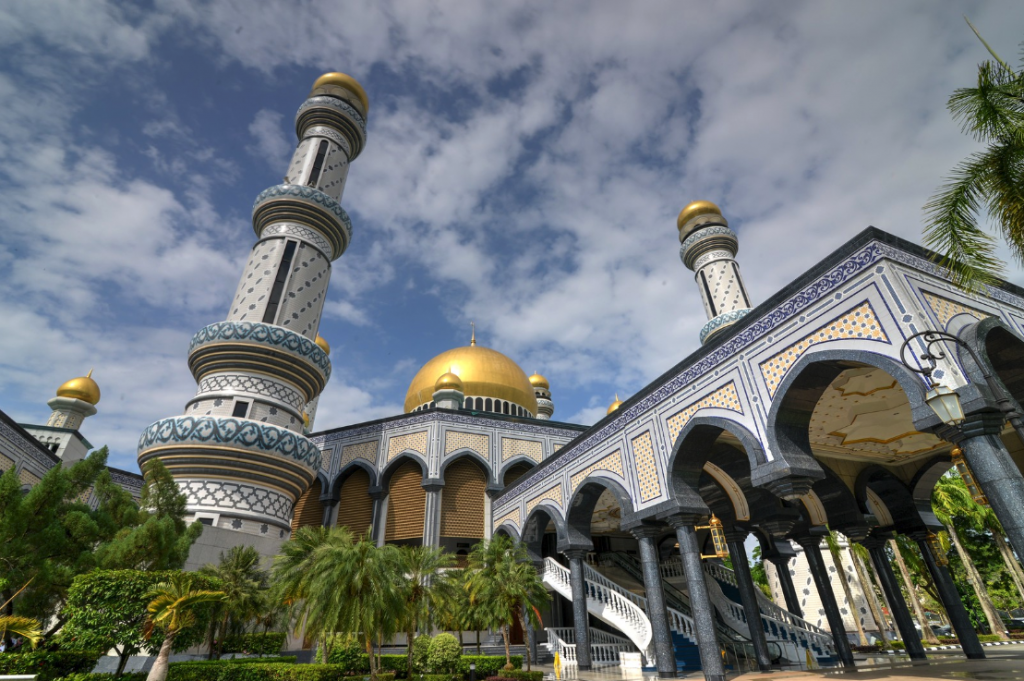 Brunei's largest mosque could only have come from the mind of a Sultan who likes to dream big. Commissioned by the present Sultan Hassanal Bolkiah, the Jame' Asr Hassanil Bolkiah Mosque was completed in 1994 to mark his Majesty's 25th year of rule.
29 golden domes stand here to honor the 29th Sultan of Brunei. The mosque's air-conditioned interiors, spacious enough for 5,000 worshippers at a time, use only the finest materials imported from all over the world—Philippine hardwood, Italian marble, Persian carpets, and, of course, real gold.
Given its distance from the main city center, it's best to join an organized tour to visit the Jame' Asr Hassanil Bolkiah Mosque. Shoes must be taken off at the entrance, and the staff will provide long coats to maintain women guests' modesty.