Whether you're looking for expansive views, long walks, or fascinating animals, Brunei is here to please all nature lovers.  As for parks, Bukit Shabandar and Bukit Teraja offer various trails in varying levels of difficulty. The former is less than 20 minutes from the capital city, Bandar Seri Begawan, making it an excellent day trip option for anyone looking to get some fresh air. Ulu Temburong Park and Luagan Lalak rely on walkways for visitors to explore the immense flora they have to offer. In the case of Ulu Temburong, they'll bring you up to 800 or so feet above the ground, while Luagan Lalak opts for low wooden boardwalks built around the freshwater swamp. The floating village of Kampong Ayer is also a series of pathways, in this case traversing Brunei River to keep the mini-city connected. As for animals, birds and proboscis monkeys are two of the biggest draws for those looking to spot some wildlife. Bukit Shabandar, Bukit Teraja, and Ulu Temburong are noted spots for catching birds hiding out or in flight, such as the grey-headed fishing eagle. Here are some of the best spots to take in nature across the beautiful country of Brunei.
Bukit Shabandar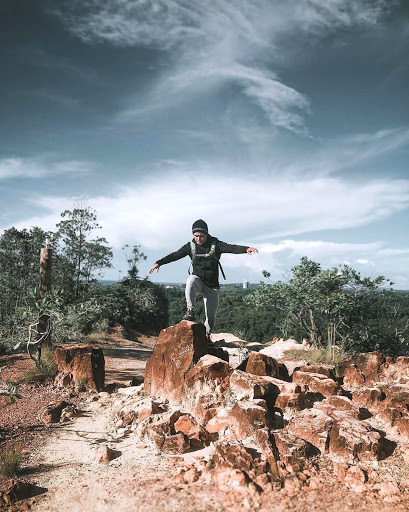 Escape the capital city of Bandar Seri Begawan and connect with nature in Bukit Shabandar. Less than 10 miles away, the forest is home to a variety of wildlife, such as monkeys. Trails range in difficulty level, providing each visitor with the opportunity to explore Bukit Shabandar at their own pace. It's easy to find a sense of peace here as you take in the incredible nature around you. Less than a 20-minute drive from the nation's capital, Bukit Shahbandar is an out of this world escape from the city's bustle. Made up of a series of trails, the park takes visitors high above the forest's canopy for spectacular views.
Bukit Teraja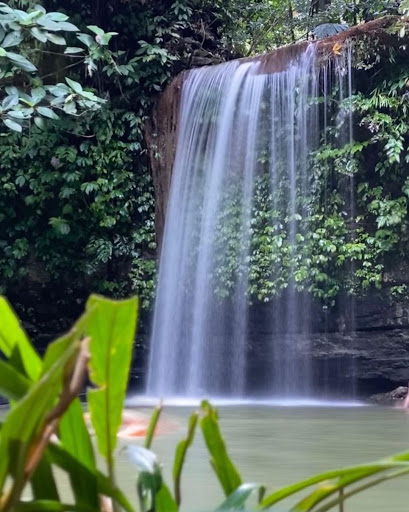 Surrounded by lush flora, Bukit Teraja is a 4.6-mile trail in Labi, Brunei. As you make your way around the trail with the sun high in the air, a lovely waterfall awaits. Visitors can enjoy the serenity of blooming nature around them and cool off in a flowing waterfall and pond below. Disconnect with the outside world as you take in the beauty around you.
Bird Watching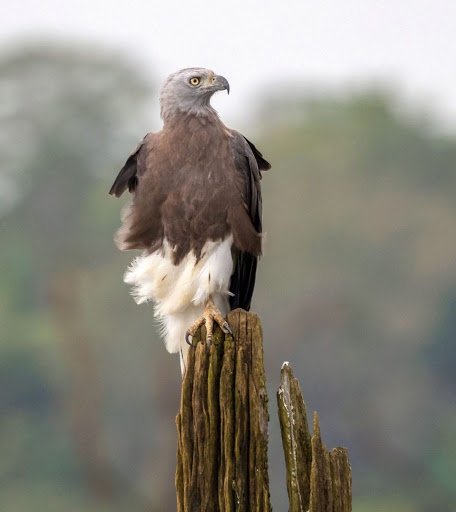 Calling all bird watchers: Brunei is the spot for you. Across the small country, there are 10 birding locations, including Ulu Temburong National Park, Pulau Selirong, Kampong Ayer, Tasek Lama Park, Wasan Rice Fields, Tasek Merimbun National Park, and Bukit Teraja. Seriously, no matter where you go in this country, a bird is waiting to catch your eye. Get a glimpse of many majestic species, such as the grey-headed fishing eagle.
Proboscis Monkey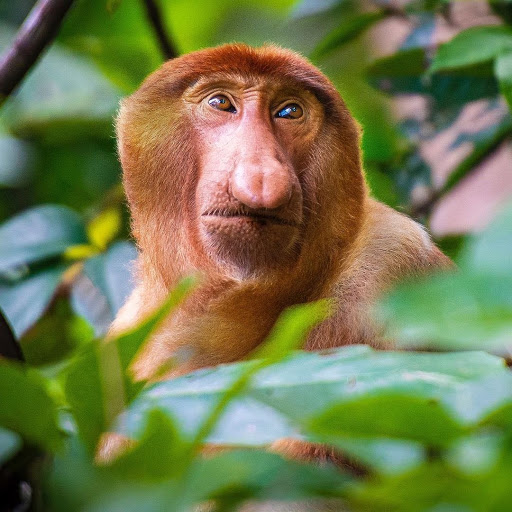 About 7,000 proboscis monkeys are left globally, with most of them living freely in the wild. Brunei's mangroves forest is home to these fascinating proboscis monkeys. To see the monkeys for yourself, embark on a cruise along the Brunei River, where they can be spotted along the mangroves at dusk and dawn.
Ulu Temburong National Park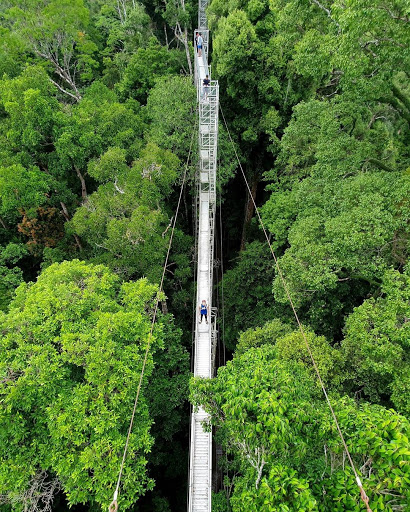 Feel your adrenaline pumping as you move across Ulu Temburong National Park's stunning canopy walk. Make your way up 800 or so steps above the trees before traversing walkways connecting five towers. The tallest lookout is just under 150 feet high and provides panoramic views of the park.
Luagan Lalak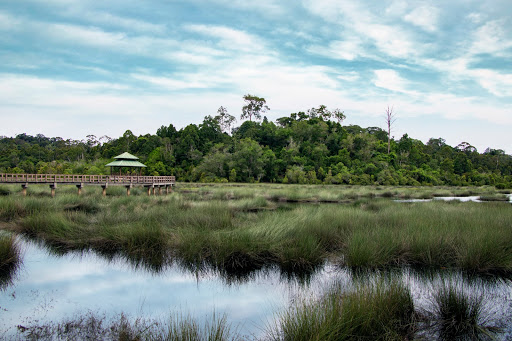 At 667 acres in size, Luagan Lalak offers an expansive array of nature to explore using one of its many wooden walkways. The freshwater swamp is dotted with lush greenery, with the sparkling water creating a mirrored effect that further magnifies the area's beauty. Each visit may be different, as the water rises and falls with the seasons. In the dryer months, the water gives way to beautiful patches of sedges.
Kampong Ayer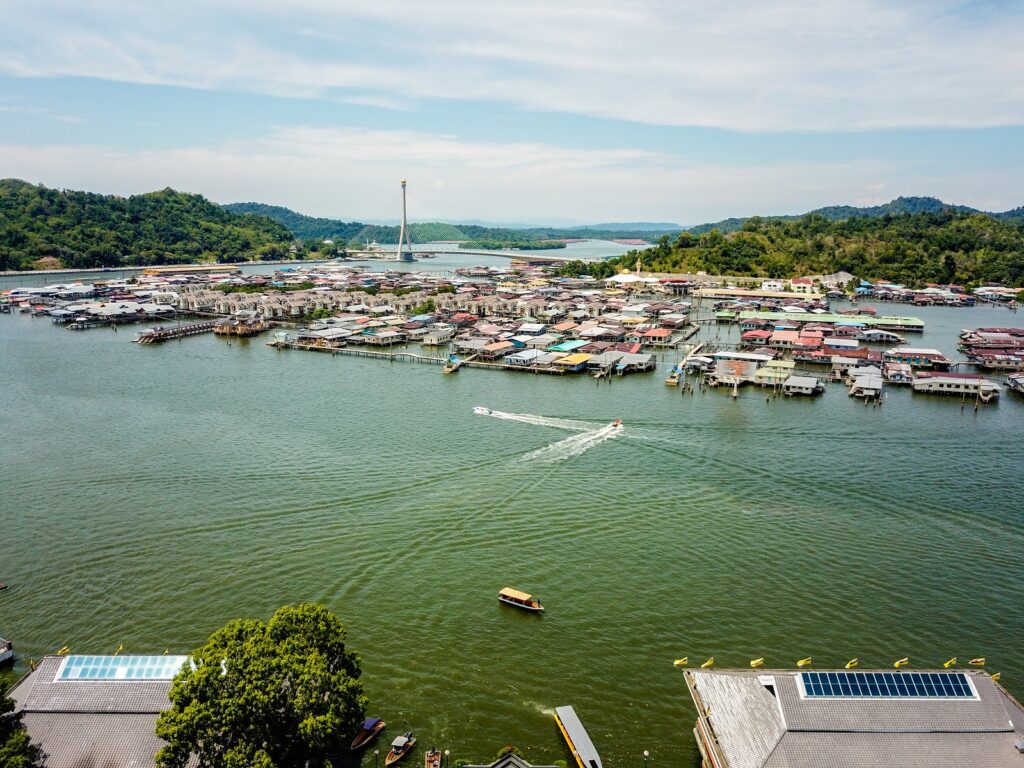 Part nature, part town, Kampong Ayer is a floating village situated on the Brunei River. Known as the "Venice Of The East", a visit to this charming historical settlement harks upon a simpler time when Kampong Ayer was a major port 600 years ago. Still home to more than 10,000 people spread around its 30 villages connected via 30km of wooden walkways, it is a beloved landmark that has stood the test of time and modernization. Visitors can explore the colorful area on foot or by boat while sailing along the Brunei River.
With so many options for exploring in Brunei, you will undoubtedly feel one with nature in no time here.