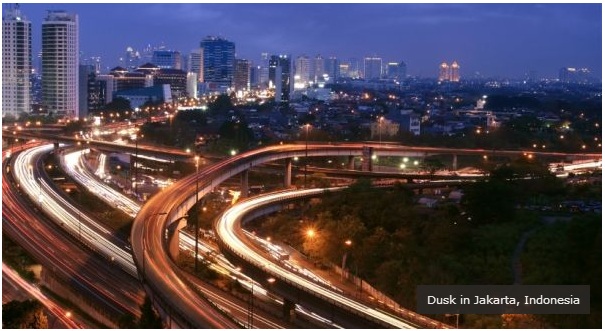 SoutheastAsia.org asked its writers what they would do with 2 weeks to spend in Southeast Asia.
With so much to see, two weeks is somewhat inadequate for a true Southeast Asia experience but it does posit a realistic challenge for travelers who only get a fortnight off work. So here's my dream holiday within the region.
It makes sense to start at one side of Southeast Asia and make my way to the other, so I'll start in Bali. Because I'm charging all this to my imaginary Black Amex I'll stay at the luxurious Alila Manggis, on the east coast, near Candi Dasa. Between idling by the pool, scoping out fisherman's villages and trekking the nearby volcanic Mount Agung, I'll feel sufficiently in touch with nature and need some city time. Off to Jakarta!
Jakarta is likewise unvisited by me, but the shopping and the clubbing are supposed to be great, so first I'll do a mix of local and international designer shopping at Plaza Senayan, and then hit the bars. Kemang's supposed to be a cool place to be seen spilling expensive drinks on expensive outfits, so after two nights here socializing and sleeping in, I'll head to Penang.
I've spent a grand total of three nights in Penang, and figure it's worth at least another two. Food is cheap and tasty, and I'm a glutton, so these two days are going to be food-focused. Leithe Street houses all-night Indian eateries, Chinese and Malay food stalls and various restaurants so the first night I'll concentrate on this area. I'll stay at the Eastern & Oriental or the Cheong Fatt Tze Mansion for the romance and finally make time for the beaches of Batu Ferringhi. Penang laksa will figure heavily on this leg of the journey.
Next, it's time for a total topographic change: Vang Vieng, in the Lao PDR. First I'd have to get to the new international airport in UNESCO town Luang Prabang (likely with a brief stopover at Bangkok's sleek Suvarnabhumi Airport).After landing, I'd tube all the way from Luang Prabang to Vang Vieng if it were possible (or sane) to do so, but it's not, so I'll instead check out the TV bar scene to see if it's actually real (Google for specifics).On the second day I'm taking to Vang Vieng's Nam Song River on an inner tube, Beer Laos in hand.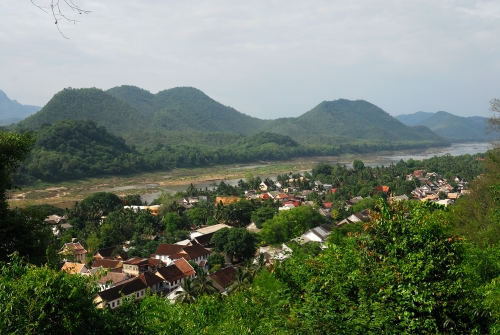 Next stop: Vientiane. Two days and one night will give me just enough time for dinner next to the Mekong and a leisurely browse of the morning market (Talat Sao).On the second evening, I'll pack some baguettes and hop an overnight train to back to Bangkok.
I've done this trip before, but in the other direction and on the top bunk. This time I'll get the bottom bunk as the top feels exactly like traveling in a coffin (I imagine) and the bottom has a window. Second class is fancy enough: A/C and a 'room service' lady who brings food and beer on demand.
It seems like a waste to spend two nights in my hometown, but I've only just discovered Phra Pradaeng, Bangkok's 'lung'. Phra Pradaeng is an expanse of messy inner-city jungle you can cycle through on raised walkways; it has floating markets and is home to all sorts of creatures, like huge snakes and migratory birds. I'd spend a whole day here and on my final day head to the Chao Phraya.
I've lived in Bangkok four years and I've been here once, so this final day is devoted to the mighty River of Kings. I'll charter a long-tail boat from Saphan Taksin pier through the back canals of Thonburi, where water dragons and local kids splash around between houses on stilts. After zipping between garbage barges and river cruise boats I'll get my driver to drop me off for dinner.
On eastern bank of the river next to Taksin Bridge are a handful of bars and restaurants, plus, oddly, a fitness area where local boys play football and pump iron. I'll stay here all night with friends, eating, drinking and enjoying the view: the boats, the lights, the five-star hotels on the opposite bank. At dawn, we'll watch sunrise from the bridge, taking a moment to enjoy the early morning stillness before catching the sky train home.
Bek van Vliet is a freelance travel writer and blogger living in Bangkok, with her 2 cats.