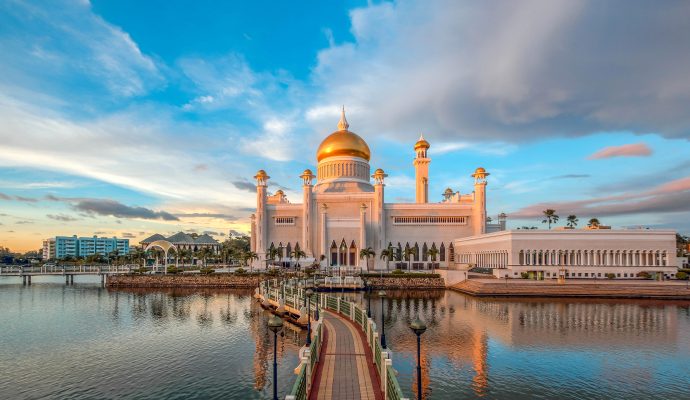 Sultan Omar Ali Saifuddien Mosque
Bandar Seri Begawan, Brunei Darussalam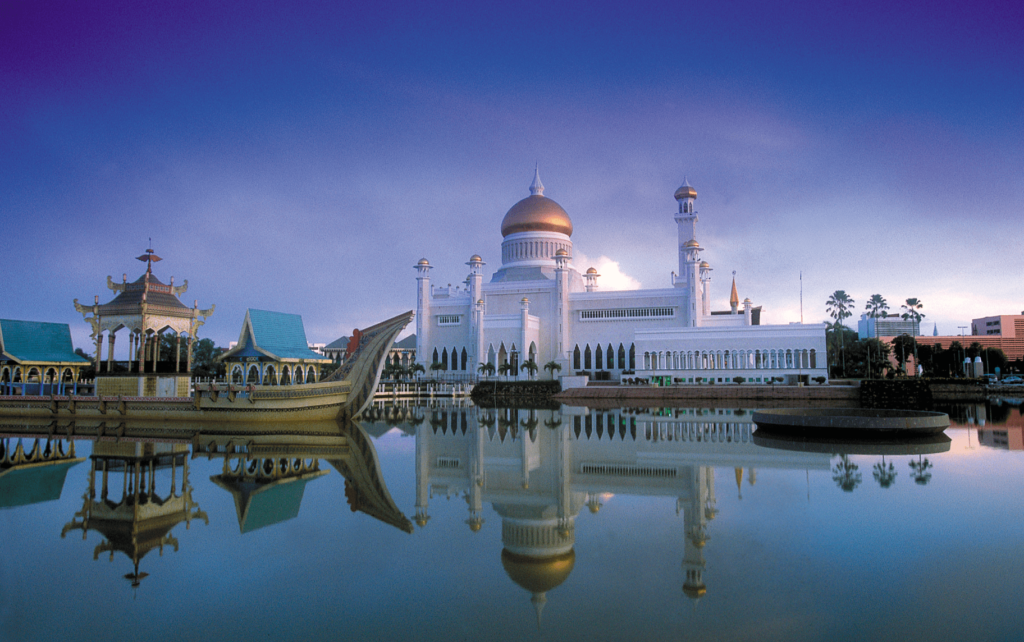 The Sultan Omar Ali Saifuddien (SOAS) Mosque capitalizes on its soaring architecture and location in the heart of the city to capture its position as the national icon
The SOAS Mosque takes its name from its builder, the father of the present Sultan and predecessor, the 28th Sultan of Brunei, Sultan Omar Ali Saifuddien. His vision of a grand mosque took four years to build, but it was finally completed in 1958. The design was heavily influenced by Mughal architecture in India. Only the finest materials were used in its construction—Shanghai granite and Italian marble; stained glass and crystal chandeliers from England; fine carpets from Saudi Arabia and a dome covered in gold leaf.
The design itself incorporates indigenous local touches, like the rope-like pillars recalling the Brunei "kalat" (a thick rope) and a replica of a 16th century Bruneian mahligai (royal barge) on the reflecting pool outside the mosque.
Non-Muslims are permitted entry from:
Monday-Wednesday, Saturday-Sunday
8:30am-12noon, 1:30pm-3pm and 4:30-5:30pm;
Thursday 4:30-5:30pm.
Silence must be observed at all times, shoes must be taken off and robes will be offered for visitors to wear whilst inside the mosque. Visitors are also forbidden to take photographs of people in prayer and flash photography.