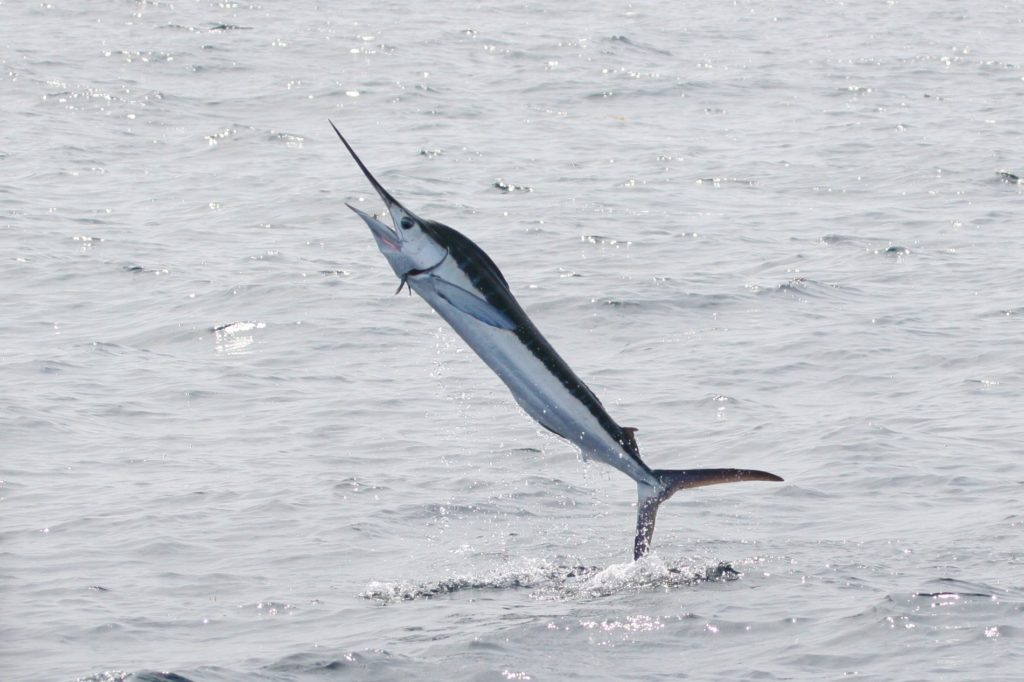 For the sports angler, nothing gets the adrenaline pumping as powerfully as the scream of a reel when a big oceanic predator smashes a lure or bait.
The top piscatorial target in the sport of big game fishing is the Marlin, closely followed by its billfish relatives, the Sailfish, Swordfish, and Spearfish. A true super-fish Marlin can reach speeds of up to 100 kilometres per hour in pursuit of their prey, grow more than 600 kilograms in size, and migrate thousands of kilometres every year.
When a Marlin strikes, it can strip the line away very quickly before performing spectacular aerobatics in an attempt to throw the hook. They are very often successful in doing so too, as securely hooking a Marlin in its tough bony mouth is difficult. A tight line is mandatory. Anglers' tales of the record-breaking Marlin that got away are common (and should be taken with a generous pinch of salt).
The warm tropical waters of Southeast Asia are not renowned for the biggest Marlin but they are bountiful here, providing important migration corridors and/or breeding grounds and/or nurseries for the fish, and a whole lot of value-for-money fun for fishers. The best places to target Marlin in Southeast Asia correspond to coastal regions adjacent to open ocean or deep sea corridors.
If you fancy testing your patience, nerve, muscle, and skill against a magnificent Marlin, be sure to choose a game fishing charter that emphasizes its active participation in tag and release program, or a catch and release policy at the very least. Little is known of the behaviour of the migratory Marlin, thus the very best game fishing charters actually contribute to our knowledge through tagging.
Big game fishing for species such as Marlin is usually reserved for the wealthy so a trip to Southeast Asia offers a relatively inexpensive way to get a taste of the action.
Source: www.phuketfishingcharters.com