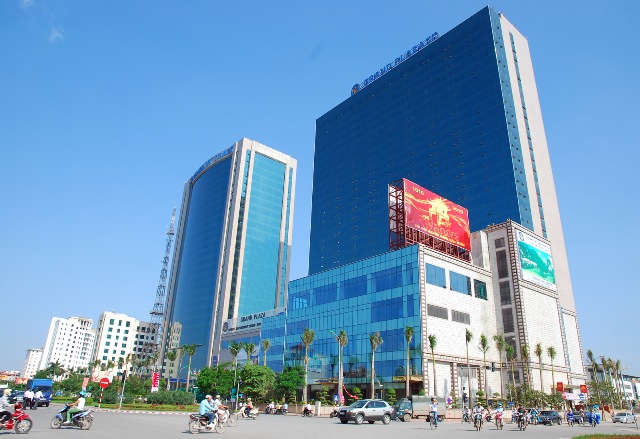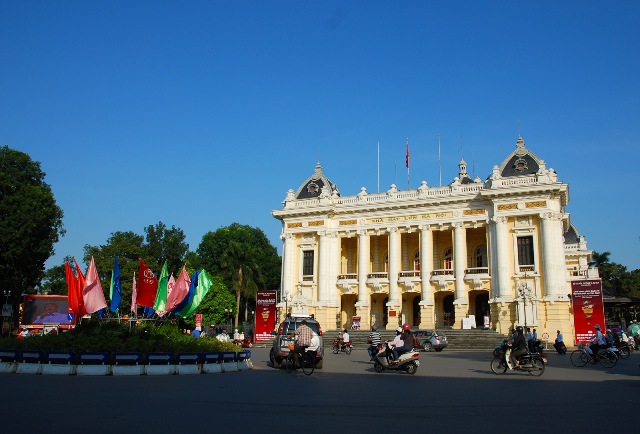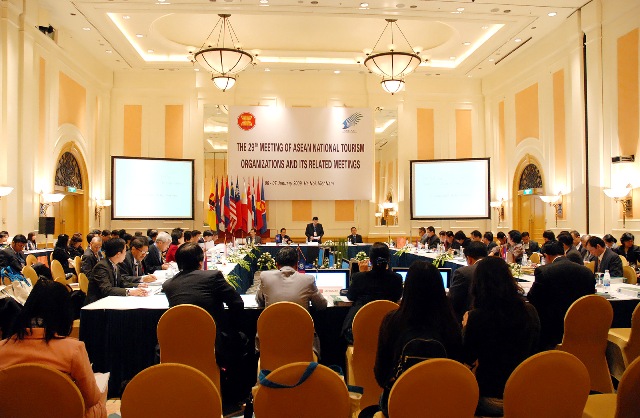 Ha Noi
The capital of Viet Nam is one of the most charming cities in Southeast Asia with its harmonious blend of oriental life and French style. With its old temples, its manicured parks and gardens, the serenity of its lakes and the beautiful colonial villas and official government buildings dating back to French times, visitors can only fall in love with the place. For a long time the city had only one prestigious hotel address, the historical Metropole. Although the Metropole is still today the hotel in which to be seen, many new international chains offer excellent services linked to top-notch quality. Over the last 15 years, Ha Noi's hotel scene has witnessed the arrival of InterContinental, Sofitel, JW Marriott, M-Gallery, Hilton, Crowne Plaza and Pullman outlets. The airport is currently being upgraded with a new terminal due to open in late 2014, while the Viet Nam National Convention Centre is hosting Ha Noi's most prestigious governmental events.
Ha Long Bay
Viet Nam's most iconic destination, with its beautifully serene landscape of limestone formations jutting from the sea, Ha Long Bay is also turning into a MICE destination thanks to the development of its infrastructure. High quality roads, a waterfront and first class resorts have been built, especially a brand new cruise and marina centre located a few miles from Ha Long City. For MICE, there are not only plenty of conference facilities in town but also the opportunity to organise seminars and small conferences in a rented luxury boat which sails the tranquil waters of the picturesque bay. A unique experience for groups of visitors.
Da Nang / Hoi An
Da Nang and Hoi An are two cities which could not be more opposite in character and yet remain so complementarity. Da Nang is the fourth largest metropolitan area in Viet Nam and is turning today into an attractive city for leisure and business travellers.
Along the Han River, new office buildings and hotels have been constructed, while Da Nang Beach, considered one of the world's most beautiful beaches by Forbes Magazine (US) and less than 10 minutes from the city centre, has seen the development of dozens of luxury and first class resorts. By contrast, the historical city of Hoi An, with its ancient houses protected thanks to its UNESCO World Heritage status, takes visitors back to the past. The combination of the sophistication of Da Nang's modern city life and the old world charm of Hoi An makes the region an attractive MICE destination, especially as the airport is now accepting increasing numbers of international flights. This is an easy destination to reach and even easier to appreciate.
Nha Trang
Well known for its beach, Nha Trang City is developing a range of resorts along its famous bay. An international airport already exists, as does Vinpearl Resort Nha Trang, an integrated resort located on Hon Tre Island. Recently renamed 'Vinpearl Land', the resort has its own jetty and boats, its own cable car, amusement park, luxury villas, restaurants and a spa. Local attractions nearby include Nha Trang Port and the Institute of Oceanography with its aquarium. The entire Vinpearl Land serves as a perfect venue for MICE activities.
Ho Chi Minh City
Viet Nam's commercial capital is a bustling city more akin to Bangkok or Manila for its lifestyle than to Ha Noi in the north. It is Viet Nam's main air and maritime gateway with the country's busiest airport and busiest sea port. It is also an important port of call for cruise liners. The city is criss-crossed by a dense network of highways feeding out to central Viet Nam, the Mekong River Delta and on to Cambodia. Ho Chi Minh City is home to the largest number of international hotels in the country, as well as Viet Nam's biggest shopping malls. MICE organisers benefit from the infrastructure of the Saigon Exhibition and Convention Centre. It is the largest such facility in southern Viet Nam.