While its big neighbour by which it is embraced on three sides receives over 25 million international tourists annually, the tiny Islamic Sultanate of Brunei Darussalam welcomes a mere one hundredth of that number. Yet, unquestionably it's as 'truly Asia' as Malaysia is; and the Philippines, one may add, since the current country is all that is left over of an empire with a rich thriving culture that controlled Borneo and the Sulu Archipelago (South Philippines) in the 16th century.
So, it's a golden opportunity combining your visit to East Malaysian's relative autonomous states of Sarawak and Sabah (both with their own immigration controls and visa) with a stint in the less trodden tourism destination Brunei. It is a unique place to wander around, without any nightlife to speak of, nor alcohol, yet teeming with tourist attractions and opportunities for soft adventure in a modern times capital and a well preserved, pristine rainforest clad, rural environment.
When, for the sake of argument, a light walking tour could be categorized under soft adventure, by all means grab a water taxi in Bandar Seri Begawan and head to the 'Venice of the East', locally known as 'Kampung Ayer', inhabited for over 500 years continuously. The Kampung consists of 28 stilted water villages, on both sides of the Brunei River (Sungai Brunei). A labyrinth of wooden walkways ties dazzlingly decorated sheds to shops, schools to health centers and mosques to workspaces. But don't get put off by the word 'shed' as the housings are typically prefab lodgings with modern sanitation, power and color TV. After all, Brunei is one of the world's wealthiest nations, with a per capita income of over US$ 50,000.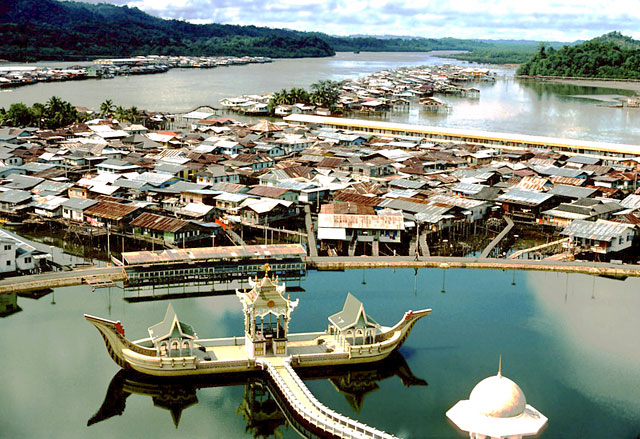 Overview of Kampung Ayer, Bandar Seri Begawan, Brunei; Source: welcome2Borneo.com
Roaming rural Brunei, adventures burning a few more calories are to be found in the country's National Park, Ulu Temburong and Forest Reserves' Recreation and Heritage Parks. To reach the National Park, an exciting boat trip to the district capital Bangar awaits. It runs via Sungai Brunei into the open sea and then zigzagging through a compact mangroves labyrinth into the Temburong river onwards to Bangar; an adventure in itself. For a long jungle trek through a lush tropical rainforest the park is well suited. White water rafting in a Pirogue is also a possibility to ponder for the less faint hearted.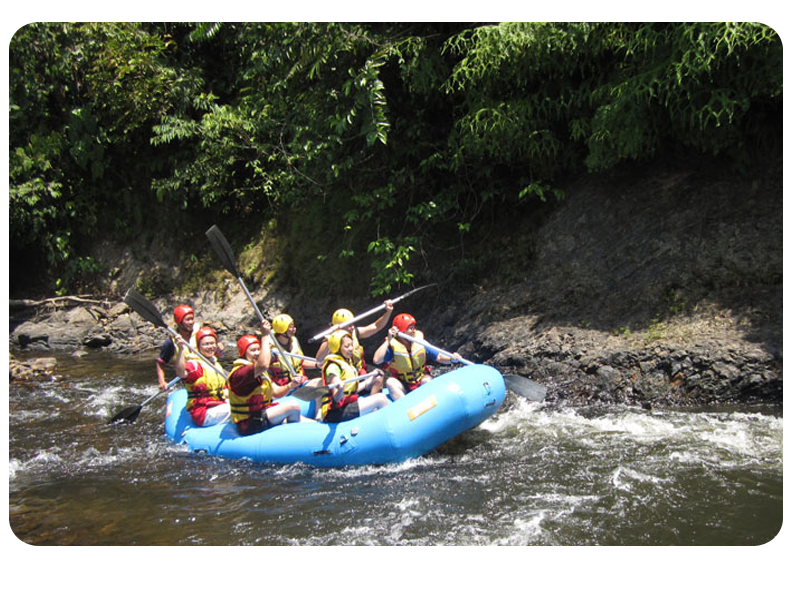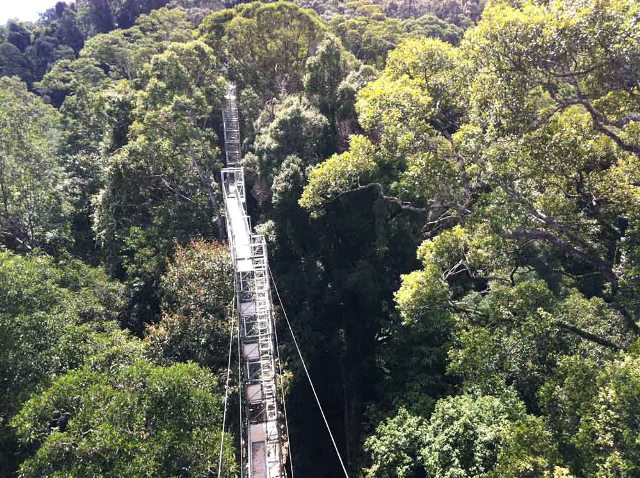 Abundant adventurous opportunities in Ulu Temburong National Park, from white water rafting to canopy walking; Sources: www.brunei-tours.freme.com and www.gigantesdomundo.blogspot.com.br
A bit less strenuous, though not less thrilling adventure is a canopy or tree tops walk, high above the ground. In addition, within the same district, the Peradayan Forest Reserve offers trails for light walks up to the summit of the mountains, with possibility of mammal spotting. Although most tourists will only undertake day trips to the aforementioned natural attractions, one could easily spend an enterprising week outside the capital, including stay overs in Iban longhouses or simple guesthouses in Bangar; the sheer hospitality of the Brunei population being an added bonus.
No need to remind you that a holiday in Brunei is conveniently combinable with side trips into nearby Malaysia and the Philippines, and not too far away Singapore.
Brunei, a tourism gem in a hitherto foremost undiscovered niche of truly South East Asia.