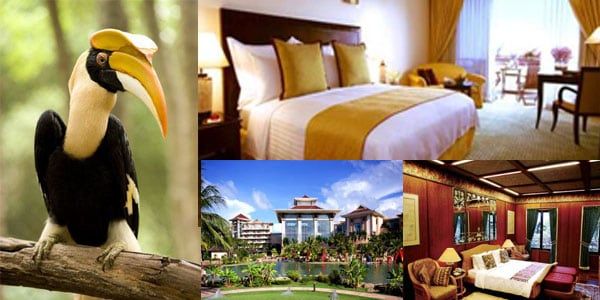 Explore fascinating natural wonders at the Mount Mulu National Park, famed for its natural stone caves such as Deer Cave, one of the world's speleological wonders and home to the largest natural cave passage on earth. Every evening, a spectacular natural event is witnessed here, as millions of bats leave their roosts and exit the cave in great snaking streams across the sky, on their way to distant feeding grounds! The Clearwater Cave, which is over 100 km long is considered the longest cave in South East Asia. Over here, you may also visit the Lady's Cave which is renowned for its intricate limestone formations.
Itinerary

Highlights
Visit one of the "Eight wonders of the World" at the Mount Mulu National Park, Land of Treasurable Wonders.
Take off on a soft adventure and explore the magnificent natural limestone caves.
Stay in the only 5 stars hotel & resort in Miri Marriot Resort & Spa, home to a lush tropical garden and biggest pool in Sarawak, where you can enjoy a cool dip and refreshing smoothie facing the South China Sea.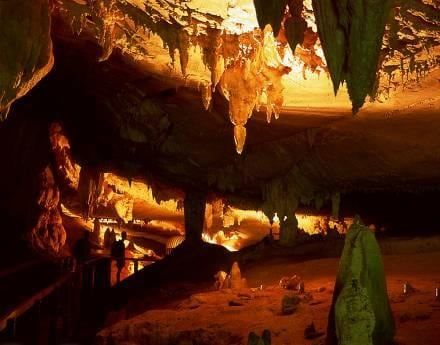 Meet at the airport and embark on a luxury flight to the "The Land Below The Wind" – Sabah, Malaysia. Sabah is located on the northern part of Borneo. Borneo is the third largest island in the world. Upon arrival, meet and greeted by the friendly local representative. Check in hotel for a relaxing rest.
Meal: Dinner – Local Malay Food & Culture Dance show
Accommodation: Sabah Le Meridien or same class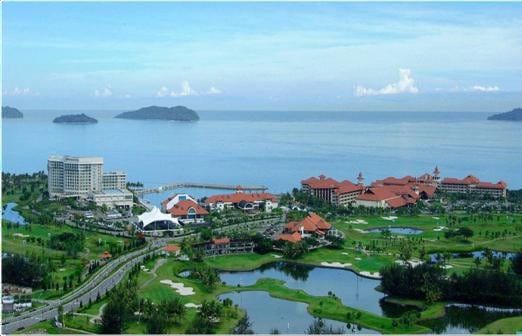 Breakfast at hotel, and take an early domestic flight to the second largest city in Sarawak, Malaysia. Over here, you will transit to the first World Heritage Area in Malaysia – Mulu. Upon arrival, the local guide will take you to beautiful Royal Mulu Resort where your adventure is set to begin. This will commerce with a nature trek across 3km to Lang Cave and Deer Cave. We will assemble at the Bat Observatory which is about 100 metres away from Deer Cave, to view the mass exodus as millions of bats emerge from the vast entrance of the cave to forage in the rainforest between 5.50pm to 6.30pm. You will be mesmerized by this memorable gala spectacle, as thousands of bats soar in rapidly shifting spiral formation to confuse predators.
* Visitor may only visit the show caves at fixed times, and only when accompanied by a park guide, in order to minimize human impact on the delicate rock formations and cave ecosystems. A flashlight, sturdy non-slip shoes, rainwear and insect repellent are essential, and a hat can be useful to protect from dripping bat guano. The use of tripods and mono pods are strictly forbidden, as are smoking and littering.
Meals: Lunch – buffet at hotel; Dinner – buffet dinner or set dinner
Accommodation: Royal Mulu Resort
Rest and shine early with breakfast at hotel. You will then meet the park guide and travel by a scenic longboat ride along the Melinau and Clearwater Rivers. If the water level is low, you get to get out and push the boat. The boats will usually make a short stop at the Batu Bungan Penan Settlement, where native Penan women operate a small craft market (closed on Sundays) showcasing tribal handicrafts, including rattan mats, baskets, wood carvings, jewellery and hand-made musical instruments. The entrance to the Wind Cave is situated above an ancient Berawan burial site. From the Wind Cave, a short walk along the river leads to the Clearwater Cave. Formed by an underground river which emerges near the cave mouth, it is Southeast Asia's longest cave passage at over 170km, where you can see the underground river and visit the dry passage of the Lady's Cave. There is an excellent swimming area at the cave entrance, with changing and picnic facilities. Most visitors stop here for a lunch and a relaxing swim right in this very private world. After the adventure, you will adjourn back to the hotel and prepare for a transfer to the airport where you will board a short flight to Miri.
Meals: Lunch – light lunch at the park; Dinner – Chinese set dinner
Accommodation: Miri Marriot Hotel & Spa
Breakfast at the hotel and you will be taken on a ride to "The Green Heart of Borneo" – Brunei Darussalam. Brunei is located on the north-west part of Borneo, and is an oil rich country. Enroute to the capital, Bandar Seri Begawan, you will stop by the Sg. Liang Forestry Museum which showcases the different trees and rare animals in Brunei Darussalam, followed with a short walk in the Sungai Liang Recreation Park where you can see for yourself the famous herb Tongkat Ali that is reputed to cure impotence and diabetes etc. Lunch will be at Seria Town, famous for its oil field with "nodding donkeys", which are actually beam pumps. Visit the Oil & Gas Discovery Centre and Billionth Barrel Crude Oil Monument after lunch, which is an enlightening tour on the history of Brunei's oil industry. After this, you will be taken on a sumptuous high tea at the JP Polo Club before checking into the hotel for a rest. Dinner will be a delicious seafood meal.
Meals: Lunch – light lunch or set lunch; Dinner – buffet dinner or seafood dinner
Breakfast at hotel, free and leisure in the luxurious six star hotel which has a wonderful array of facilities. Lunch at own expenses, after which you will visit the Royal Regalia which was built to commemorate the silver jubilee of His Majesty's accession to the throne. It holds a collection of ceremonial regalia such as the royal chariot, gold and silver armoury etc. Then visit the Jame Mosque, the most magnificent mosque in Brunei today with 29 shimmering golden domes. Next, enjoy a photo stop at the world's largest residential palace – Istana Nurul Iman, followed by a boat cruise to the "Venice of the East" – Water Village where light refreshments will be served. After dinner, you will be taken to the Jerudong Park for the alluring musical fountain.
Meals: Lunch – own expense for the local food; Dinner – Curry Fish Head + Bandung
Accommodation: The Empire Hotel & Country Club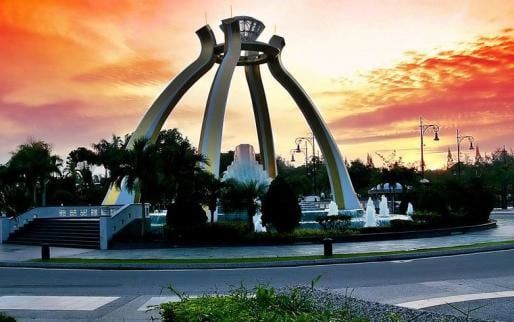 Breakfast at hotel, free and leisure in the hotel or you may join the optional tour or activities. Depart from Brunei in the evening to Kota Kinabalu where you will check in to another luxurious hotel.
Meals: Lunch – own expense; Dinner – own expense
Accommodation: Nexus Karambunai Golf Spa Resort. Or The Magellan Sutera or same class
After breakfast, enjoy a scenic speedboat ride to Mamutik Island. This is a paradise for snorkeling and enjoying the stunning views of underwater world, resplendent with beautiful coral reefs and colourful fishes. After lunch, visit Padang Merdeka, Atkinson Clock Tower and Australian Place.
Meals: Lunch – Seafood BBQ; Dinner – own expense
Accommodation: Nexus Karambunai Golf Spa Resort. Or The Magellan Sutera or same class
After breakfast, you will check out of the hotel for the airport transfer but before that, you still have time to enjoy a short visit to the local souvenir shop to buy some mementoes of your trip to Sabah. Chocolate and handicrafts are popular selections here. Embark on your flight back to your homeland.
Meals: Lunch – on board
*Tour Ends…..