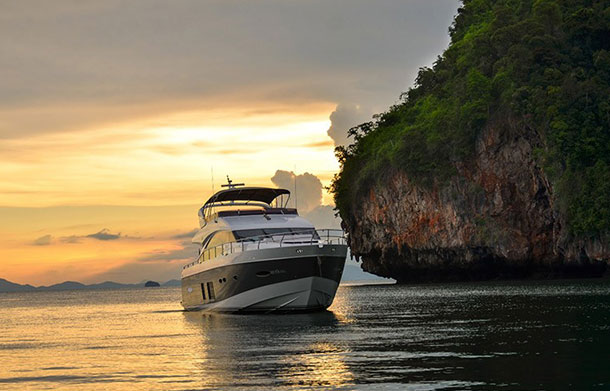 When it comes to luxury travel, Thailand pulls all the stops to showcase its natural beauty. Its largest island, Phuket, offers considerable lavish experiences in its many beaches and nearby islands.
The once important trading port during the early days of regional maritime trade can be seen from your own private yacht. It makes for an unforgettable adventure as you travel through the country's emerald islands throughout the Gulf of Thailand and the Andaman Sea. Princess Yachts and Asia Marine are yacht charters that offer this service.
If you want to stay on the water and get a detox at the same time, Phuket has that as well. A Detox Retreat Cruise from Senses Phuket lures luxury travellers with a chance to "cleanse" with the sun, sea, and fresh air. While you detox, the ship stops at different islands, which can include Phang Nga Bay with its spectacular limestone karsts and Phi Phi islands, made famous by movies including The Beach.
You can also take in the sights of those stunning islands from the sky. Take a four-hour helicopter tour of Phuket, which includes a two-hour stop at Koh Lanta with its miles-long beaches and Promthep Cape, considered the most romantic spot on Phuket. The view from the top also makes for some enviable snapshots of Southern Thailand's dramatic coastlines and the Burmese white marble Buddha statue from way up high.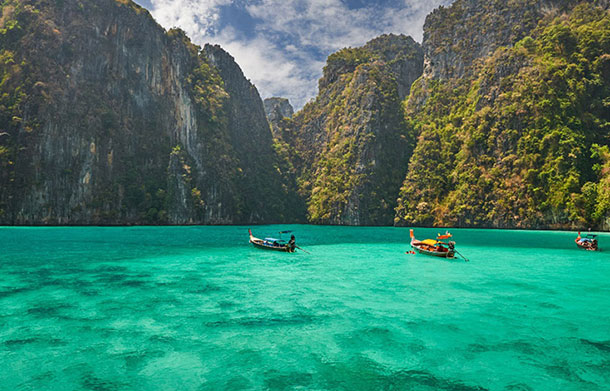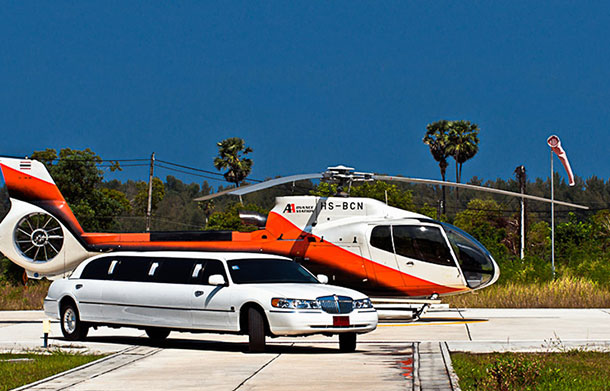 Similar Southeast Asia Experiences
For other Southeast Asia beach experiences, explore Myanmar's Ngapali Beach, the Philippines' El Nido, Malaysia's Langkawi, and Indonesia's grand cruise from Bali to Flores. For luxury-seekers looking elsewhere in the region, make sure you stop by Singapore's Marina Bay for their wine-and-dine experience with a view, or explore Kuala Lumpur and its ample dining and shopping opportunities.