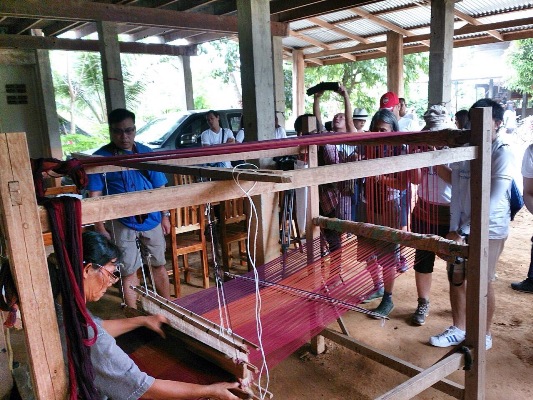 Southeast Asia's country villages are a throwback worth visiting, for travelers weary of the rush of modern life. The region's rural hamlets and settlements open your eyes to a different kind of culture, unfiltered and in the raw. While these places take a little effort to reach, you'll find that taking the trouble to find these places is completely worth it.
Start with Thailand's Ban Na Ton Chan in Sukhothai province: this village found in Sri Satchanalai offers a village homestay where visitors can learn about local cultures by living as they do.
Under the area's expansive chan trees, guests can learn how Ban Na Ton Chan locals weave their own fabrics, practice their unique traditions, and cook and consume food. Their Khao Poep must not be missed: the locals prepare a noodle bathed in a thick white rice cream, served alongside hot pork soup and local vegetables topped with a steamed egg.
Ban Na Ton Chan produces a unique mud-soaked textile. Its origins are lost in the mists of time, but thanks to the ancestors' ancient wisdom, the textile has been passed down to the present to become a major product that supports almost the entire community.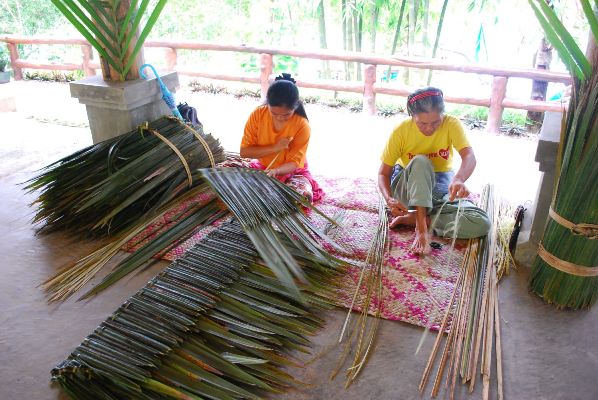 The Abatan River Community Life Tour (official site) in the Philippines permits a look at not one, but five different towns in succession, all perched on the shore of the life-giving Abatan River on the island of Bohol. The tour is a four-hour cruise that begins at the Abatan River Visitor Center in the town of Cortes.
The bandong (traditional boat) wanders down the river through bucolic farmlands and nipa palm stands – the latter's leaves are used for making thatched roofs. The tour stops at five different towns in succession – Antequera, Balilihan, Catigbian, Cortes, and Maribojoc – each stop beginning with a hearty song-and-dance welcome by locals, followed by a series of activities that provide a glimpse of the local livelihood and culture.
Maribojoc's villagers, for instance, makes a living from fishing and nipa-weaving; Antequera's from bamboo furniture and basket-weaving. Guests are enjoined to try their skills at each livelihood where possible, or buy souvenirs that represent local crafts at each stop.
The trip concludes at the Kawasan Falls, from which adventurous tourists can take an optional side-tour to the Green Recreational Eco-Adventure Tour (G.R.E.A.T.) Catigbian Park.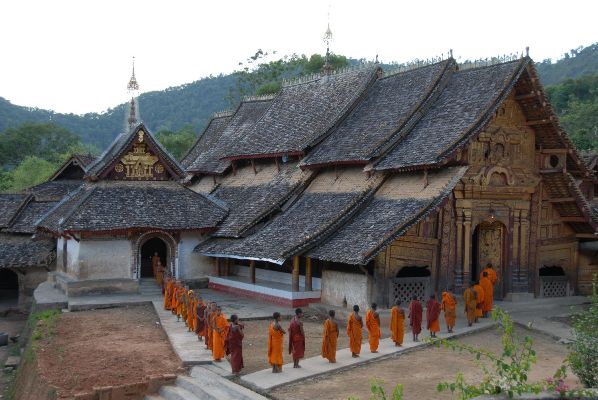 Kyaing Tong in Eastern Shan State is better known as the capital of Myanmar's Golden Triangle Region, but a growing number of tourists now also recognize it as a cultural hub for 13 tribal communities, many of them hill tribes with individually distinct cultures and lifestyles.
Built around the picturesque Lake Naung Tone, Kyaing Tong is one of the most pleasant places in Myanmar to get lost in. As you wander through the town's Buddhist temples and British colonial architecture, you'll come across the Central Market, where traders from the hill tribes gather to exchange goods and news; the Maha Myat Muni Pagoda, especially beloved by townsfolk and the cultural hub of the village; and a buffalo market, where the hill tribes trade cattle and water buffalo twice a week.
At the end of the day, take a pause at one of the town's tea shops and watch the people go by – keep an eye out for the different tribespeople and their unique costumes. Or visit the lakeside and try one of the food stalls there for a late night meal under the stars.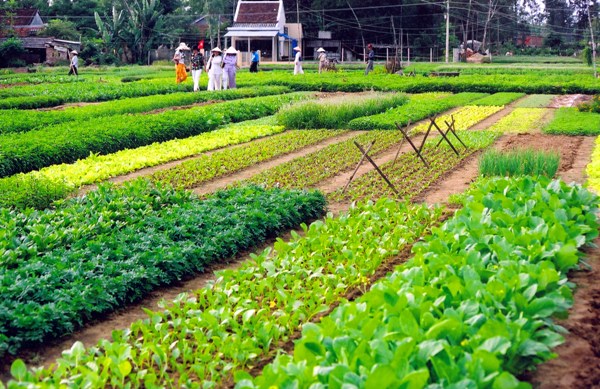 You may not have visited it, but if you've loved Hoi An's delicate cuisine, you've probably eaten their product. Tra Que Vegetable Village near Hoi An, in Viet Nam's Quang Nam Province grows Hoi An's fresh vegetables, including lettuce, water spinach, cabbages, and herbs like basil and coriander.
Tra Que vegetables are renowned for their flavors, contributing to the popularity of cuisine in Hoi An and Quang Nam. Visitors to Tra Que Village can help locals grow their crop on the area's few dozen hectares of cultivated land – hoeing soil, planting, watering, and finally, enjoying dishes made from Tra Que vegetables and herbs – Quang Nam specialties including dap cake, vac cake, Quang noodles, and cao lau Hoi An.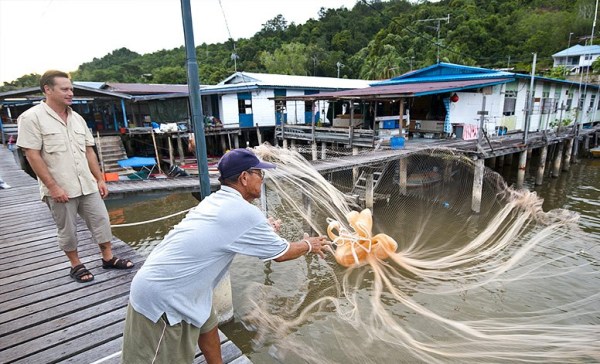 Finally, the Brunei fishing village of Kampong Sungai Matan (official site) provides a unique experience in cultural immersion: you'll live on a house set above the river on stilts, and find out how a whole Brunei water village makes a living.
As a guest of the Kampong Sungai Matan homestay, guests can venture into the water on a fishing boat to see local fishermen at work – visiting a floating fish cage, taking in the catch using traditional nets; and help the villagers with preparing the catch.
It's not all hard work: homestay guests also use Kampong Sungai Matan as a springboard to a cruise down the Brunei River or a jungle trek to the nearby mangrove forest and Bukit Matan hill. After dark, the locals entertain guests with traditional musical and dance performances, accompanied by a very traditional Bruneian meal.
Time your visit for the end of May to participate in the Kampong's famous "Matan Carnival", with dozens of booths selling local products and activities including tours of the village, a walkathon and kids' competitions.