In a previous article dealing with the importance of Sea Cruise Tourism for ASEAN countries, it was emphasized that one should not overlook the substantial size of River Cruise Tourism, which is growing at a fast pace – not in the least in the Greater Mekong Sub-Region countries. The demand for cruise tourism on (South East) Asia's rivers is creating an expanding market for new, innovative river cruise products.
Of the many rivers in South East Asia, the longest and most widely known is the Mekong River (4,025km), originating in China and running through as many as five ASEAN countries, notably, Myanmar, Lao PDR, Thailand, Cambodia and Vietnam. Without exaggeration, it is fast becoming the most competitive inland waterway for tourism in the region.
However, there are also many other navigable rivers in this region that are, or are becoming, tourism transfer routes as well as tourism attractions on its own. Just to name a few, the Salween River (shared by Myanmar and Thailand; 2815 km); the Ayeyarwaddy (formerly, Irrawaddy) River in Myanmar (2170 km); and the Kapuas and Mahakam Rivers in Indonesia (1145 km and 980 km, respectively). In addition, a/o the Rajang River in Malaysia (565 km) and Cagayan River in the Philippines (505 km).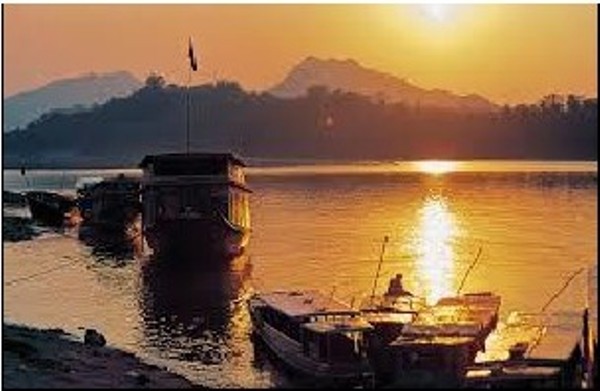 Since the cradle of civilization rivers have been the lifeline and spiritual inspiration for people all over South East Asia. Rivers running through towns and cities of ASEAN countries, for generations formed – even to this day stillform – important transport routes for people and their merchandise, including food supplies, construction materials and other goods. Not only that, the spectacular rivers of ASEAN are precious and distinctivere sources that offer numerous opportunities for creating river based tourism products to fit whatever desire a tourist may have; which could range from pure leisure and relaxation to immersing in history and culture, to taking part in action and adventure.
That's why the "ASEAN Tourism Marketing Strategy 2012 – 2015" outlined that the 10 ASEAN nations and their shared river systems offer an unique combination of exotic destinations, which no other place in the world can match within such limited geographical area and moderately short travel times between one tourism destination or product and another.
To grasp the rich variety of river based tourism products of South East Asia, each ASEAN member state will be depicted by one or more examples in this and subsequent article on the subject matter.
In Brunei the main attraction related to river-based tourism is – apart from Kampung Ayer, the biggest Malay Water Village in the world with a collection of houses, shops, schools and clinics perched on stilts in the Brunei River – a boat excursion into the rainforest at Ulu Temburong National Park, including the "Proboscis Monkey River Safari". It is a guided cruise through the mangrove forested rivers and creeks in search of those monkeys, on board an open deck of a local wooden boat, cruising along the Brunei River. More adventure attractions are to be found in the deep forests of the mountains and valleys of Brunei's hinterland with its undisturbed rivers where birds and other wildlife thrive and few people live permanently.
In Cambodia, there are several options for cruises on the Mekong and Tonle Sap; as well asf or river-based transportation by luxurious floating hotel or high-speed boats connecting Can Tho in Viet Nam to Phnom Penh in Cambodia. Alternatively, domestically from Siem Reap to Phnom Penh or Siem Reap to Battambang. The latter is a good option, consisting of a 6 hour trip along the Tonle Sap and Sangkar River systems (Battambang River) and is far more exciting than the rather long drive. Along the way one passes an amazing array of floating homes, shops and schools.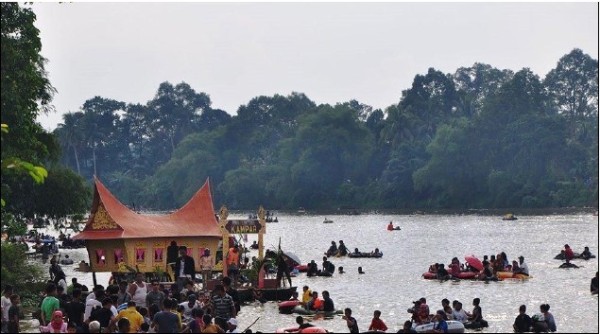 River rafting has become one of the most popular adventure tourism activities in the ASEAN region. Indonesia, which probably has the greatest potential of all member countries in this respect, currently offers five rivers with very powerful rapids and river flows. These are, respectively, the Alas, Citarik, Elo, Ayung and Nimanga River. For travellers who like a physical challenge these rivers offer the ultimate excitement and adrenaline rush.
The Kampar River Tidal Bore (wave) in Sumatra offers another stunning river adventure and sightseeing opportunity, with probably the longest surfing experience in the world when, under the gravity of the full moon, giant tidal waves sweep 60 – 70 km up the river.
The Vat Phou Mekong Cruise is a classic Lao PDR river-based tourism product, apparently very popular. It is a 3 day 2 night river adventure in a former teak wood ferry boat, fully renovated as a luxurious floating hotel. The trip starts and finishes in Pakse, in the south of Laos. The Cruise covers the southern part of the Mekong River; its key purpose is, apart from following river life, to visit the UNESCO World Heritage site of Vat Phou and Ancient Settlements within the Champasak Cultural Landscape; the mysterious Oum Ruins at Huie Thamo; Laos' 4,000 islands with their myriad of waterways and the Pha Pheng waterfall on the Lao PDR – Cambodia border.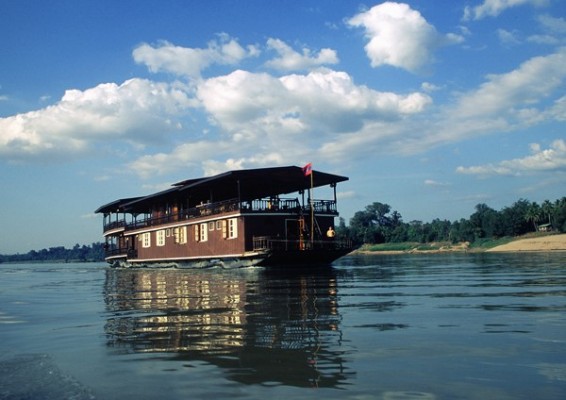 South East Asia: offering a rich variety of competitive sea and river based cruise tourism products for budget and upscale market tourists alike