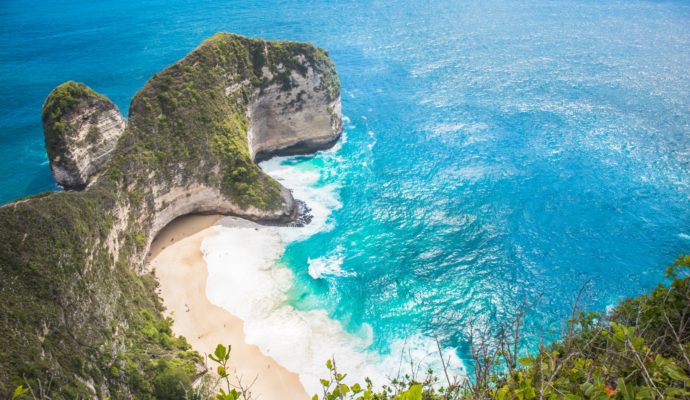 Kelingking Beach
Nusa Penida, Indonesia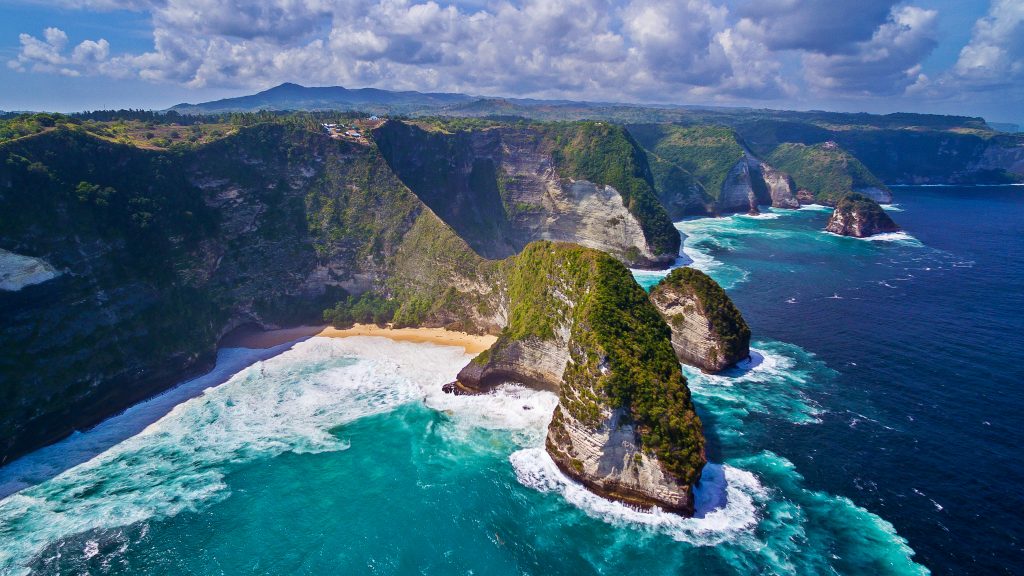 Its name literally means "little finger", derived from its odd shape jutting out into the Indian Ocean. From a high vantage point near Bunga Mekar village, travelers can see not just the limestone headland but also much of the surrounding island and the sea beyond—a gorgeous backdrop for a selfie to remember your Bali trip by!
From this vantage point, visitors can make a somewhat precarious descent to the beach below, taking some 50-70 minutes to get to the white sand and sea far below the viewpoint.
Nusa Penida's other beaches can be reached easily from Kelingking Beach (assuming you rent a scooter to take you around the island)–you'll find sights like "Broken Beach" and its perforated cliff face; and Crystal Bay's gray-white arc of beach fringed by karst outcrops.
Visit from March to November, avoiding Bali's rainy season. An entry fee of IDR 10,000 will be charged per person. Nusa Penida itself is accessible by public ferry from Padangbai in East Bali.