Sometimes, we just need to get away from it all; but often when traveling, many people find themselves even more tired after returning from a destination than they were before they left.
One way around this is to take a well-deserved wellness trip, a vacation that's designed to relax and recharge your mind, body, and soul. When it comes to wellness trips, there's simply no place like Indonesia. So, here's what you should know about the best wellness spots in Indonesia!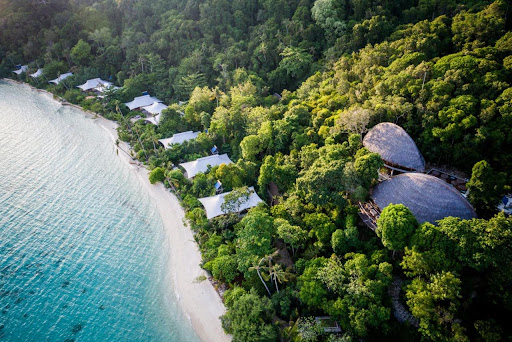 Bawah Reserve
There's nothing quite like being surrounded by gorgeous oceans and dreamy sunsets in Indonesia's Anambas Archipelago to experience the feeling of luxury and well-being truly. Bawah Reserve is a luxurious private island retreat where you can reconnect with nature and prioritize self-care via yoga, pilates, Ayurvedic spa treatments, and spiritual healing.
A stunning tropical paradise surrounded by a crystal clear blue ocean; you won't find any other place like this in the entire world. At Bawah Reserve, you will find rest, relaxation, seclusion, and balance. When you look out into the water, a feeling of absolute peace and tranquility will wash over you like the ocean waves.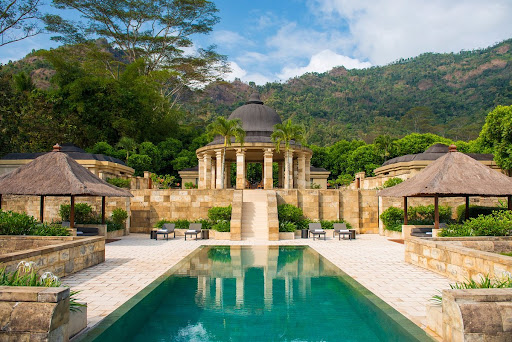 Amanjiwo
When you're looking for incredible wellness spots in Indonesia, you'll want to put a trip to Amanjiwo on your list. This luxurious spa resort overlooks the UNESCO World Heritage Site of Borobudur, a beautiful place brimming with Indonesian history. Enlightenment can be found here through yoga, meditation, and temple guidance. Relax at the Aman spa and learn about traditional Javanese healing practices.
Enjoy the relaxing benefits of Lulur Hitam, the masculine version of Mandi Lulur, a traditional wellness treatment used to restore balance to the body by invigorating the circulatory system.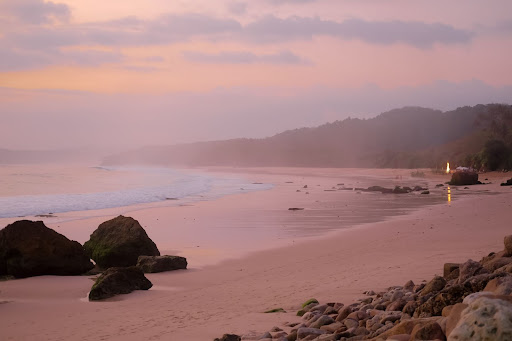 NIHI Sumba
The all-inclusive, environmentally friendly NIHI Sumba resort is located on the Indonesian island of East Nusa Tenggara. Guests come here to reconnect with themselves and disconnect from the outer world. Enjoy the grandeur of the Indian Ocean while pampering yourself to a once-in-a-lifetime health retreat.
NIHI Sumba offers world-class yoga and a luxurious spa that will erase the world's troubles from your mind as you slip into a state of blissful tranquility.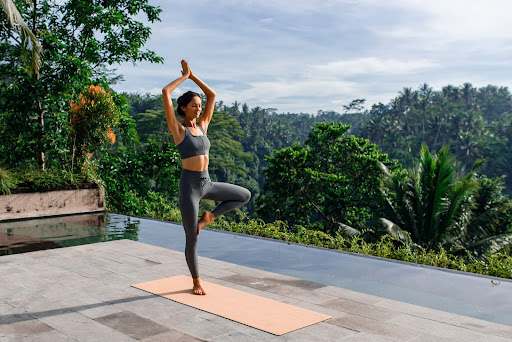 Intuitive Flow Yoga Studio
A calm yoga studio perches above the rainforest amid Bali's more fast-paced surroundings. Gentle yoga, vinyasa flow, and other yoga courses are available at Intuitive Flow Yoga Studio, a serene experience set in the woods of Bali. Restorative yoga is one class where you may pause, assess how your body feels, and repair it accordingly.
This studio also offers Vedic counseling to unwind the soul as well as Linda Madani. A wellness trip to Indonesia is simply not complete without a visit to the Intuitive Flow Yoga Studio.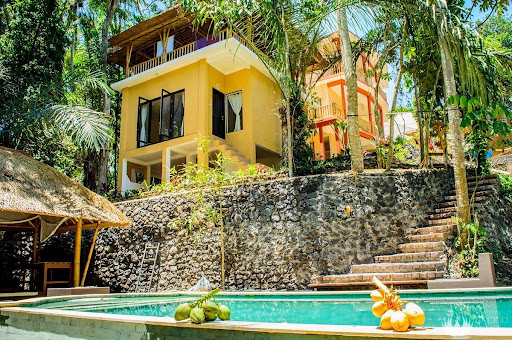 Shanti Toya Ashram
A yoga retreat at Shanti Toya Ashram beautifully combines nature and wellness. Visitors may reconnect with themselves and the natural environment by spending a day or weekend there. Its position in Bali promises broad, breathtaking vistas that will help you rest your body and mind even more.
Shanti Toya Ashram offers week-long yoga sessions to help you take relaxation to a new level. With top-notch facilities and expertly trained yoga masters, travelers looking for ultimate wellness activities in Indonesia will want to put a trip to Shanti Toya Ashram on their list.
Start Planning Your Wellness Trip to Indonesia!
Indonesia is a perfect destination for travelers who want to unwind and relax their minds and body. There are many places in Indonesia that are perfect for a wellness trip.
Whether you want to visit the warm and humid rainforests of Sumatra or the sparkling beaches of Bali, you will find a wide variety of spas and wellness centers in Indonesia. If you are looking for a memorable and exotic wellness experience, you'll want to start planning your trip to the wellness spots in Indonesia we mentioned here!