Welcome to Wellness in ASEAN, where we reveal just a few of many holistic experiences that await you in Southeast Asia. Travelers regularly venture to this part of the world in search of tranquility, revitalization, and overall self-care. Here you will find countless destinations that'll inspire you to turn inward as you allow your worries to melt away and take a much-needed moment to yourself.
Let's take a look at the countries of Malaysia and Myanmar. From tranquil turquoise waters to pagoda-adorned landscapes, these two different nations offer a wide variety of wellness opportunities for travelers to enjoy. We'll share some of our favorite locations where travelers can unwind and pamper themselves to their heart's content.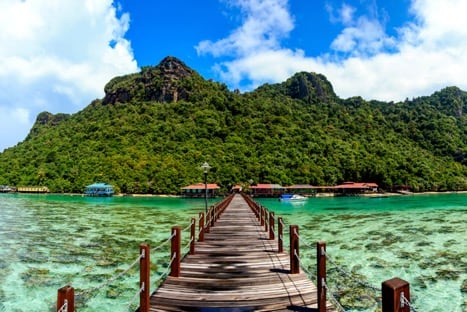 Malaysia
Diversity is a crucial characteristic of Malaysia, which continues to be influenced by a wide array of components. It is the only country that has land in both mainland Asia as well as the Malay Archipelago. Its many cultural influences are attributed to it's Chinese, Indian, and indigenous peoples. For these reasons and more, Malaysia is the perfect destination for any traveler who's looking for variety. Whether through its geographic scenery or multi-cultural beauty, this nation presents a variety of holistic experiences that anyone will admire.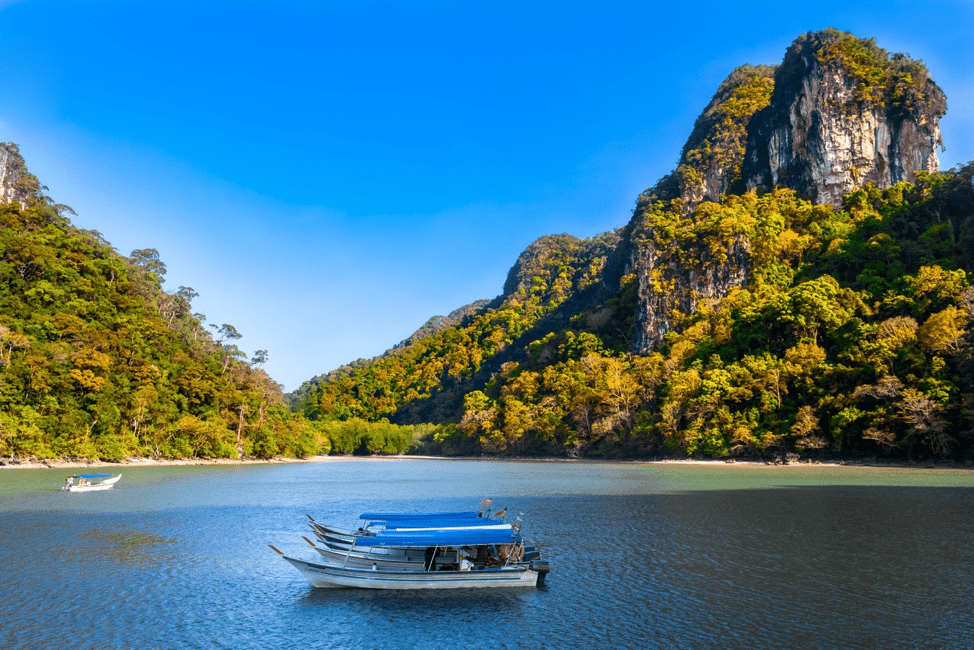 Langkawi's view is one of the many reasons its called the Jewel of Kedah. Composed of 99 islands, Langkawi is an archipelago itself that boasts white sandy beaches, rice paddy fields, and lush jungles. In addition to its wondrous scenery, you'll find all sorts of invigorating activities that you can enjoy. Diving in search of tropical gems? Soaring through the landscape via cable car? Creating a romantic ambiance for a couple's getaway? The choice is yours.
Ishan Malaysian Spa
Nestled beyond the tranquil beaches and mangrove trees of this archipelago, you'll find Ishan Malaysian Spa. There, you can gaze upon the Pantai Tengah jungle and take in the view of the Andaman Sea. The natural surroundings make for the perfect retreat as you treat yourself to one of their many spa packages. Guests can choose from hot stone, herbal heat, and other massage therapies as they reawaken their senses against the serene backdrop.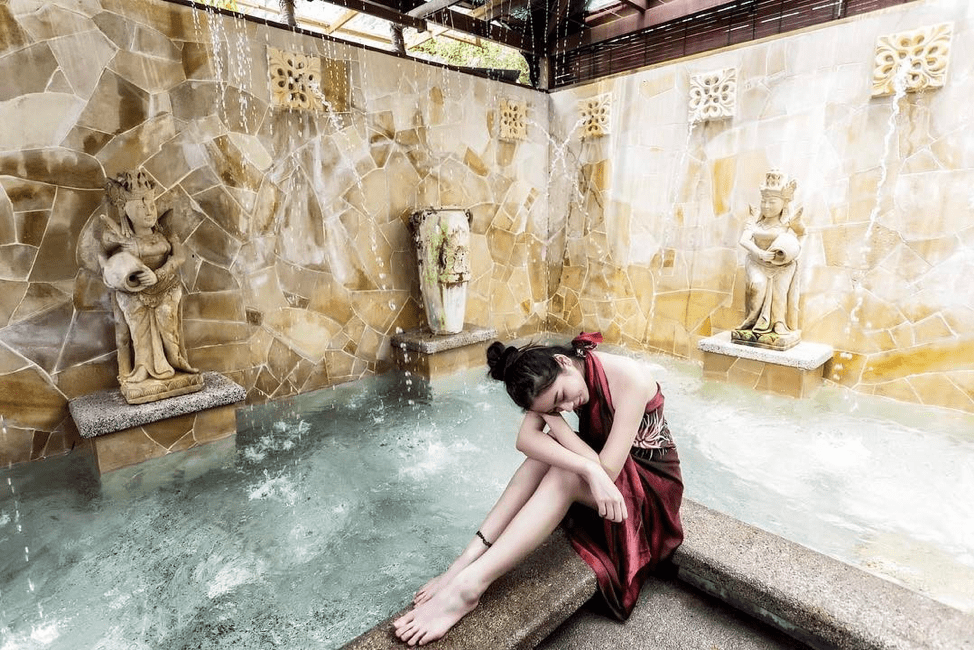 Danai Spa Tanjung Bungah
Escape to the northern coast of Penang Island where you'll find the tranquil shores of Tanjung Bungah. Formerly a fishing village, this quiet town is now a heavenly destination where travelers can unwind while taking in the seaside view. Although it's considered a newly urbanized suburb, Tanjung Bungah is still very much a coastal location where serene landscapes and wellness escapes await.
Here, you'll find Danai Spa. The creators of this intimate oasis brought their garden spa to life after traveling the world in search of the best luxury resorts and self-care experiences. Now, this sanctuary provides guests with a safe haven for wellness where they can revitalize, rejuvenate, and repeat. In addition to their menu of massage treatments, you can also enjoy their Rainfall Pool, Meditation Labyrinth, Malaysian Bath, and Garden Jacuzzi.
Mount Kinabalu / feat_mkz / Instagram
Mount Kinabalu
For some travelers, getting away from it all means exploring the great outdoors and seeking adventure. Many believe this route to be the most significant source of meditation, revitalization, and self-reflection. If you're an adventure-seeker, we recommend the Malaysian destination of Mount Kinabalu. Whether you're a hiker, nature-lover, or somewhere in between, this attraction is one that is sure to inspire and energize any traveler.
At an elevation of 13,435 feet (4,095m), Mount Kinabalu is the highest mountain you'll find from the Himalayas to New Guinea. Mount Kinabalu is considered to be a safe hike and one of the most conquerable peaks in the world. Travelers come to admire its granite peaks that poke through delicate clouds, creating a picturesque view that'll take your breath away. With up to 6,000 plant species, it's also an incredible opportunity to experience Malaysia's natural ecosystem.
With a wide range of wellness getaways in Malaysia, let's now set our sights up North to Myanmar, also a multi-cultural nation with holistic ventures of its very own.
Shwedagon Pagoda / lifewithmuay / Instagram
MYANMAR
Formerly Burma, the Republic of the Union of Myanmar is the largest country within mainland Southeast Asia. Travelers are commonly astonished by the number of pagodas or stupas that shine throughout the region. (There are 4,000 stupas in the country's ancient city of Bagan alone!) With deep ties to Theravāda Buddhism, Myanmar is a relaxing destination that prides itself on simple pleasures and traditional values.
Mount Popa / Avigator Fortuner / ID: 499200352 / Shutterstock
Mount Popa
You have to see it believe it! With an elevation of close to 5,000 feet, Mount Popa overlooks central Myanmar with gold stupas that adorn the very top of its extinct volcanic remains. Specifically, the top of the 777-step climb is home to Popa Taungkalat Shrine. Travelers generally make this trek for many reasons including serenity, a magnificent view, and even enlightenment.
For a real holistic experience, you can make Mount Popa your day-trip coming from Bagan. Stemming from Myanmar's deep connection to Buddhism, this city holds the largest concentration of Buddhist structures. Each one has its unique construction that references its specific spiritual meaning in accordance with the religion.
The Teak Spa and Restaurants / julia._.zhu / Instagram
The Teak Spa and Restaurants
If you're looking for a relaxing wellness experience, then we invite you to discover decadence in the heart of Myanmar. From elegant fine dining to rejuvenating spa treatments, any traveler is sure to feel at peace when they step foot into the Teak Spa & Restaurants. Their relaxation facilities are complete with a swimming pool, gym, lush garden, and rejuvenating spa. Guests are also encouraged to complete the experience with a delicious meal. Their highly-regarded restaurant features Thai and Chinese cuisines, which speaks to the multi-cultural nature and central geography of Myanmar.
This magnificent experience is located in the country's modern capital of Naypyidaw, which is Burmese for "royal capital" or "abode of the king." With a population of about 924,000 people, you'll find that the city itself is relatively quiet and not as dense compared to most capitals and metropolitan areas within Southeast Asia. The population size makes for a tranquil and slow-paced destination where you have the opportunity to take in the sights and get a moment to relax.
Hsinbyume Pagoda / isable_xu / Instagram
Hsinbyume Pagoda
In a country adorned by golden pagodas and stupas, Hsinbyume Pagoda is sure to stand out among the rest. Compared to some of Myanmar's pagodas that date as far back as the 12th century, this beautiful white-painted structure is a relatively modern pagoda as it was erected in 1816. Its construction was started by Bagyidaw, the 7th king of the country's Konbaung dynasty. He dedicated this eye-catching marvel to his cousin, Princess Hsinbyume (Princess White Elephant), who died from childbirth.
This pristine pagoda now stands as an architectural wonder in the northern region of Mingun. It gorgeously stands out against the lush greenery that encompasses it. Whether you're coming here to witness its stunning design or to find a moment of tranquility, Hsinbyume Pagoda is sure to be an unforgettable destination as you journey through Myanmar.
From the diversity of Malaysia to the sacred sites of Myanmar, these select highlights are just the tip of the iceberg when it comes to holistic experiences in ASEAN. The cultural and spiritual depth of this region makes southeast Asia the ideal location for all things related to mind, body, and spirit. Make it your next destination as you seek out a part of the world where you can unwind, recharge, and awaken your senses.