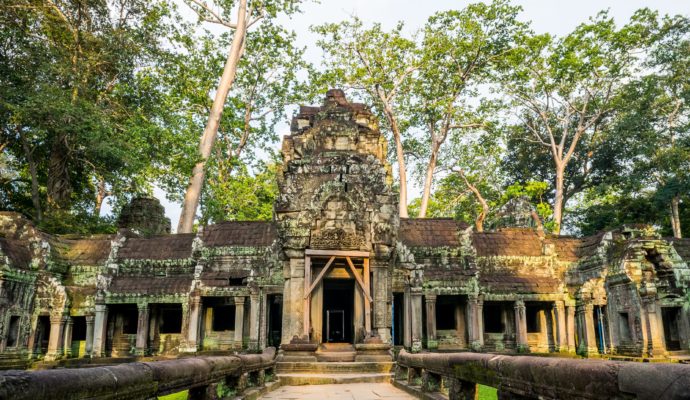 Taprom Temple
Siem Reap, Cambodia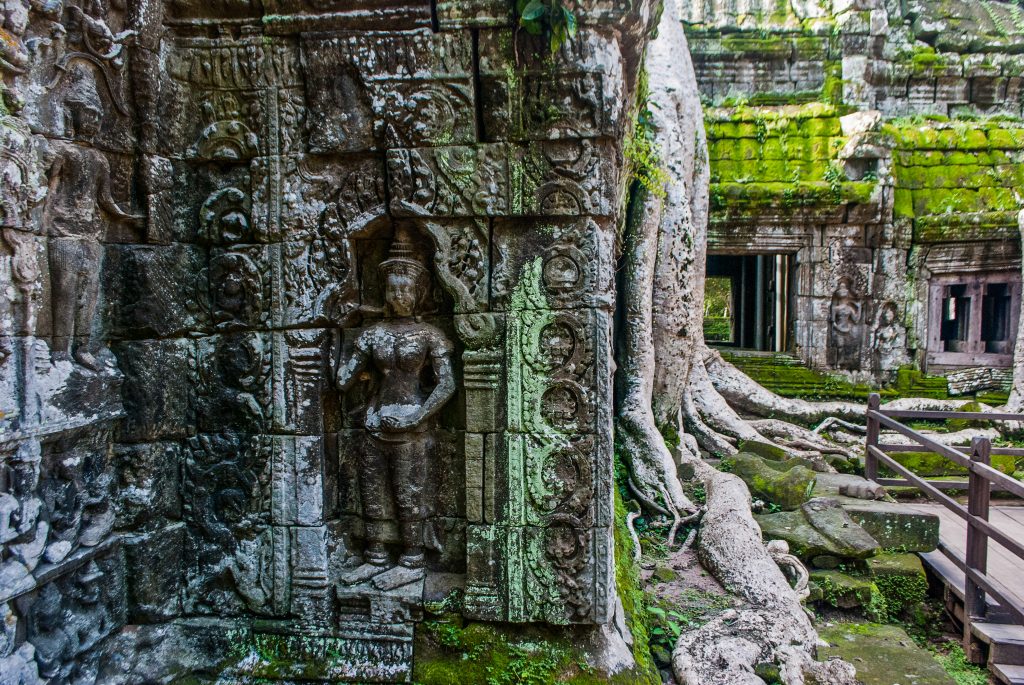 It may not look the part today, but the temple of Ta Prohm, in its heyday during the early 12th century CE, was one of the richest temples in Angkor. Over 12,000 Khmer worked to maintain this grand structure; its treasure trove included several fortunes' worth of silk, gold, and pearls.
How the mighty are fallen: today, Ta Prohm is better known for its ongoing struggle with nature, with giant tree roots curling around Buddha heads and trunks sprouting out of walls. Ta Prohm's trees, in fact, are the temple's most distinctive feature: strangler figs and silk-cotton trees deface the walls and create a cool forest canopy that adds an eerie atmosphere to the massive temple complex.
But it only looks abandoned; the area's current caretakers actually work hard at preventing nature from overcoming the temple entirely. With their help, visitors will have a few more decades to explore Ta Prohm's overgrowth.