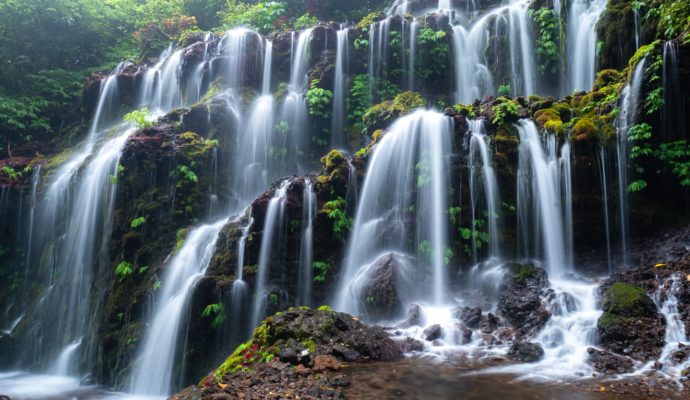 Banyu Wana Amertha Waterfalls
Sukasada, Indonesia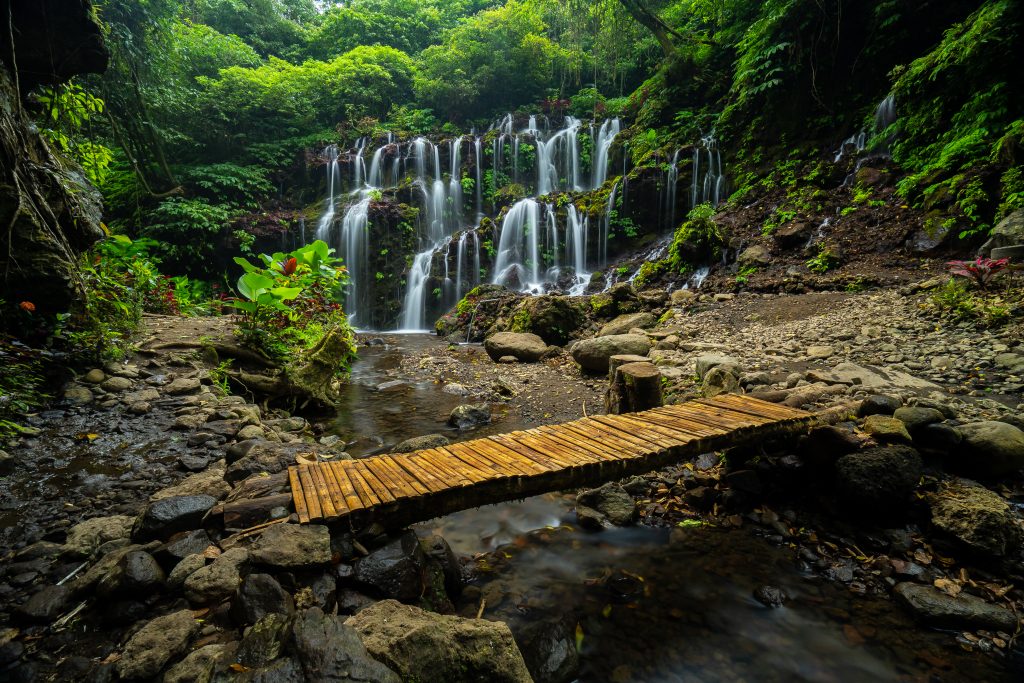 One destination, several distinct waterfalls—Banyu Wana Amertha Waterfalls in Bedugul, North Bali may take a bit of a jaunt to get there, but the sight of the multiple cascading falls is certainly worth the effort!
The 20-minute hike from the entrance (on a small road some 3km north of Lake Buyan) will take you through banana plantations and down a series of stairs to two waterfalls within close proximity. One of the waterfalls resembles a curtain of water—an excellent backdrop for a selfie or a swim.
Platforms at this level permit picnicking by the falls. Walking further from this point leads to Bhuanasari Waterfall, the second set of falls that spouts from a rock wall, into a pool that starts a cascade down a valley.
The entrance to the waterfall area costs IDR 30,000. Visit early in the morning—no later than 9am—to see the waterfalls in the best light.