Wellness in ASEAN
Welcome to our Wellness in ASEAN series, where we embark on a tour around southeast Asia to find the ultimate relaxation break. From soothing spa hotels to tranquil outdoor spaces, we have plenty of inspiration for you to choose from that help restore and enhance your sense of well-being.
Join us in this feature as we discover the best places in Indonesia and Brunei, where you can completely unwind. Step away from the daily stresses and escape to the warm weather, fresh food and incredible hospitality that both these countries have to offer.
Indonesia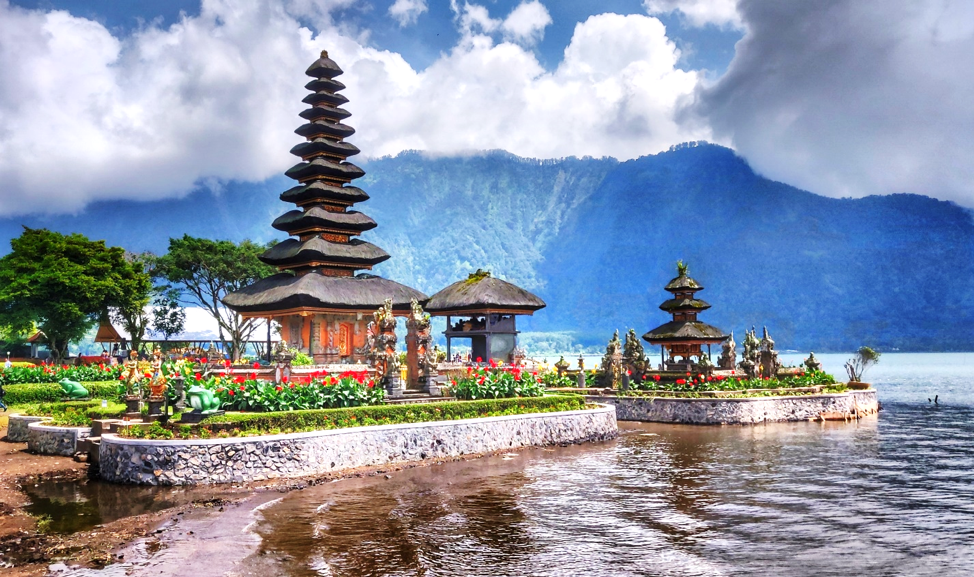 A country of vast beauty featuring volcanoes, beaches, and luscious green jungles, Indonesia offers the ultimate experience for healing and rejuvenation.
Even still, with the busiest cities to the most recognizable jungle, coastal, and religious Indonesia's cultural heritage blends with the country's natural topography with ease. With over 261 million people from over 300 ethnic groups, multiculturalism has been a centerpiece of Indonesia for years.
One of the holidays blending these facets is the Balinese holiday of Nyepi, often occurring in March. The six-day commemoration of the Balinese New Year is an insistent detox, an encouraging detail for those of us in need of some help to slow down and take time during the day. Nyepi holds three days of celebration, and a Day of Silence where travelers and locals stay indoors and meditate. It is an important and sacred Hindu holiday in Bali and is a general public holiday in the rest of Indonesia. Other rituals are held over the time period, including the Ogoh-Ogoh parade, in order to release negative spirits and regain balance, making this a colorful yet calming experience that is not to be missed.
It's not just the surroundings and the sheer calm that impress – there are also plenty of other wellness options to help soothe tense muscles and busy minds.
MesaStila, Central Java
Surrounded by twenty-two hectares of luscious greenery, stunning mountains and tropical gardens, MesaStila in central Java offers a sublime journey into total tranquility.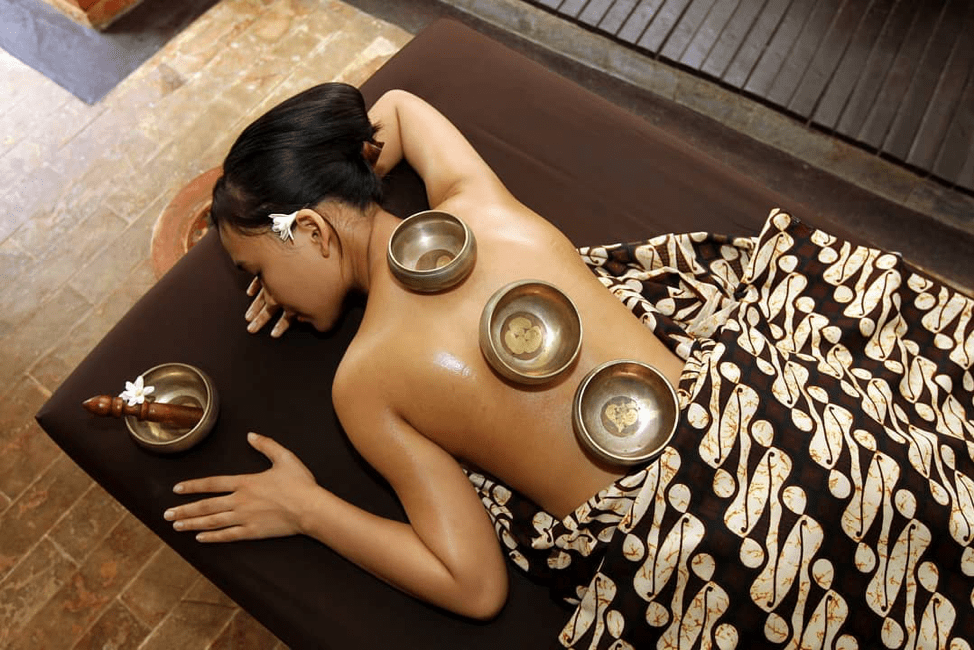 Featuring twenty-three individually styled hilltop villas set amongst a coffee plantation, MesaStila presents an idyllic setting for undisturbed rest. With an extensive range of Javanese-inspired spa treatments to enjoy, visitors are guaranteed to leave with a fresh new glow. For those seeking to transcend their senses to the ultimate state of bliss, the authentic Hamman Spa is guaranteed to help you do just that.
Karsa Spa, Bali
An island flourishing with natural hot springs, stunning rice paddies, and mountainous ranges – Bali provides the perfect backdrop for a dose of rejuvenation. Set in the popular area of Ubud, Karsa Spa is the perfect oasis to achieve next level relaxation. Hidden away in a quiet spot amongst gorgeous emerald-green rice fields, this spa offers a peaceful environment to restore mind, body and soul. Enjoy a calming Ayurvedic massage or reiki treatment while unwinding to the soothing sounds of Balinese music.
Como Shambala, Bali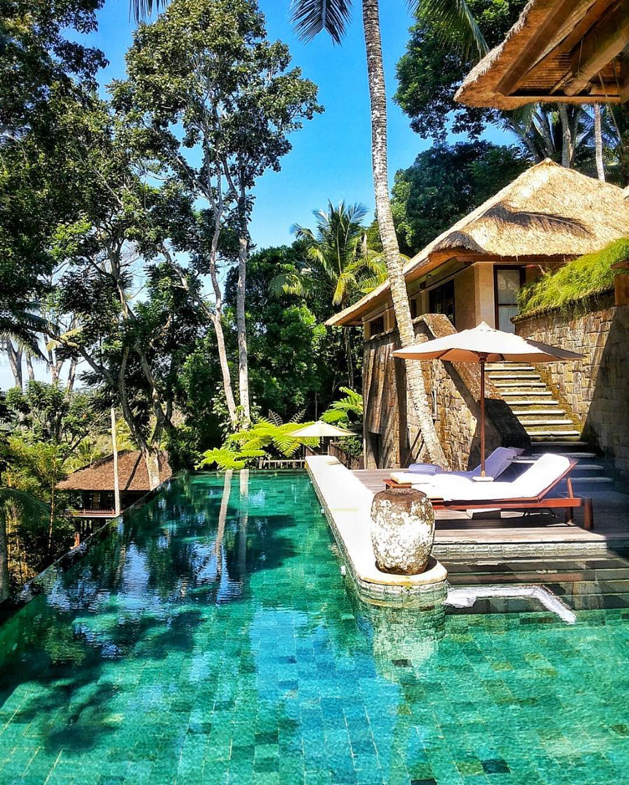 Being the central hub of health and well-being, Bali's popularity draws in thousands of travelers seeking rest and recuperation. Part of Como Uma Ubud Hotel in Ubud, the Como Shambala Retreat treats guests to a taste of luxury that combines traditional Indonesian culture with contemporary design. Infinity-edged pools, beautiful gardens, koi carp ponds and the serene sounds from the jungle, are just some of the exotic highlights at Como Shambala. If that's not enough to calm the senses – reflexology sessions, traditional massage, body treatments and personalized yoga sessions are also available for guests to enjoy.
Brunei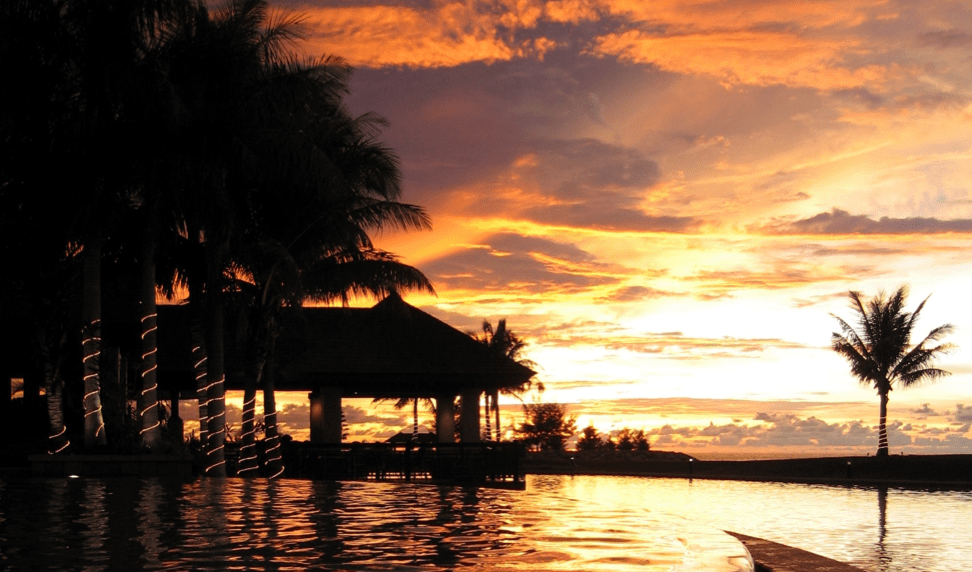 The tiny, yet wealthy, nation of Brunei is widely considered one of the most beautiful countries in this region of Southeast Asia. Rich with virgin forests, extraordinarily beautiful architecture and fusion cuisines, Brunei is the place to escape the stresses of demanding daily routines. From unusual luxurious facials to beautifully designed villas – this country offers an enchanting self-care getaway to suit all tastes.
Fueling your culture trip comes with ease in Bandar Seri Begawan.
The Spa at Empire Hotel and Country Club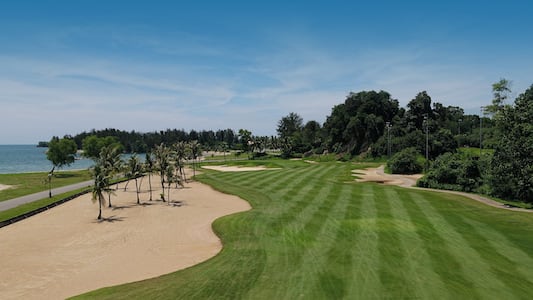 This five-star resort boasts sumptuously luxurious rooms, an 18-hole championship golf course, six restaurants, private beaches, pools, lagoons and spectacular views of stunning coastline. Set within the resort's Country Club, The Spa exemplifies the pure serenity of this incredible property. Here, a thoughtfully and creatively curated menu combining traditional healing therapies with advanced treatments promotes beauty, rejuvenation and relaxation daily from 9:30 am to 9 pm. In experiencing any of the deluxe facials, expert massages and aromatic scrubs and wraps you will feel profoundly cherished.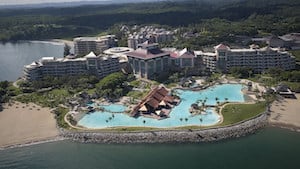 Set within the magnificent Empire Hotel, the spa perfectly complements the opulence of the incredible property. The hotel comprises of state-of-the-art luxury rooms, an 18-hole golf course, and nine restaurants on site. If the private pools, villas and spectacular views of the stunning coastline aren't enough to satisfy, the carefully curated spa menu is guaranteed to impress.\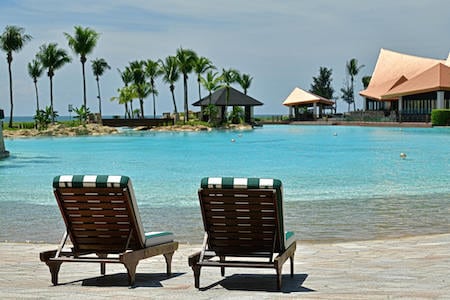 From caviar facials, chocolate scrubs to moor mud wraps, this is the best place to indulge in old school luxury and reach a state of total Zen.
Cantik Spa at Radisson
The Cantik Spa at Radisson offers everything from non-surgical facials, hot stone massages and rain drop therapy treatments to revitalize your body from head to toe. Tailored packages for men and women are available as a home service – providing a helpful option if you're not staying at the Radisson. The spa is open from 9am to 11pm daily, so why not book a soothing body massage just before bedtime, to conclude a day of pampering.
Thann Sanctuary
Thann Sanctuary, offers a wide range of treatments in its day spa to take travelers from tired to tranquil, in just a few hours. Featuring wide varieties of in-house aromatherapy products, the holistic experience at Thann is designed to invigorate the body and mind with each treatment. Soothe your senses amongst the designer interior, calming sounds and sweet scents in this serene spa. Highlights include, the Thann signature Aromatic massage which guests can enjoy anywhere from 60 minutes up to 120 minutes, providing the perfect antidote for tense muscles.
Have we inspired you to book your next wellness break to Indonesia or Brunei? Let us know – we'd love to hear from you. Join us next time, as we venture further to the exotic horizons of Thailand and Viet Nam to share all the best places for the ultimate well-being getaway.