There is no more tremendous honor for a travel destination than being recommended by industry insiders and everyday people who have visited your destination and had meaningful experiences. ASEAN Tourism is thus very proud to announce that six ASEAN destinations have won TripAdvisor Travelers' Choice Best of The Best 2023 Awards.
Voted for by actual travelers, the awards were bestowed on 25 worldwide destinations, with three ASEAN destinations in the top five with six overall in the list of 25.
The six destinations are:
2. Hoi An, Viet Nam
4. Siem Reap, Cambodia
5. Chiang Mai, Thailand
11. Ho Chi Minh, Viet Nam
16. Panay Island, The Philippines
17. Lombok, Indonesia
Voters recognized these nations for their natural beauty, cultural and historical landmarks, adventurous activities, and phenomenal cuisines. Here is a little more information about these exciting, award-winning destinations.
Now you know why Southeast Asia is #ADestinationForEveryDream!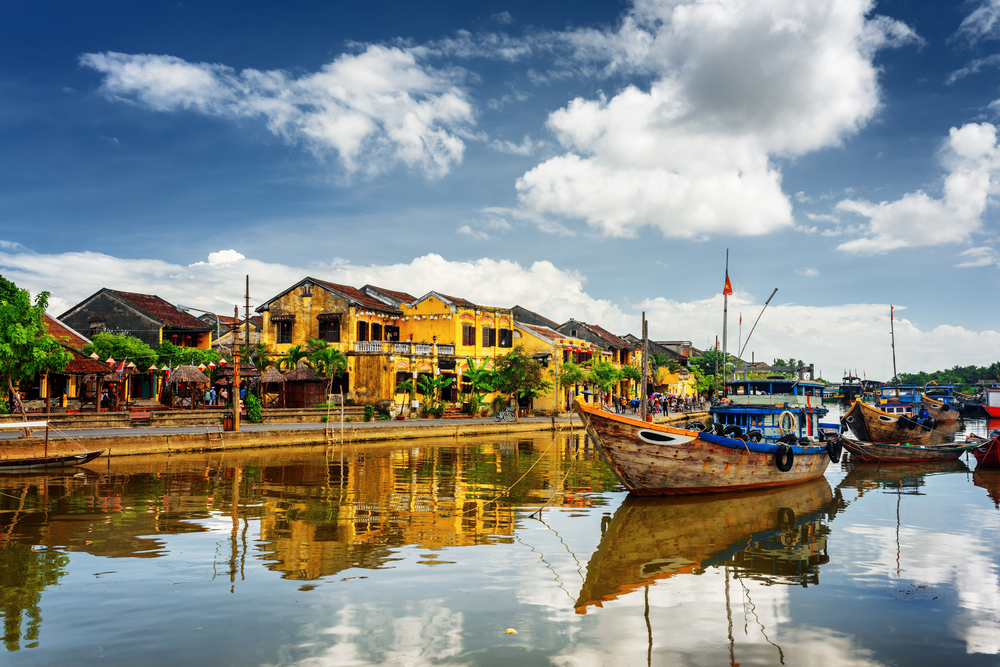 #2 Hoi An, Viet Nam
A UNESCO world heritage site, Hoi An, Viet Nam, is a historic city that was once a popular trading port from the 15th to 19th centuries.
Today, Hoi An is a town of approximately 120,000 bustling in Viet Nam's Quang An province. Hoi An is a popular tourist destination for backpackers and adventurers looking to explore the city.
There are many man-made marvels in Hoi An. For example, every 14th of the month, the city turns off its electric lights. Instead, it illuminates the night with lit paper lanterns.
Another popular site for visitors is the Japanese bridge, built by Japanese merchants in 1595, to bridge two parts of the city together across a canal. The covered bridge still stands today, with a temple added in 1653. The temple was constructed to appease a monster called Namazu, who was said to cause earthquakes.
Hoi An is also known for its four popular history museums, as well as for its local cuisine. Hoi An's specialty is a meal known as Cao Lau, a dish of rice noodles, meat, herbs, and vegetables in broth. It is famously made with water from the Ba Le well, a historic well believed to have been built in the 10th century. Hoi An is also known as the Banh Mi capital of Viet Nam.
With so many things to do and try in Hoi An, it is no wonder this quaint seaside town earned the number-two spot on the Tripadvisor Traveler's Choice Best of the Best 2023!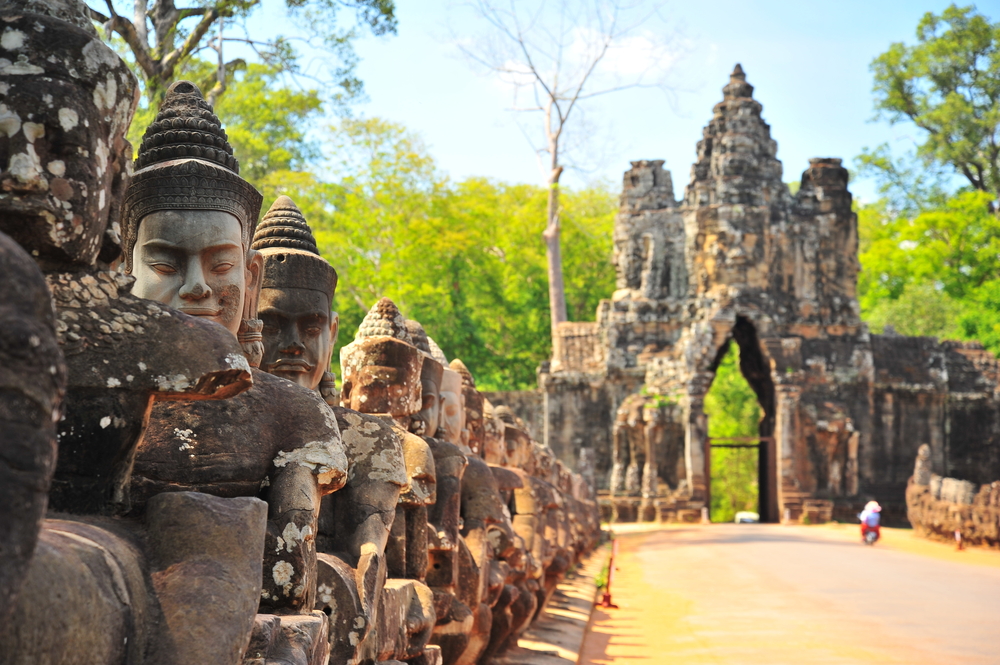 #4 Siem Reap, Cambodia
Siem Reap is the second largest city in Cambodia, known for its famous Old Market and Old French Quarter, adorned with Chinese-style architecture.
Visitors to Siem Reap can delight in everything from a bird sanctuary to the Angkor Wat Temples (Cambodia's most popular tourist attraction), Apsara dance performances, rice paddies, museums, markets, and silk farms. In fact, in 2021 – 2022, the culturally rich Siem Reap was named the ASEAN City of Culture and hosted the ASEAN Ministers Responsible for Culture and Arts (AMCA) 9th annual meeting in October 2020.
For foodies, Siem Reap is quickly becoming known as a hotspot for Khmer cuisine and is also famous for its prahok, a fermented and salted fish paste used as a condiment in the country, and for its Sombai-infused rice wine.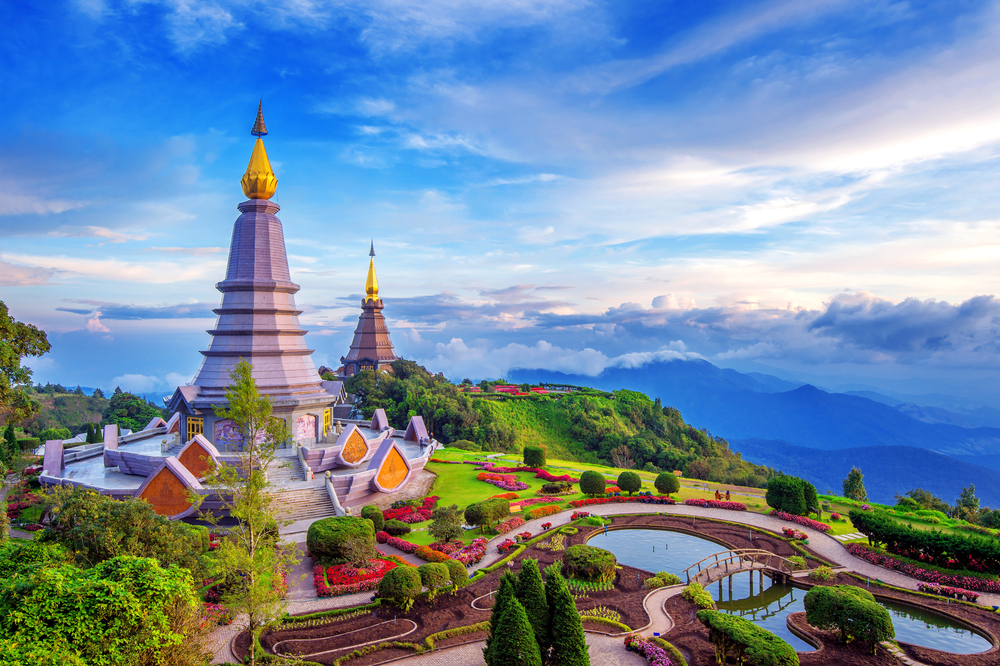 #5 Chiang Mai, Thailand
The largest city in Northern Thailand (and the second largest city in all of Thailand), Chiang Mai is both a bustling city and a trip through history in one. With temples, marketplaces peddling handmade souvenirs and wares, and a world-renowned elephant sanctuary, Chiang Mai is a spectacular destination for families, couples, and thrill-seeking singletons.
Chiang Mai is also home to hiking trails, breathtaking waterfalls, and once-in-a-lifetime camping experiences for those searching for a bit of natural respite.
Finally, no visit to Chiang Mai would be complete without a bowl of hot Khao Soi, a noodle dish that contains meat, chili paste, pickled cabbage, shallots, and lime.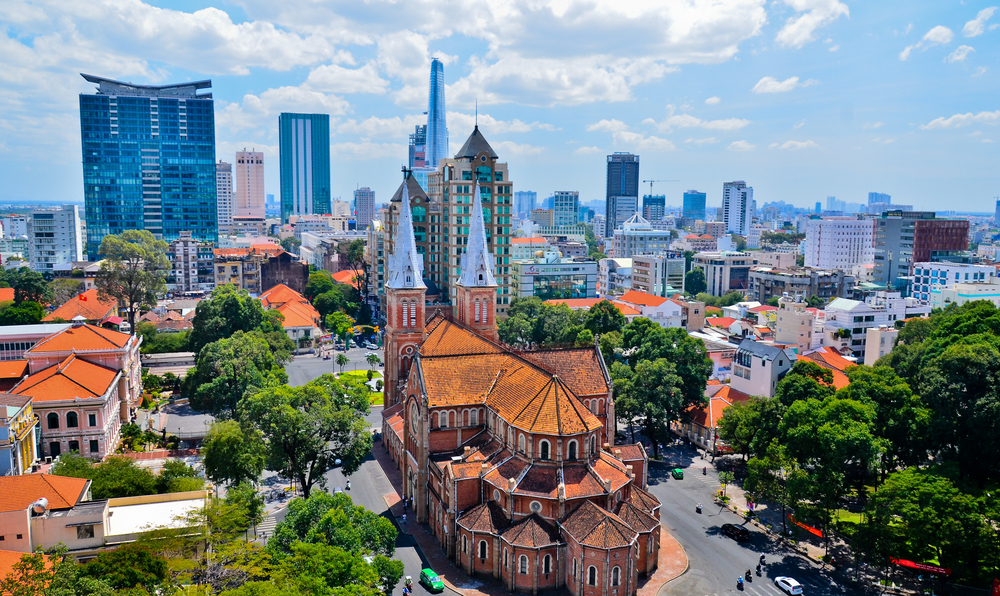 #11 Ho Chi Minh City, Viet Nam
The largest city in Viet Nam, Ho Chi Minh City, maybe big on city life. Still, the many excursions in and around the city make it such a popular destination. Located in Southeast Viet Nam along the Saigon River, Ho Chi Minh City is well known for its French Colonial architecture.
The city is famous for its many attractions, including the Jade Emperor Pagoda, the Notre Dame Cathedral, Binh Tay Market, and the Mariamman Hindu Temple. Furthermore, visitors to Ho Chi Minh City are close to excursions to nearby destinations such as the breathtaking coast of Con Dao and the dreamy island of Phu Quoc.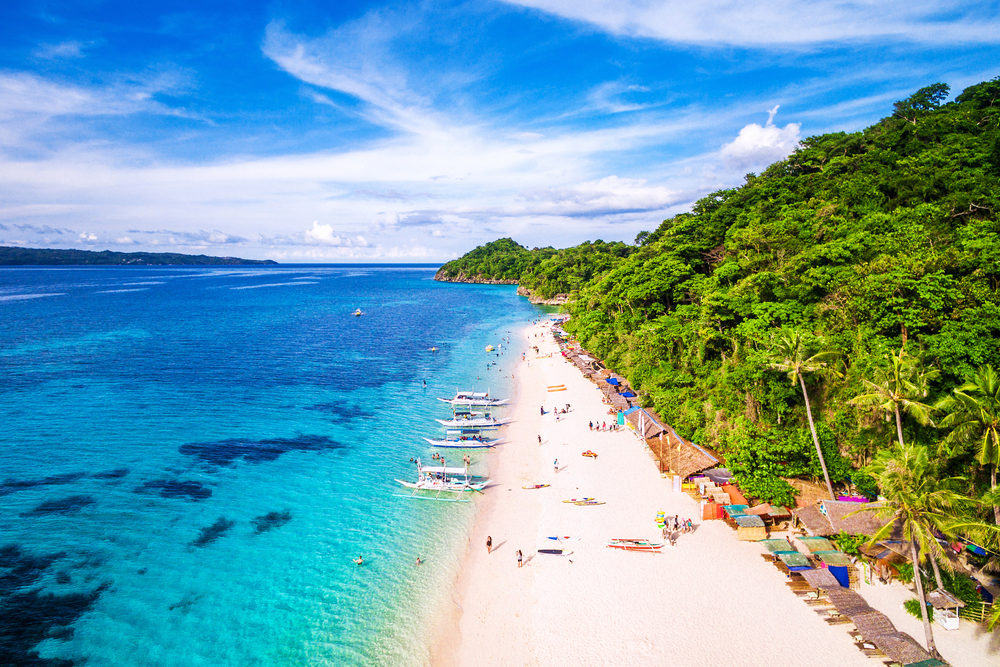 #16 Panay Island, The Philippines
Panay Island, Philippines, is the sixth largest island in the Philippines. It is home to White Beach, a world-famous beach known for its pure white sand and stunning turquoise waters. In fact, White Beach has been dubbed one of the most beautiful beaches in the world.
For those looking for fun away from the water, Panay Island also offers plenty to do and see. For those who like a bit of physical activity, hiking and cave exploring at the Bulabog Putian National Park. Finally, culture seekers can satisfy their curiosity at the Molo Church, a gothic church built in 1831 that only features paintings of female saints, earning it the nickname "the feminist church."
Other activities on Panay Island include garden sanctuaries, waterfalls, and cold springs, all of which highlight the island's inherent beauty.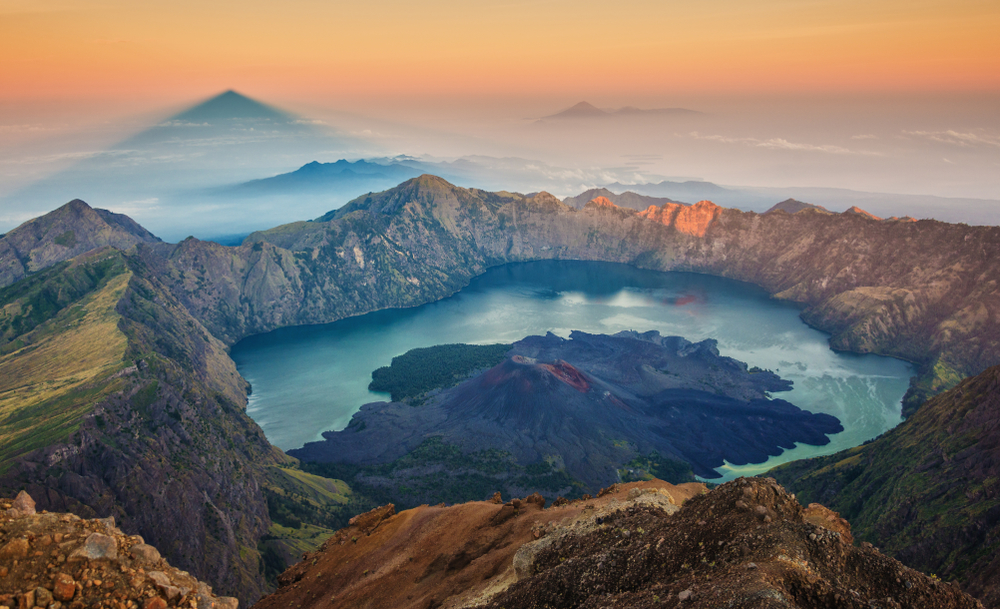 #17 Lombok, Indonesia
Lombok, Indonesia, is an island that is part of the Lesser Sunda Islands Chain. Lombok is still relatively unvisited, so it is less crowded than other areas of Bali. However, it still has plenty to do and see for the vacationer looking for a low-key holiday.
Between the many spotless beaches such as Tanjung Aan and Batu Payung and inland activities like a hike to Rinjani, the second highest volcano in Indonesia, Lombok is a nature lover's paradise. Once revelers reach the top of Rinjani, they are greeted with the unspoiled natural beauty of Segara Anak Lake.

A Destination for Every Dream
In addition to these spectacular locations, there are more to explore in the region with breathtaking scenery, impeccable cuisine, and endless adventures. The ten countries of ASEAN include Brunei Darussalam, Cambodia, Indonesia, Lao PDR, Malaysia, Myanmar, the Philippines, Singapore, Thailand, and Viet Nam.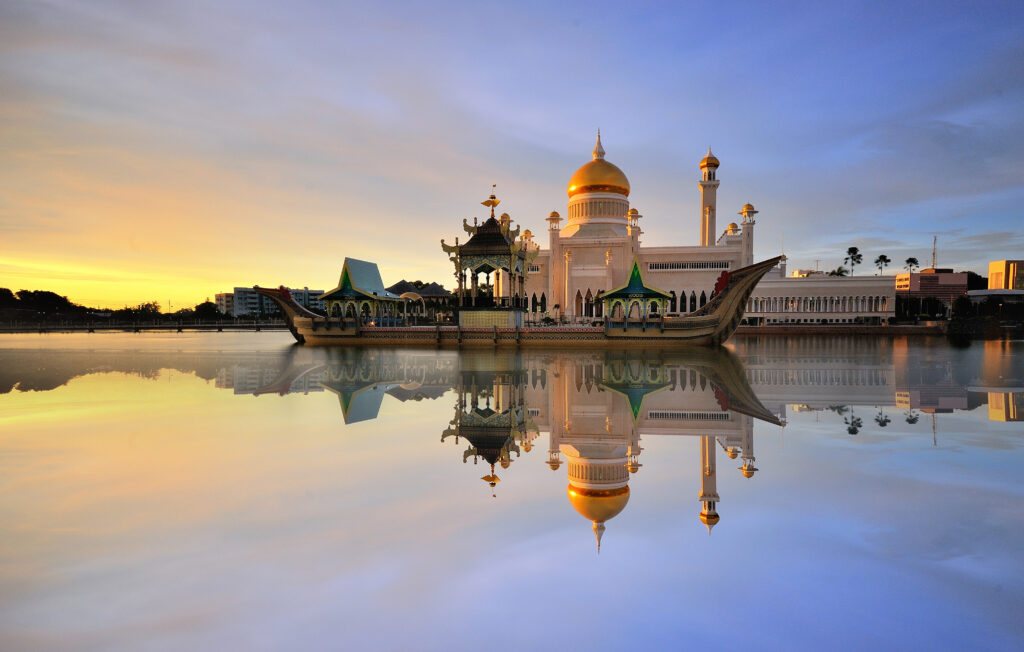 Brunei Darussalam
Located on the Northern Coast of the Island of Borneo, Brunei Darussalam is a beautiful country full of stunning mosques, lush rainforests, and unique cuisine that fuses Malay, Indonesian, and Singaporean influences.
Brunei Darussalam is considered one of the cleanest and quietest countries in Asia.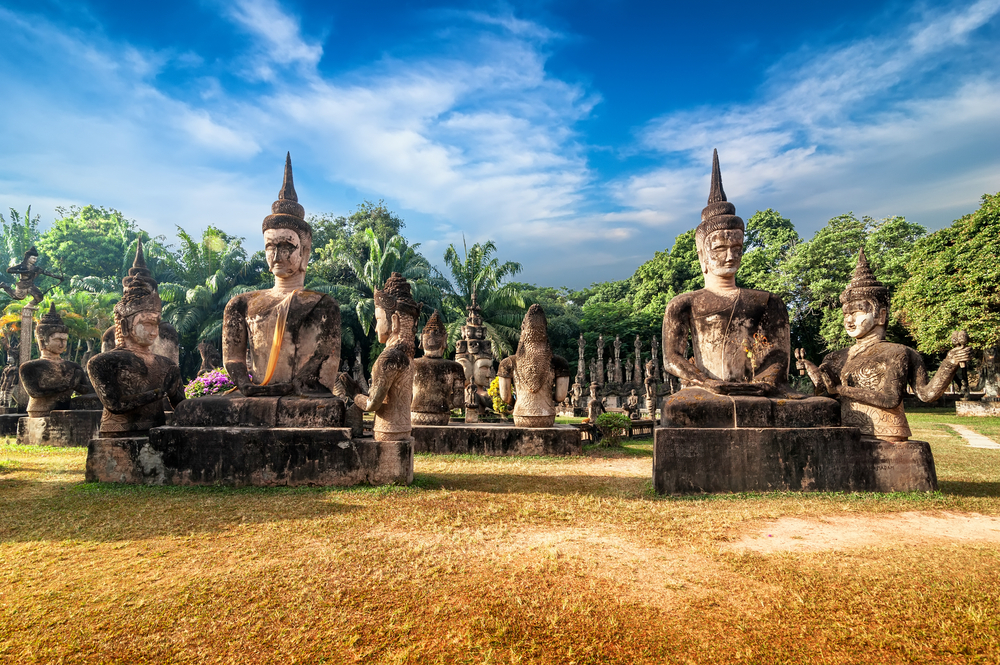 Lao PDR
Lao PDR is a landlocked country famous for its stunning mountains, tribal settlements, and Buddhist Monasteries. The country's French Colonial architecture is a sight to behold, and the nation's many waterfalls and caves are an explorer's dream.

For those who seek a little mystery, Lao PDR, the Hintang Standing Stones, and the Plain of Jars offer up ancient enigmas for the curious.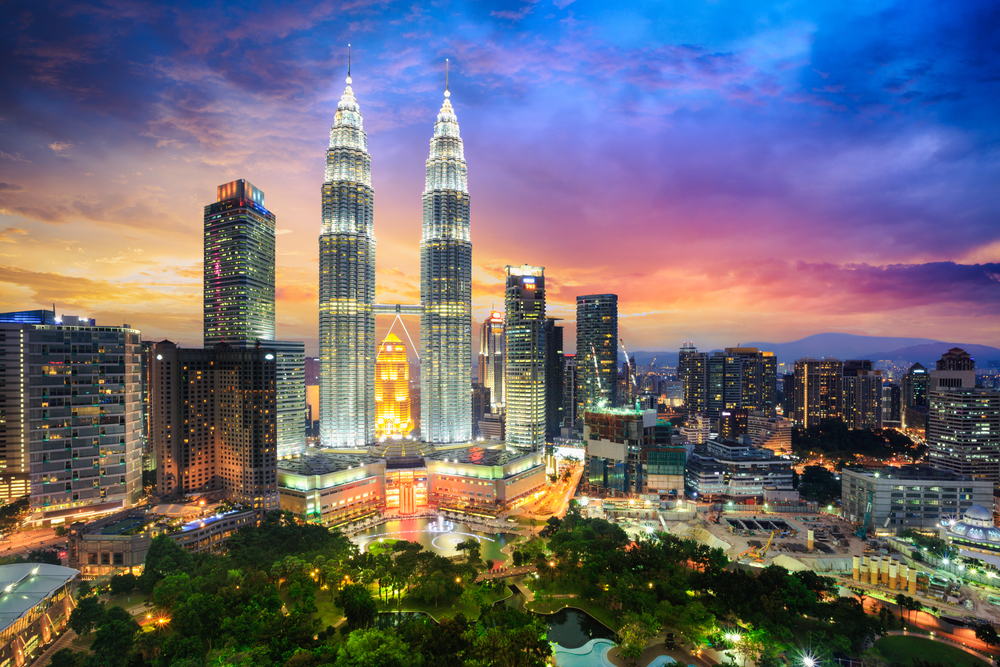 Malaysia
Malaysia is seated along the Malay Peninsula and the Island of Borneo. Best known for its verdant rainforests and immaculate sandy beaches. The country is a melting pot of influences from places like China, Malay, India, and Europe, which blended together making it Malaysia's very own authentic culture.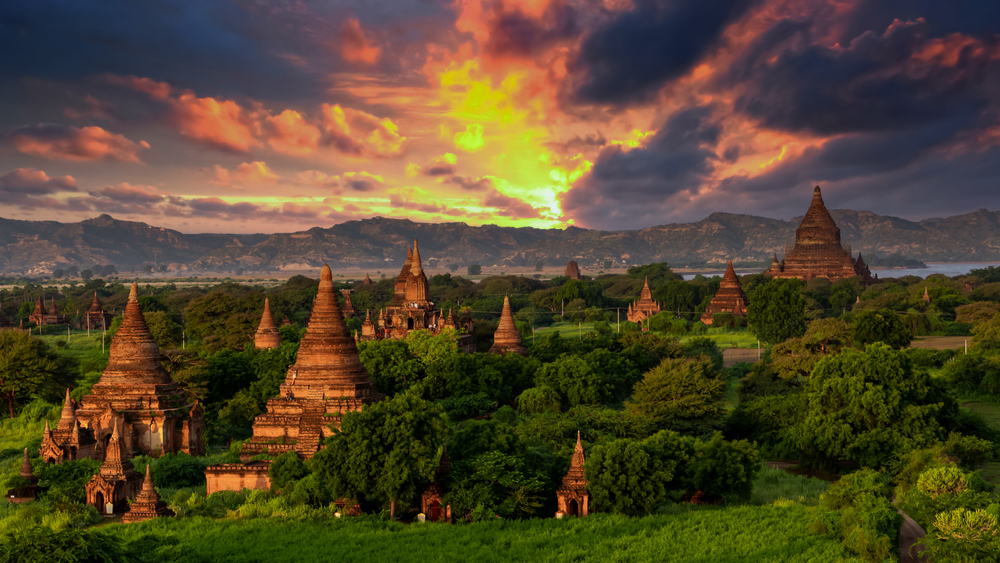 Myanmar
Home to more than 100 ethnic groups, Myanmar is located along the Bay of Bengal. Myanmar is home to awe-inspiring Buddhist temples and fascinating forests of jungle flora and fauna, including over 300 mammals, 300 reptiles, and 1,000 bird species.


Singapore
Located between the Johor Strait and the Singapore Strait, Singapore seamlessly blends modern city life with incomparable beaches. Inland, visitors can explore rainforests and admire the country's unique wildlife.

The 2023 ASEAN Tourism Forum
The ASEAN Tourism Forum will take place this year in Yogyakarta, Indonesia. The annual symposium hosts all ten member countries of ASEAN and discusses the fantastic attractions of each country, as well as upcoming tourism trends for the future.
With the popularity of the ten member countries of ASEAN and this special recognition by the Tripadvisor Travelers Choice Best of The Best 2023 awards, ASEAN is optimistic about the bright future that lies ahead for tourism in 2023 and beyond.