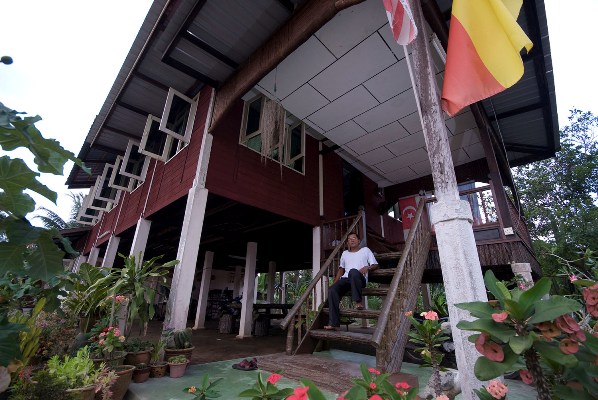 In parts of Southeast Asia, you'll find few hotels but plenty of homestays, where locals open their own homes for travelers to stay in.
Guests at these homestays experience the "local" lifestyle and culture intimately; the accommodations tend to be basic (no air conditioning; squat toilets located far from the rooms; sometimes no electricity) but the hosts' friendliness and the immediate access to the local attractions more than make up for these shortcomings.
Not all countries offer homestay experiences (at the moment, homestays are not legal in Myanmar), but those that do go the extra mile to make their homestay experiences memorable.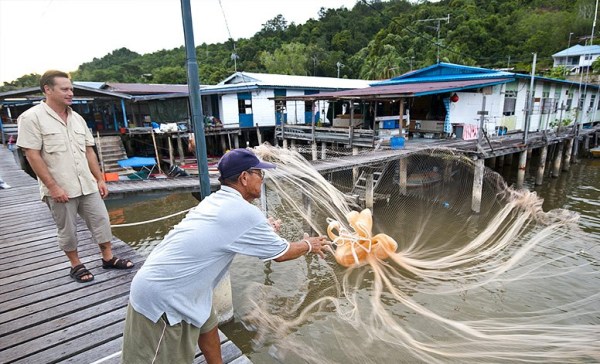 Brunei. Life in Brunei revolves around the "kampong", or rural town, and the country's best homestays let visitors live amidst long time kampong residents to immerse themselves in locals' lives.
The fishing village of Kampong Sungai Matan, for instance, provides a homestay experience that draws from life along the Brunei River, from kite-making to fishing along the Brunei River to eating traditional dishes like ambuyat. "Our lifestyle is our product," explains village head Pg. Hj. Abdul Rahman. "Our village is one of the most famous fishing villages in Brunei and we want to show our visitors a glimpse of how local Bruneians live."
Malaysia, like Brunei, takes pride in their "kampung", and homestays in the country tend to focus on the kampung experience as well. Kampung living becomes second-nature to the homestay guest, as they take part in traditional Malay activities like harvesting fruits in season, playing children's traditional games like kite flying and the board game congkak, and participating in cultural activities like musical performances and dances.
Few Malaysian homestay experiences beat the one at the Selangor kampung of Sungai Sireh. Its location in the middle of rice paddies creates an unbeatable rural backdrop for the area's many unique activities, including (but not limited to) harvesting rice in the traditional manner, eating local fish curry for dinner, and exploring a local firefly colony in the evening.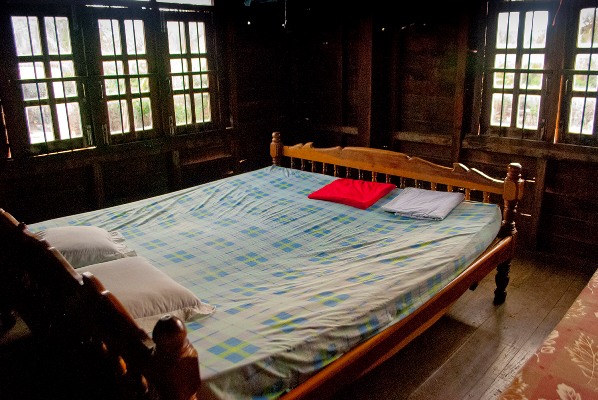 Cambodia. The country's lesser-seen temples require long drives from Phnom Penh or Siem Reap, and offer no three-to-five-star accommodations. On the upside, the homestays near such temples provide an excellent opportunity to both enjoy the local culture and to inject some much-needed cash into the local economy.
The homestay program offered at Banteay Chhmar is one such example. Located about three to four hours' drive north from Siem Reap, the town is best known for its sprawling Banteay Chhmar temple complex, built by Jayavarman VII to commemorate his fallen son.
For a few dollars a night, travelers stay at a local farmhouse, then explore the temple in the daytime along with an itinerary of their choice. Additional activities include a trip to the local market, a visit to a nearby baray (artificial lake) and jaunts to other temples in the area.
Viet Nam. The mountain town of Sa Pa is a tourist magnet – and while there are plenty of three- to four-star accommodations to go around, the authenticity-seeking tourists gravitate towards local homestays to get an up-close look at how locals live.
The Red Dao and Hmong peoples of Ta Phin Village (Ta Phin Commune, Sapa District), about 12km to the north of Sa Pa Town welcome homestay guests in comfortable, though not generously-spaced, living quarters. Homestay visitors eat as their host families do, and experience local traditions as well – Red Dao homestays, for instance, will provide a herbal bath and relaxed post-meal get-togethers with rice wine and pipe smoking.
Laos. Emerging after years of isolation from the outside world, Laos' culture seems tailor-made for homestay visitors. The friendly Laotians are natural hosts: they'll take in guests and treat them like family, sharing their meals and inviting them to join family activities.
The Southern Laos island of Ban Hua Don Daeng is a great place to start. Meals of Mekong-caught fish and fresh locally-grown vegetables punctuate days filled with activity in Don Daeng, from exploring the island to exploring the local Tomo Temple to visiting the world-famous Vat Phou temple complex across the Mekong. You can book a homestay as part of a trekking package in the area; this is true of the rest of Laos, not just in the south.