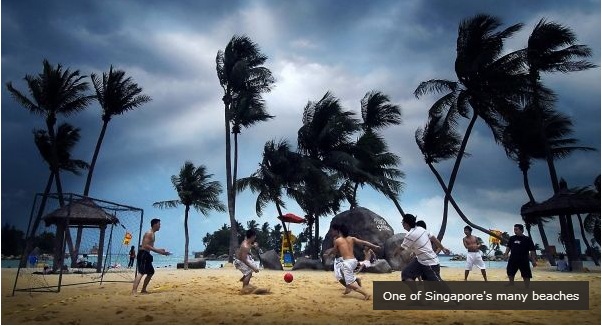 With spectacular all-in-one resorts like the new Marina Bay Sands Casino and its 2500 rooms swallowing up much of Singapore's 11 million annual visitors, a lot of tourists could be forgiven for thinking Singapore is the city-state equivalent of Disneyland with slick facilities, all carefully planned and purpose-built. While this is true to a large extent, Singapore is still a real city inhabited by fantastic people, so there are many hidden pockets of charm and quaintness tucked away from Orchard Road, Clarke Quay or Marina Bay, in places you never thought to look.
1. Pulau Ubin
The last vestige of old Singapore, this small island is home to the last old style village in Singapore, with only 100 residents. A great natural environment for walking or cycling, it's all about atmosphere and simple pleasures – tea amongst the trees or visiting the unique Chek Jawa tidal wetland and secluded beaches.
Take the MRT to Tanah Merah station, then a number 2 bus to Changi beach, and a bumboat across the water.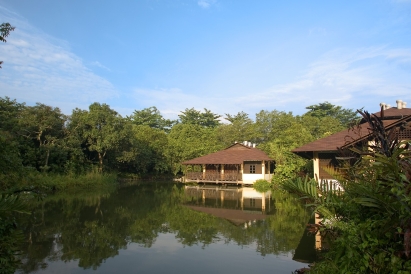 2. Bottle Tree Park
The brainchild of private developers with a nose for clean family fun, the park gets its name from the imported Australian bowling-pin-like trees planted there. The place is a quaint day-entertainment venue with a pond, restaurant, mini zoo, sports facilities, prawn fishing and Singapore's largest paintball field. Let the kids run riot while you hang out in the beer garden.
Near the Kathib MRT station
3. Changi Beach Park
It seems odd, but some Singaporeans actually leave their comfortable condos to pitch a tent, set up the barbecue and stay overnight along this 3km stretch of beach and its surrounding greenery, just a short distance from the airport. But it is a nice spot for walking or cycling alongside a sparkling sea and enjoying a night sky that is not washed out by the city lights.
Take the number 2 bus from Tanah Merah MRT
4. Funky Fashion Street
Get out of overpriced Orchard Road and head down to Singapore's little Bohemia of Haji Lane in Kampong Glam. Take in the smell of the sheesha pipes, the sounds of the Blu Jazz club and meander through the owner-operator boutiques – especially the unique-chic House of Japan, which sells used fashions imported from Japan, including seductive little manga dresses.
Lavender MRT
5. The Col Bar
For those hankering after some good old colonialism, the rustic and dowdy Col Bar makes a nice time trip. An old mess hall pub originally opened in 1953, it was mainly a canteen for soldiers stationed nearby. Now it is an evening feeding and beering station for visitors and local residents in a beautiful old-style area of Singapore. Order the sirloin with baked beans.
Take a taxi to Jalan Hang Jebat and Portsdown Road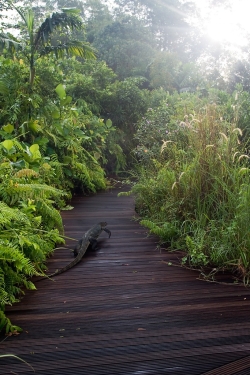 6. Sungei Buloh Wetland Reserve
A fantastic place to study the sights and smells of mangrove root systems, from the vantage of meandering boardwalks, safe from reptiles and countless creepy-crawlies. An essential stopover for migratory birds as far away as Siberia, it is an ornithologist's wetland dream.
Take SMRT Bus 925 from Kranji MRT Station
7. Haw Par Villa (Tiger Balm Gardens)
Constructed by the Tiger Balm King Aw Boon Haw in an attempt to preserve Chinese values, The park contains over 1,000 statues and 150 giant dioramas of scenes from Chinese folklore, history and illustrations of Confucianism, with some excellent depictions of Chinese hell (no, not Beijing at rush hour), alongside a few fairground rides.
Take the 188 bus from Choa Chu Kang
8. Kusu Island
A quiet little island about 5km south of the Singapore 'mainland', where you can climb the 152 steps to holy Syed Abdul Rahman shrines to pray for wealth (and a slower heartbeat). The island also has lagoons, pristine beaches and corals, a tortoise reserve and generally tranquil settings – ideal for picnicking.
Take bus 402 from Marina Bay MRT to the ferry
9. Top Indian Eats
Little India is packed full of excellent basic family-owned eateries but the Saravanaa Bhavan opposite the Mustafa Centre on Syed Alwi Road serves the best Indian veggie food in Singapore, with nary a tourist in sight. Top of the heap of this southern-style cuisine are the dosas and idlis, excellent mint chutney, and magnificent sambar (a tamarind vegetable chowder). Stuff yourself stupid for only a few dollars.
Near Farrer Park MRT
10. A Day at the Races
For a bit of fun and pukka, try an afternoon at the very traditional Singapore Turf Club, where several days a month you can have a flutter on the ponies. Though the location is new, the club is nearly 170 years old and still requires a smart casual turnout. Check the website for race dates: http://www.turfclub.com.sg
Kranji MRT Station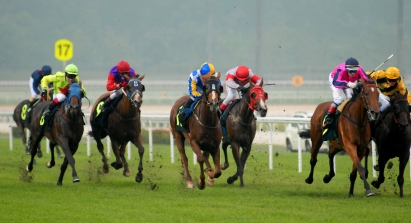 Bangkok-based Cameron Cooper has spent two decades traveling Asia, seeking oddities, adventure, and the meaning of life, while contributing to The Melbourne Age, Discovery Channel Magazine, and worked as an editor at Thailand's Nation newspaper.