Welcome to another edition of Culture and Heritage in ASEAN! In this post, we'll be guiding you through the tropical paradise that is the Philippines, and the futuristic melting pot of Singapore. From cascading waterfalls, tropical islands, and one-of-a-kind artistic scenes in the Philippines to the bustling shopping, Michelin star street food, and architectural metropolis of Singapore, there is an experience for every kind of traveler in these ASEAN countries.
The Philippines
While the Philippines is famed for its spectacular paradise islands and crystal blue waterfalls, it also has a fascinating culture and heritage to explore. With particularly strong influence coming from American and Spanish colonialism, you'll stumble upon Baroque architecture next to Mardi Gras-style festivals. Its vibrant art scene incorporates traditions from both local and regional indigenous communities of the Philippines along with Western influences, creating the riveting society we see today!
The Ifugao Tribe at The Banaue Rice Terraces
If you are looking to experience the cultural heritage of the Philippines while also taking in a spectacular image of harmony between humankind and the environment, head to the famous Banaue Rice Terraces of the Philippine Cordilleras in the mountains of Luzon.
This complex Banaue landscape has been traced back to two millennia and was assigned UNESCO World Heritage status in 1995. This site encompasses the traditions of the Ifugao indigenous people and their remarkable irrigation systems and sustainable use of natural resources. Reaching a higher altitude and having been meticulously carved into the mountains based on their natural shapes and contours, these terraced ponds are a true aesthetic beauty. Some have been labeled as an 'Eighth Wonder of the World.'
These cascading rice terraces are reflective of the family-oriented nature of many Filipino communities. After crafting innovative agricultural techniques over generations, the Ifugao people have passed down their tools, practices, and traditions within their families. The Ifugao culture revolves around this historic rice production, prompting Thanksgiving-style feasts, celebratory rice wine, and a deep sense of generosity. Visit the Banaue Rice Terraces, and you'll experience their harmonious and hospitable interaction with this serene landscape.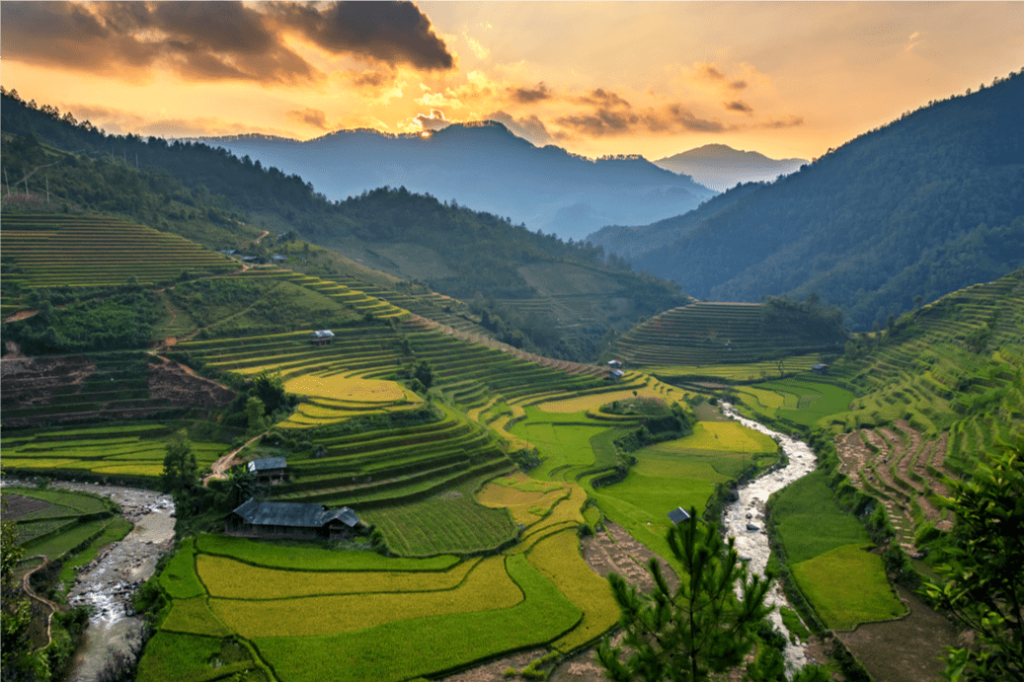 Ati-Atihan
Much like the Banaue Rice Terraces, travelers can observe the importance of family in the Philippines through its vibrant festivals. Unlike many ASEAN countries, the Philippines interestingly did not widely adopt Buddhism or Hinduism. Instead, you will find today's celebrations centered around Catholicism, which was brought to the nation by Spain in the 16th century. The Philippines is the only Catholic country in Asia. You will find an excellent example of their Catholic celebration in one of the biggest festivals in the Philippines: Ati-Atihan in Kalibo, Aklan.
Ati-Atihan has initially been a celebration of the harmony between the Aetas (the indigenous people of Panay), and Malay groups coming from Borneo looking for a new island on which to live. However, when Spain colonized the Philippines in the 1500s, the festival was imbued with Catholic significance to honor 'Santo Niño'. The modern form of this festival involves a bright, week-long celebration full of song, dance, food, and Aeta-inspired attire, as well as holy mass.
So, if you're seeking to engage in Filipino culture like a true local, while learning about the fascinating religious heritage of this country, Ati-Atihan cannot be missed!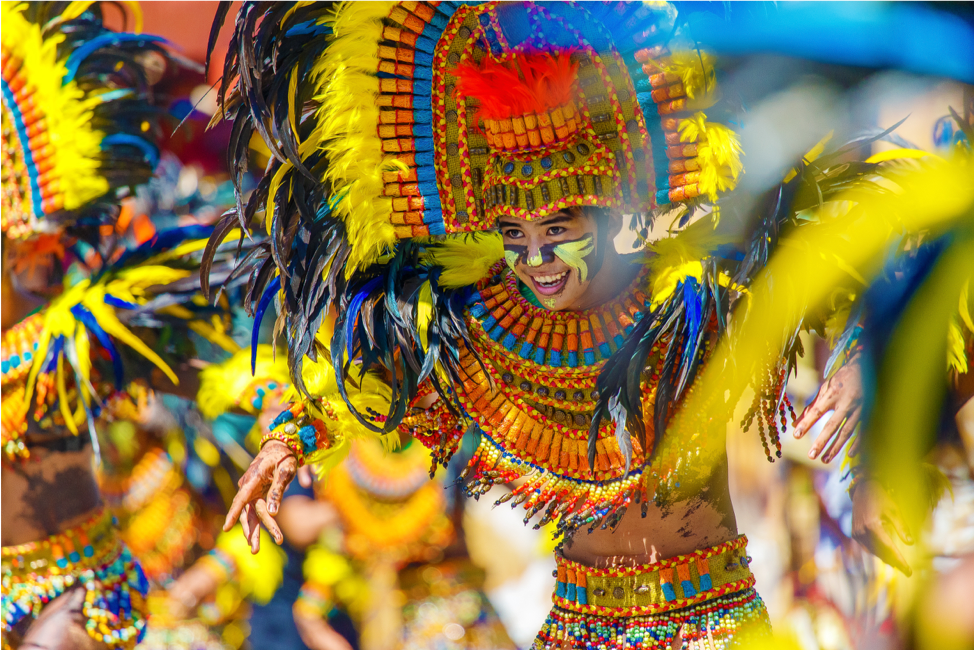 Filipino Storytelling Through Dance
Are you still a child at heart? Do you love a colorful, exciting story about the origins of life? Dive deep into the traditional myths, legends, and dances of the Philippines, which are preserved and reinterpreted through contemporary art and performance groups.
Perhaps one of the most notable examples of this recontextualization of indigenous traditions to engage the increasingly cosmopolitan country is the Bayanihan Philippine National Company for Popular Dance. This group will enchant you with flashing smiles, colorful costumes, and beats that will make you want to get up and dance! With their reinterpretations of dances, such as the Filipina Tinikling and Singkil, you'll have the chance to observe playful storytelling with a modern twist on Filipino tradition.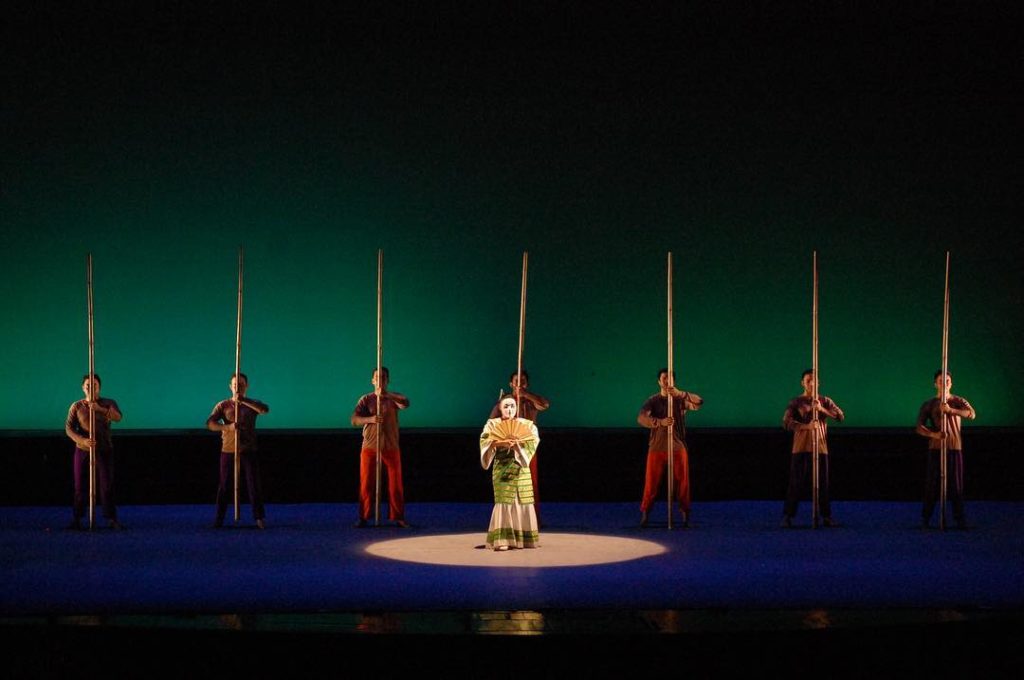 With a city that will make you feel like you've been transported 50 years into the future, we now head south, to the multicultural, metropolitan oasis of Singapore.
Singapore
Singapore is an ever-changing country, having embraced multiple cultures throughout its history, and continuing to do so in this era of globalization. Travelers will find a genuinely modern city-state that prioritizes sustainable living, a thriving art scene, fusion food, and numerous multicultural communities. Individual districts celebrate their own immigrant identities, like Chinatown and Kampong Glam, integrating beautifully alongside worldly shopping centers, commercial areas, and transport hubs. Whether you're a foodie, a collector, or a history buff, you will find something to fascinate you in this beautiful, future-focused ASEAN country.
Singapore's Hawkers Centers
Due to Singapore's rich immigrant heritage, you will find a diverse mix of signature dishes in Singapore. These dishes reflect how the country has historically embraced a multitude of foreign cultures. You'll find fine dining restaurants next to Michelin-star street food stalls, celebrating Singapore's authentic culinary fusions.
For foodies on a budget, Singapore's hawker centers are a real paradise! Home to some of the cheapest Michelin star meals in the world, you can eat at a Michelin standard from as little as $1.50 USD! Hawkers' markets are found throughout Singapore and offer not only excellent food but a uniquely Singaporean experience. Take in the hustle of hawkers preparing dish after dish, the sound of locals and tourists alike digging into unforgettable meals. The enticing smell of dishes like Chili Crab and Fishhead Curry to the old-school Putu Piring (steamed rice cakes with palm sugar, pandan leaves, and shredded coconut) are available to enjoy.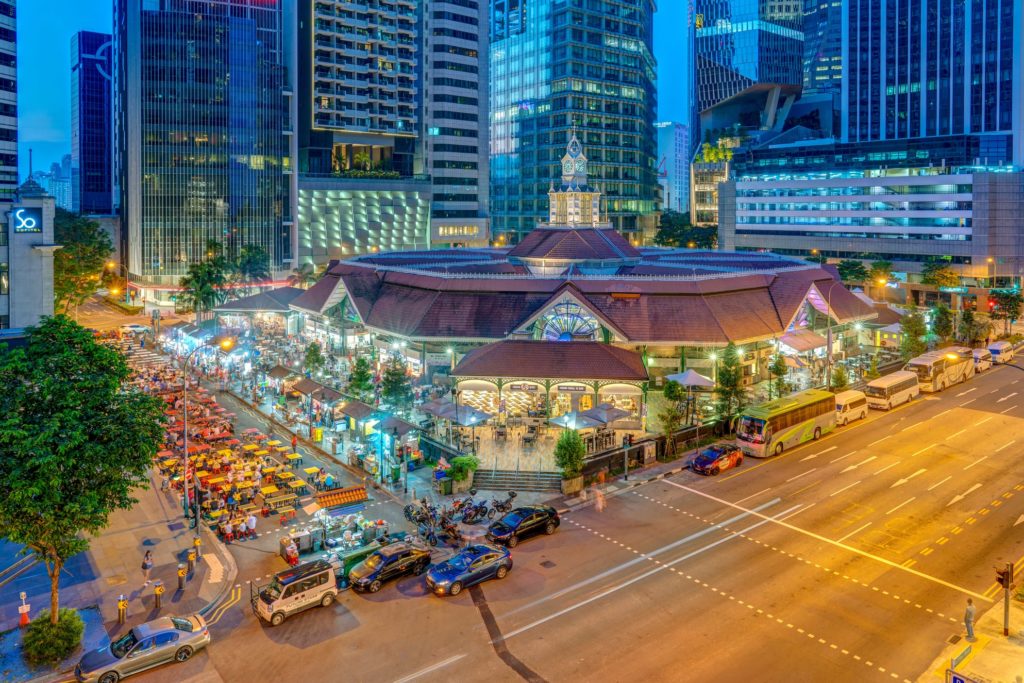 Singapore's ethnically diverse neighborhoods
From Little India and Chinatown to Kampong Glam, Singapore boasts an excellent range of ethnic groups living in harmony. Each community proudly shares its heritage by integrating, rather than assimilating, to create Singapore as it exists today.
Gain an insight into Indian and Hindu culture, guided by the aroma of spices and the glimmer of traditional Indian jewelry in Little India. Admire Persian carpets, a world-famous Sultan Mosque, and traditionally-blended perfumes by Arab Street in Kampong Glam. Wander around Chinatown to explore the traditional architecture of Buddhist temples, like the colorful famous Sri Mariamam. Visit its famous wet markets and food stalls that will transport you back to mainland China!
For a real insight into the history of each of these communities in Singapore, why not visit the National Museum of Singapore? You can hire a tour guide as a walking, talking fountain of knowledge of all of these diverse histories. You'll leave with a new appreciation for the unity Singapore finds in its diversity of food, religion, and ethnic origins (and likely with some souvenirs, too!)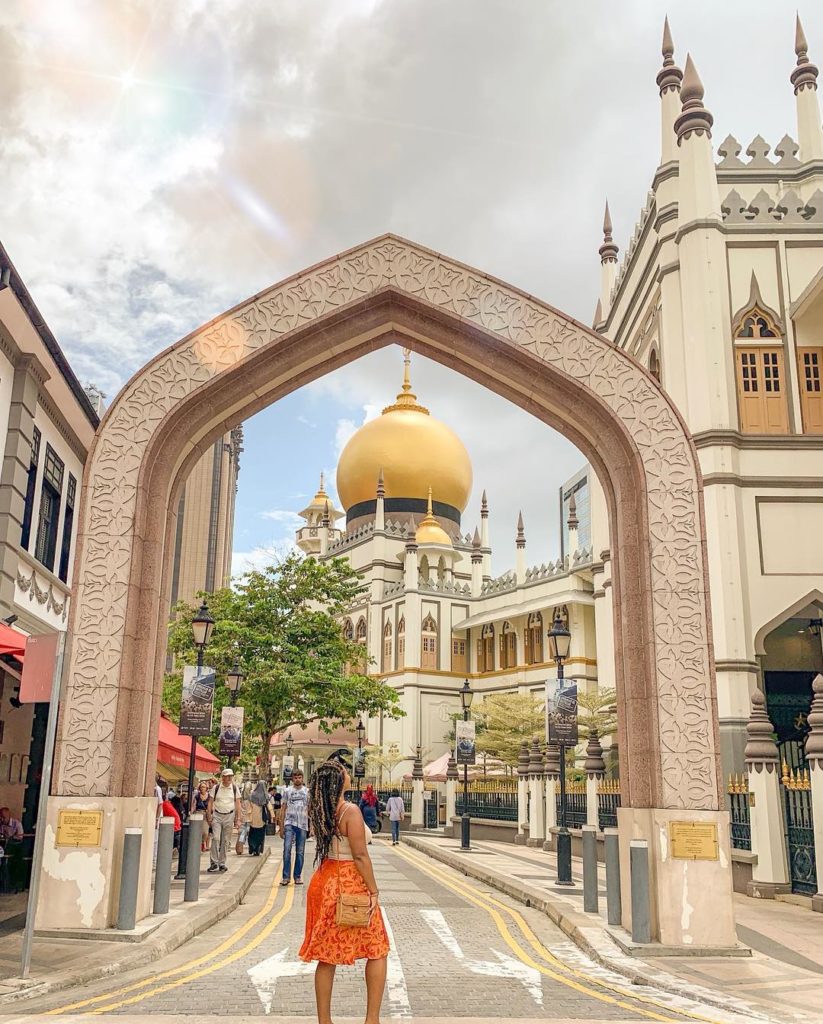 Singapore's Thriving Art Scene
Singapore's art scene comes in many forms, from globally-inspired architecture, internationally-renowned art galleries (like the STPI Creative Workshop and Gallery), and even the world's first Art Science Museum. You can also explore Singapore's theatre, musical performances, and visual arts exhibitions all under one roof at the infamous Esplanade Theatres on the Bay, or find up-and-coming thespians, dancers, and operatic powerhouses at the Aliwal Arts Centre.
Alternatively, if you wish to shop at quirky boutiques, and eat and drink at a local artist's collective space, then go adventuring around Haji Lane. As a favorite spot for Singaporean artists and creatives, this neighborhood will satiate your aesthetic cravings, and you might even discover brilliant artwork before it becomes popular worldwide! You'll also find artsy jewelry, paintings, sculptures and more here, as well as striking street art and magnetic murals while you wander these streets hidden with speakeasies and mini art galleries.
Now that you know just what's waiting for you in these two remarkable ASEAN countries, what will your next Southeast Asian adventure hold? Are you hunting for art? Exploring luscious rice paddies that are thousands of years old? Are you visiting Michelin-star street food stalls? No matter what, we guarantee it will be a trip of a lifetime! With both the Philippines and Singapore demonstrating the value of harmony and integration for a peaceful society, you'll feel energized and inspired after your visit. Keep visiting our blog for more recommendations and insights into the culture and heritage experiences of other ASEAN countries.