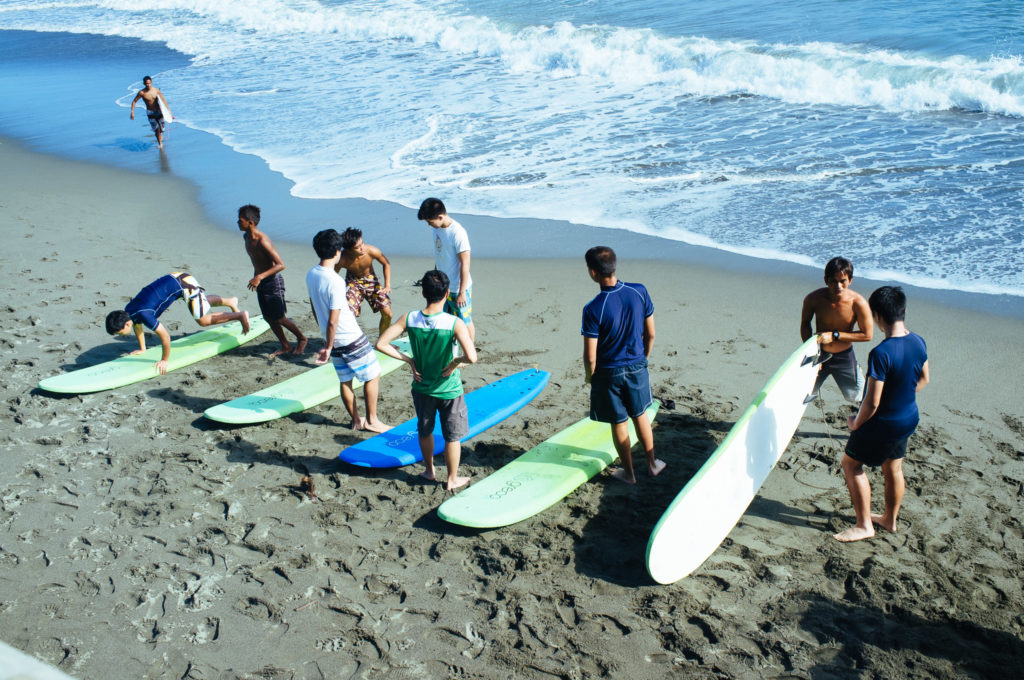 Image © Jojo Nicdao / Creative Commons
Baler's reputation as a surfing destination emerged in the wake of filming Apocalypse Now – when Robert Duvall's Lt. Col. Kilgore marveled at the quality of the local surfing (as the scent of napalm filled the air), he was really pointing to Baler, where the movie was shot.
When the film crew completed filming and departed, they left the surf boards behind, the locals learned to use them, and a new tourism attraction was born!
Baler, Aurora has a long coastline facing the wide expanse of the Pacific Ocean where typhoons usually make landfall. The waves are calm in the summer, but usually swell with the storms or the coming of the monsoon season.
Sabang Beach is a favorite among beginners for its fun waves and a sandy bottom that allows newbies to learn the basics without the scrapes. Experts prefer the challenge of Cemento Beach, where waves can swell up to 14 feet high from October to February.
Further north on Sabang Beach is Lindy's Point (named after the daughter of a politician whose beachfront property happens to be nearby), where more experienced surfers enjoy the strong, sharp waves churned by the meeting waters of the river and the Pacific.
Every September, Baler hosts the Aurora Surfing Cup, a three-day competition in four divisions.
Elsewhere on the Web: Read the Philippines Department of Tourism's overview page on Baler, Aurora.