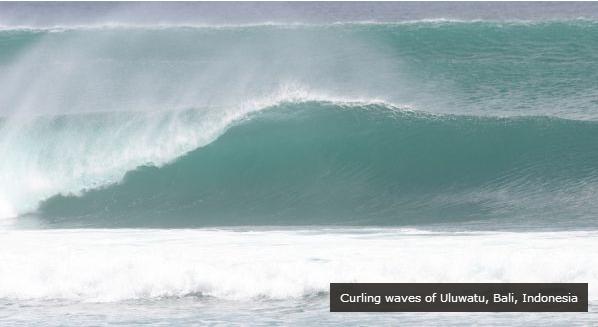 Bali is on the tip of every surfer's tongue and probably one of the best places to begin and/or end a surf trip. It's an excellent destination to relax before returning home, and an ideal place to acclimatise before heading off to more remote locations. It's also entirely possible to just spend the entire trip on Bali, surfing well known Padang Padang, Uluwatu or Dreamland. In addition to the myriad of world class waves, the island also has great shopping, a stunning landscape and friendly locals. The perfect destination for surfing in Southeast Asia, Bali has something for everyone during the wet or dry season.
Arguably the most famous of all the Indonesian islands, Bali bares the brunt of open ocean swells from Antarctica and offers big perfect waves throughout the dry season (May to September). While this is the most popular time for tourists to visit, due its geography – the island is surrounded by coral reefs and has sheltered beaches from most wind directions – perfect waves can also be found during the wet season, when fewer surfers are in the water.
Due to all the surf shops on the island – all the major brands have destination shops – packing for Bali should be a simple task; booties for sharp reefs, sun-block for the hot sun and extra boards for bigger waves (also to be used as backups for broken boards). Of course, if you have arrived empty handed, these items are readily available from the shops at generally reasonable prices.
From Bali, heading East or West is simple; travel by plane, ferry or speedboat. All can be arranged easily at one of the many tourist travel offices on the island. To the west of Bali lies Java and Gragajan in particular. Due to its perfect waves, Gragajan (G-land) is known as the G-spot of the surfing world. A left hand point break, G-land has several sections that vary from big workable walls (Kongs), to hollow faces (Money-trees), and barrel sections that dredge on shallow reef (Speedies and Launch Pads). Situated in a remote area of jungle, G-land is an astonishingly scenic place to surf, but be warned the swells here can be massive, so big boards are advised.
To get to one of the 3 surf camps in G-land, travel from the North of Bali by ferry and drive overnight to Gragajan. From here jump on a high speed boat overnight to a camp. This trip can be arranged once you are in Bali, or in advance through one of the many surf travel websites.
Heading East from Bali, the main islands on the surfer's map are Lombok, Sumbawa, Sumba and Timor. Typically the farther from Bali you are the less crowded the waves.However, regional classics will attract seasonal surfers, so unless you are truly off the beaten path you'll rarely surf alone.
Desert Point, Lombok is a long hollow left that almost always barrels. From Lembar in Lombok, catch a Bimo to the basic accommodation on the beach. As the name Desert Point suggests, the wave is in a very arid area of Lombok, so if you're looking for air-conditioning or something more luxurious, stay at one the hotels nearby. While the ferry and overland trip can take up to 8 hours, for an easier way to see Desert point take one of the many charter boats available from Bali. This wave has been voted as the best wave in the world by several surf magazines.
To get to Lakey Peak, Sumbawa, catch a bus or plane from Denpasar (Bali), or board a ferry to Bima. From here, a bus or taxi is required to take you the remaining 5 hours to the Lakey area. There are hotels and surf camps located right in front of the main breaks of Lakey Peak and Lakey Pipe, with other waves like Periscopes within walking distance.
One of my favourite waves, Lakey Peak is a long wally left with the odd barrel. The right side of the peak is shorter and punchier, but can also barrel. Although the most consistent swells are between June and September, onshore winds kick in around 10am, so it may be worth visiting during March or April when the winds are more favourable. Most waves in the Lakey's region require a walk across the reef (depending on the tide) and reef booties are definitely recommended.
In 1993 Ean Johnston left London for greener pastures and found himself hooked on board sports, spending a decade pursuing waves and good snow. A freelance journalist, he now resides in wave rich New South Wales with his wife and two daughters.