Food from South East Asia has a well-deserved reputation, forming a sizeable and essential part of the tourists' expectations and experience. Thus, various previous articles on this website have been dedicated to authentic, traditional culinary products from ASEAN member states, such as Thailand's renown Tom Yum Goong (hot and sour prawn soup), Viet Nam's worldwide known street food Pho Ga (chicken noodle soup) Malaysia's national dish, Nasi Lemak (rice cooked in coconut milk, ginger and pandanus leaf), and others (for more details, see: http://www.aseantourism.travel/articles/detail/top-ten-quintessentially-southeast-asian-dishes-maybe)
Therefore, this and next week article have a slightly different angle, focusing on a few dishes from South East Asia that are either less widely published about, slightly off the beaten track or probably less likely universally available. A case in point being certain traditional foods unique to Malaysia that are gradually dying out due to difficulties in obtaining raw ingredients or vanishing cooking techniques. Hence, Malaysia's National Heritage Department devoted an exhibition to this phenomenon, aptly dubbed the "101 Close to Extinction Food Assemblage".
A prime example is a fish dish called "Ikan Masak Tanah Liat", by which the freshwater fish is baked, wrapped in clay. In the past people used the clay around their well, but since wells have all but disappeared, one now has to dig riverbed clay two feet deep to obtain clean mud. As people no longer stay near rivers, freshwater fish – usually containing more bones – is less and less consumed; hence, the unique cooking technique associated therewith is disappearing. Steaming the fish in clay softens the bones and absorbs the fishy smell, making the fish (seasoned with onion, chilli, turmeric, lemongrass and shrimp paste) easy to consume and retain its original taste.
So, when in the Malaysian peninsular, ask about Ikan Masak Tanah Liat; may be luck has it you stumble upon a truly unique experience.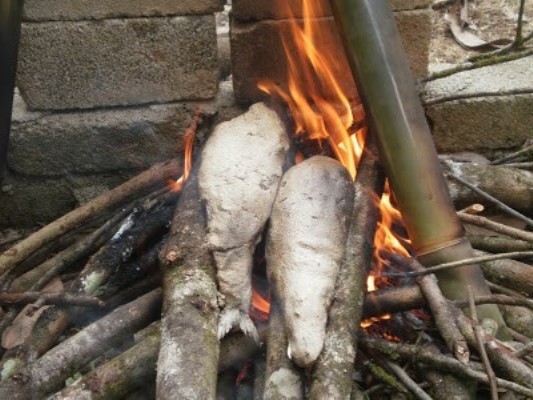 Another example brings us to Viet Nam, home to delicious dishes like Bun Cha (soup with grilled minced pork, bacon, herbs and noodles), Canh Rieu Cua (rice paddy crab cooked with dracontomelon) and My Quang (Quang Nam rice noodles with pork, shrimp or fish). Foods liked by locals, expats and tourists alike, available all year round.
However another, seasonal food, Cha Ruoi – only at hand during the ninth and tenth lunar months – might not appeal to everyone's imagination. It's a Hanoian delicacy of cakes consisting of fried egg and marine worms. The worms breed in wetlands close to the mouths of rivers in Northern Viet Nam and come up only once a year during a couple of weeks in the ninth lunar month. If you are around in the country during that time of the year, try this curved dish. You won't be disappointed; if the thought of 'worms' put you off a bit, actually the dish is not much more alien than those soft shell crabs that tourists are raving about. Besides, caterpillars are a very nutritious source of protein.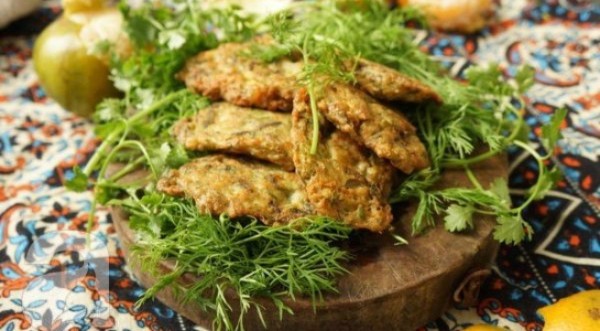 Talking of which – the crabs, that is – it's just a short hop from Ha Noi to Manilla (Philippines) to look for a nowadays rarely found exclusive Filipino dish, the "Talangka"; a shoreline crab that used to live abundantly along the river banks and mangrove woods of the provinces of Pampanga and Bulacan. Alas, a heavy volcano eruption of Mt. Pinatubo, some 24 years ago, damaged much of the natural habitat of the river crabs in the region. The recovery of the environment and subsequently the turnaround of the species are taken a very long time. Thus, even after all those years Talangka is rarely caught at present, resulting in high prices in the market.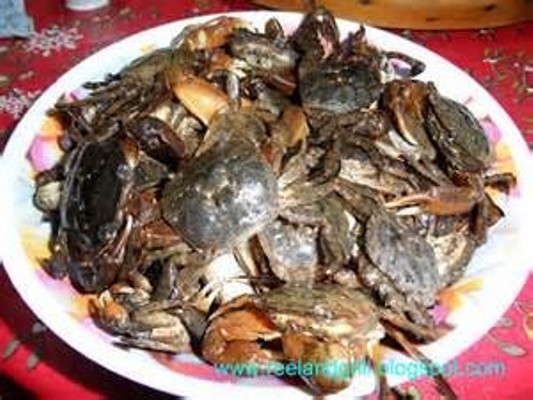 But if Lady Fortune is at your side and you do come across the creature on the menu of the restaurant you patronize during your holidays in the Philippines, don't hesitate to order it. Steamed plainly with a simple dip sauce of salt mixed with calimansi – a versatile citrus fruit that is the secret ingredient to many mouthwatering Filipino (and ASEAN) delicacies – it is excellent fare.