It's time for the next installment of Culture and Heritage in Southeast Asia. Nestled on both sides of Lao PDR, Thailand and Vietnam are pillars of Southeast Asia. Both countries have a fascinating history, intricate temples, and delicious food. Find out more about Thailand and Viet Nam here.
We'll explore their temples and give you a glimpse into each country's rich cultural history.
Thailand
A visit to Thailand provides an incredible balance of magnificent sights to see, performances to take in, and excellent food to eat. The temples of Wat Traimit and Wat Rong Khun were built over a century apart yet are integral in telling the story of Thailand. The traditional dance of Khon reveals a significant aspect of the culture which has remained for centuries. Follow up a performance with some Khao Soi.
Wat Traimit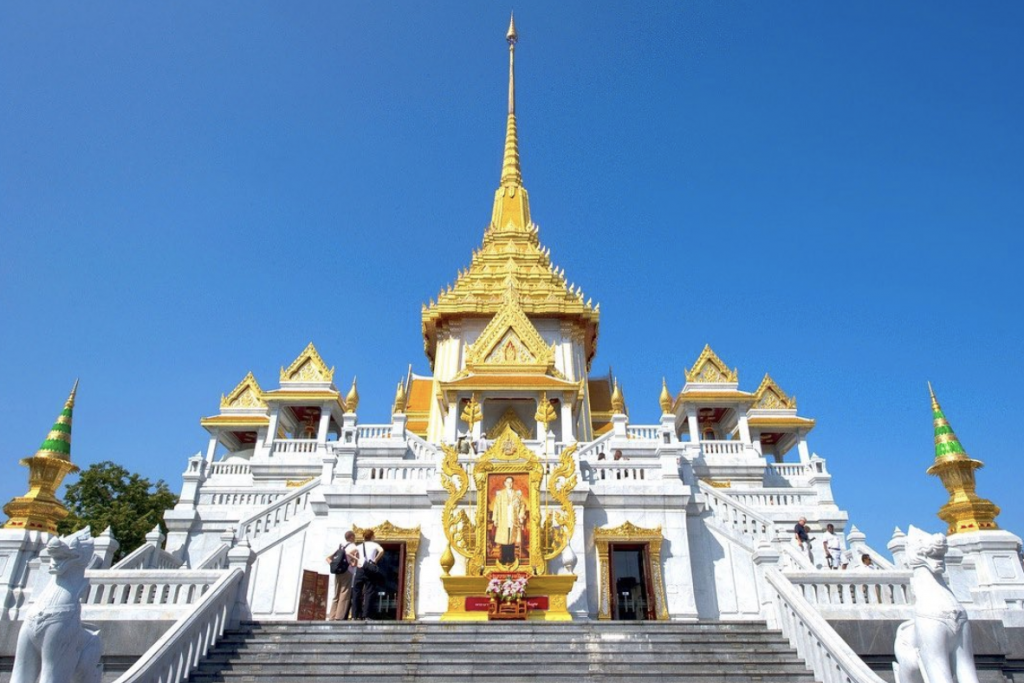 Wat Traimit in Bangkok has something few other temples can claim: a Guinness World Record! The recognition is for the world's largest golden Buddha statue, which sits on the fourth floor of the seated Phra Phuttha Maha Suwana Patimakon. This Buddha is believed to date back to the Sukhothai period from the 1230s to the 1430s. This isn't the Buddha's original resting place, as the statue has been moved quite a few times over its long history. The figure endured damage through the years, but it wasn't until 1954 when the statue was restored to its original beauty. Visit the site to see it in all its glory.
Wat Rong Khun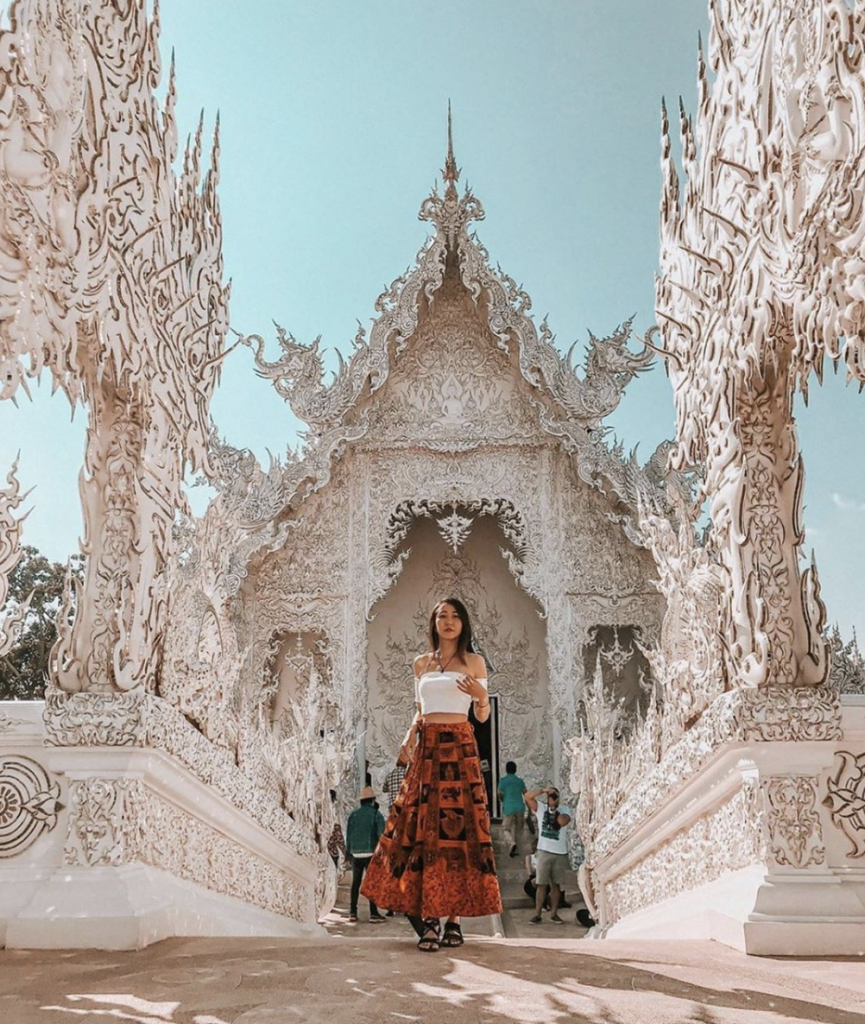 One of about 33,000 Buddhist temples in Thailand, Wat Rong Khun, known as the White Temple, began in 1997 and was completed in 2008. The temple is all white to reflect the purity of the Buddha. Doubling as an art exhibit, murals inside the building feature traditional Buddhist imagery intertwined with western pop culture references such as Mickey Mouse and Superman—quite the sight to see. While the 2014 earthquake caused severe damage, Wat Rong Khun was later repaired and deemed safe.
Khon Dance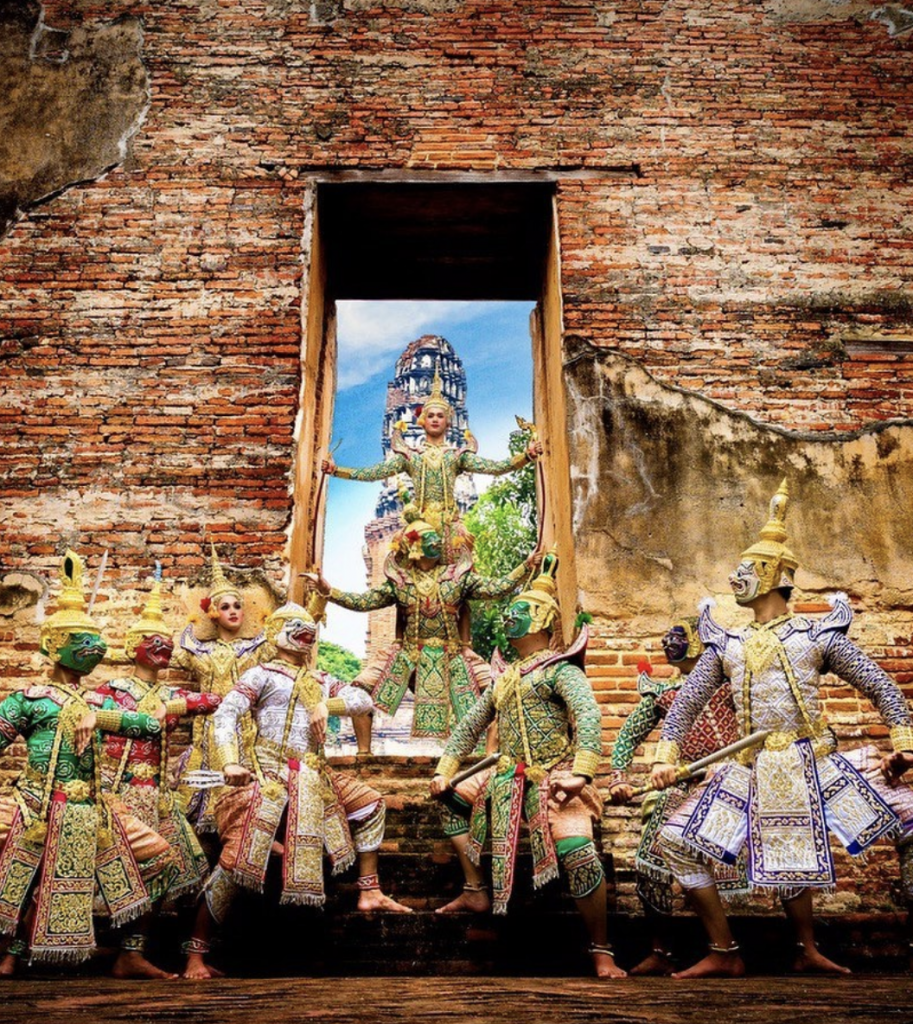 Take in a performance of Khon while visiting Thailand to experience a deeply-rooted and cultural art form. As one of Thailand's most influential performing arts, The Department of Cultural Promotion under the Ministry of Culture declared "Khon, masked dance drama in Thailand" as the National Intangible Cultural Heritage in 2009. The style of dance dates back to the Ayutthaya period (1350-1767) and was originally performed at the royal court. Originally men played all the roles, using the masks to transform into different characters. Khon has been passed down through generations, combining different fields of the arts, literature, rituals, and crafts.
Khao Soi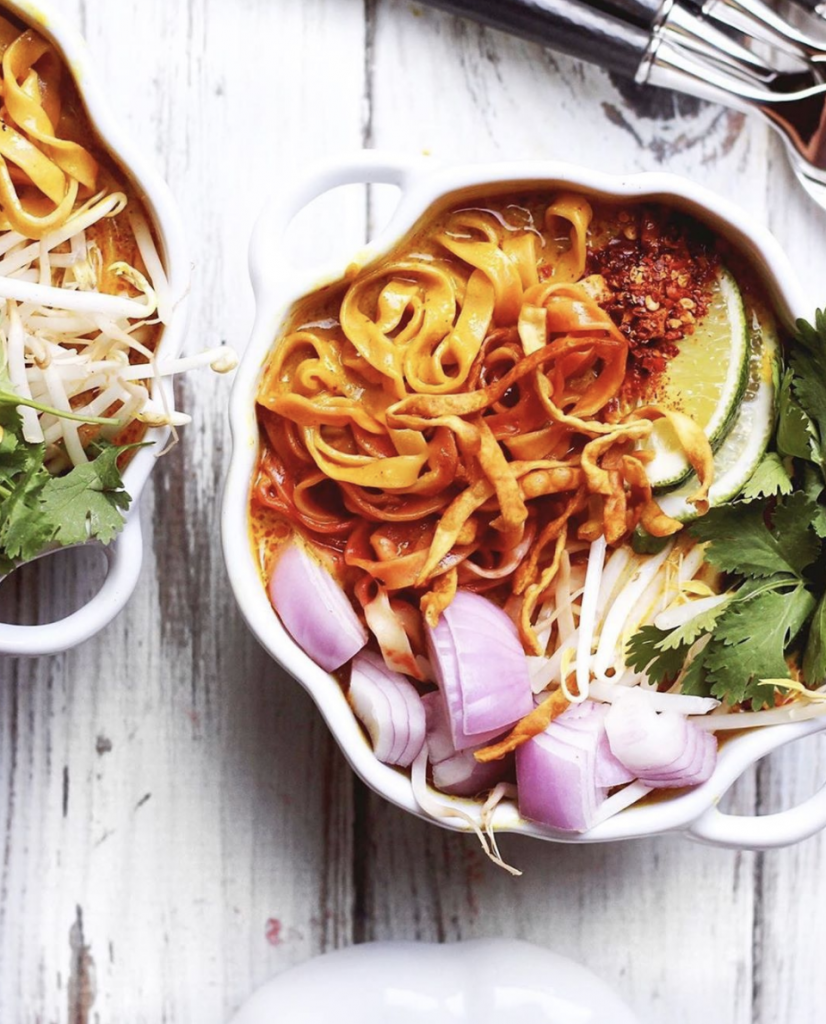 Khao Soi is a noodle-based dish that is traditional to the area of Chiang Mai in Thailand. The origins of the recipe date back to the 15th and 16th centuries, and it is believed to have evolved from Chinese Muslim traders. Only found in the north, it is made of red curry Khao Soi paste, turmeric powder, and curry powder with varied meats used. The Kao Soi ranges from mild to spicy flavors, and the best part is that this dish is everywhere in Chiang Mai. It is delicious and ready to be eaten.
After you've filled up on Khao Soi, journey over to Vietnam for more wonders while in Southeast Asia.
Vietnam
Colonized by France until 1954, Vietnam touts a distinctive mix of eastern and western sites throughout the country. Home to a great number of Buddhist temples, such as Vinh Trang, it also has a Notre Dame of its own in Ho Chi Minh City. The expansive coastline of the nation also provides quite a distinctive appeal to visitors.
Vinh Trang Temple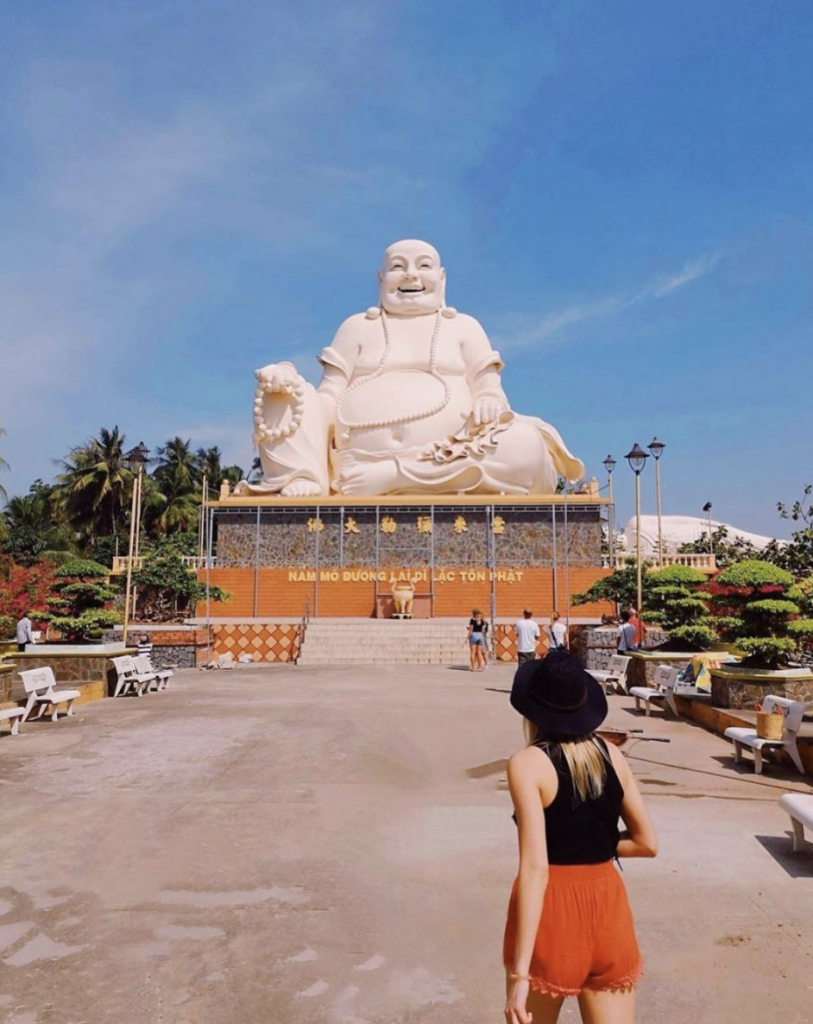 Found just 1.5 hours south of Ho Chi Minh City, the Vinh Trang Temple is a relatively new Buddhist temple, built-in 1850. The temple was later damaged a decade later, and then the temple fell into disuse. Then, in 1890, it was renovated only for a tropical storm to hurt it. Beginning in 1907, the temple underwent a year-long renovation of what it looks like today. Vinh Trang Temple features three gigantic Buddha statues, one standing, one laughing, and one reclining. Each represents different aspects of life and fulfillment. On display are 18 arhats, Buddhist followers who have attained nirvana, which was carved from a jackfruit tree in 1907, as well as a bronze bell cast in 1854. Due to its location, visitors typically come while taking a trip to the Mekong Delta, an expansive maze of rivers and floating markets.

Phu Quoc Island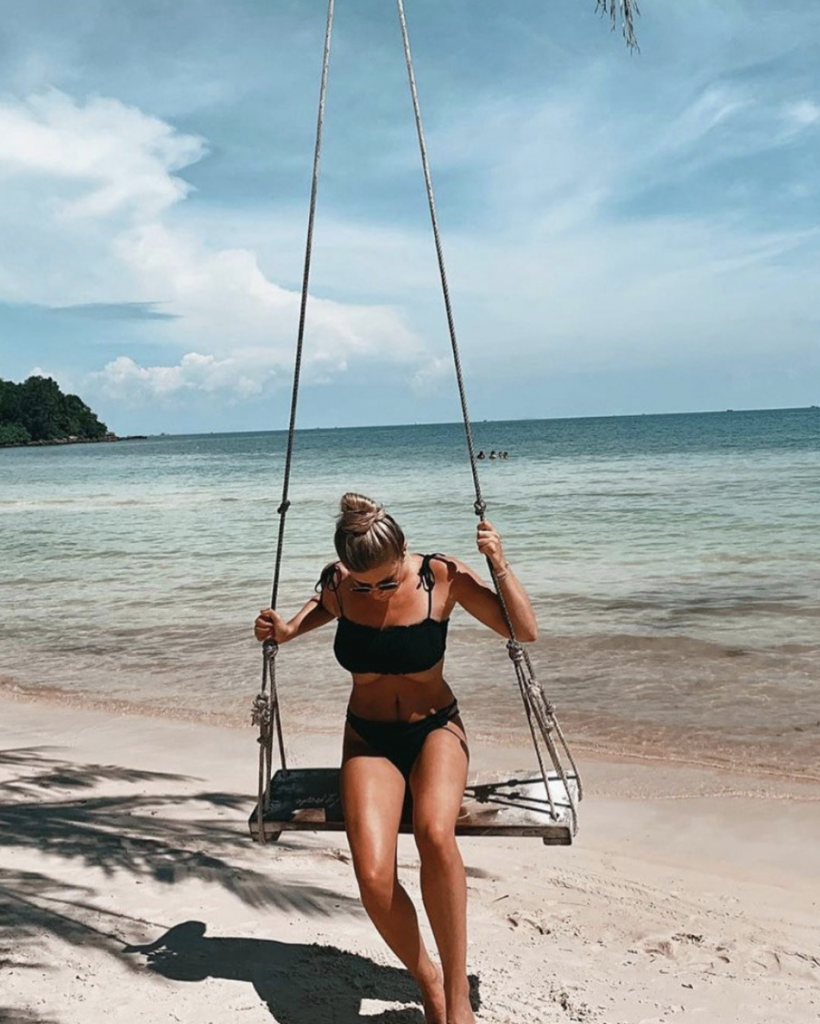 Phu Quoc Island is the perfect escape for a few days after exploring Vietnam. Located at the tip of the country near neighboring Cambodia, the island is accessible by ferry from the mainland at Ha Tien. Try snorkeling or swimming, followed by a taste of delicious Vietnamese street food. Then relax by the beach and soak in the warm, Southeast Asian sun.
Bich Dong Pagoda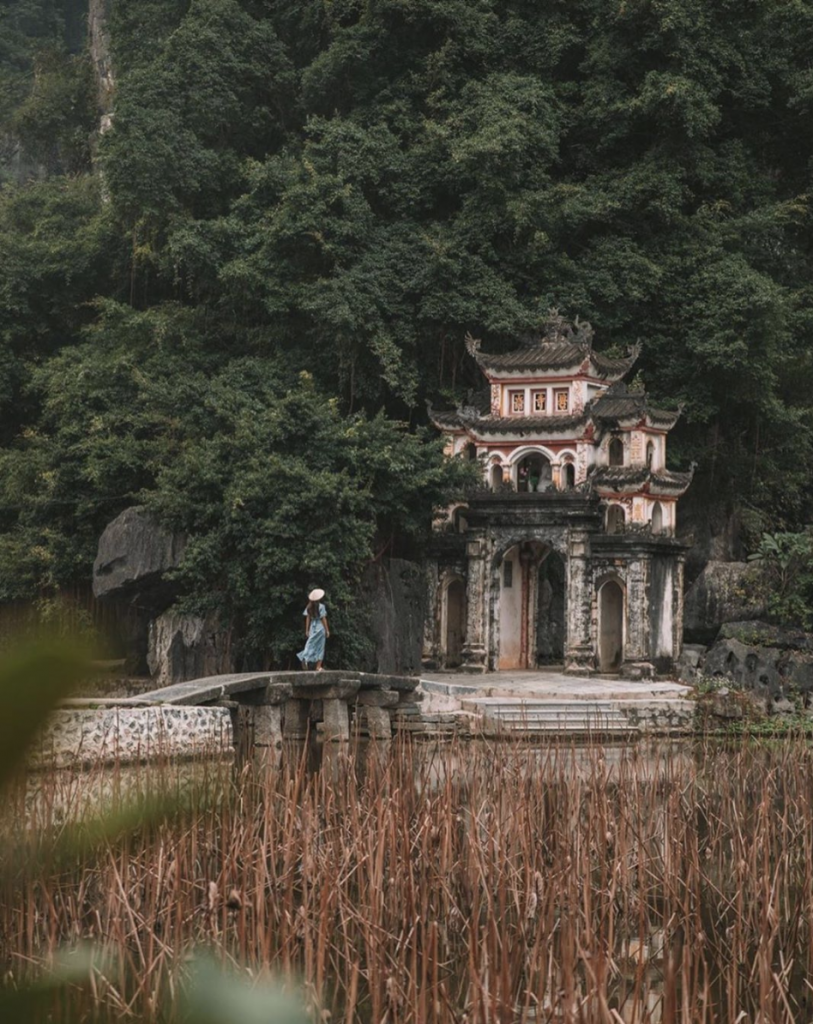 The Bich Dong Pagoda in Tam Coc, Vietnam, is made up of three cave temples. Two monks built it at the beginning of the 18th century. The Lower Pagoda sits at the base, the Middle Pagoda is about 100 steps up from it, and the Upper Pagoda is a quite short but steep way up from there. From each pagoda, visitors can expect to take in magnificent views of the Vietnamese countryside.
Notre Dame Cathedral of Saigon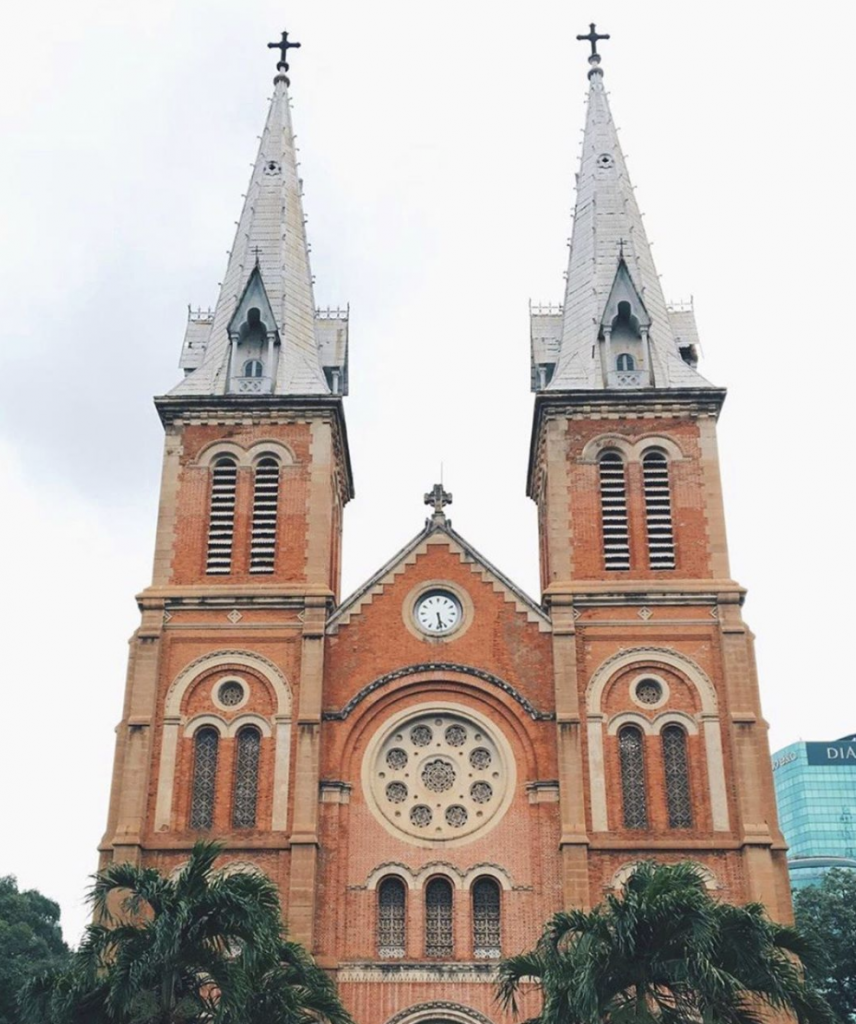 France took control of Saigon in 1859, remaining until the invaders were pushed out in 1954. This almost century of influence can be seen throughout the city, with the most prominent example being the Notre Dame Cathedral of Saigon. It was built in the 1880s by French colonialists and remained a prominent attraction to this day. Two bell towers were added in 1895, bringing the cathedral's height to 198 feet tall. In 2005, witnesses claimed that the Virgin Mary statue outside of the cathedral shed a single tear down her right cheek. The stain of it lasted a week, drawing visitors from across the country to see it for themselves.
Thailand and Vietnam are impressive expressions of the diverse heritage of Southeast Asia, as well as the varied ways of life. New creations build on old traditions as the countries continue to expand their individual cultures.