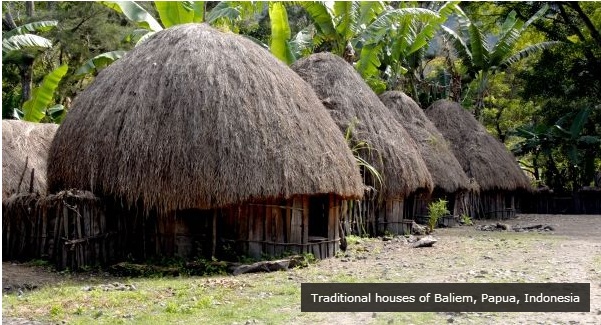 The state of the environment – and our impact upon it – is a thorny issue. While responsible tourism and sustainable development have been prevalent concepts for decades, concerns about our impact on the world have mushroomed recently.
While one could argue that the very idea of tourism (of any kind) is antithetical to ecological conservation, that's obviously not going to stop people from travelling anytime soon. However, there are now ethical considerations to factor in before you start stomping your globetrotting carbon footprints around the globe with wild abandon.
Southeast Asia has generally not been noted for eco-tourism initiatives, and the region as a whole has some significant room for improvement within this area.Yet, while to some "greenwashed" organizations "eco-tourism" amounts to little more than another marketing buzzword, there are still plenty of honest grafters out there, doing their bits to promote responsible tourism, with their hearts and minds in the right places. Here's a selection of well-regarded operators.
THE PHILIPPINES
Numerous agencies have been toiling to develop eco-tourism in the Philippines since the early nineties. The Department of Tourism recommends The El Nido, Lagen and Miniloc Island Resorts, Club Noah Isabelle and the organic honey-drenched delights of the Bohol Bee Farm. These hotels all carry out environmentally friendly practices, from community-based coastal clean ups, prohibiting of gathering of shells and coral, to promoting eco-safe cleansers in their rooms.
Another example is Olango Island, one of the seven best-known flyways in the world, meaning it is home to annual swarms of migratory birds from February thru April. It also hosts The Olango Island Wildlife Sanctuary, a 920-hectare wetland area, well-known for its faunal and floral biodiversity.
For further details, see: www.ecotourismphilippines.com
http://www.clubnoah.info/index2.html
CAMBODIA
"There are [some] nice communities that are really involved with eco-tourism initiatives," according to Sam Sopheap, General Manager of Khiri Travel. He mentions the Community-Based Eco-Tourism (CBET) destinations of Vireakchey National Park in Ratanakiri; Koh Pdao homestay in Kratie, and Chi Phat, located in the southern Cardamom Mountains in Koh Kong province.
The latter, is working with the conservation NGO,Wildlife Alliance, as part of a five-year development program. Of the 520 families living in the commune (comprised of four villages), over 130 families have become CBET members, serving as guides, cooks or as guesthouse and homestay operators. All local participants receive a six-month training program facilitated by NGO Live and Learn, before overseeing pursuits like mountain biking, jungle treks and rides in traditional rowboats. Accommodation is usually in a wooden house, with clean towels and a mosquito net provided.
http://www.ccben.org/Destination.html
INDONESIA
Indonesia offers bounteous exotic rainforest delights, from rare glimpses of wild orangutans to close encounters with Sumatran elephants and sinister Komodo dragons. If you fancy experiencing any of these (and who wouldn't?), Sustainable Travel International (STI), a non-profit, responsible tourism agency, recommends Ecolodges Indonesia – local pioneers in the pursuit of international sustainable tourism certification. The company offers four eco-conscious lodges that emphasize community-rooted wildlife conservation located in Bali, Borneo (Kalimantan), Flores (Komodo) and Sumatra – plus a small accommodation near Bogor Botanical Gardens (Java). They arrange tours of two or more of their residences – and will apparently even organize a game of jungle cricket for guests to play.
http://www.sustainabletravelinternational.org/
NOTE
A common misconception is that "eco" refers to nature-based tourism. It's more complex than that. In Ecotourism and Sustainable Development (2nd Ed): Who Owns Paradise? author and co-founder of the Centre for Responsible Travel, Martha Honey, Ph.D argued that eco-tourism is both ecologically and socially conscious. According to the International Ecotourism Society (TIES) in 1990, it is, "Responsible travel to natural areas that conserves the environment and improves the well-being of local people."
No stranger to creating or updating travel guides, British writer Joel Quenby has been exploring and writing about Southeast Asia for almost a decade.
To learn more about responsible tourism in the Mekong Region, please visit Responsible Tourism Guide to the Mekong.