Thailand's well-deserved reputation as a world class tourism destination with a highly varied product assortment (nature/culture/beach/adventure/entertainment) geared to all walks of life, is corroborated when you take a closer look at the wealth of soft adventure opportunities on offer, countrywide.
Whether it's snorkelling, surfing or scuba diving you are interested in; jungle trekking or bungee jumping; caving or yachting, it's all available, easily accessible and mostly affordable. Many websites promote Thailand's adventure products, not in the least the official site of Thailand's Tourism Authority (TAT), with updated information on all natural and cultural adventures to be undertaken (www.tourismthailand.org), a highly recommended source for any tourist.
With Thailand's reputation as a top-notch tourism destination above all resting on its unprecedented 'sun, sand, sea' related image, most adventurous activities associated therewith don't need an introduction. The aim of this article, therefore is to feature a few of the less familiar top adventures, notably 'Hot Air Ballooning'; 'Rock Climbing' and 'Tree Tops Rope Adventures'. As an added bonus, these are within easy reach of the tourism hotspots Chiang Mai, Phuket and Pattaya.
For many who will participate in these adventures as first timer, it will likely be a 'once in a lifetime experience'. Be careful though, one can quickly become addicted to them, which of course is part of the attraction.
HOT AIR BALLOONING
Thailand proffers a spectacular countryside, which appreciation can be enhanced by taken it in from the viewpoint of a hot air balloon. The first balloon took to the sky over 230 years ago, manned by two French brothers (Montgolfier) and their two passengers, thereby fulfilling one of mankind's oldest dreams. The flight lasted 25 minutes, rose to 900 meters and came down 10 km from its starting point.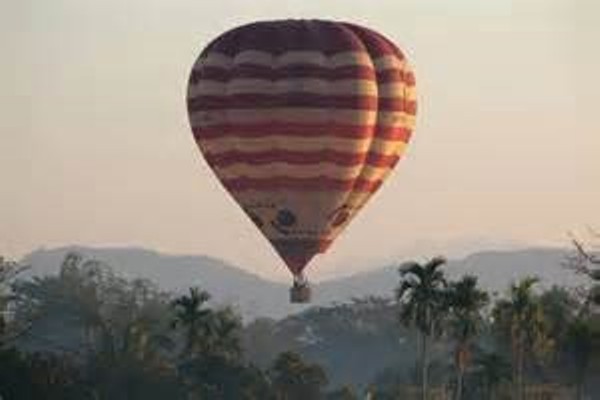 Yet, hot air ballooning for tourism purposes is only gradually coming off the ground. While we are routinely boarding planes, enjoying peace and tranquillity while floating above beautiful landscape at heights typically between 150 to 600m foremost has been the privilege of the happy few, so far. But nowadays, it's a relatively affordable adventure no longer attached to Wildlife Safari's in Africa only, as it used to be.
Especially the north of Thailand, around Chiang Mai, containing the country's most beautiful areas, including 4 National Parks, lends itself for it. No one lightly forgets his first, literally breath-taking hot air balloon experience; the panoramic view provides a lasting memory, while a finishing off champagne breakfast adding greatly to the once in a lifetime sensation.
But, even if a hot air balloon ride is out of your reach, don't worry you are in the right location since Chiang Mai holds an annual Hot Air Balloon Festival (November/December) in which country teams from various nations are taking part. It's a mighty vista to see the balloons depart, especially at night.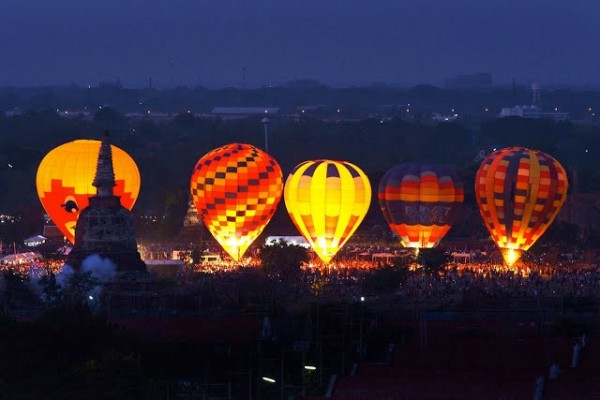 ROCK CLIMBING
Now, wait a minute, rock climbing? Isn't that for the experienced adventurist, not for tourists on a leisure holiday? Wrong; though I must admit it might look intimidating for the uninitiated. But you would be surprised to find a lot of beginners enjoying the principles of rock climbing in for example the vicinity of Phuket, on the mesmerizing Phi Phi islands. Indeed, the very islands immortalized by "The Beach", a movie with cult status amongst backpackers. These islands are also the birthplace of rock climbing in Thailand, with the first climbers arriving there in the 1980s to open new routes.
The islands have lots of great easy routes, making it ideal for beginners, especially for the young at heart who want to combine the climbing adventure with partying the night away. For those preferring a bit more quiet environment, the eastern beaches of Phi Phi (e.g. Lana and Phak Nam), and Railay Beach and surroundings nearby Krabi are good and economical places to learn how to climb.
Rock climbing in this part of southern Thailand offers routes of world class quality for both beginners and seasoned climbers. Climbers of all abilities will have an unbelievable time. It's also possible to climb on islands scattered throughout Phang Nga bay, many of which hardly to find in any guide book.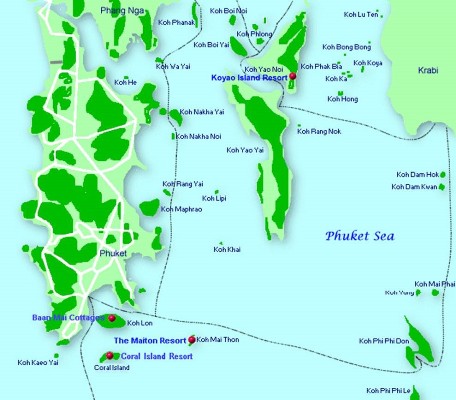 There may be no more spectacular place in the world for rock climbing than the towering rocks of Phang Nga Cape, halfway between Ao Nang Beach and Krabi in the south of Thailand, with hundreds of established routes ranging from beachside walls ideal for learning to mindboggling spires that just stick out straight from the sea. Within the area some 150 routes of varying degrees of difficulty have been identified on peaks; in the whole of Thailand, in all there are more than 1,000 routes identified. There's even a climbing gym in Bangkok that provides instruction on the wall before taking students out to try their skills in the great outdoors, for instance around Krabi, where you can join half-day to multi-day rock climbing courses, mostly right off the beach!
It hardly could be more intriguing or made easier, isn't it? So, where are you waiting for? Up to Bangkok for some lessons and then to Krabi for practice; in combination with Phi Phi for the party and Phuket for some rounding off relaxation, a great recipe an unforgettable holiday. Just what the doctor prescribed!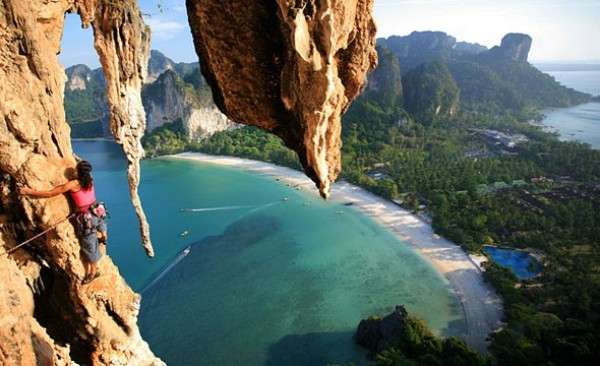 TREE TOP ADVENTURES
Thailand's tropical rainforests provide another unique setting for adventure activities while enjoying pristine natural environments. In particular, soft adventures such as adventure courses, ropes courses, zip lines, canopy walks, and other activities using trees and cliffs, are becoming major attractions for eco-tourism.
This kind of exciting activity can be undertaken in any of the four "Tree Top Adventure Parks" outlets, respectively in Kanchanaburi, Koh Chang, Krabi and Pattaya. The latter Park, just 20 minutes away from world renowned Pattaya city, opened in 2009, introducing Thailand's first and only night trip Adventure Park. It is a unique forest oasis tailored to adventure, offering a natural setting for everyone to travel from one platform to another, from tree to tree, while balancing themselves through an assortment of games such as rope bridges, Tarzan swings, flying skateboards, and giant zip lines.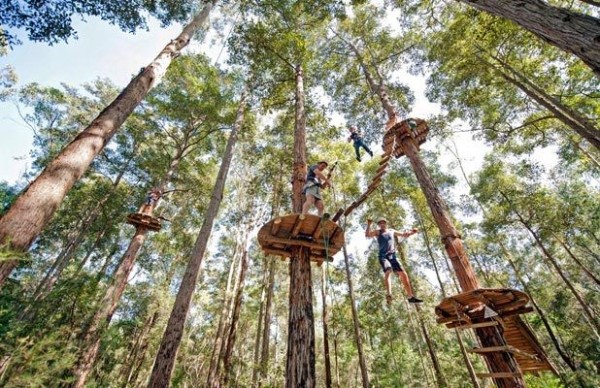 Personal safety equipment is used in combination with the platforms to provide harmless, controlled environments. A mandatory safety demonstration is provided for participants to pass before proceeding to the actual adventure course.
With the safety and natural concept in hand, fun adventure courses are no longer limited to perceived extreme enthusiasts. Everyone can now enjoy Thailand's natural environments while at the same time respecting and protecting it.

"THAILAND, NEVER CEASING TO AMAZE YOU"