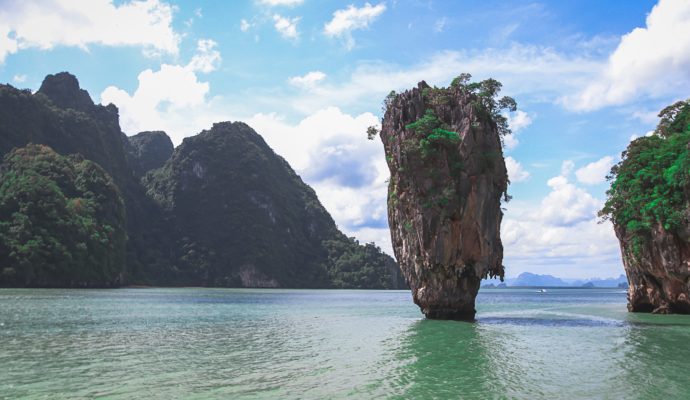 Ko Tapu
Phang Nga Bay, Thailand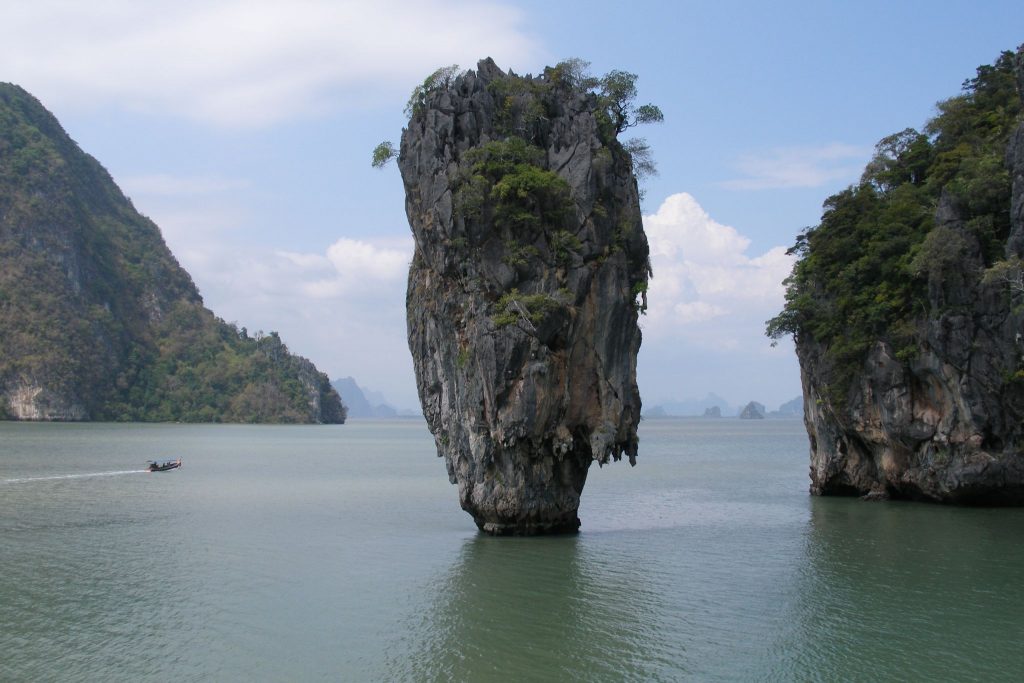 Tourists visit Thailand's Phang Nga Bay for the beaches, the kayaking… and the chance to see a sight made famous in the James Bond movies. The Man with the Golden Gun, released in 1974, introduced Phang Nga Bay to a wider audience, particularly the gravity-defying pillar known as Ko Tapu.
Ko Tapu—together with the Khao Ping Ngan outcrop used in the movie as the antagonist's hideaway—are often visited together, with the tours leaning heavily on the James Bond mythology to hype the experience.
There's far more to Phang Nga than 007 one-liners, though. Conscientious visitors can go solo around the bay on a kayak, exploring Phang Nga's island grottoes, mangrove thickets, and secluded beaches while passing by starkly beautiful karst formations.