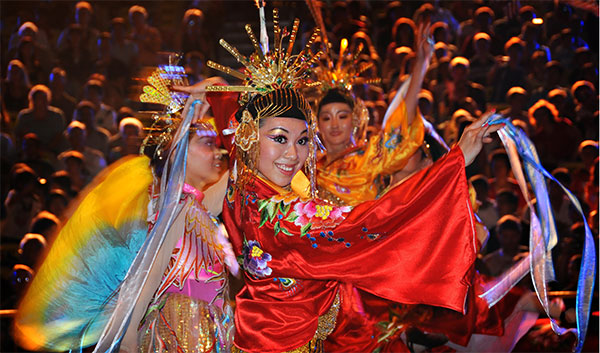 ASEAN's diversity presents hundreds of traditional dances with interesting histories, and it's almost impossible not to jump in, especially on village visits or at festivals, where tourists are almost dragged onto the dance floor. The locals, no matter where you travel, are happy to teach you the rudiments of their dances and explain the stories behind them. A few countries offer organised dance classes for short or long-term visitors, but all offer performances that are guaranteed to leave a memory of a lifetime.
Brunei Darussalam: Traditional Bruneian dance is making a revival after sitting idle for decades, thanks to a handful of teachers who aren't necessarily fine arts instructors. Several secondary schools are now using co-curricular activities to increase awareness of the importance of preserving Bruneian dance. Teachers say these dancing sessions are growing in popularity for a range of reasons: dancing tells a story, stresses teamwork, which can benefit students in their daily lives, requires discipline, teaches gracefulness, and allows students to mingle. They learn basic techniques and continue polishing the articulate techniques and choreography in the name of preserving traditional culture. For expats and tourists, Pusat Belia Youth Centre organises free traditional Brunei dance classes. Sources: Brunei Shines; The Brunei Times.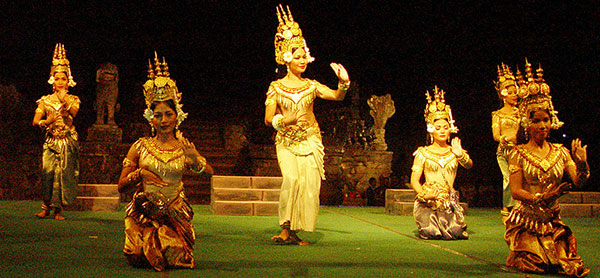 Cambodia: Cambodia's traditional Apsara dance dates back more than 1,000 years, and has its roots in animism with Hindu forms introduced during the time of Indian influence beginning in the 1st century. However, between the12th and the 15th centuries, the Apsara dance took on a more Khmer identity by adding movements and meaning during the reigns of Jayavarman II, Jayavarman VII, and the early Angkor era. Siam sacked Angkor in the 15th century and took the only dance troupe, though the Aspara dance techniques remained in stone bas-reliefs of Angkor temples. Today, Apsara Pich dance studio holds short courses to teach this graceful art to tourists. Sources: Tourism Cambodia; Apsara Pich.
Indonesia: Due to its size and varying influences, Indonesia is home to dozens of traditional dances, though a few are more well-known than others. Traditional Indonesian dance reflects the people's rich diversity. Though most tours take visitors to witness the magnificent choreography, some of the better ones can also arrange classes for you. Either way, Indonesian dances are a must-see. Bali's three most famous dances – the Sanghyang (Trance), Kecak (Monkey Dance) and the Fire Dance – each tell stories of bringing peace to the villages. In Java, tourists can take seminars in the Topeng mask dance, during which they learn to make masks, play the music, and practice dance movements. Other dances include Pendet performed by young girls to purify a temple, the warrior Baris dance of Bali, and the hula-like Javanese Jaipong dance. Sources: Wikipedia, Go Voyagin; Viator.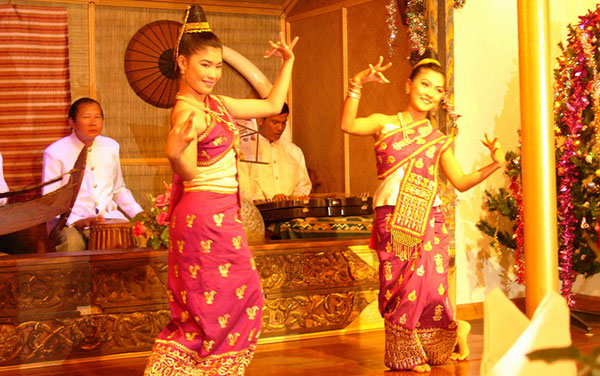 Lao PDR: Anyone visiting an ethnic village, attending a festival or celebration, or spending the evening at a rural provincial nightspot in Laos will find themselves learning the rudiments of some form of local dance. Those on an overnight homestay or at an event will be lured into trying the national dance, Fon, which generally ends in laughter for all. Dance halls in provincial centres feature a form of partner-less line dancing, sometimes called "Butsalop", and locals aren't shy about dragging foreigners onto the floor. Another social dance, Lam Vong, finds a circle of men surrounded by a perimeter of women moving in circles. Other popular dances include the southern lam Tang Vai and Lam Saravan, Lam Lao folk music, and different ethnic groups have their distinct dances based on their beliefs and legends. Source: Wikipedia.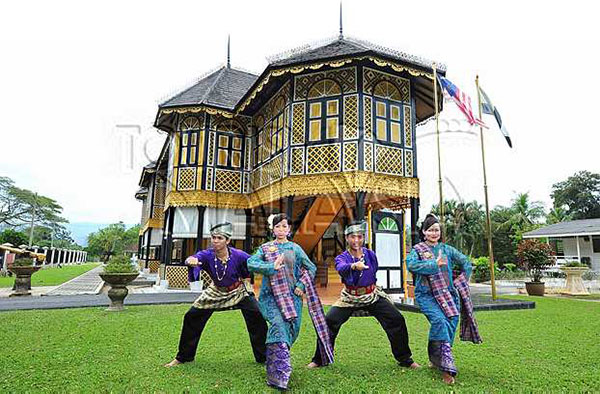 Malaysia: Malaysia's multi-cultural and multi-racial heritage is prominently exhibited in its diverse music and dance forms. Dances of the indigenous Malay, Orang Asli, and different ethnic peoples of Sabah and Sarawak are exotic and enchanting. As the Chinese, Indians, and Portuguese settled in Malaysia, the traditional dances of their homelands became a part of Malaysia's culture and heritage. "As Siraj" lists some 15 traditional Malay dances including the northern Malay Mak Yong to entertain royalty, Jahor's Kuda Kepang dance, and the country's most popular traditional dance, Joget. Tourists may also see performances of the Islamic-influenced Zapin, the famed Chinese lion and dragon dances, and the Ngajat Warrior Dance in Sabah and Sarawak. Classes for the Portuguese style Melaka Farapeira are available. Source: As Siraj.
Myanmar: As of 2010, Myanmar considers traditional dance and folk dancing as its most prevalent performing art backed with music called "pwe", and is easily seen at the country's many pagoda festivals and other celebrations. Archaeologists discovered evidence of Myanmar traditional dance in Srikshetra antiques dating to around the 13th century, with the Apyodaw (maids honor dance), considered the oldest, followed by dances based around harvests and planting seasons. There are several basic moves and postures an aspiring dancer needs to learn: chin up, chest out, bottoms up, knees bent, and a constant smile. Myanmar dance requires the movement of every body part from the shoulders to the fingers, and from the waist to the feet. As for variety, "Myanmars" lists almost 40 distinct dances. Source: Myanmars
Philippines: Just like many ASEAN nations, Philippine dance has been heavily influenced by other cultures. In this case, it was Spanish Catholics, but Philippine dance still retains local roots, as do the more indigenous dances. This can easily be seen in the dances based on Maria Clara, a fictional heroine cherished by Philippine women. In one Maria Clara feature, Alcamfor, the women entice men with scented handkerchiefs. Rural areas have their own dance types, depending on the region and ethnic group. For example, in Luzon, tourists can see the Idaw depicting a hunting ritual performed before a war, and the Banga displaying Igorot women fetching river water. Mindanao's Singkil recounts an epic legend of the Maranao people, while in Binan, the Laguna is a war dance demonstrating a fight between the Moros and Christians. Source: Philippines Cultural Folk Dances.
Singapore: Singapore may be a young nation but it has a rich multi-cultural dance heritage that stems from the diverse ethnic and racial groups that make up the population. Traditional dances of Singapore usually refer to popular forms of Chinese, Malay and Indian dances with roots originating from their fore-father's homelands. With roots in Indonesia and Malaysia, dominant traditional Malay dances include the mesmerizing Joget, Asli and Zapin. Besides the revered and popular Indian traditional Bharatanatyam, Bhangra (a song-music-dance tradition from Punjabi) is also fast gaining popularity in Singapore. Tourists can also enjoy traditional Chinese dances which are usually a fusion of various elements from ethnic Chinese folk dances, ballet, modern dance and Chinese martial arts in Singapore. Budding dancers may seek out various dance associations and studios located around Singapore to learn some moves before moving on to their next destination. Last by not least, the extremely popular annual Chingay Parade and the Singapore Arts Festival will also showcase a stunning array of vibrant traditional dances along with contemporary dances, so don't miss them! Source: Dansing.org; Your Singapore.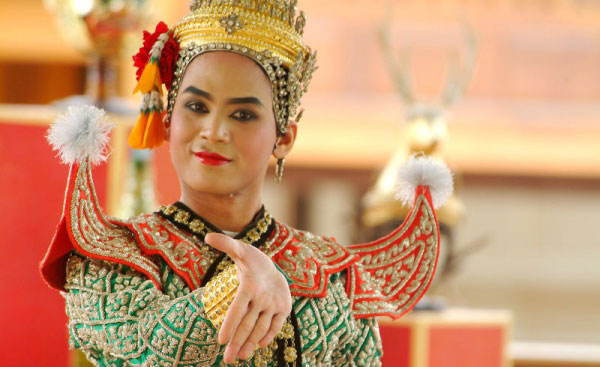 Thailand: Thailand has some half a dozen Thai dance schools catering to tourists and long-stay residents. Bangkok's Thai Dance Academy prides itself on fine tuning artistic movements and elegant performances, focussing on the traditional, technical Khon dance, while the capital's Ban Ram Thai Thai Dancing School offers traditional Thai dancing courses for individuals or groups of children and adults. In Bangkok's Nonthaburi suburb, Ban Suan Nattasilp-Dontri Thai presents a learner-based style of teaching Thai culture and traditional dance, while nearby B.B Academy targets children to develop their skills. In Chiang Mai, Ban Rak-Thai Institute offers courses adjusted for foreigners who are interested in Thai traditional northern style dance, while the Thai Dance Institute offers a unique 200-hour course that qualifies graduates to teach Thai dance overseas. Source: Tourism Authority of Thailand.
Viet Nam: Traditional dance forms an integral part of the culture and history of Viet Nam, and are performed throughout the country, Though regional variations reflect the customs and culture of each area, they share common cultural threads. The dances reflect a spectrum of Vietnamese life, including seasonal festivals and celebrations, history, myths, customs, and daily activities. The movements are graceful, elegant, and smooth, and many of the motions depict nature such as flowing rivers, swaying trees, blooming flowers, and flying birds. Others portray daily activities, such as harvesting, boat rowing, or washing silk. Among the most popular dances are the conical hat dance, the fan dance, the royal lotus dance, the ancient drum dance, and the tray dance for making offerings, Currently, dance classes are limited to Vietnamese. Source: Homeland Dance.