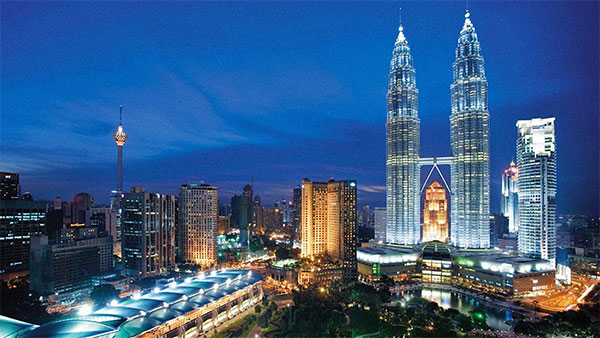 Southeast Asia's urban centres offer many photographic opportunities for anyone armed with a camera. From religious icons to historic landmarks, modern architectures to urban parks and gardens, from the myriad local cuisine to smiling faces, from the past to the present, ASEAN cities provides great holiday moments to be captured. Whether you're using your smart phone, tablet, or high-end camera, there's an angle to aim your lens for great memories and to share with friends.
The series of photos of Kuala Lumpur's Petronas Twin towers shows how a little innovation and imagination can create memorable images out of even the most often snapped tourist sight and with the most basic point 'n shoot camera:
1) C
ontext: The
iconic Petronas Twin Towers stand tall within the bigger and more colourful picture of KL's skyline.
All that is required for this sort of shot is
some distance and
a tripod (if taken at night).
Brunei Darussalam: Brunei's utterly distinctive capital Bandar Seri Begawan offers amazing photo ops, most of which centre on the 600-year-old monarchy and the Islamic faith. Searching for the perfect angle to capture Istana Nurul Iman, the Sultan's lavish hilltop home and the world's largest palace, presents a challenge, but even novices can walk away with a great shot of this symbol of Brunei's enduring royal family. Be sure to point your lens at the stunning Sultan Omar Ali Saifuddien Mosque, and contrast these ornate structures with Kampong Ayer water village's simplicity. Scope out the city's gold towers, sparkling fountains, and colourful mosaic tiles that give off a sense of peace the religion preaches. On the other hand, don't miss catching British colonial architecture, especially Bubungan Dua Belas, once the home of a British resident, but has since been transformed into a museum. Source: Brunei Tourism.
Cambodia: Though tourists visiting Cambodia tend to take their cameras to Angkor Wat, Phnom Penh presents plenty for a photographer. The 200-year-old Royal Palace and the many buildings on the compound will keep your camera finger busy as you snap away at the Throne Room, the Chan Chhaya Pavilion, the king's residence in the Khemarin, and the Napoleon Pavilion's Silver Pagoda with its emerald Buddha and gem-decorated golden Buddha. Another photogenic religious site, Wat Phnom built in 1373, is worth a few shots, as are its four Buddha statues. Independence Monument is worthy of some megabytes, as is Tuol Tom Poong, popularly known as the Russian Market, and its crowds looking over the myriad of goods. For more sombre shots, visit the notorious Security Prison 21, and its torture chambers, before pointing your lens at the sobering sites at the Cheung Ek Killing Fields. Source: Cambodia's Ministry of Tourism.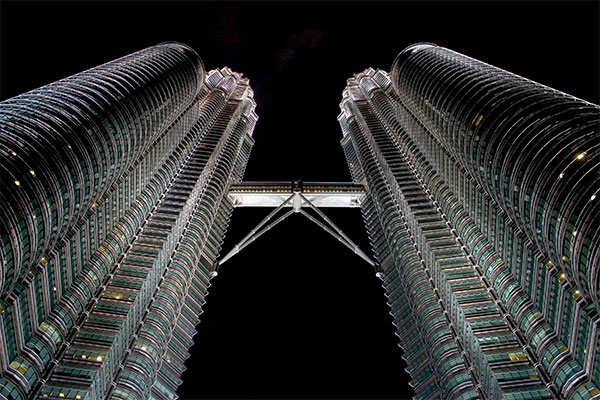 2) Angle: Get very close and find an interesting angle, or get even closer to find texture or detail that other snappers may miss.
Indonesia: Jakarta presents a canvas for shutterbugs seeking Dutch colonial architecture, though Merdeka Square gives rise to the obelisk-shaped, 137-metre-tall National Monument topped by a 14.5-metre bronze flame coated with gold leaf, which pleads to be photographed. You can also take a lift to the top for panoramic shots of the Indonesian capital, and video the musical fountain surrounding its base. Merdeka Square also gives rise to 19th-century Dutch buildings such as the Merdeka Palace, once the home of Dutch Governor Generals, as well as the provincial parliament building. Nearby, pull out the camera for neoclassical Dutch colonial buildings, including buildings and a Protestant Church, surrounding Banteng Square. Across the road stands the massive Istiqlal Mosque, and close by on Pasar Baru Street, aim your lens at the old Concert Hall. Old Batavia delivers more Dutch photo targets, some dating to the 17th century. Source: Indonesia Ministry for Culture and Tourism.
Lao PDR: Luang Prabang, Laos' ancient capital and a UNESCO World Heritage city, will keep your camera out of its case, especially if you love ancient Buddhist temples. The 500-year-old Wat Xieng Thong presents one of Asia's most beautiful temples, and a picture of the gilded funeral carriage is a must. Climb Phousi Mountain to the 20-metre-tall Wat Chomsi stupa and a view of the entire town and Mekong River. Stop for a shot of Wat Sene and its two longboats used in the annual Boat Racing Festival. Wat Mai Sowannaphummaham's four-tier roof and bas relief walls depicting and the legend of Prince Vessantara will eat up your camera's memory, as will Wat Vi Sounnarath, Luang Prabang's oldest temple originally built in 1515. Cross the Mekong to hilltop Vat Chomphet and its dragon and bird ceiling designs, and don't forget the parade of saffron robed monks at dawn. Source: Luang Prabang Tourism Department.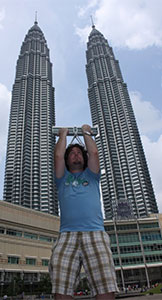 Malaysia:
Kuala Lumpur hits the bull's eye for urban Asian photography. The iconic 88-storey Petronas Twin Towers is a must-click, though the KL Tower's Islamic architecture and view from the top attracts lenses. Next door, you'll find plenty of local flora and fauna at the Bukit Nanas Forest to snap away at. The Little India Brickfields pulls in cameras to focus on this bustling community and its smorgasbord of houses of worship dating to the 19th century, as does the equally old Central Market, now a Heritage Site, while Jalan Tuanku Abdul Rahman maintains its pre-war store-fronts for great pics. One majestic mosque not to miss is the city's oldest, Masjid Jamek, now the national house of worship, and finish your photo tour at the iconic Sultan Abdul Samad building, once an office for British colonials.
Source: Tourism Malaysia.
3) Perspective: Playing with perspective can be fun. Use a small aperture (large f-stop number) to create plenty of depth-of-field so that you and/or your friend(s) in the foreground and the icon in the background are both in focus.
Myanmar:
Yangon won't disappoint those seeking great shots. The landmark 2,500-year-old Shwedagon Pagoda rises some 100 metres at the peak of Singuttara Hill, and a sunset visit presents the best photo opportunities as the gold spire glitters in the evening light. Maha Wizira Pagoda also offers a chance to snap another ancient spire, and pull the camera out at Karaweik Royal Lake's pagoda with a double bow depicting the mythological karaweik, a water bird from Indian history, For more active shots, head to the lively Bogyoke Market, which peddles everything from foods to handicrafts and antiques, and when you're done snapping shots, pick up a souvenir.
Source: Myanmar Tourism.
Philippines: Manila presents postcard possibilities of all types. Head to the 16th-century Euro-style medieval fort of Rajah Soliman in Intramuros, which also presents the UNESCO World Heritage Site San Agustin Church and Casa Manila, an 1800's home turned into a museum. Walk inside the walled city with your camera at the ready, and hunt down the classic Manila Hotel, built in 1012, and has welcomed guests from Gen. Douglas MacArthur to The Beatles. Click away in Chinatown, and its centuries-old shops, and for sunset lovers, your best shot is at Manila Bay down Roxas Boulevard and its many landmarks. At Rizal Park, also known as Luneta, you can catch kites chasing the skies, and keep your camera out for the National Museum's neo-Classical architecture. Source: The Philippines' Department of Tourism.
Singapore: Singapore will keep your camera clicking, with a line up of great photo opportunities that reads like a long shopping list: Cultural and national icons such as, the Merlion which tells of Singapore's history, the famed 19th-century Raffles Hotel and the Fullerton Hotel, which was once the General Post Office, as well as Haw Par Villa with over 1,000 statues and 150 dioramas dramatising Chinese legends and folklore;. , Religious monuments which provides glimpses into the country's past include Sri Veeramakaliamman Temple built in 1855, Thian Hock Kheng Temple erected in 1821 by seamen grateful for safe passage, and Sultan Mosque in the heart of Kampung Glam with its Indian-influenced design, and don't forget to snap St Andrew's Cathedral, declared a national monument, and which has stood on the same grounds since it was built, surrounded by modern skyscrapers and architectures of Marina Bay Sands and the new Supreme Court; amidst nature such as the Singapore Botanical Gardens and Gardens by the Bay. Source: Singapore Tourism Board.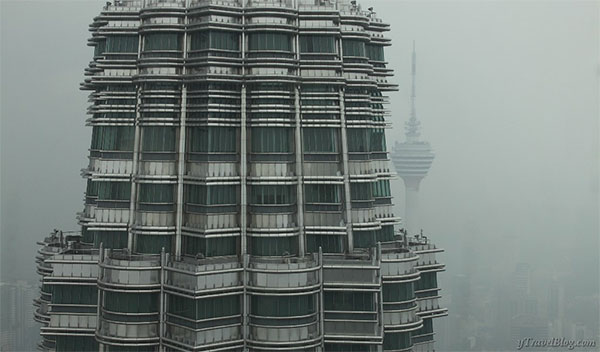 4) From within: Look out for interesting angles, textures,
views
from
or
people within the subject. Sometimes photographing tourists at a sight is just as fun as photographing the sight itself.
Thailand: You can capture loads of images in Bangkok, with its golden temples, a massive market, China Town maze and even an island. The Grand Palace is a photographer's dream. You can snap the sacred Emerald Buddha, and focus on the detailed mural wrapping the Outer Court's walls. While there, walk around historic Rattanakosin Island and its many 200-year-old structures The nearby Bangkok City Pillar, the capital's first structure (1782), beckons lenses, as does the Chao Phraya Riverside Wat Arun (Temple of Dawn) with its towering, sparkling pagoda you can climb. Board a river cruise along the Chao Phraya River, and some canals on the Thon Buri side to take in view of the architecture and traditional ways of life traces of this city once dubbed "Venice of the East". Snap away at the city's bustling China Town around Yaowarat Road, and be sure to hit the side streets, filled with surprises. The crammed Chatuchak Weekend Market offers photo ops of some 8,000 vendors selling everything imaginable, or take a riverboat ride to Koh Kret Island's ethnic Mon community to shoot clay artisans churning out elaborate pottery. Source: Tourism Authority of Thailand.
Viet Nam:
Hanoi presents a hotbed for shutterbugs. Throughout its 1,000-year history, Hanoi, dotted with 16 lakes, still preserves many ancient architectural works including the Old Quarter over 600 pagodas and temples all offering excellent angles for snapshots. Pull out your camera at Ba Dinh Square to frame Ho Chi Minh's Mausoleum, and then head to his nearby humble abode with its minimalist interior that begs to be photographed. Stop at the statue of King Ly Thai To (974 – 1028), who founded the city, for a memorable shot, and fill out your photo collection at the Temple of Literature, built in 1070 to honour of Confucius and loaded with snippets that will keep your camera out of its case. Finish your photo tour about 2 km away at peaceful Hoan Kiem Lake to catch the languid side of the capital. Source: Vietnam National Administration of Tourism.