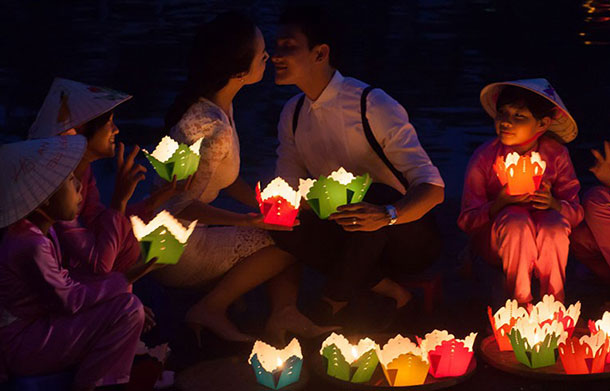 Known for its history as an ancient trading port and its well-preserved, centuries-old architecture, the lovely riverside town of Hoi An takes on an even more enchanting atmosphere during the Hoi An Lantern Festival. Held on the 14th day of every lunar month (the largest event is the first full moon of the lunar new year), the festival seems to lure Hoi An to step further back in time as lights are switched off and the old town gets softly lit by candlelight and colourful lanterns.
The festival is a time for the Vietnamese to honour their ancestors. They put up altars outside their homes and set off lanterns down the river. It's a popular time to visit the UNESCO World Heritage Site; most visitors head to the Cau An Hoi Bridge since it has the most panoramic views of the festivities, but it also gets the most crowded. Its banks on the An Hoi side also offer a good view and don't get as crazy. You can also take in the festival from the cafes lining the river near the Japanese Bridge on the Hoi An side.
If you want to join the Vietnamese to float your own lantern, it usually starts at around 5,000 to 10,000 VND. You can do it with the help of the lantern vendors who will lower it into the river using a long pole or you can take a sampan boat to escape the crowded riverside streets and release your lantern into the water. It's also a lovely way to see the town get all lit up as a maze of lanterns float down the river.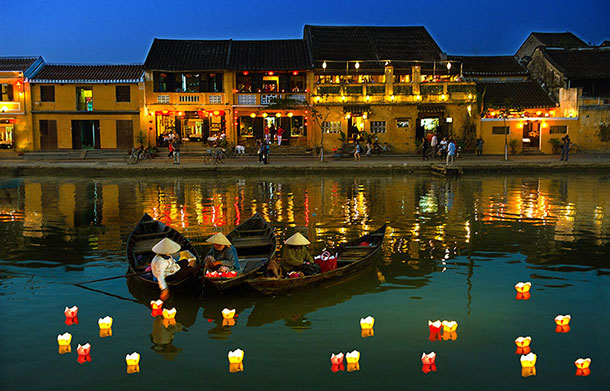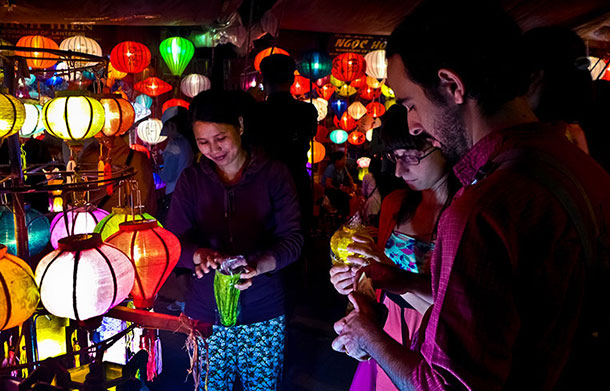 You Might Also Like…
For similar festivals that train a spotlight on the vibrant local culture, visit Indonesia's Bali Art Festival; Malaysia's Unesco World Heritage City Celebrations; the Philippines' Bamboo Festival; Thailand's Ubon Ratchathani Candle Festival; and Myanmar's Tazaungdaing Light Festival. For other festivals in the month of May, visit Laos' Boun Bang Fai and the related Yasothon Bun Bangfai Festival in Thailand; and Malaysia's Sabah Fest.