Welcome to Wellness in ASEAN, our blog series exploring the enchanting countries of southeast Asia in search of the ultimate self-care escape. With ten incredible destinations, there's much to enjoy in this part of the world. From breath-taking natural sights and soul-soothing activities, ASEAN presents an ideal destination to restore balance and well-being.
Join us as we start our wellness journey in the balmy climates of Brunei and Singapore, where both the weather and hospitality are warm and welcoming. Offering the perfect getaway from demanding daily lives, there's something to suit every taste in these two fascinating countries.
Brunei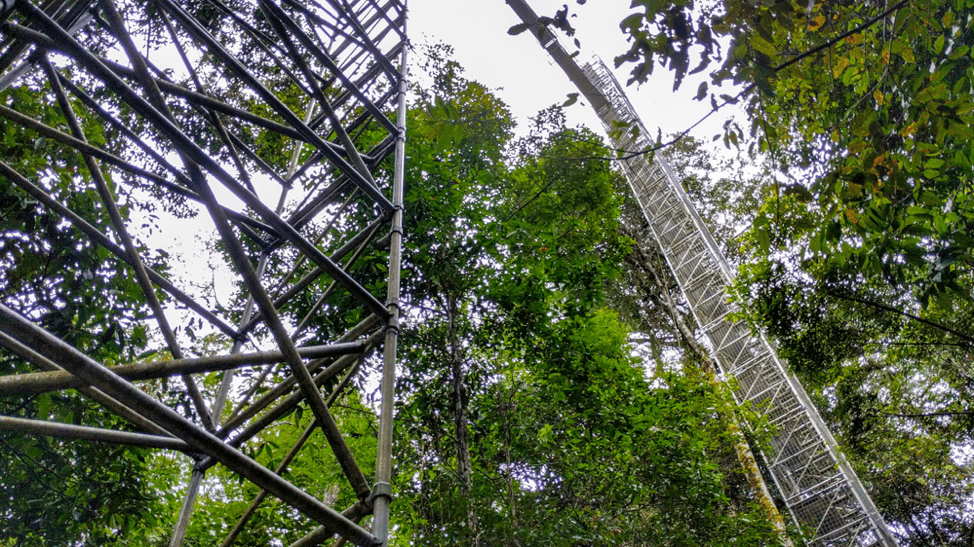 From gorgeous green rainforests to stunningly beautiful architecture, the small sultan-state of Brunei is one of the most charming regions in ASEAN. Rich with fusion cuisines, warm hospitality, and a wealth of natural beauty – Brunei delivers the perfect getaway for those seeking a non-touristy escape from the stresses of modern lives. From virgin rainforests to stunning architecture – it provides a fantastic environment to refresh your mind, body, and soul.
The Ulu Temburong National Park
Considered the "green jewel" of Brunei, the Ulu Temburong National Park is a shining example of Brunei's conservation efforts. With over 50,000 hectares of unspoiled rainforest featuring hundreds-of-years old trees, visitors have the rare opportunity to enjoy the wonders of the rainforest up close. Listen to the sonic sounds of nature with various insects, birds, and wildlife joining together in one heart-warming chorus, to awaken the mind and nourish the soul. Home to a diverse range of wildlife including proboscis monkeys, gibbons, and reptiles, Ulu Temburong National Park is a prime spot to experience the best of nature.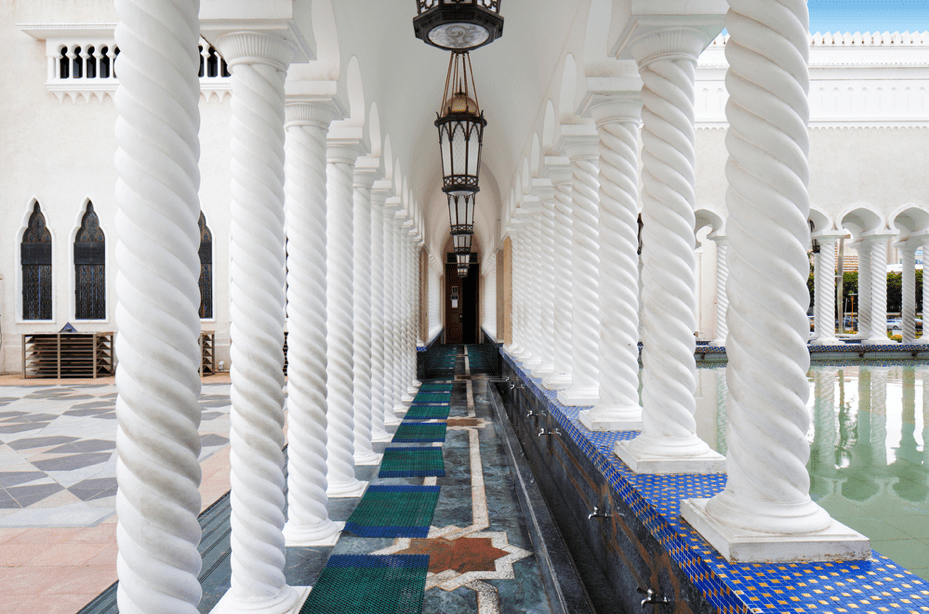 Omar Ali Saifuddien Mosque
Surrounded by an artificial lagoon that reflects this magnificent architectural wonder, the Omar Ali Saifuddien Mosque appears to float on water and is considered one of Brunei's most important landmarks. The opulent dome-topped construction reflects the warm sunshine rays, presenting a glittering-gold sight to behold. The mosque also proves to be a visual treat at night where it lights up to reveal a wealth of stunning details embedded within its unique structural-design.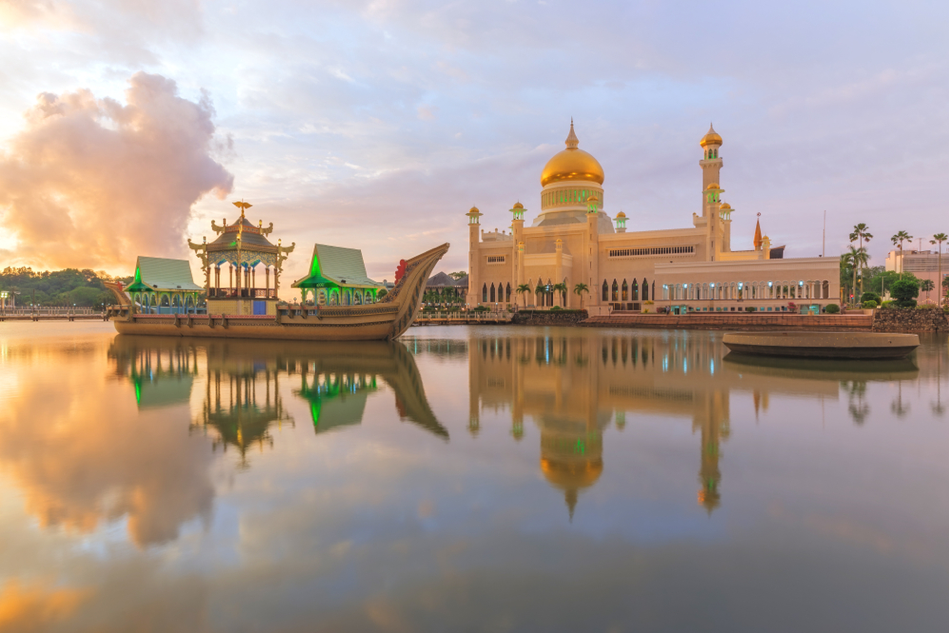 Bruneians often stroll near the surrounds of this mosque outside of visiting hours, to absorb the relaxing ambience of this magnificent mosque. Named after the 28th Sultan of Brunei, this astounding architectural masterpiece is a must-see landmark when visiting Brunei.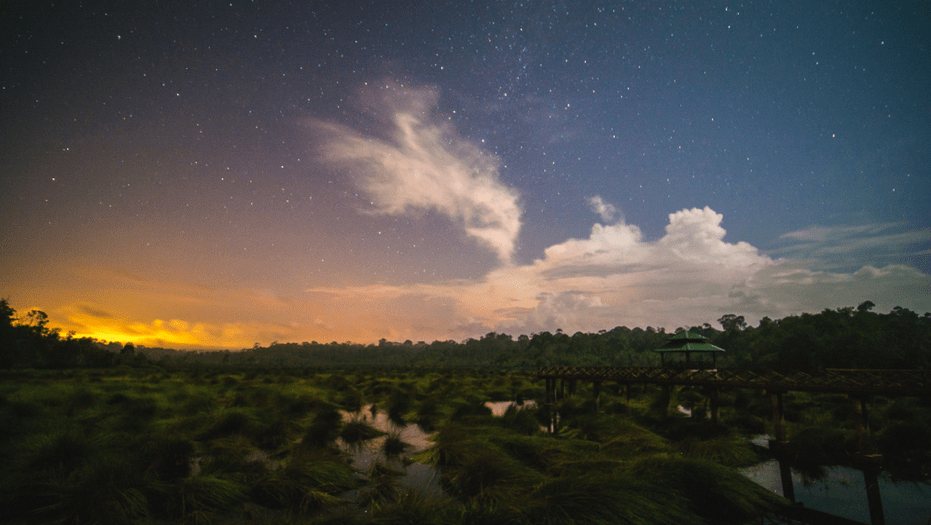 Luagan Lalak Forestry Recreation Park
Considered one of Brunei's hidden treasures, Luagan Lalak Forestry Recreation Park is only an hour's drive from the capital and well worth the journey. Presenting a uniquely relaxing experience, one of the major highlights at this serene park is the stunning sunsets. Part of the Labi Hills forest reserve, Luagan Lalak is an alluvial freshwater swamp surrounded by gorgeous green rice fields, papaya farms, and an abundance of local fruit trees. Featuring three gazebos with connecting wooden walkways, it provides an ethereal experience of 'walking on water'. The other-worldly ambience surrounding this picturesque lake, gives visitors the perfect opportunity to absorb the calming ambience radiating from its natural surrounds.
Sumbling Eco Village
For those desiring a nature-focused stay amongst Brunei's luscious rainforest, Sumbiling Eco Village delivers a unique experience.  Entirely rustic in its offering, this eco-centered retreat provides overnight accommodation housed in eco-friendly bungalows constructed from reused wood and tents. Accommodation is basic and ideal for those who enjoy authentic back-to-nature experiences. Be sure to try out the canopy walkway tour for a rare chance to walk through the pristine rainforests of Brunei.
Travel from Brunei to Singapore
With Royal Brunei Airlines and Singapore Airlines running direct flights between Brunei and Singapore – flying couldn't be easier. This is also the fastest travel option taking just over two hours, in total. AirAsia and Malaysian Airlines also run flights between the two countries with 1-2 stopovers each way.
Singapore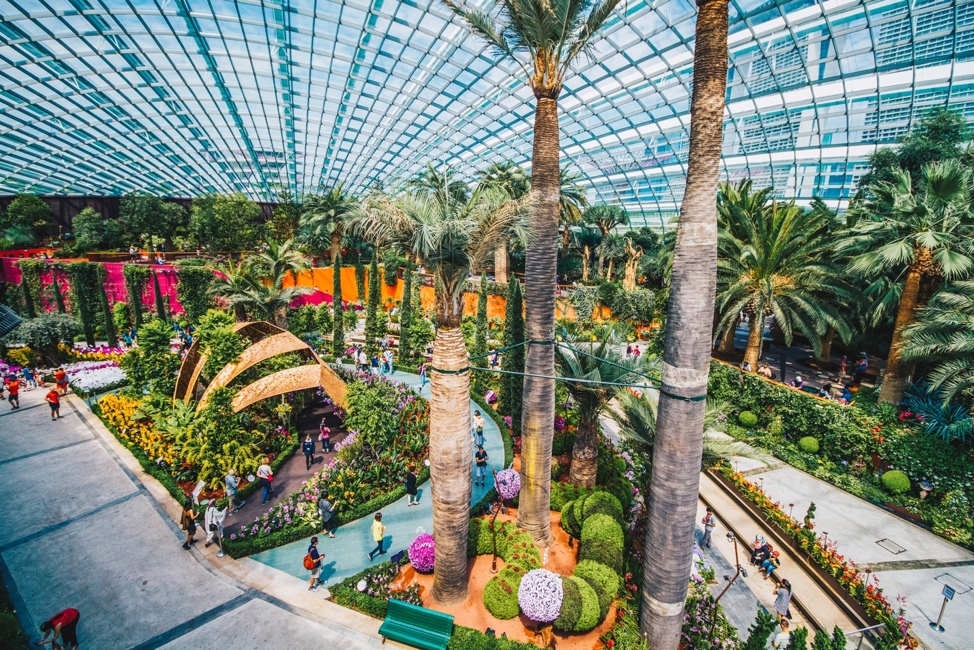 The most eco-friendly nation in Southeast Asia, Singapore is widely referred to as the "City in a Garden," thanks to its high standards of green living. Health, well-being, and sustainability are central to the Singaporean lifestyle, making it a fascinating destination to discover healthy living. Boasting a diverse cultural population, the fusion cuisine alone is enough to tantalize the senses. And if not, there's plenty more options to boost your wellness trip in Singapore. Here's where to find them.
Bukit Timah Nature Reserve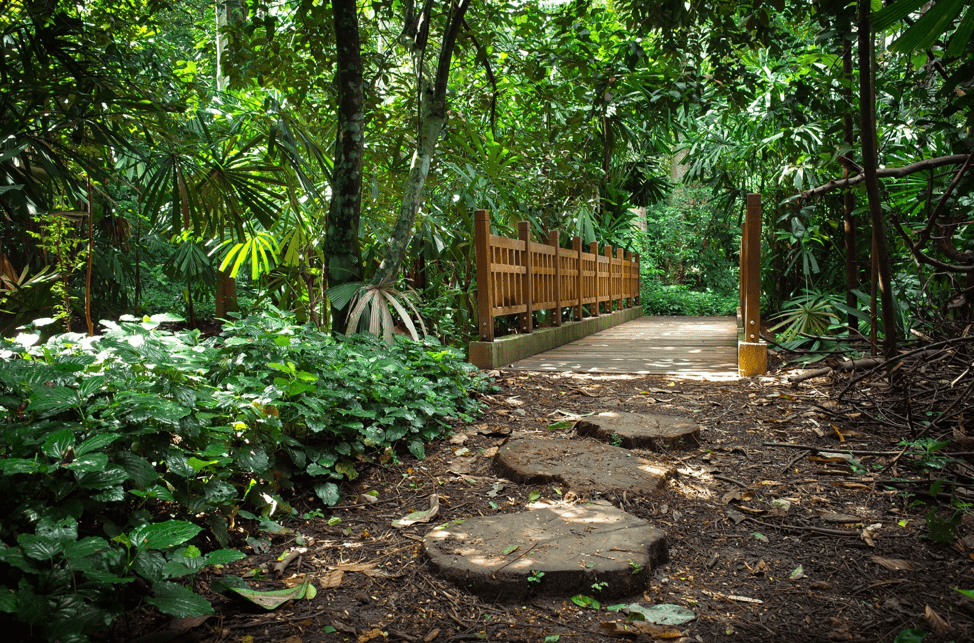 Spanning over 400 acres, Bukit Timah Nature Reserve is a hidden area of luscious greenery and Singapore's best kept secret. Located just under eight miles from the city center, there are several hiking routes and a dedicated mountain-bike trail for those who prefer to explore on wheels. The ideal place to "let off steam," visitors can venture through the deepest parts of the jungle where an abundance of fresh air and luscious foliage can be enjoyed. For those wishing to exert their energy, there are various walking routes ranging in difficulty – including 163-metre-high slopes for more experienced hikers. Rich with native tropical foliage, this is a fantastic place for those who seek total immersion within the enthralling jungle surrounds.
Not far beyond, you'll also find Bukit Batok, another lush preserve filled with wildlife and greenery to experience, making the pairing an easy way to fill a day exclusively with the serene sounds and sights of nature.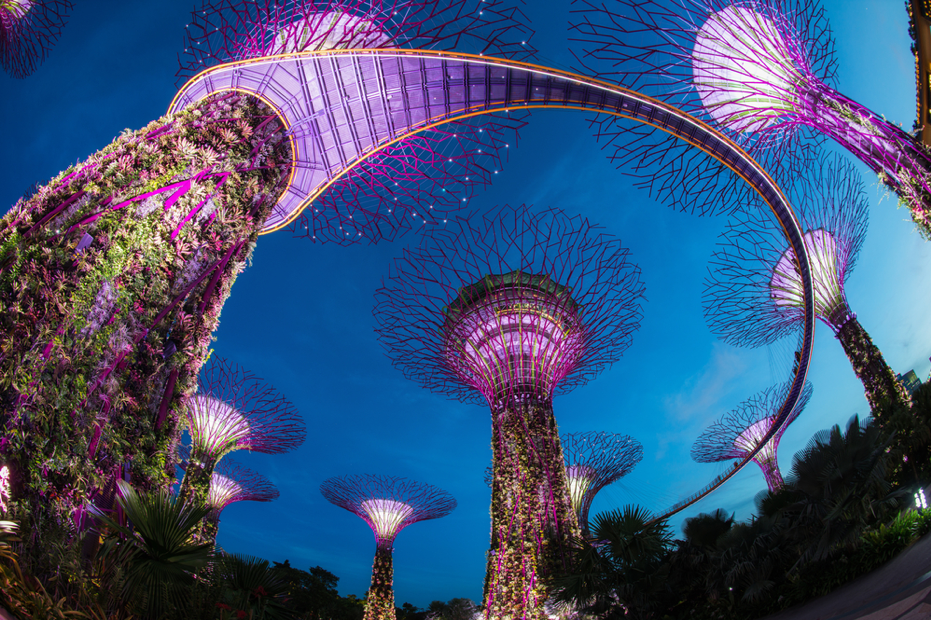 Gardens by the Bay
Award-winning Gardens by the Bay, is Singapore's prime large-scale garden attraction featuring plant-inspired gardens that take horticultural design to another level. An engrossing escape to tranquil greenery, it's enough to make you forget you're in the middle of a modern city. Showcasing a vast variety of plant species, each of its gardens are carefully designed to achieve the best climatic environment for fauna to thrive. Be sure to pay a visit to the Flower Dome, Supertree Grove, Heritage Gardens, and The Cloud Forest to observe the largest greenhouse in the world. A truly spectacular experience for plant lovers, it's an excellent place to surround yourself with nature's enchanting offerings.
Auriga, Capella
Featuring a world-class luxury spa dedicated to those who wish to unplug and unwind in total calm, Capella at Sentosa Island presents a luxurious spot to restore your sense of Zen. The spa – Auriga features a tension-soothing swan neck shower, herbal steam rooms, vitality pool, and ice fountain to boost your relaxation efforts. Using 100% organic products, Auriga's signature treatments center around the moon and new moon phases, with a focus on detoxification and cleansing. For those who favor holistic pampering treatments using high quality ingredients, look no further than the fabulous Auriga at Capella.
PARKROYAL on Pickering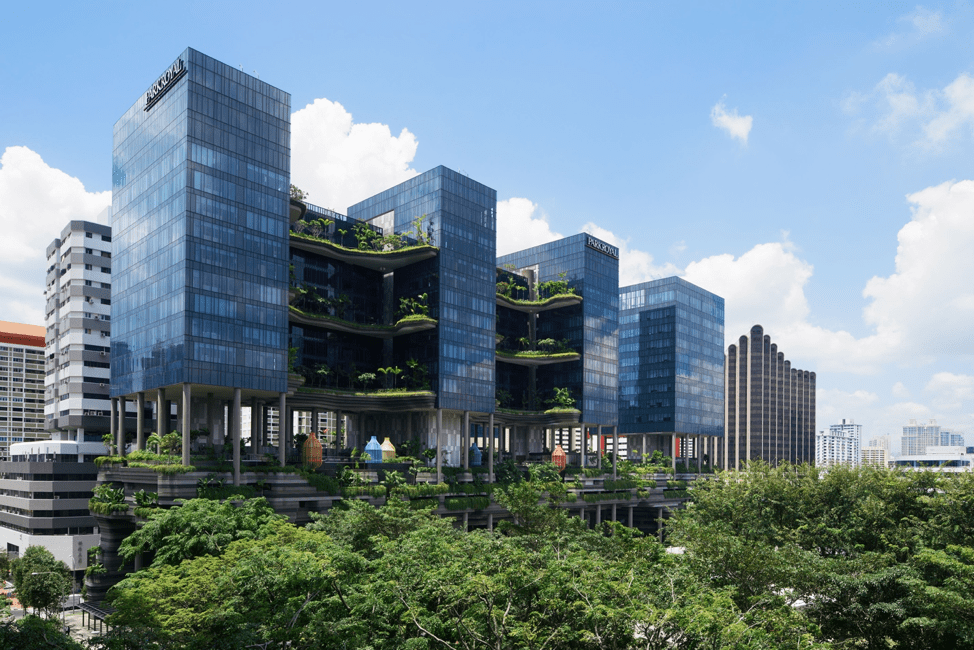 The strikingly-designed PARKROYAL on Pickering has earned itself quite the name for its "hotel-in-a-garden" design concept. Located near the business district, this stylish establishment boasts four floors surrounded by planter terraces, waterfalls, and gorgeous greenery. With a wide range of wellness options located on one dedicated floor, guests can enjoy use of the hot tub, infinity pool, gym, and spa delivering a range of relaxing treatments. Be sure to try out the mint body scrub or aromatic body massage to soothe all the senses. For those seeking an alternative head-to-toe pampering experience, PARKROYAL on Pickering provides a unique stay at its eco-conscious city sanctuary.
Have we inspired your health-seeking travels with a trip to Brunei and Singapore? If we've missed anything you'd like to share, we'd love to hear from you. Join us next time as we take our explorations further into southeast Asia and discover the most tranquil spots in Laos and the Philippines.