There are so many wonderful things to see in Southeast Asia and in our culture and heritage series we're highlighting some can't miss things to do. This time we're talking about Indonesia and Laos, very different but equally magical places filled with adventure.
Indonesia
While Bali is an understandably huge draw to Indonesia, the country has so much more to offer outside the popular island. The archipelago stretches across the sea with adventure awaiting on each island. With an amazing landscape and fascinating history, there's an endless amount of sights and experiences for visitors to take in.
Borobudur Temple
Found in central Java, the 9th-century Mahayana Buddhist temple is now the biggest in the world, but for 10 centuries it was abandoned and unknown. It wasn't until 1815 that the temple was rediscovered under a pile of volcanic ash. Originally built during the Shailendra dynasty, the temple features a series of indigenous scenes and Indonesian elements.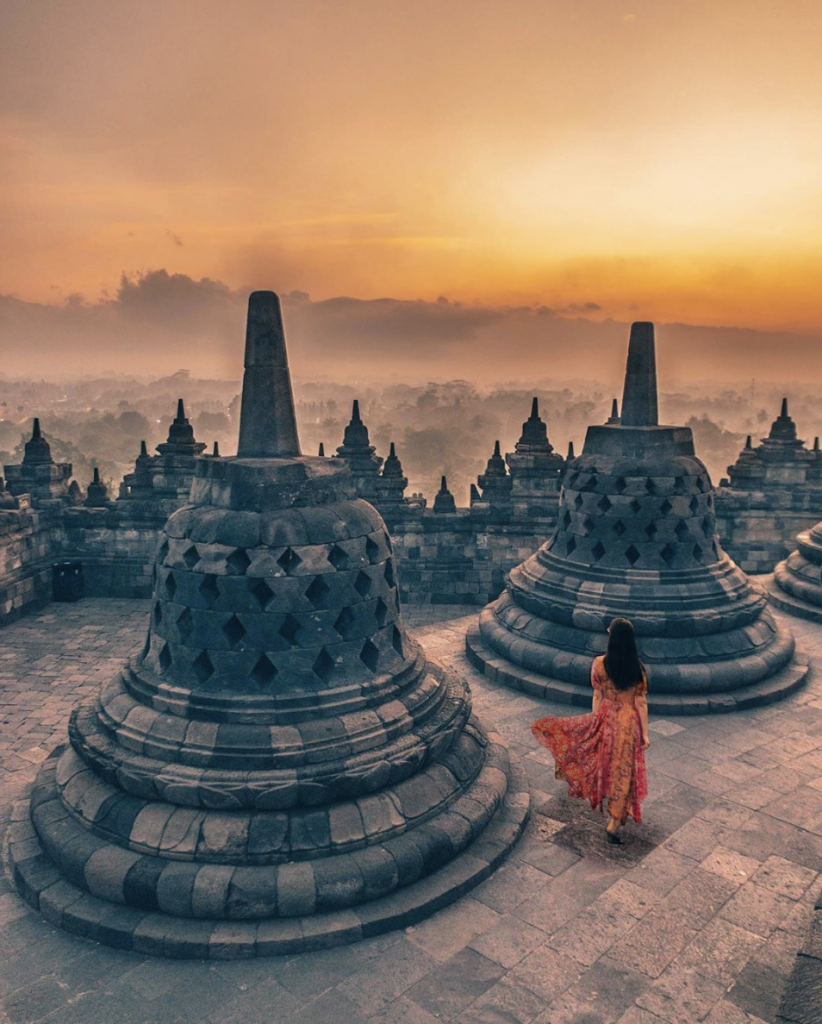 The structure itself is made of three tiers with the top level featuring a monumental stupa. Just one hour by car from Yogyakarta, visitors can rent a car or join a tour to reach it. Once at the temple, the complex can be explored on foot with the option to hire a guide to explain more about the history of the temple. Designated as a UNESCO World Heritage Site, visiting the temple is a must for anyone spending time in Indonesia.
Komodo National Park
Speaking of UNESCO World Heritage Sites, the Komodo National Park is another to explore while in Indonesia. Established in 1980 as a way to protect the Komodo Dragon, the park is also a UNESCO Man and Biosphere Reserve. The National Park is home to a variety of rare land animals, 1,000 species of fish, and at least 14 species of whales, dolphins, and sea turtles, alongside many other beautiful animals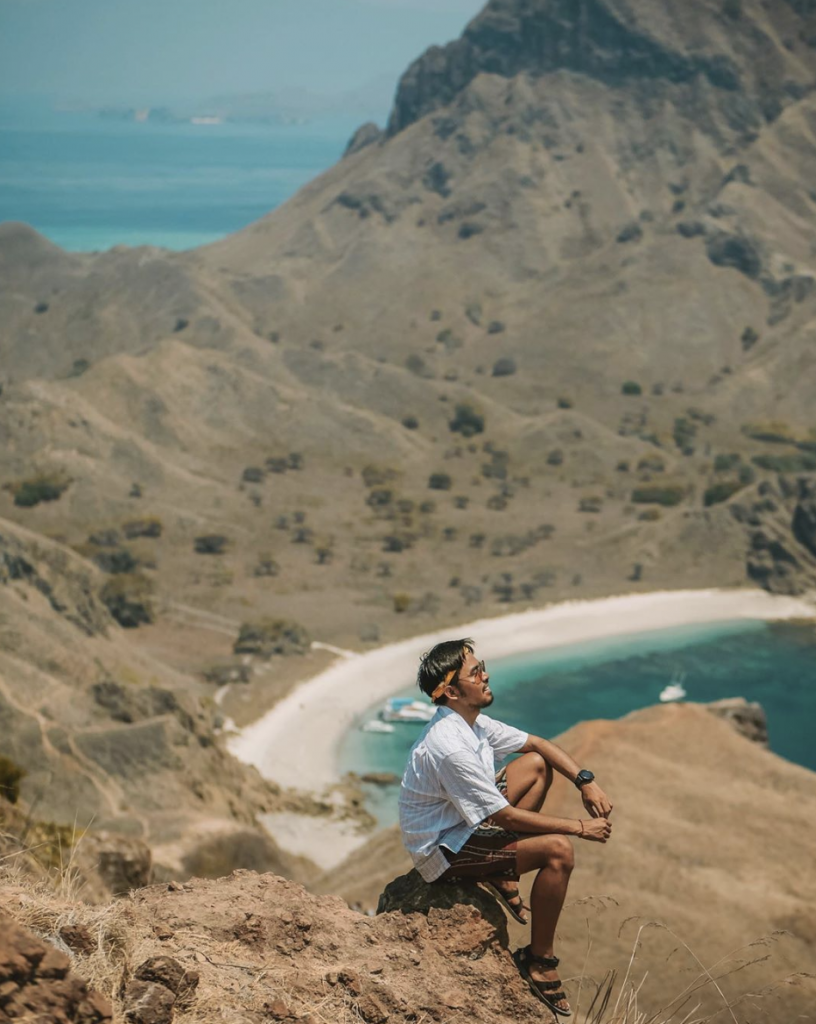 Found in the middle of the Indonesian archipelago, Komodo National Park is normally a two or three-day activity with visitors staying over in order to have ample time to explore the area. Make sure to put this on your list for the opportunity to see komodo dragons in the wild.
Merak Dance
What better way to get to know a culture than taking in a performance by its people? Originating in West Java, the Merak Dance translates to Peacock Dance in English. Serving as an ode to the peacock itself, dancers wear bright-colored, intricate costumes that bring the essence and beauty of the peacock to life. Created in the 1950s, this traditional folk dance is meant as a celebration of happiness and can be performed solo or in a group. A signature of the dance is wide hand movements that stretch the costume out like a peacock's feathers. When traveling to Java, look to see if any performances are happening for a chance to see the graceful dance yourself.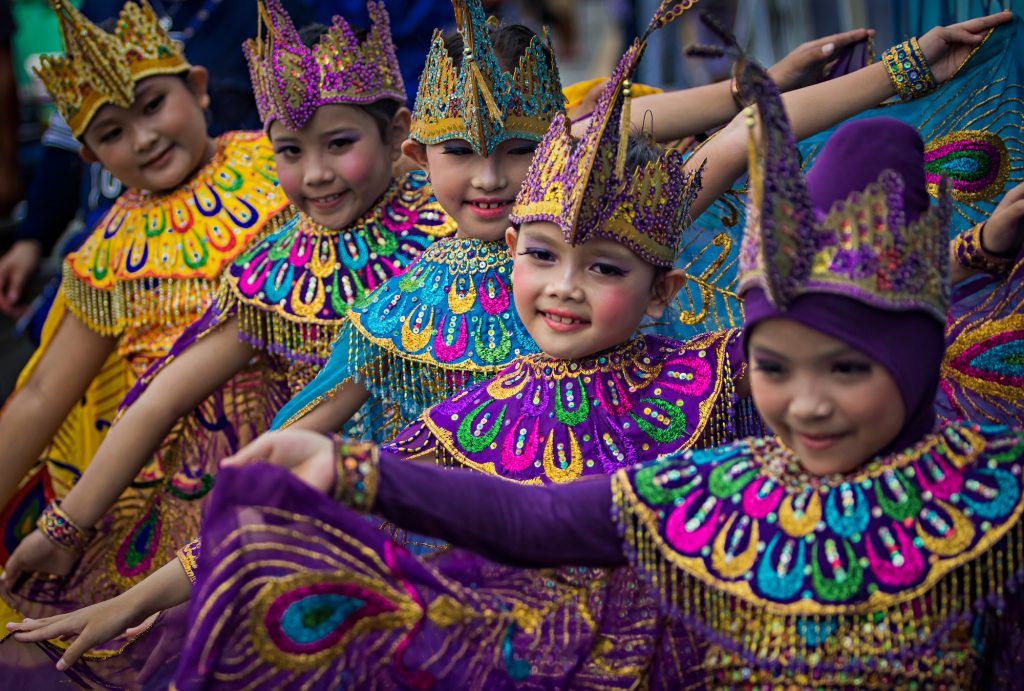 Now let's head to Laos for a glimpse of some truly historic heritage sites.
Laos
Unique for a Southeast Asian nation, Laos is a landlocked country that can be found in the north of the region. It's mountainous terrain, Buddhist temples, and vivid landscape make Laos a fascinating country to explore. Take in the history, natural wonders, and architecture of the area to see each aspect the country has to offer visitors. One thing's for sure, there's something for every traveler in Laos.
Plain of Jars
One of the most intriguing mysteries of Southeast Asia is Laos' Plain of Jars. Widely publicized in the 1930s after French archaeologist Madeleine Colani came across them, the jars had previously existed as mostly whispers. Spread out across the Laos Highlands, the jars are made of stone and range from three to ten feet in height. After excavation, it was estimated that the jars are between 1500 to 2000 years old.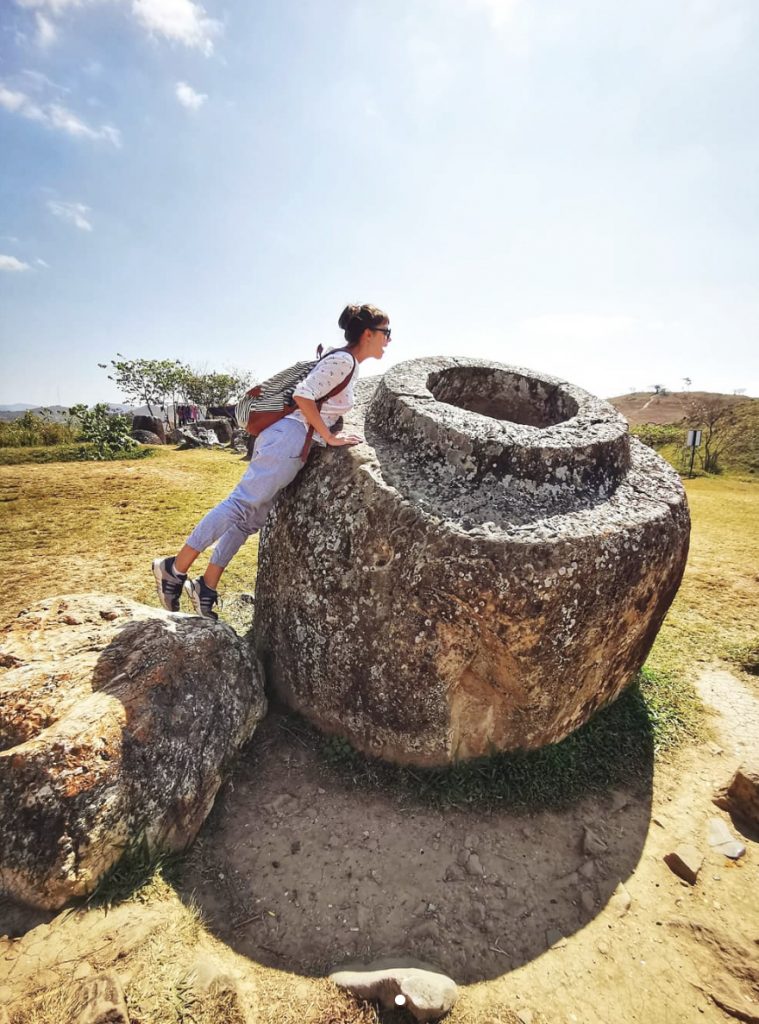 While the exact use of the jars isn't known, researchers believe that they were either used for the storage of rice wine or human remains. The local legend is that an ancient king of giants, Khun Cheung lived in the highlands and created the jars. There are three designated areas for visitors to come explore the jars for themselves, with many people climbing inside them for one-of-a-kind pictures.
Kuang Si Waterfall
To explore nature in a bit of a different way, take a hike to the Kuang Si Waterfall. Found in northern Laos, the falls are buried in the jungle and accessible by hiring a driver in the nearby town of Luang Prabang to get close and then climbing the rest of the way yourself. There is absolutely no doubt that the view is worth it. The waterfall is tiered, leading to water splashing down in all sorts of directions and settling in a series of vibrant blue pools that visitors can swim in. After the hike, it's the most amazing reward we can think of.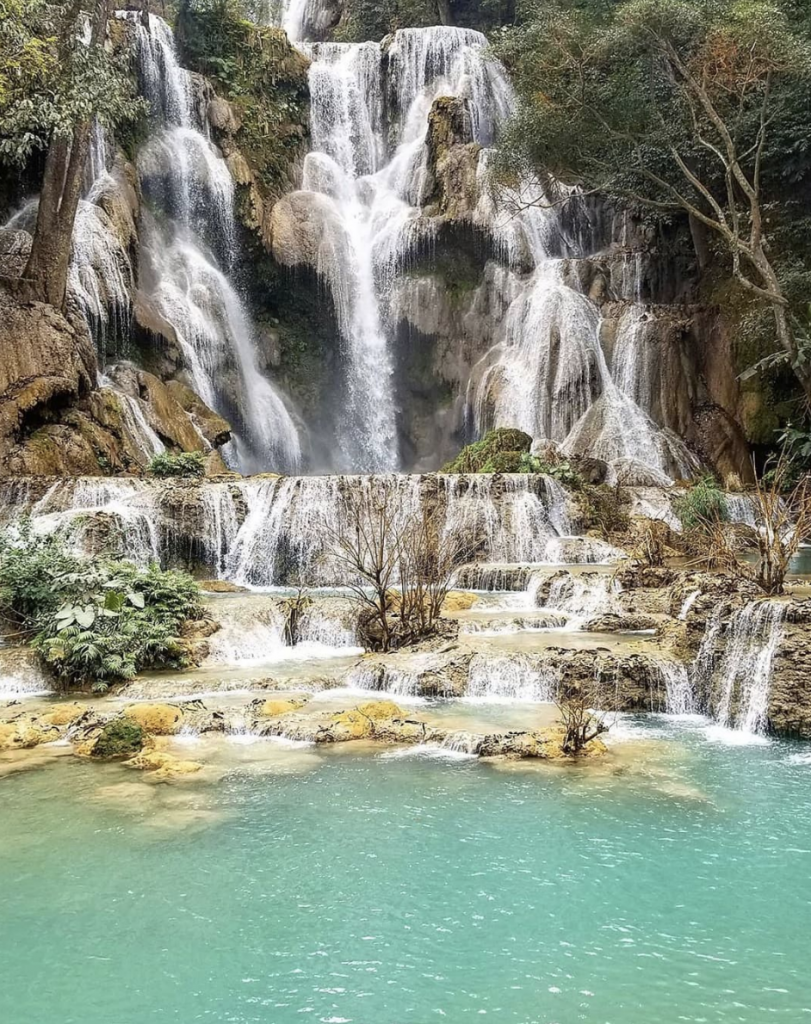 Pha That Luang
Also known as the "Great Stupa," Pha That Luang is widely considered the most important Buddhist monument in Laos. It also stands as the country's most important national symbol. Found in Vientiane, it was first constructed in 1566 when King Setthathirath made the city the new capital of the Lan Xang Kingdom. After most of the city was destroyed in 1827, the structure was abandoned until the French rebuilt it in the 1930s as it was originally designed.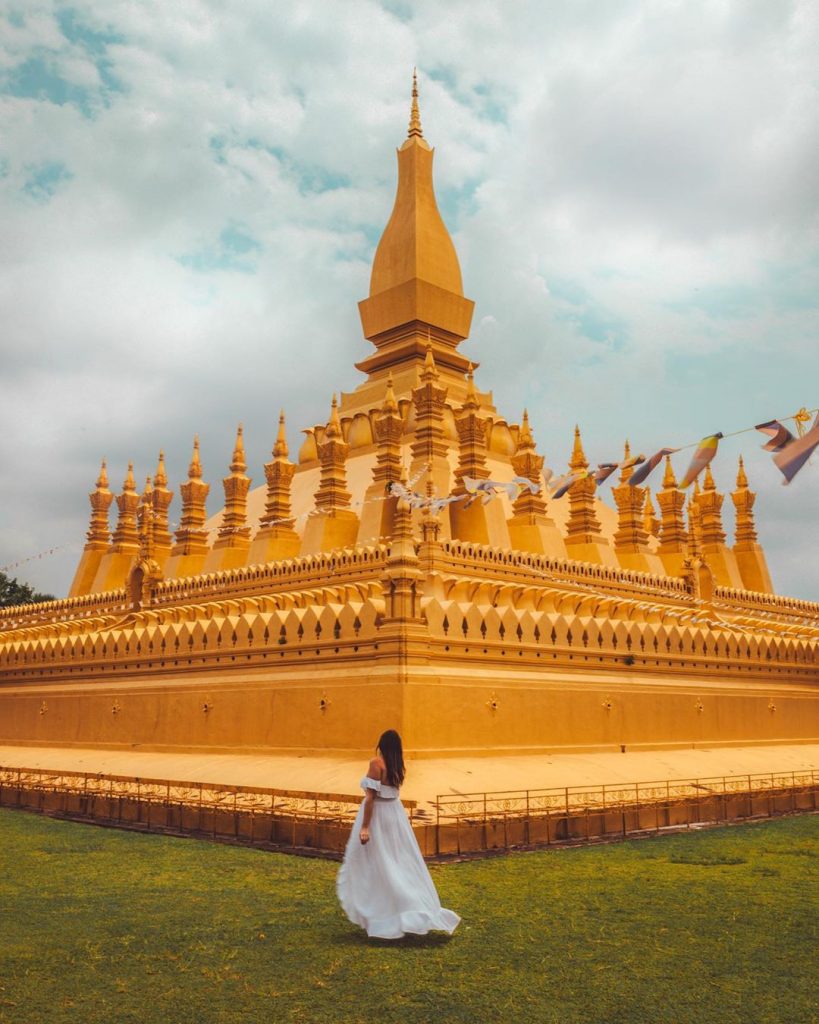 The main stupa is about 150 feet tall and stands protected by 30 smaller stupas surrounding its base. Visitors looking to see Pha That Luang can take a tuk-tuk or join a tour from Vientiane as it is just outside the city center. It can even be accessed by foot if you're looking to walk. Every November, Vientiane floods with locals and tourists for the Boun That Luang Festival. Lasting three days, it's considered the holiest Buddhist holiday in Laos.
With so many natural and man-made attractions in Indonesia and Laos, the question isn't if you should visit but how soon you can get there to take it all in for yourself. You may find that one trip isn't enough to see everything and find yourself coming back for more.