Welcome to the first installment of Nature in Southeast Asia. We're starting with Brunei and Cambodia, two countries that provide vast and stunning waterways to explore. Diverse wildlife inhabits each region, adding to the beauty of the areas.
Brunei
There is certainly no shortage of waterways to explore in Brunei. From above, Luagan Lalak Recreational Park provides a view of reflective swamps and shrubbery. On a Mangrove River Safari, you will see Proboscis Monkeys. Then, in Ulu Temburong National Park, wading into Ulu Mutong Waterfalls allows Garra Rufa fish to nibble on aging skin, leaving visitors with smooth and clean feet, if you decide to dip your feet into the water.
Luagan Lalak Recreational Park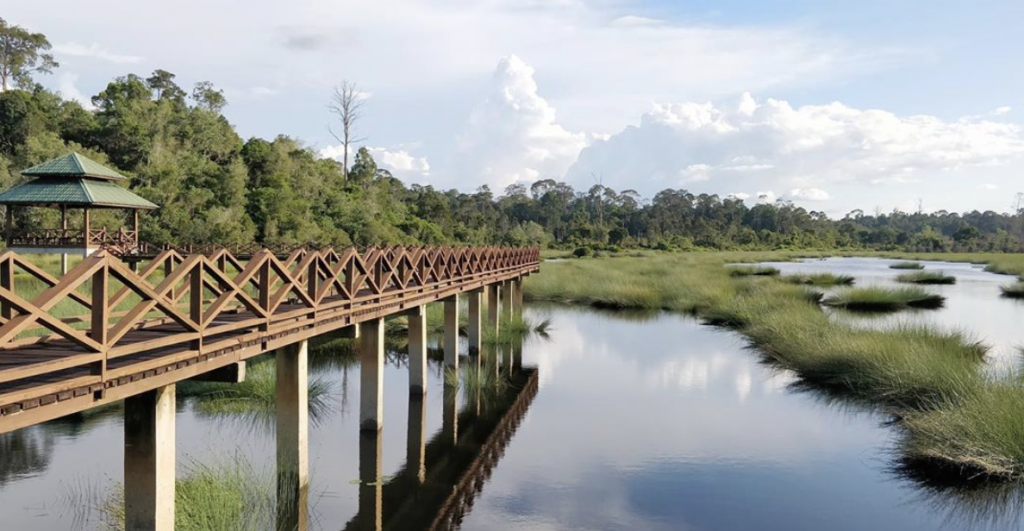 The freshwater swamp of Luagan Lalak Forest Recreation Park is almost 270 hectares of striking shrubbery and animals. Take a stroll along with the network of concrete walkways to a 300-meter bridge on the lake. Birds and fish are among those who call the park home. During the dry season, the water recedes from the swamp, becoming a field of Lepironia sedges. Found in Labi, it's about 2 hours from the capital city of Bandar Seri Begawan and undoubtedly worth the trip.
Mangrove River Safari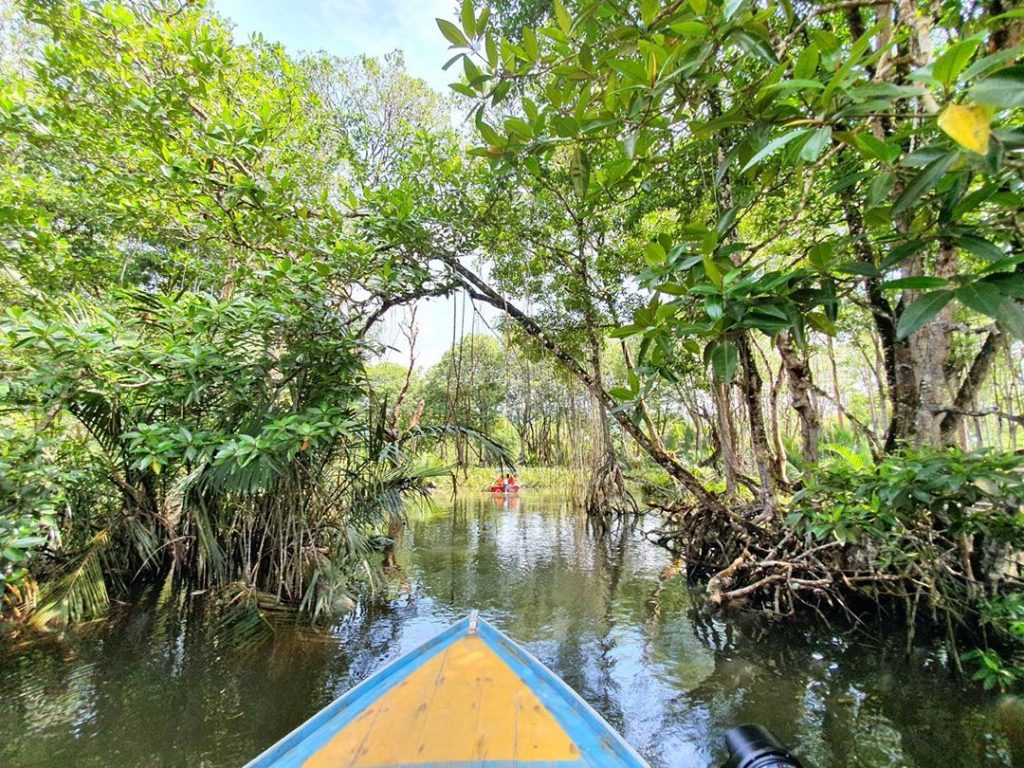 For anyone looking to get closer to nature, a water taxi can bring visitors to a Mangrove River Safari. From the comfort of the boat, you can see the area's wildlife, such as crocodiles and birds. Lucky visitors will even catch a glimpse of Proboscis Monkeys. Accessible from the Bandar Seri Begawan waterfront, it's a wonderful excursion just outside of the bustling city.
Ulu Temburong National Park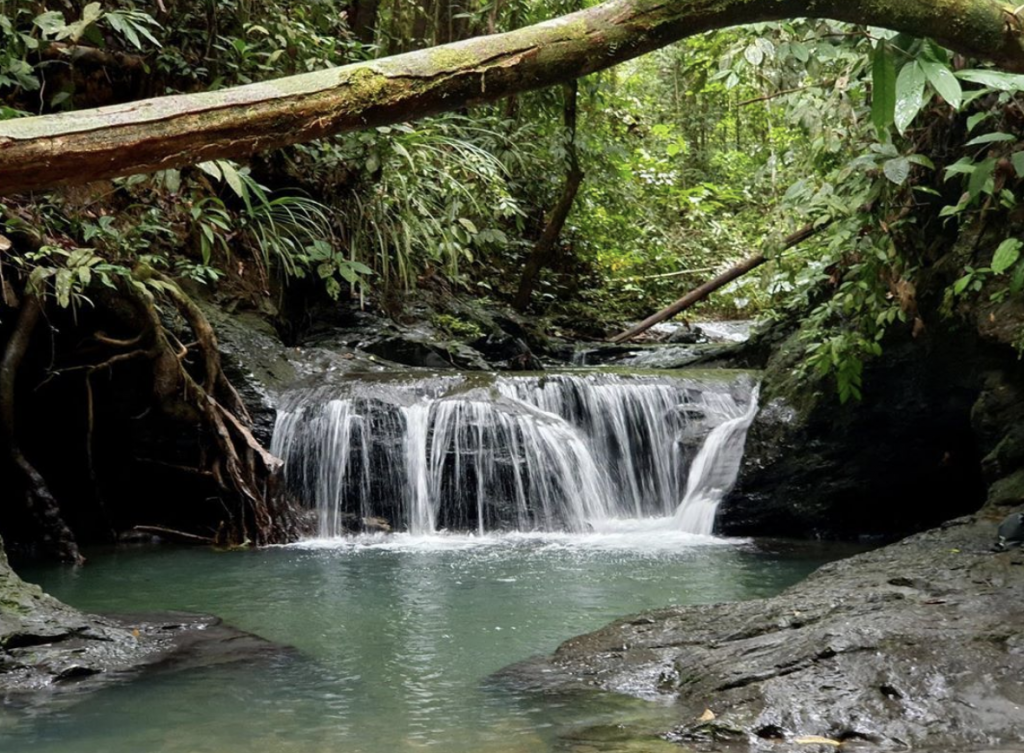 In the Temburong District of Brunei sit the Ulu Mutong Waterfalls. Nestled inside the 212 square miles of Ulu Temburong National park, you'll find incredible biodiversity, such as 400 types of butterflies. While a beautiful site on their own, the falls are popularly known as the Garra Rufa fish home, which is also referred to as "Doctor Fish." These tiny freshwater fish provide a natural spa experience for visitors as they nibble on the aged skin cells across people's feet and legs.
Nearby Cambodia awaits with several other aquatic sights to take in.
Cambodia
While Cambodia is known for its incredible temples, such as Angkor Wat, the country has equally incredible natural wonders to offer. The Cardamom Mountains and Bokor National Park are both home to wildlife like sun bears and miles of shrubbery to explore. Bungalow Kampot River and Lake Yeak Laom take visitors into the heart of aquatic ecosystems in Cambodia and close to the people and animals who inhabit them.
Cardamom Mountains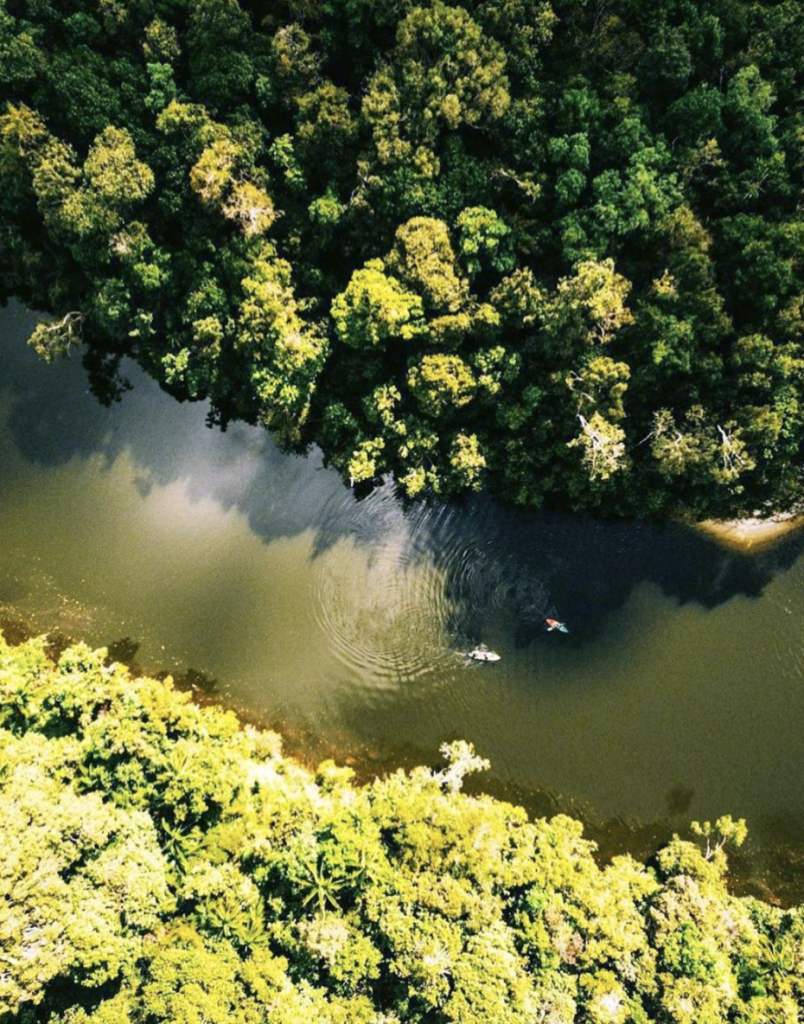 Spanning over 10 million acres, the Cardamom Mountains is the largest rainforest standing in Southeast Asia. The area is home to a variety of endangered animals as well as about 25,000 people, mostly ethnic minorities in the country. Visitors may spot elephants, sun bears, clouded leopards, and Siamese crocodiles, among other wildlife. The remote forest has recently become more accessible thanks to improvements on the roads. While most of the area is off-limits, kayaking, hiking, and swimming are all available to visitors looking to take in the mountains.
Bungalow Kampot River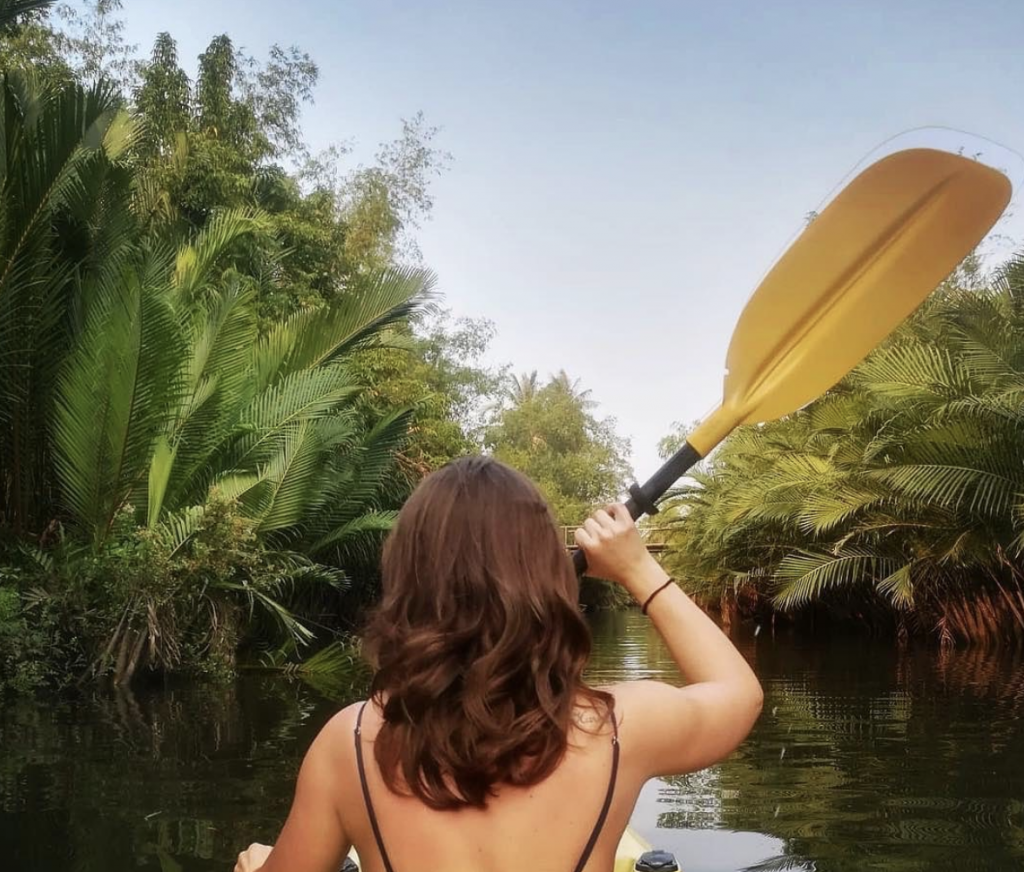 Just before spilling out into the Gulf of Thailand, the Kampot River is a stunning escape. Accessible by kayak or paddleboat, mangroves and small fishing villages line the river's shores. Take in the scenery of Kampot, Cambodia at your own pace. Look out for pepper plantations and salt fields, something the area is known for. These small boats allow for an intimate look at the ecosystem of the region.
Lake Yeak Laom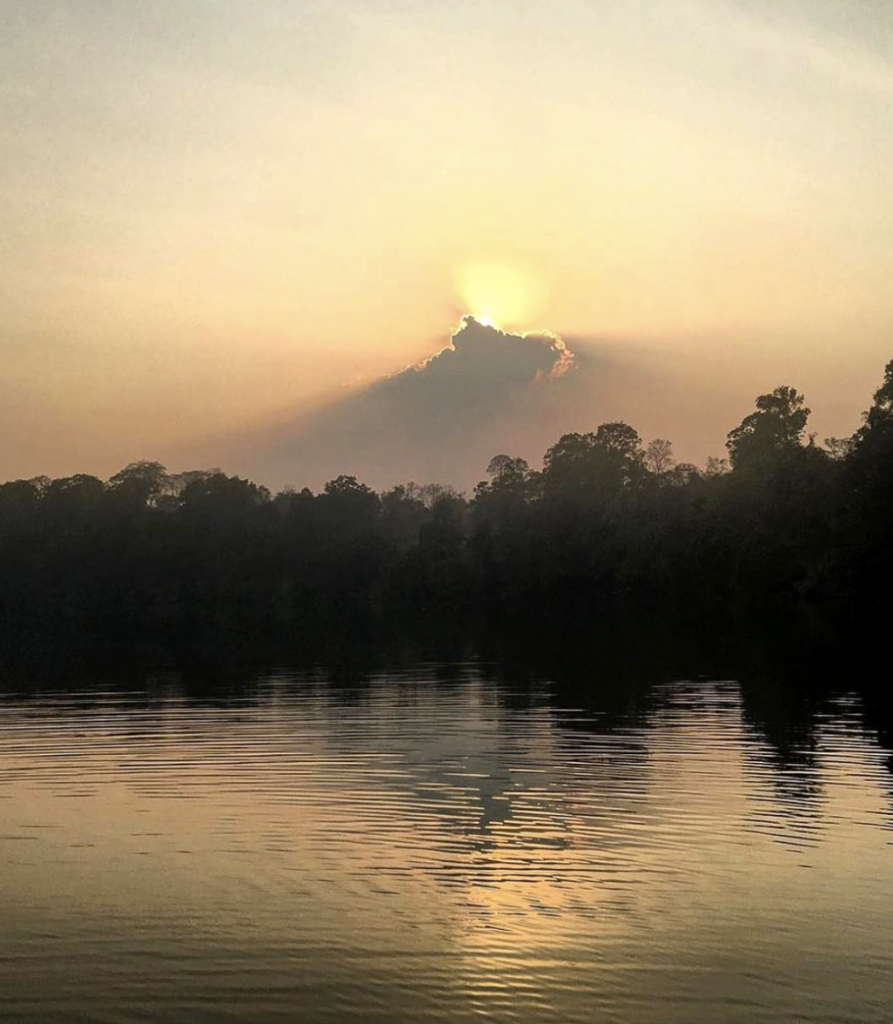 About three miles from Banlung, Lake Yeak Laom forms almost a perfect circle surrounded by trees and five local villages. It's believed that a volcanic explosion formed a crater about 4,000 years ago, slowly filling with water and becoming the lake that's visible today. The lake is considered sacred by locals but both residents and visitors commonly swim in it. In an effort to protect the area, arguments and gambling, among other practices, are not allowed while in the lake—providing a peaceful environment. Exotic birds and butterflies are common to spot as you splash in the water. The lake is easily accessible by bike from the Ratanakiri provincial capital Banlung.
Bokor National Park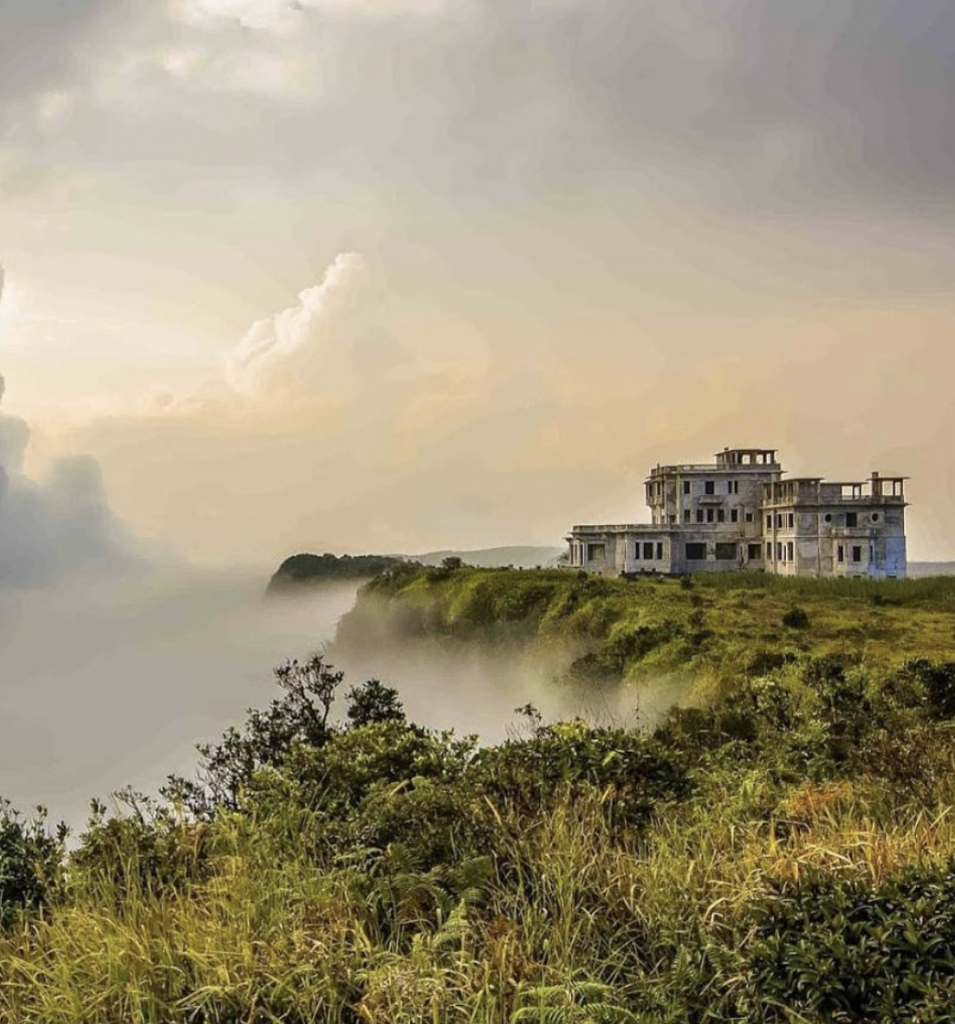 Not all nature worth seeing in Cambodia involves the water. Starting in 1925, Bokor Mountain served as a French hill station, before being abandoned both during World War II and the Khmer Rouge period. Established in 1993 as Bokor National Park, the area is an incredibly interesting mix of abandoned relics from its history, such as a casino and church, as well as lush shrubbery and impressive waterfalls. Visitors may spot leopard cats, hornbills, and sun bears, among other wildlife in the park. Learn more about the history of Cambodia alongside expansive views.
Whether by the water or deep in a park, Brunei and Cambodia bring nature to the forefront as visitors learn more about the two wonderful countries.