With an average temperature of 78 degrees Fahrenheit, it is as if Malaysia has been perfectly designed as a wellness destination. Across its 878 islands, visitors to the Southeast Asian country can find serenity everywhere, from a wooded retreat to natural hot springs. As for accommodation, the Culvert, Permai Rainforest Resort, and Ambong Pool Villas Langkawi all keep centering practices and tranquility at the top of mind for guests staying with them. Within nature, Tioman Island, The Banjaran Hot Springs, and Bako National Park each provide unique opportunities to detach the stresses of life and reconnect with your mind, body, and soul. Learn more about the wellness attractions in Malaysia below available to visitors seeking serenity.
The Culvert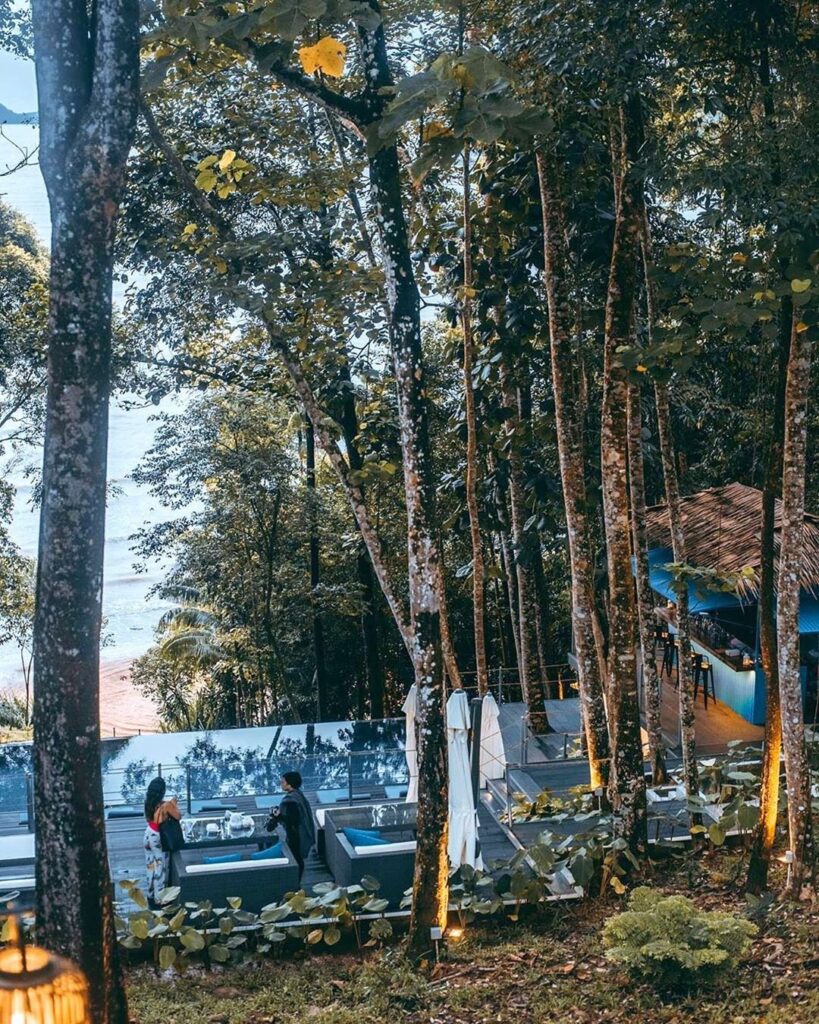 For the perfect mix of nature and modern architecture, The Culvert offers a stylish oasis in Kuching Sarawak, Malaysia. Each room at The Culvert acts like a mini sanctuary to help soak in the relaxing sights and sounds of the Sarawak rainforest. Visitors seeking full body and mind relaxation could take a breather at the nearby beach, let loose at their sauna, or go for a sunset hike near Mount Santubong.
Permai Rainforest Resort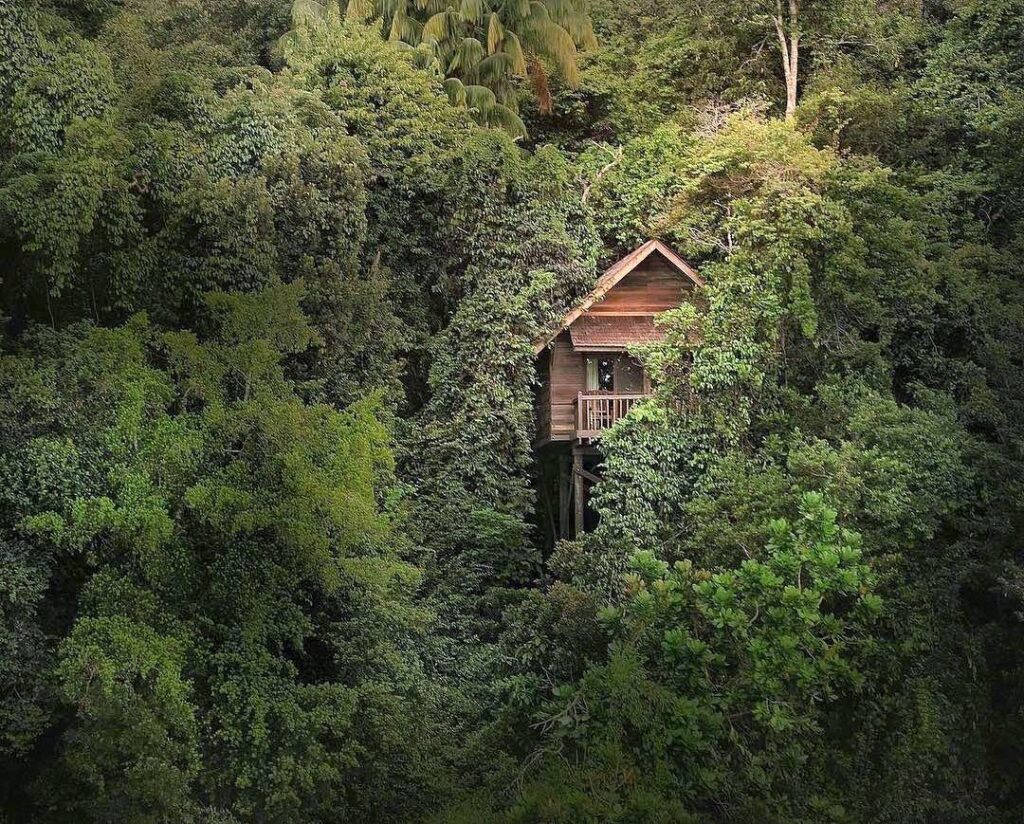 Embrace your childhood dream to live in a treehouse, or help your kids live out theirs, at Permai Rainforest in Kuching. Across 44 acres, beautiful, outfitted treehouses are used as accommodation. Accessible via wooden stairs, the treehouses are immersed in the Borneo rainforest. On the shores of the South China Sea, this resort offers an array of relaxing opportunities down on the ground, as well. Make your way to the beach or stroll through the rainforest.
Ambong Pool Villas Langkawi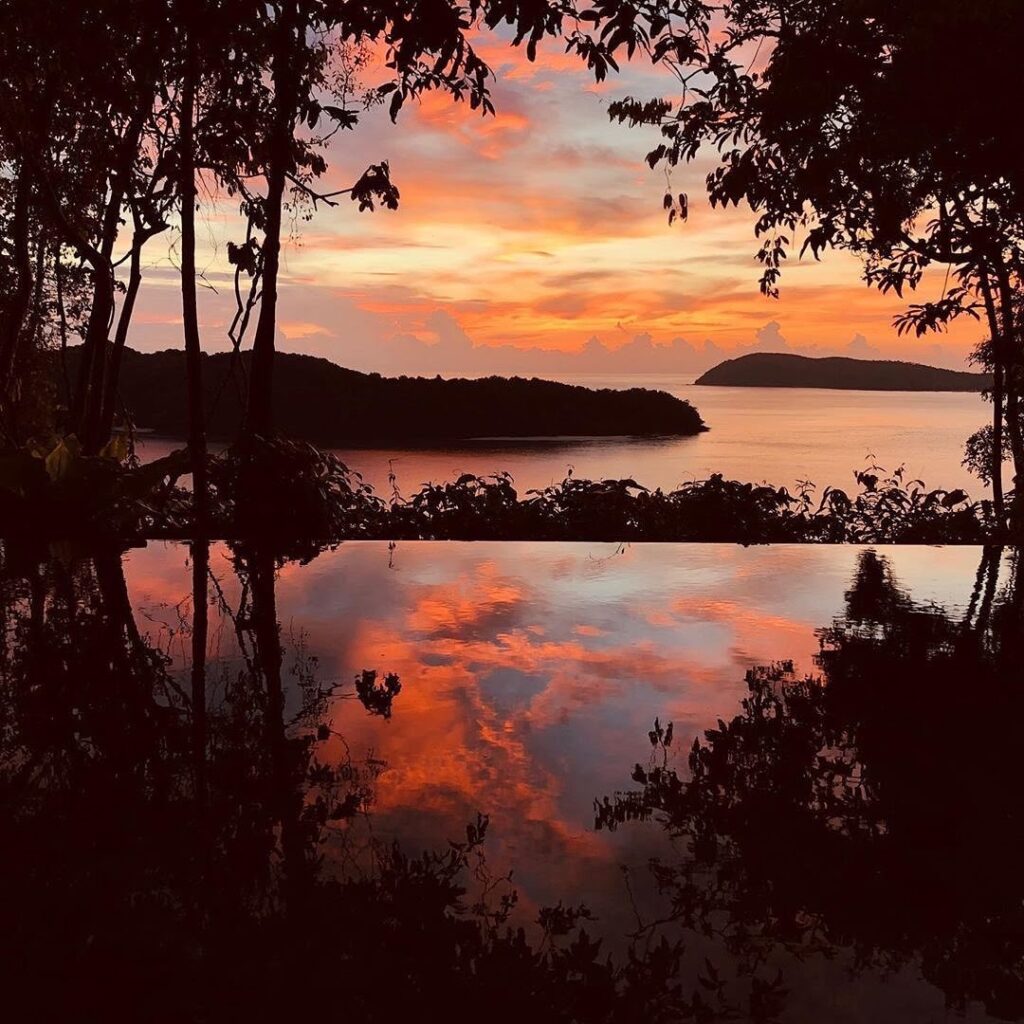 For an incredible balance of luxury and nature, look no further than the Ambong Pool Villas. This boutique resort provides an immense feeling of serenity, as well as privacy. The complex has only nine private pool villas, each overlooking the sea for Langkawi's impressive sunrise and sunset views. Villas also feature an outdoor eating area, lounge area, outdoor bathtub, and a plush king-size bed. Each amenity is designed to ensure you have as relaxing a time as possible while staying at Ambong Pool Villas.
Tioman Island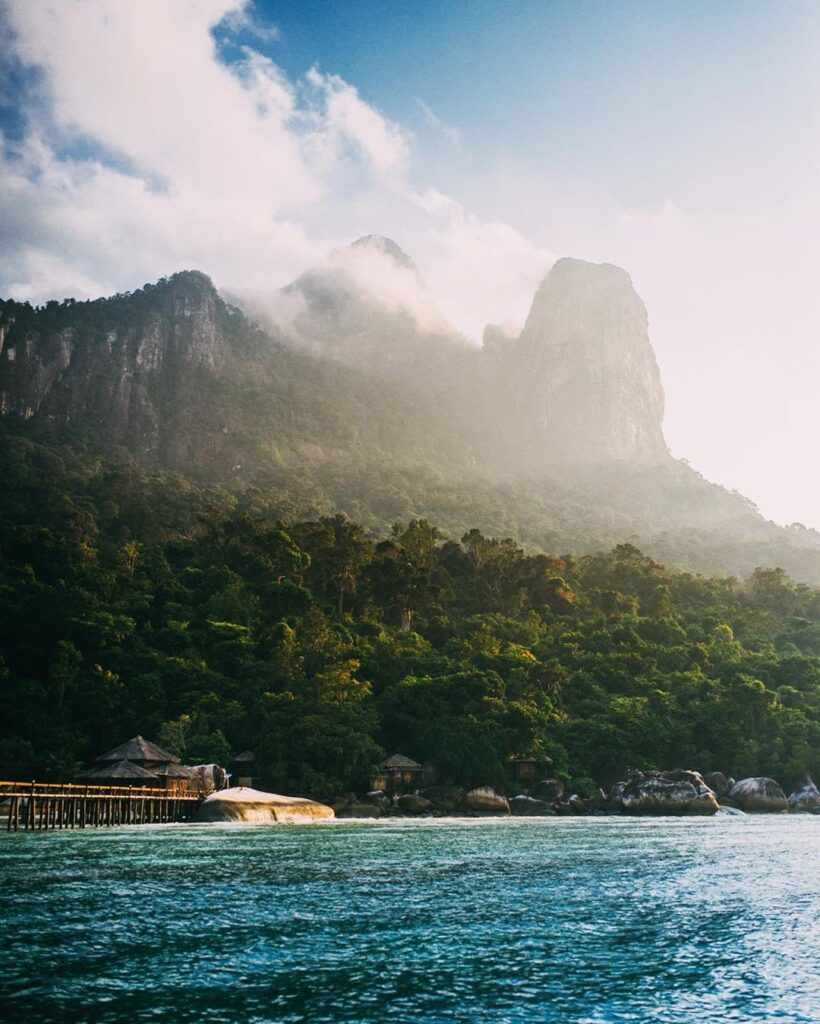 Accessible by ferry, Tioman Island is located 32 nautical miles off mainland Malaysia's coast, a wonderful retreat for the mind. Covered by rainforest, the island boasts the highest off-shore mountain in Malaysia, Gunung Kajang, standing at 3,405 feet. With each step you take while on this island, the tension will noticeably seep out of your body, replaced by a sense of peace. Explore the jungle and then make your way to the waterfront where wildlife such as turtles and the slow loris await to keep you company on your wellness journey.
The Banjaran Hot Springs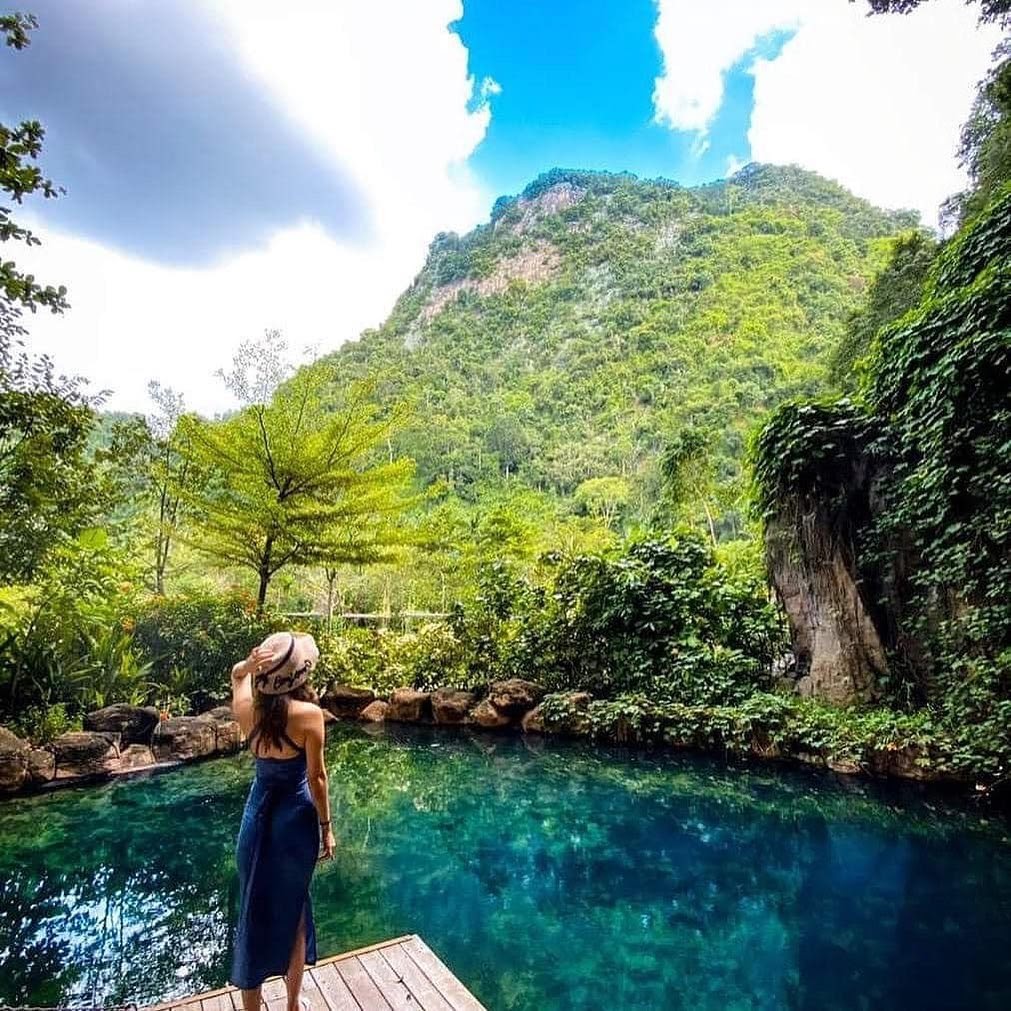 Anyone looking to experience a hot spring's pleasure without traveling far into nature can find happiness in Malaysia. Surrounded by beautiful natural limestones, the Banjaran Hot Springs is a truly immersive—and luxurious—experience into Southeast Asian wellness. Guests can dip into geothermal hot spring pools, meditate in 280-year-old natural caves, improve a stagnant chi or revitalize a tired chakra at the Spa and Wellness Center, among the many sanctuary-like activities.
Bako National Park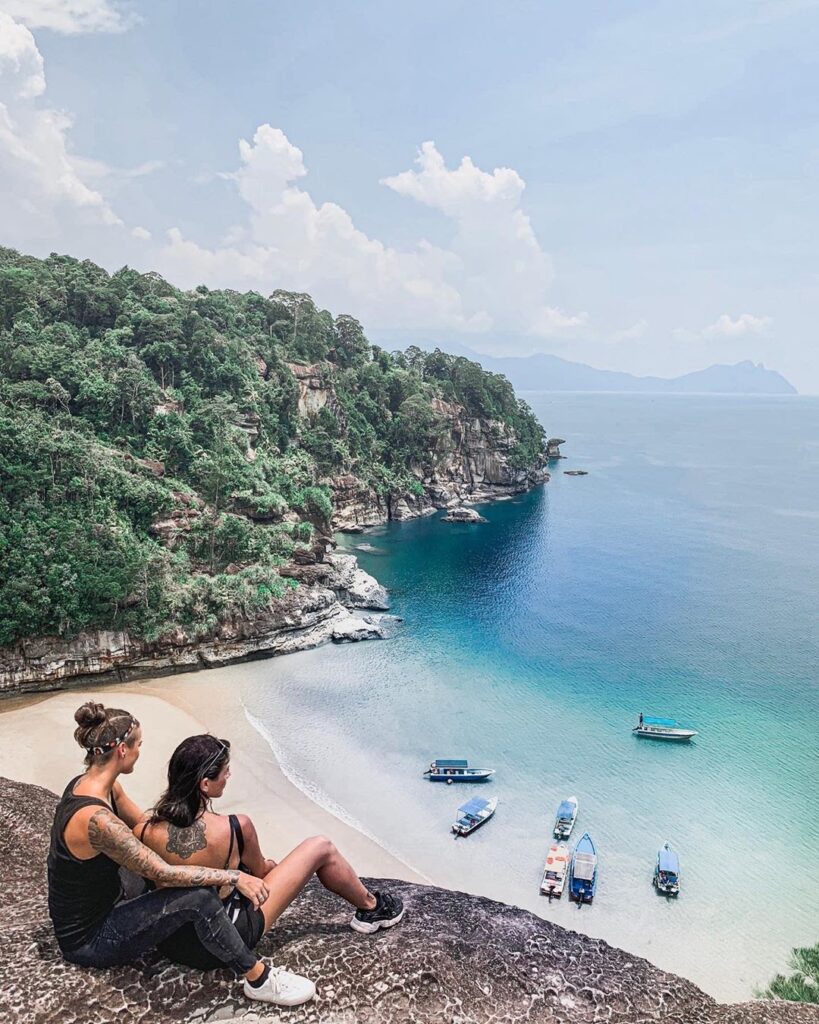 Since 1957 Bako National Park has served as a natural oasis for all visitors looking to step back from the hectic parts of life and breathe in serenity. Covering the northern tip of the Muara Tebas peninsula, Bako National Park has something for everyone looking to escape into nature. Adventure seekers can venture down short trails or advanced hikes with wildlife, such as the rare proboscis monkey, often spotted. In fact, the park boasts 275 of these monkeys, which can only be found in Borneo. Birdwatchers often visit the park to spot species such as the Stork-billed Kingfisher and the Oriental Bay Owl. The white sand beaches are another draw to the park for rest seekers, with shimmering blue water gliding onto the sand in front of you.
Whether you choose to lay by a pool or hike deep into the forest, Malaysia will help you find your inner peace.