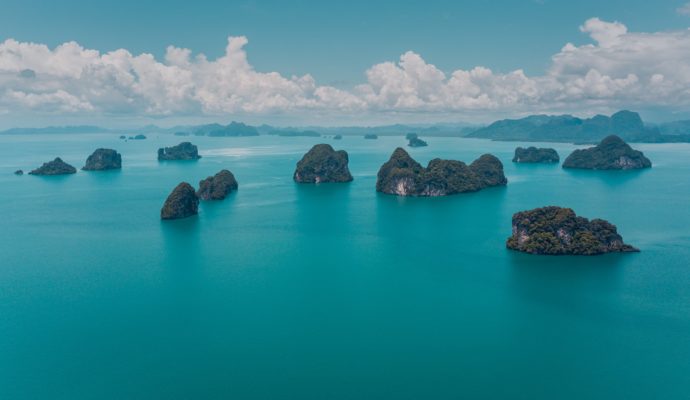 Ko Hong
Krabi Province, Thailand
Koh Hong makes up the gap with gorgeous natural formations, pristine beaches and multiple avenues for adventure.
The island of Koh Hong in Than Bok Khorani National Park sits 8km off the Krabi coastline. It takes its name from the circular lagoon at its center—the soaring karst cliffs fringing the lagoon recall a massive room ("hong" in Thai). Visitors can kayak inside through a 10-meter-wide passage, and swim in the lagoon's shallow, crystal-clear waters.
Koh Hong's Pilae Beach is divided down the middle by a massive rock formation, but either side delights swimmers with clear water and blazing white sand. To explore the island's interior, hit the 600-meter-long trail that cuts right into Koh Hong's jungle interior, allowing close encounters with the island's monitor lizards and white-faced gibbons.
The best time to visit Koh Hong falls between November and May.