Welcome to Wellness in ASEAN! Here, we're traveling throughout all of Southeast Asia so that we can share the region's most coveted and tranquil getaways with you. Places where you can escape the stresses of everyday life and carve out a well-deserved moment of peace, all to yourself.
For this post, we're exploring two beloved ASEAN countries — Thailand and Vietnam. Both hold a wealth of holistic opportunities, whether you're a tourist, backpacker, or returning guest. No matter how many times you visit, these countries always seem to have another oasis that has yet to be revealed.
Thailand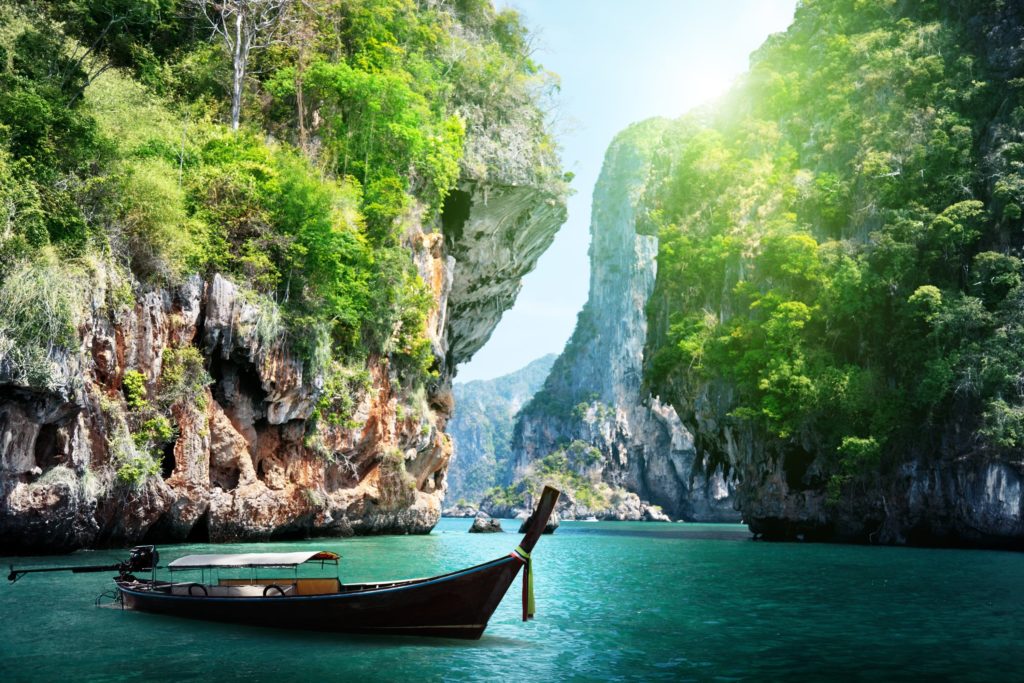 Thailand's warm and welcoming energy is palpable as soon as you set foot on its shores. This multifaceted country is abundant with golden Buddhas, colorful backdrops, and tropical beaches that will leave you in awe. From soothing yoga in Chiang Mai to beachside resorts in Phuket, get ready to explore the wonders of this Buddhist nation and its endless coastline.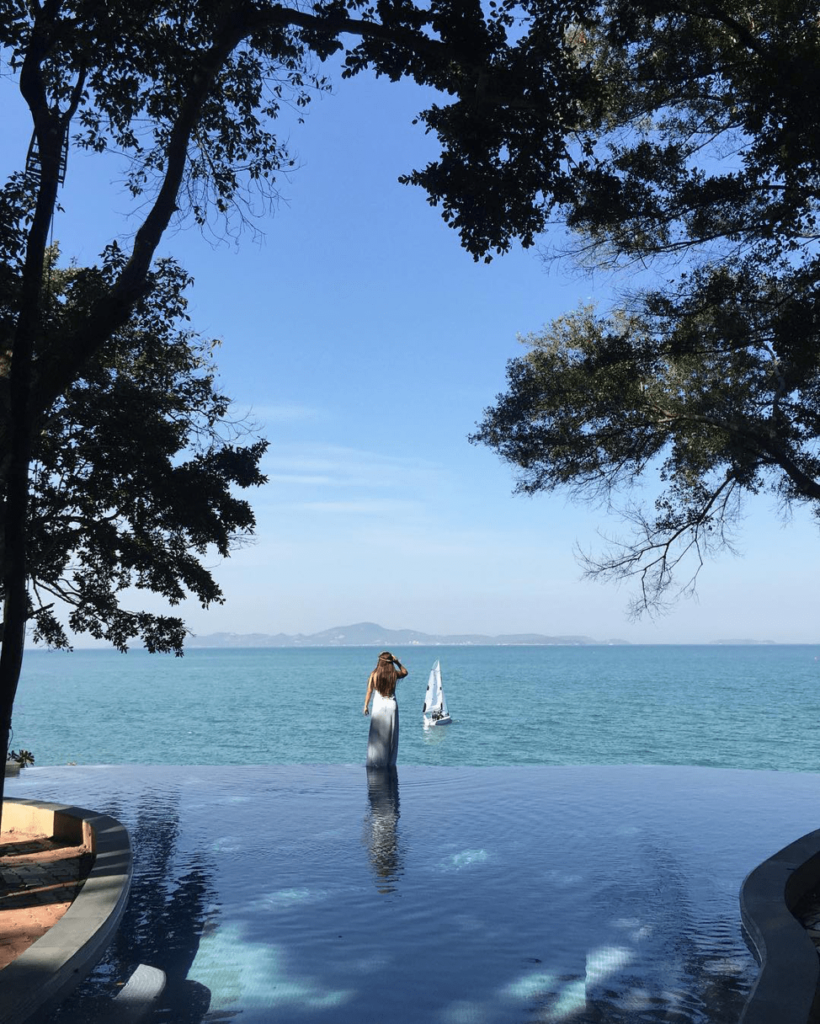 The Monttra Pattaya
Formerly a quiet fishing village along Thailand's Eastern Gulf, Pattaya has now grown into a beachside destination that's renowned for its magnificent resorts. However, you can still find tranquility in this coastal city whether you're gazing at the glistening waters of Pattaya Bay or having a moment to yourself at the serene Wat Phra Yai Temple.
Nestled in the cliffs of Pattaya, you'll find the luxurious Monttra Pattaya. With "monttra" translating to "magic," your experience at this tropical sanctuary will be nothing sort of magical bliss. Step inside the Jungle Gazebo, where you'll find pampering treatments inspired by ancient Thai healing rituals and infused with local natural nutrients. Here, you'll nourish your mind, body, and soul with aromatherapy, Swedish, or Balinese massage techniques.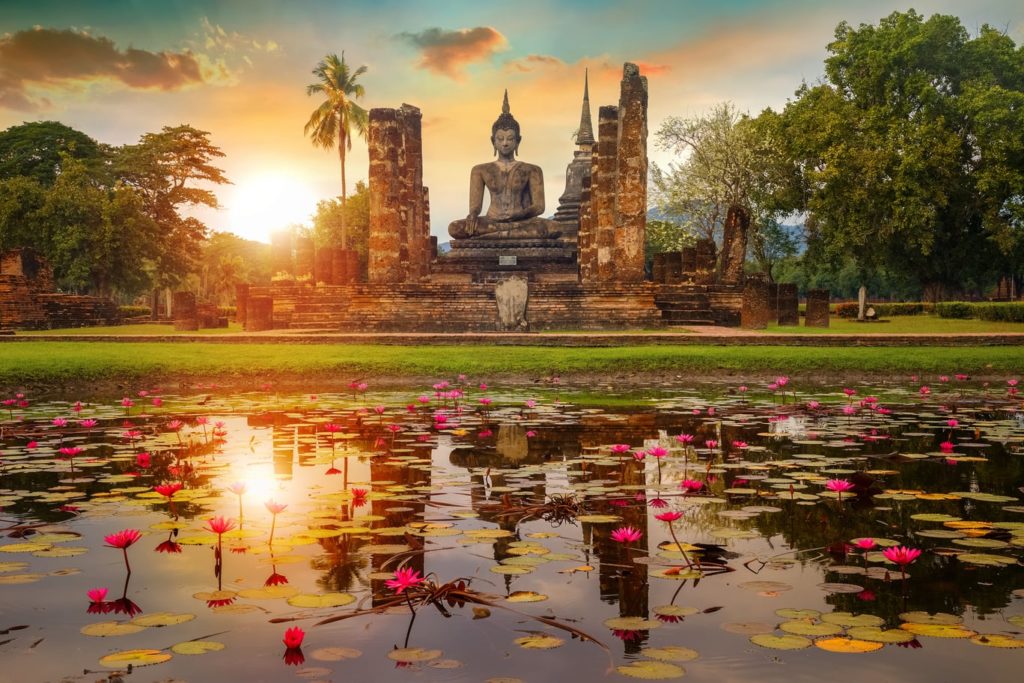 Wat Mahathat Temple
Erected in 1374 by King Borommaracha, Wat Mahathat Temple is right in the heart of old Ayutthaya. Located in this city island's Tha Wasukri sub-district, this Buddhist temple also serves as a monastery. Although a multitude of canals likely surrounded the temple in ancient times, it now overlooks a single canal — Khlong Pratu Khao Pluak that was filled sometime in the early 20th century.
Wat Mahathat is a registered national historic site and also part of the Ayutthaya World Heritage Historical Park. If you need a break from the hustle and bustle of Bangkok, a visit to the Ayutthaya area makes for the perfect day-trip. This serene destination is ideal for any traveler seeking time for contemplation and self-reflection. You even have the option of adding a relaxing river cruise onto your visit if you're looking for another way to view these ancient grounds.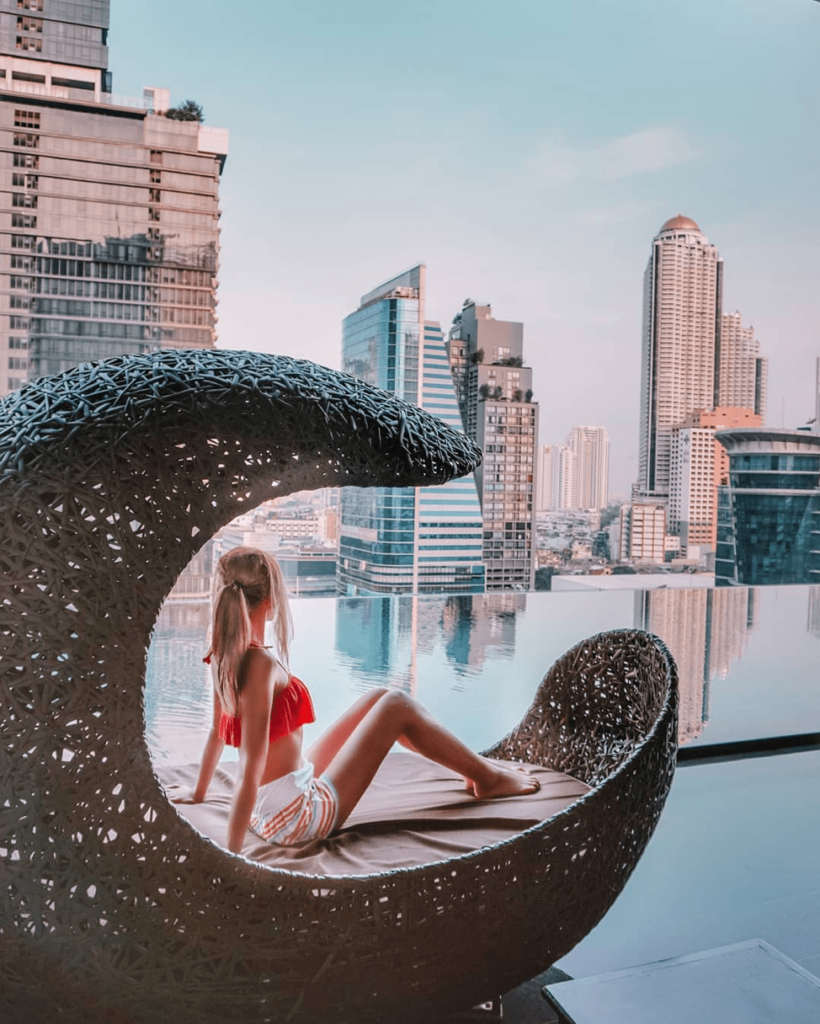 Eastin Grand Hotel Sathorn
Didn't think you could find tranquility in Bangkok? Think again. While it's well-known for its dynamic nightlife, this capital city still has deep connections to Buddhist values and regional heritage. So, while you're here, take a break from the city lights and downtown craze. Instead, meditate by local golden temples, get lost in 200-year-old villages, and seek out the city's serene spots that often go unnoticed.
After a day of exploring Bangkok, you'll need a quiet and pleasurable getaway. There's no better haven than the Eastin Grand Hotel Sathorn. This luxurious complex is the only Bangkok hotel that can boast its direct access to the BTS Sky Train system. You can quite literally step out of the city's fast-paced energy and step right into your comfortable accommodations. To have the best of both worlds, go fourteen stories up to the hotel's exceptional infinity pool. From here, you can admire Bangkok from afar as you can bask in tranquil waters and take in panoramic views.
*
Now that we've explored what Thailand has to offer let's journey to Vietnam. Another ASEAN treasure for any traveler in search of rejuvenation and self-care.
Vietnam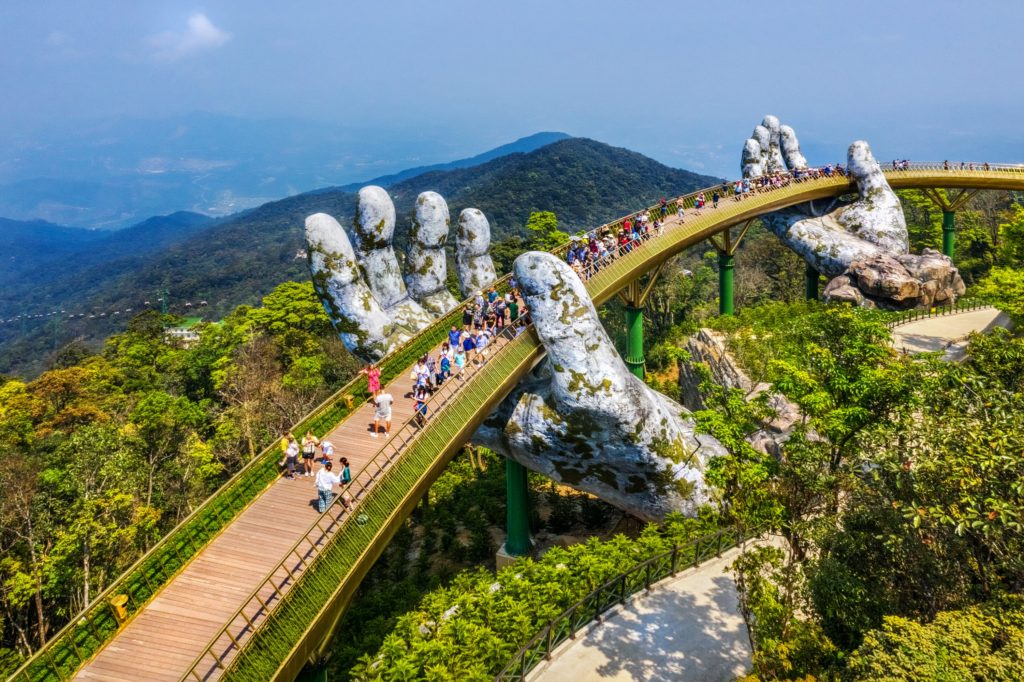 From the top of the country in Hanoi down to the buzz of Ho Chi Minh City, you're bound to find something spectacular during your travels in Vietnam. There are undoubtedly numerous spas and resorts that boast opulence and self-care. When you're here, don't miss out on the deep history and culture that this country has to offer. Beyond its modern cities and natural wonders, you can also experience its rich influences from ancient China, the Hindu religion, and even French colonialism.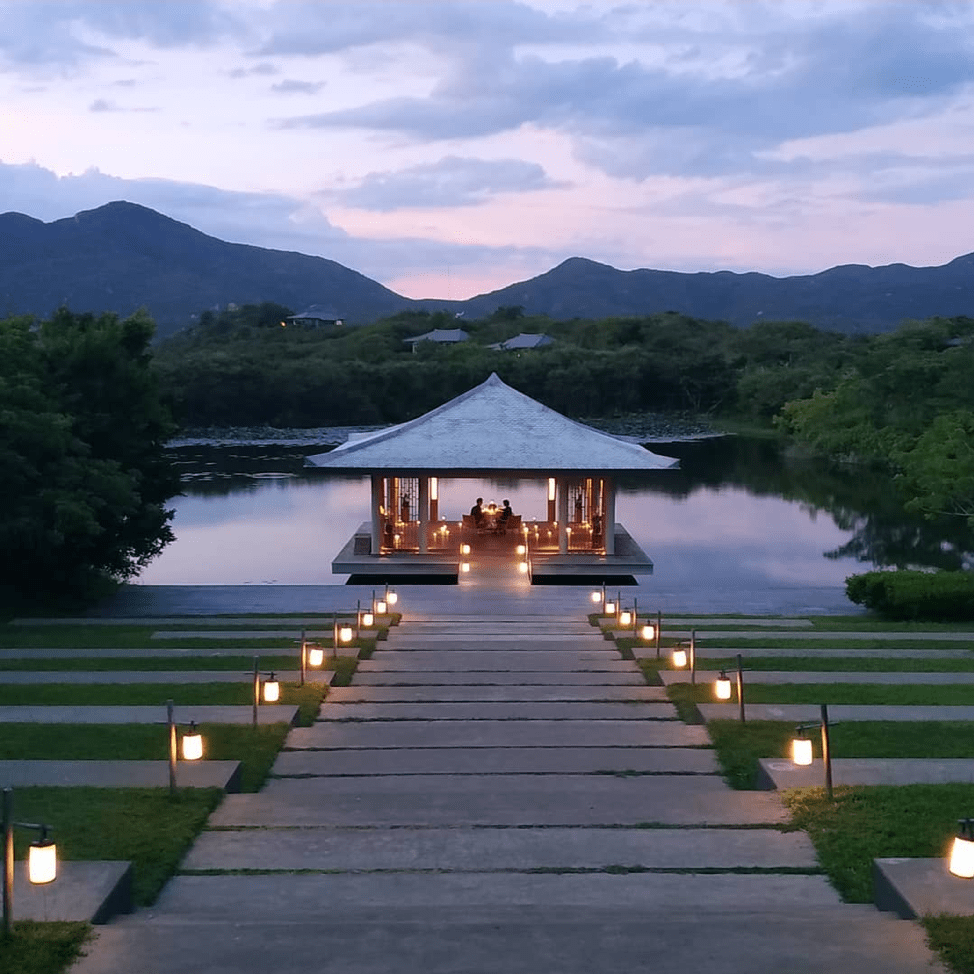 Meditate at Amanoi
Center yourself with a meditation retreat at Amanoi. This wellness sanctuary overlooks the surrounding lush green forests and the shores of Vinh Hy Bay in Vietnam. Here, you'll have the opportunity to experience a once-in-a-lifetime holistic retreat led by Geshe YongDong (Geshe La), Tibetan Bon Buddhist spiritual master and scholar. While soothing your mind, body, and spirit, step foot in the serene ambiance of Aman Spa. This wellness oasis boasts exclusive Spa Houses with nourishing scrubs, wraps, and facials where you can completely immerse yourself in 360-views of your exquisite surroundings.
The Amanoi sanctuary is located in the province of Ninh Thuận, a mountainous and forested region in southeast Vietnam. But, if you're looking for paradise by the shore, you'll find it here too. Its coast lined by the clear waters of the Ninh Chữ and Vĩnh Hy beaches. This province is also home to the ethnic minority known as the Cham people. You can experience their culture during the Kate Festival (Cham New Year) or through a hike to their ancient Hindu temples, such as Po Klong Garai and Po Rome.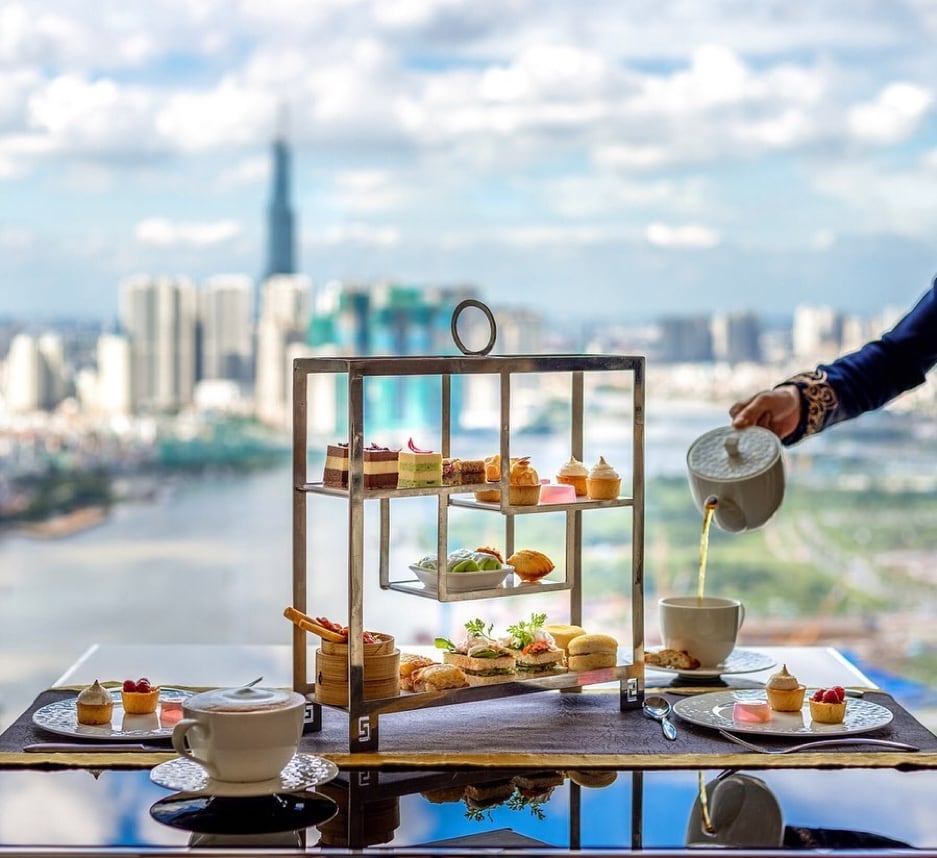 The Reverie Saigon
With a population of 8.4 million people, Ho Chi Minh City (HCMC), a dynamic location in Vietnam is the most populated city in the nation. Formerly known as Saigon, the unique and historical energy of this metropolis is still palpable to this day. When you're here be sure to immerse yourself in its rich culture by strolling through Ben Thanh Market and having a moment to yourself in Thien Hau Pagoda.
As you unwind from your travels in HCMC, find solace at The Reverie Saigon. With floor-to-ceiling windows, you'll be surrounded by breathtaking views of the cityscape and Saigon River. Make this stellar sight your backdrop as you enjoy an elegant meal or even high tea at Café Cardinal. And, after its decadent French menu tends to your palette, an expert masseuse at their spa can tend to your body and mind. Choose from any of their signature pampering treatments, including the Classic Vietnamese massage, Five Elements by Ila, and Seaweed Hot Stone by Voya.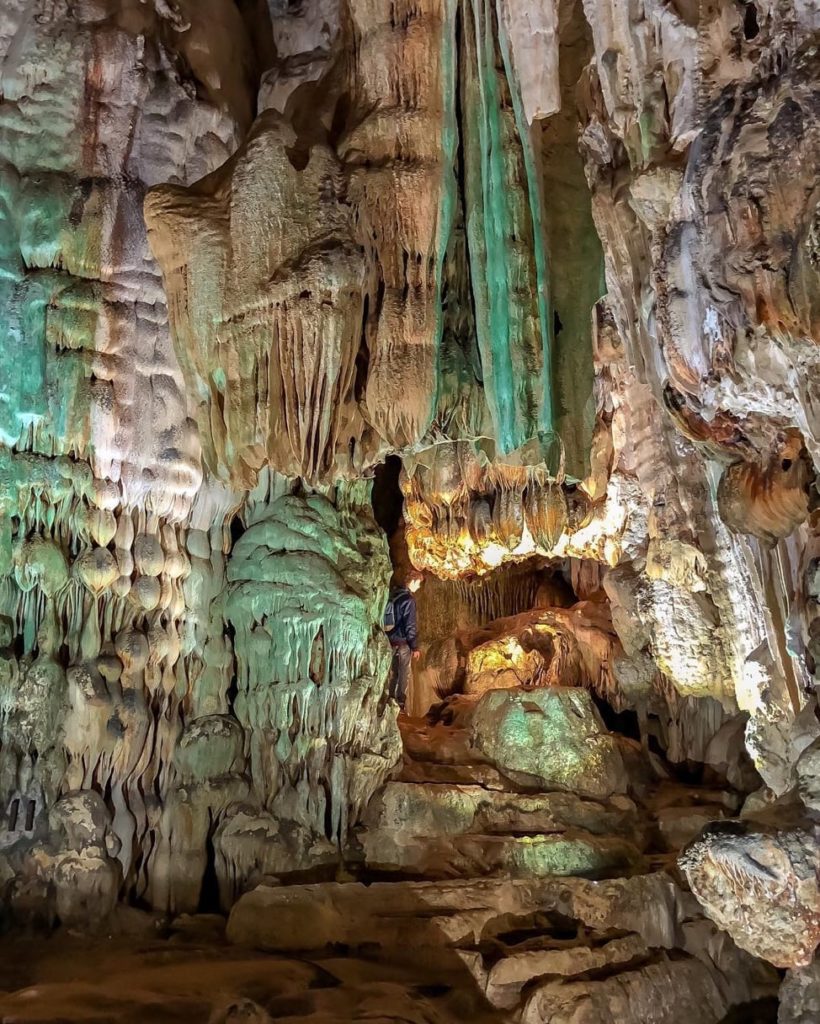 Phong Nha Cave
Handcrafted by Mother Nature, Phong Nha Cave is an extraordinary attraction that'll leave any traveler in awe. Located the UNESCO World Heritage Site of Phong Nha-Kẻ Bàng National Park, this magnificent cave runs 7,729 meters long. It features 14 grottoes and is home to a 13,969-meter underground river. Take a boat past the grazing buffalo and surrounding limestone forest to arrive at the cave's entrance. From there, you'll silently navigate the interior where you'll witness its many illuminated caverns.
A trip to Phong Nha-Kẻ Bàng National Park makes an ideal getaway for travelers in Vietnam seeking a change in pace. Just south of Hanoi, this remarkable attraction takes you out of the city craze and into the natural bliss of the Quảng Bình Province. In addition to being a place of beauty and serenity, this park was created as a refuge for one of the world's two largest karst regions and the limestone forest of Vietnam's Annamite Range formed approximately 400 million years ago.
*
Between Thailand and Vietnam, the opportunities for renewing self-care are genuinely endless. Whether to indulge your senses with a five-star spa or escape into the wonders of nature, the choice for wellness is yours to make.