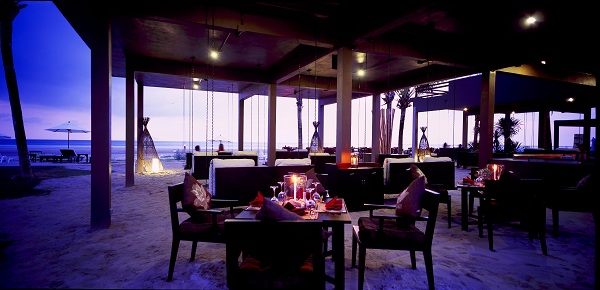 Nahm restaurant in Bangkok has secured the coveted No.1 spot at Asia's 50 Best Restaurants Awards in Singapore. As well as earning the title The S.Pellegrino Asia's Best Restaurant, it was also named The S. Pellegrino Best Restaurant in Thailand.
Organised by William Reed Business Media, the prestigious Asia's 50 Best Restaurants Award is in its second year. The 2014 winners were announced at an elegant awards ceremony at the Capella Hotel, Singapore, and the event was covered by CNN Travel International's online edition on 25 February, 2014.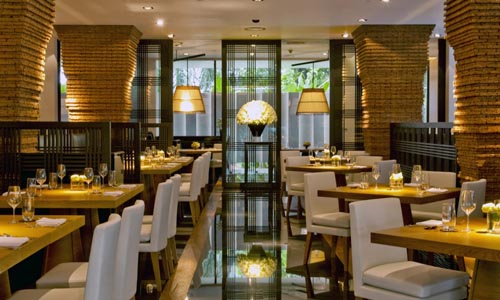 Last year, Nahm was ranked No.3 at the inaugural Asia's 50 Best Restaurants Awards. It gained global attention when it first appeared on the World's 50 Best Restaurants list in 2012 at No.50, jumping to No.32 a year later.
Nahm, located in Bangkok's Metropolitan Hotel, was opened by Australian-born chef David Thompson, who celebrates the bold flavours of authentic Thai cuisine by reviving and reinterpreting centuries-old recipes of former Thai matriarchs. The Michelin-starred chef opened a branch of his famed Nahm restaurant in Bangkok in 2010, after the success of his flagship restaurant in London.
This year, Asia's 50 Best Restaurants Awards saw two entries from Bangkok listed in the Top 10. As well as Nahm which is No. 1, there is the Indian restaurant Gaggan, which ranked No. 3, leaping seven places from 2013.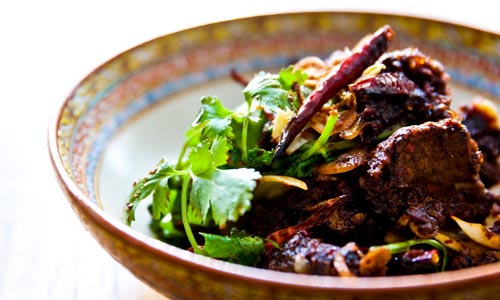 Other entries from Thailand also include Sra Bua by Kiin Kiin (No. 21), Bo.lan (No. 28), Eat Me (No. 37), and the new entry this year is Issaya Siamese Club in Bangkok debuting at No. 31.
Mr. Thawatchai Arunyik, Governor of TAT said, "The Awards are recognition of the hard work of chefs and restaurant owners. The fact that Nahm serves such traditional Thai cuisine makes this recognition even sweeter, as it means our national dishes are internationally acclaimed.
"The variety of restaurants on this list also shows how much Bangkok's food scene has changed over the years. The city is now known for many different types of world cuisine and is fast becoming a culinary capital."
Bangkok's Top 50 Best Restaurants in Asia
No. 1 Nahm, Bangkok: The fiery and feisty dishes on Nahm's menu are based on the centuries-old cookbooks of Thai matriarchs.
Location: Ground floor, Metropolitan Hotel, 27 South Sathorn Road, Bangkok; +66 (0) 2625 3388
Website:
No. 3 Gaggan: Classic Indian food redefined with a modernist twist.
Location: 68/1 Soi Lang Suan, Ploenchit Road, Lumpini, Bangkok; +66 (0) 2652 1700
Website
No. 21 Sra Bua by Kiin Kiin: A modern interpretation of Thai classics from a Michelin-starred chef.
Location: Siam Kempinski Hotel 991/1, Rama I Road, Pathumwan, Bangkok; +66 (0) 2162 9000
Website
No. 28 Bo. lan With its food philosophy, Bo. lan aims to promote the biodiversity of both wild and cultivated produce.
Location: 42 Soi Pichai Ronnarong Songkram, Sukhumvit Soi 26, Klong Toei, Bangkok; +66 (0) 2260 2962
Website
No. 31 Issaya Siamese Club: A debut entry from Bangkok, the restaurant was founded by Thai Chef Ian Kittichai. The menu features Thai cuisine made with traditional ingredients and flavours using progressive cooking methods.
Location: 4 Soi Sri Aksorn, Chua Ploeng Road, Sathorn, Bangkok; +66 (0) 2672 9020 – 1
Website
No. 37 Eat Me: A popular venue where modern, classic and regional dishes are served in a laid back, gallery-like atmosphere.
Location: 20 metres in Convent Road, Soi Pipat 2, Silom, Bangkok; + 66 (0) 2238 0931
Website
Celebrating excellent food and the top chefs of the region, the list of Asia's 50 Best Restaurants is an off-shoot of the prestigious World's 50 Best Restaurant Awards, which are regarded as among the highest accolades in the industry.
For CNN's full report, click here

Contact Information:
International Public Relations Division
Tourism Authority of Thailand
Tel: +66 (0) 2250 5500 ext. 4545-48
Fax: +66 (0) 2253 7419
E-mail: prdiv3@tat.or.th
Web site: www.tatnews.org