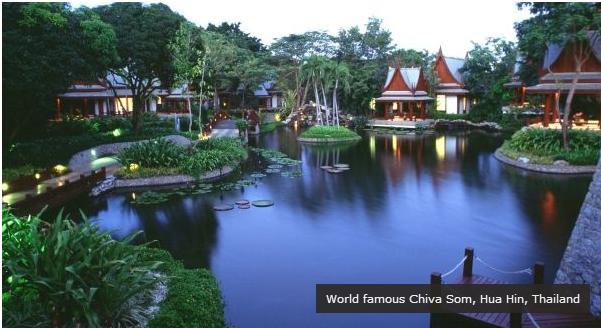 Contemporary city living is a fast-paced, finely-tuned operation that requires a lot of effort to maintain. Most of us take short cuts just to keep up with our own lives – fast food, sleep deprivation and non-existent downtime are the common time-saving devices – and while some people have a super-human ability to power through life without pause, most discover that an unchecked modern existence eventually results in an epic meltdown.
Most sane people attempt to avoid this by working out and trying out the latest dieting fad.While processed foods and environmental pollutants tend to be relatively easy to eliminate from the body through diet, the cleansing of the most important thing – the psyche – demands an entirely different approach.Enter the Southeast Asian detox retreat, the simultaneous purification of mind, body and spirit; sometimes extreme, sometimes gentle, but, if the popularity of these things is any qualifier, super effective.
Detox retreats in Southeast Asia offer the full gamut of rejuvenating treatments. Thanks to Ayurveda – a traditional Indian approach to medicine – many detox programs in this region see the concept of 'wellness' as a balance of five elements – earth, water, air, fire and life energy (i.e. connecting to the universe). While that might sound completely kooky to the hardcore rationalist, no one can argue it's easier to still the mind while surveying the stars from a deserted beach than it is in central Bangkok, where the stars aren't even visible.
For the most vigorous spiritual cleansing, there's vipassana – popular in Thailand. While this is a traditional Buddhist practice, retreats for laypeople have no religious agenda and serve predominantly to still the mind rather than fill it with dogma. Programs are usually held in a monastery and can last from a few days to a few weeks. Participants live modestly on two vegetarian meals a day, wear long floaty clothing, meditate for several hours a day and, most importantly, don't speak for the entire time.
For something less intense and more social, the islands of Southeast Asia are great for city-slickers wanting to detox. Hypnotically swaying palms, warm blue water and white sand – not to mention the prospect of donning a swimsuit in public – are all excellent motivating factors when it comes to a complete health overhaul. While Thailand's southern coastlines are an obvious choice for tropical rehab (Hua Hin's Chiva Som is one famous health resort and popular with Hollywood's A-list), Bali also has an impressive spread of retreats, from the luxurious to the low-cost.
Given that Bali is a tropical paradise, Balinese resorts of any star-rating can all offer blissfully beautiful surroundings, warm weather and a relaxed island pace. Wellness retreats focus on a variety of different practices, including yoga, meditation, fasting, colonics, massage and spa treatments and often a combination of all. Depending on which slice of heaven you prefer, the beaches of Nusa Dua and the lush mountain terrain of inland Ubud are both popular retreat locales.
Malaysia is another exotic detox destination. Sabah has the obvious advantage of being on the ecologically rich island of Borneo, complete with orangutan sanctuaries, world-class diving and hiking around Mount Kinabalu to help revive the senses. Langkawi Island has the super-luxe award-winning Datai Resort, nestled in gorgeous rainforest and ensconcing guests in clean Zen décor. Oil drips, hot stone massages and nature walks assist in total metaphysical rejuvenation.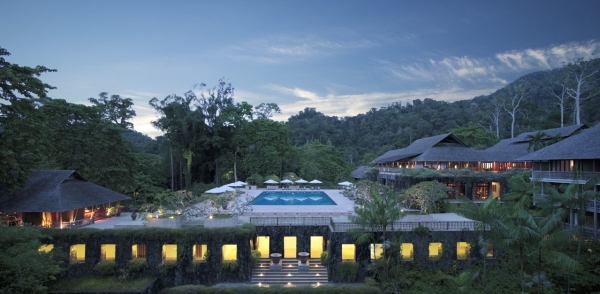 The most exclusive Malaysian retreat is Pangkor Laut Resort, set on its own island. Pangkor Laut's Spa Village specializes in Ayurvedic treatments and traditional Balinese, Chinese and Malay therapies with dedicated consultants to tailor programs for their guests. The most restorative aspect of Pangkor Laut, however, is its setting – the Spa Villas themselves are perched on stilts above the ocean while jungle treks and sailing expeditions facilitate a complete connection with nature.
Location is ultimately the final word when it comes to the South East Asian detox regime. The region is blessed with ridiculously bio-diverse rainforests, humid weather (good for sweating), beautiful beaches and cultures that consider smiling one of the most important social tools – the banana smoothies and chakra massages are almost superfluous.
Bek van Vliet is a freelance travel writer and blogger living in Bangkok, with her 2 cats.