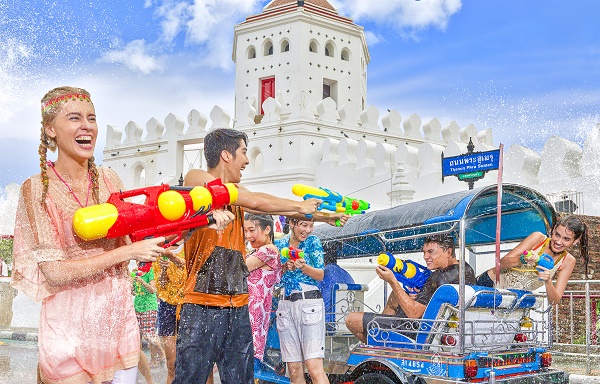 For all of Southeast Asia's popularity with gap year travelers, the average gap year itinerary can be a mystery, requiring an expert's opinion to unravel. What countries check off all the boxes for the gap year – low cost, diverse experiences and easy to get around in?
We asked three former gap year travelers – the "Bemused Backpacker" Mike Huxley, "Where is Tara" Tara Povey and Margherita Ragg of the Crowded Planet, now all full-time bloggers – about the countries best suited to start your gap year expedition in. While all of Southeast Asia's a gap year traveler's oyster, the three countries mentioned here are excellent starting points and worth significant part of your sabbatical year.
Thailand: Classic Starting Point
In a blog entry, Mike Huxley recalls the first time he visited Thailand – and fell for it hard.
"It was the first country that I visited at the start of my own backpacking adventures over a decade ago and it completely changed myw life," he wrote. "Since then I have never quite been able to pull myself away completely from the land of smiles and have been back on more than one occasion, so okay, I'm a little bit biased!"
Mike runs down the reasons for Thailand's popularity with travelers. "In many ways [Thailand] is almost like it is a destination tailor made for inexperienced, first time backpackers," he muses. "It has a very safe, well worn backpacker trail, with plenty of sleeping, eating and transport options to choose from that make it absolutely no effort to travel through at all."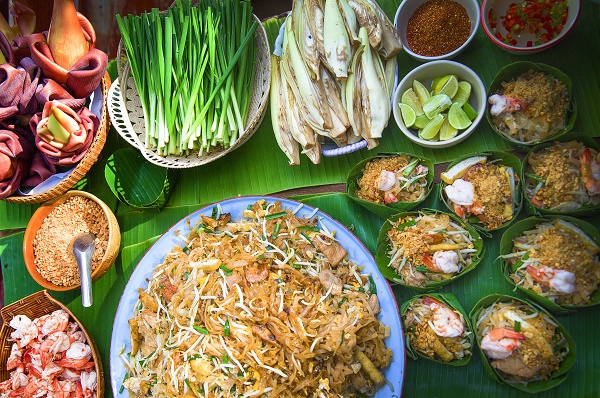 Today, Mike recommends using Thailand as a starting point for gap year travelers – but venture to other Southeast Asian countries later on.
"Thailand is the vast majority of first-time backpackers' introduction to Southeast Asia," he explains. "It has the culture, the food, the people, the adventure and the backpacker infrastructure to hold a first timers hand a little bit. Places like Malaysia, the Philippines and Indonesia have all of that too, but with a little bit more of an independently adventurous spirit."
For an itinerary that includes the best of Thailand, embark on this 15-day/14-night voyage that erases the borders between Thailand and Cambodia.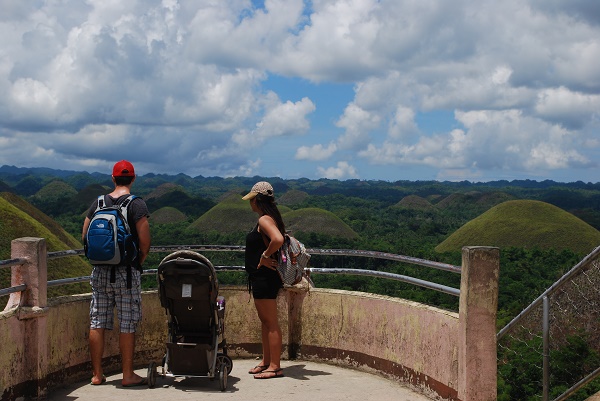 Philippines: No Language Barrier
Margherita Ragg counsels first-time gap year travellers to give the Philippines a chance.
"First of all, it's the country where English is most widely spoken, making it ideal for first-time travellers," Margherita tells us. "People are friendly and welcoming, and the country offers lots of different experiences and landscapes, including paradise beaches, mountains, volcanoes and jungles."
Unlike most countries in Southeast Asia, the Philippines is an archipelago, a collection of islands – and that offers both pros and cons for the first-time gap year visitor.
"Islands like Bohol offer an incredible variety of things to see and do, with great beaches, forests, wildlife and more," Margherita tells us. "The only issue is that it's harder to travel around because there are so many islands… but that's not necessarily a bad thing in my opinion."
Lastly, it all boils down to cost – and the Philippines delivers on that account, too. "The Philippines are also very affordable by Western standards, and relatively under-touristed compared to places like Thailand."
For a trip through the Philippines and a few other Southeast Asia countries, embark on this 7-day, 6-night hop that also threads through Vietnam and Cambodia.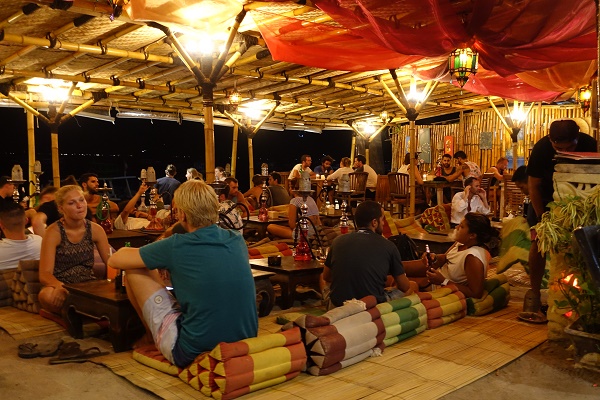 Indonesia: Islands of Diversity
Tara Povey's spent a large chunk of her Southeast Asia travel time in the water, so it's no surprise that she recommends the region's largest archipelago for gap year travellers.
"I LOVE Indonesia," she begins, recommending its top activities both in and out of the water. Around Indonesia's seas, "there are incredible ship wrecks for diving. You can, of course, learn to surf…. If you're into the more luxurious things in life there are plenty of exclusive beach clubs and resorts. If you want to party then make sure to check out Kuta and the Gili islands."
Further from shore, Tara gives props to Indonesia's culinary scene: "The food is incredible. You can get a plate of traditional Indonesian food in a Warung (family owned restaurant/cafe) for less than £1. I'm actually craving Nasi Goreng as we speak."
And some wildlife encounters in Indonesia simply can't be found anywhere else: "There's the Komodo National Park where you can walk with dragons," Tara says. "There is also the Indonesian part of Borneo, Kalimantan, where you can go to explore the ancient rainforest in search of orangutans."
Diversity is literally Indonesia's national motto, and it's what Tara loves about the country most of all. "Indonesia is a big place to explore full of different islands, activities and things to see," she explains. "Indonesia is the kind of place where you could make so many new friends and have such an incredible time that you might just forget about ever going home!"
For the best of Indonesia (and then some) in a single itinerary, check out this 7-day, 6-night trip through Singapore, Johor in Malaysia, and Indonesia's Jakarta and Bandung.
* * * *
Keep up to date on Mike Huxley's adventures as the Bemused Backpacker on his official site, or follow his social media postings on Twitter, Pinterest and Facebook.
You'll find Margherita posting about her travels with her partner Nick on their official site The Crowded Planet – they also post social media updates on Twitter, Google+ and Pinterest.
When not on the road, Tara Povey blogs at her site Where is Tara, and does social media on the following profiles: Twitter, Facebook, Instagram and Youtube.