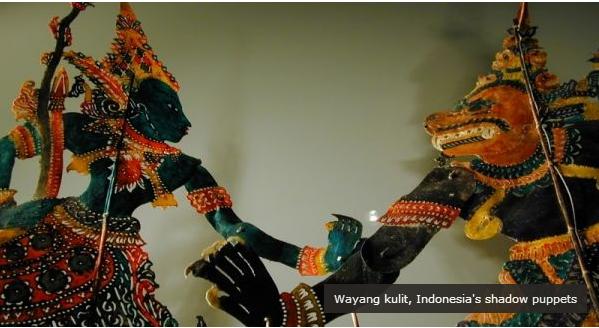 The largest and most populous country in SE Asia, Indonesia claims some 17,000 islands that stretch over 5,000km across equatorial Asia to Australia. Such geographic expanse lends to a great wealth of ethnic and cultural diversity. The Islamic state was colonized by the Dutch in the early 17th century as an important trading post, with their rule lasting over thee centuries until independence in 1945. After decades of rule by President Suharto, since the late 1990s Indonesia has experienced a period of dramatic political, social, economic change.
Early 20th century art practice was built upon the traditions and movements in European art, but by the 1930s there were a growing number of nationalist artists such as S. Sudjojono who rejected romantic and exotic colonialist creativity they dubbed Mooi-indie, for a more Asia-specific viewpoint. This led to the foundation of the first Indonesian painters group, Persagi.
Today the Indonesian contemporary art scene is one of the most active in SE Asia, warranting regular biennales in both Jakarta and Yogyakarta, as well as the publishing of its own international arts publication C-Arts. While some contemporary artists still address themes pertaining to earlier colonial legacy, more artists explore current issues of cultural diversity and national identity, as well as the merging of traditional or indigenous crafts with contemporary art forms.
One of the best recognized Indonesian artists internationally, Heri Dono invigorates the traditional craft form of shadow puppetry, or wayang kulit, with socially relevant commentaries.Exploring the significance of indigenous culture as a metaphor for modern Indonesian society, Nindityo Adipurnomo's sculptures draw inspiration from the Javanese female decorative hairpiece, konde.
An ascendant still in his early thirties, Eko Nugroho has already established himself on the international stage. One of a recent generation of creative commentators on Indonesia's political and economic climate since the mid-to-late nineties, Nugroho's pop-cartoon style is often peppered with ironic slogans parodying the rhetoric of Indonesian bureaucrats. His oeuvre is visually affiliated to several of his fellow Indonesian illustrators and artists, including the underground group Apotik Komik (Comic Chemist), or the colourfully naïve style of Eddie Hara.
Taring Padi (Teeth of the Rice) is one of Indonesia's most active underground arts collectives. Established in the late 1990s as a part of the anti-Suharto protests, their narrative monochrome illustrative compositions encompass a range of pertinent issues facing Indonesians and Asians today.
Despite Indonesia claiming such an extensive archipelago, it is still the central island of Java and neighbouring Bali that are the nation's cultural focal points. On Java, obviously the capital Jakarta has an extensive arts scene with the largest number of government backed and private art spaces, but there are also lively art communities in the western city of Bandung and Yogyakarta, while sleepy Ubud on Bali also has a noticeable arts scene.
Once dubbed the Paris of Java, the former colonial town of Bandung is now the modern sprawl of Indonesia's fourth largest city. The cooler climate is reflected in the more technical, Western aligned theoretical and conceptually driven sensibilities of the extensive community of artists who study and work there.
Further east in Yogyakarta's bustling arts scene, artists refer more to indigenous cultural identifiers for artistic inspiration. There is a strong tradition toward Javanese heritage and how this stands against more modern societal trends. Centred round the Indonesian Institute of Art, other major significant creative platforms include Cemeti Art House for residencies, the Indonesian Visual Art Archive (IVAA), and the Jogja National Museum. The Balinese scene is also firmly entrenched in its own idiosyncratic cultural make-up, which suits the largely tourist driven commercial galleries there.
In the slipstream of China's, and to a lesser extent India's, increased artistic value, more collectors are turning their attentions to Indonesian art's investment capability. With prices more reasonable than their heavyweight Asian counterparts, there has been an upsurge in the number of Indonesian artworks going under the gable at regional auctions in Singapore and Hong Kong. There is also strong support for the auctioneers Larasati, Sidharta and Borobudur, along with an enthusiastic domestic collecting base led by the likes of the senior Dr. Oei Hong Djien. Artists attracting most attention include Bali born Nyoman Masriadi's imposing pop-figurations.
Bangkok based writer-artist Steven Pettifor is a Bangkok based critic and independent curator. He is the author of Flavours – Thai Contemporary Art