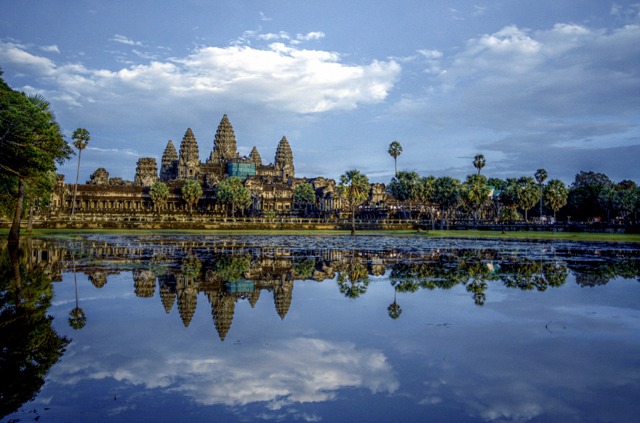 Image courtesy of the Ministry of Tourism of Cambodia, used with permission
Finally, the sprawling Angkor temple complex in Siem Reap gets a competitive event worthy of the 400-square-kilometre venue: the Angkor Empire Full Marathon, a race that begins and ends in front of Angkor Wat's central sanctuary.
The race map reads like a scenic tour of the temples and Siem Reap, with the route leading past Banteay Kdei, Banteay Srei, Bayon, Ta Prohm, and numerous Khmer traditional villages. Bookending the entire race is the massive temple of Angkor Wat: built out of sandstone and laterite and begun in 1113 AD, the structure was built as a temple honoring the Hindu god Shiva, and remains the largest Hindu temple in the world.
The race – the first full marathon in Siem Reap – will be held on August 17 of this year, and is fully certified by both the International Association of Athletics Federations and the Association of International Marathons and Distance Races.
Elsewhere on the Web: Visit the official site for the Angkor Empire Marathon.