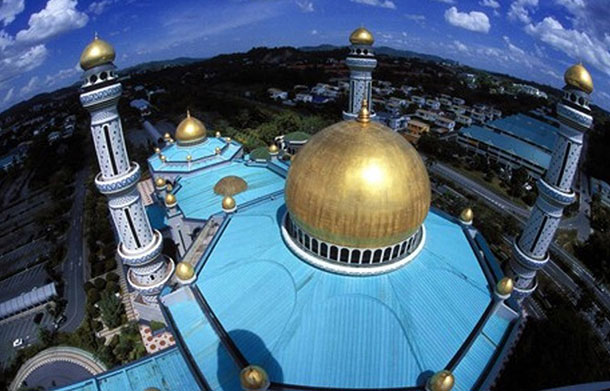 History, heritage, culture and religion intersect in Bandar Seri Begawan. Quiet and unassuming, Brunei's capital looks little like what you'd expect of a metropolis built on oil riches. You'll find no glinting skyscrapers. Mosques, not malls or business centers, are the most prominent structures in the Bandar Seri Begawan skyline.
Steeped in Islam, the capital's mosques loom large in every city tour. Jame'Asr Hassanil Bolkiah Mosque, the country's largest, was built in 1992 to commemorate the sultan's 25th regnal year. Most appropriately, this mosque is highly regarded as be one of the most regal in Southeast Asia.
Omar Ali Saifuddien Mosque, on the other hand, is the tallest mosque in the capital city. Built in 1958, its call to prayer rings true across the capital at dusk and dawn; tourists love its gold-coated main dome, manicured gardens, and lagoon with a replica royal barge afloat at its centre.
For a different take on the city's culture, visit its museums. The Brunei Museum is a handy pitstop for exhibits featuring Islamic art and nation's history. The Oil and Gas Gallery details the country's rise in the petroleum industry. And the Royal Regalia Museum pays homage to the sultanate by showcasing a collection of royal effects associated with the ruling dynasty.
You can book a tour of Bandar Seri Begawan from most hotels and visitors centers. Whilst urban attractions make up most of the tours, a handful of packages also offer water taxi rides to Kampong Ayer, one of the world's largest water village, and to the mangroves close to Brunei Bay, where the rare proboscis monkey makes its home.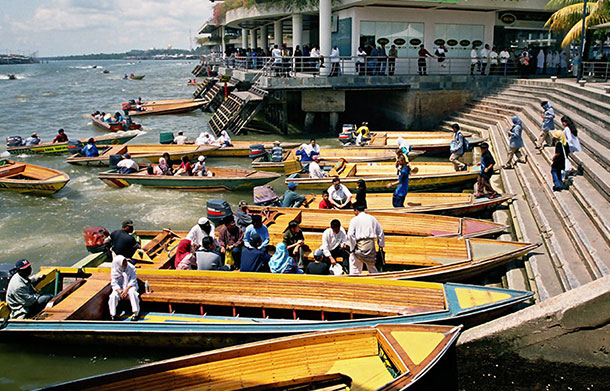 Similar Southeast Asia Experiences
Southeast Asia's other major capitals let you peek into the local culture without needing to travel far. Try visiting Malaysia's Kuala Lumpur; Cambodia's Phnom Penh; Indonesia's Jakarta; Singapore; Thailand's Bangkok; and Vietnam's Hanoi.