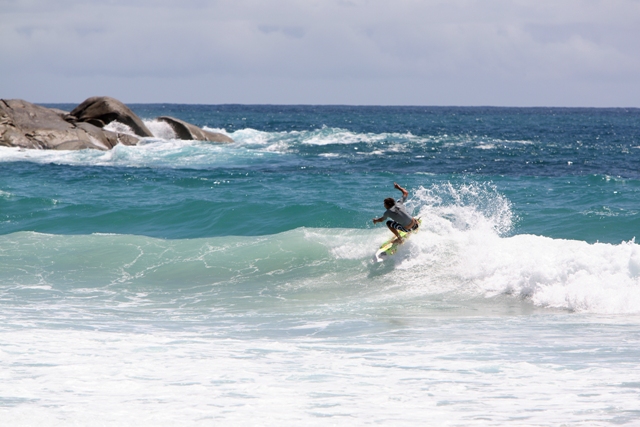 Image courtesy of Tourism Thailand, used with permission
When the low season arrives in Phuket between April and November, surfers take advantage of the relatively empty beaches and larger swells to ride the waves.
Surfers expecting the consistency of Mentawai and Oahu should manage their expectations: the southwest monsoon may bring several days of winds and the swells that come with it, but the winds eventually drop and you get glassy seas for the next few days that follow.
That's not stopped a thriving surf scene from developing in Phuket, though. The island's Kata Beach now serves as Phuket's surfing capital, with relatively consistent swells rising up to two metres and a growing following thanks to its laid-back atmosphere, surfeit of surf shops and even a surfing simulator at Phuket Surf House.
Kalim Beach provides another side to Phuket surfing, with a right-handed reef break that requires some caution on your part to navigate. On the other hand, the waves on Kalim Beach rise to up to three metres with a wave ride of up to 100 metres – you get more than your money's worth! Other beaches worth checking out in Phuket have their own charms – among them Surin Beach, Nai Han Beach, and Kamala Beach.
Elsewhere on the web: Find out more about Phuket on the official tourism site.