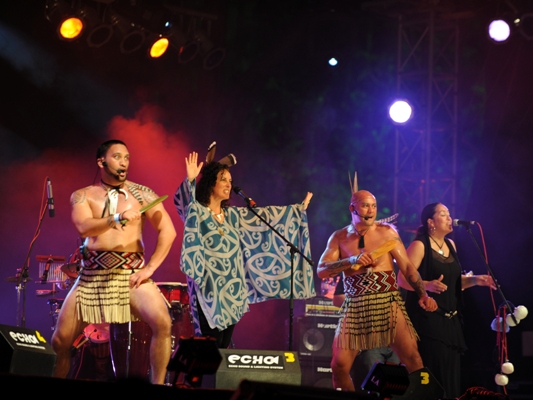 Southeast Asia has always been alive with music. But none of the region's countries has ever begrudged its musical gifts to the rest of the world – we've made it a point to give as good as we get.
As a result, we've got some of the world's top music festivals happening in our midst, covering the happy marriages of our local musical traditions with foreign ones like jazz, alternative rock and world music.
If you love music, schedule a trip to Southeast Asia to coincide with the following events.
Indonesia's Java Jazz Festival. America may have invented jazz, but now it belongs to the whole world. Case in point: one of the world's biggest jazz festivals takes place in Southeast Asia, in the Indonesian capital of Jakarta.
The Jakarta International Java Jazz Festival (JJF) recently celebrated its tenth anniversary with over 180 performers showing off their jazz chops at the Jakarta International Expo. The JJF, more than any other local festival, is truly international: it takes international giants like James Brown, Stevie Wonder, Diane Warren, Natalie Cole, and Bobby McFerrin and puts them onstage alongside Indonesian up-and-comers like Jamie Aditya and Sheila on 7.
This massive celebration of jazz takes place every March in Jakarta, Indonesia. For details on the next JJF, read their official website: javajazzfestival.com.
Malaysia's Rainforest World Music Festival. "World music" is a broad art form that blends Western music styles with international influences: Mongolian, Basque and Georgian musical traditions are all equally at home here. One venue brings all the best performers in this genre together every year – the Sarawak Rainforest World Music Festival.
Now on its 18th year, the Rainforest World Music Festival turns the jungles of Sarawak into an unforgettable backdrop for the finest world music performers. The last festival – which concluded on the 9th of August – brought in 14 bands for three days of continuous performances. Away from the Festival's main stage, attendees can also enjoy lectures, mini-concerts, workshops, and jamming sessions with fellow world music enthusiasts.
The Sarawak Cultural Village hosts the Rainforest World Music Festival almost every year; its traditional houses and exhibits on local life, food and clothing offer an immersive look at the local culture. For more details on the next Festival in July 2016, visit the official site: rwmf.net.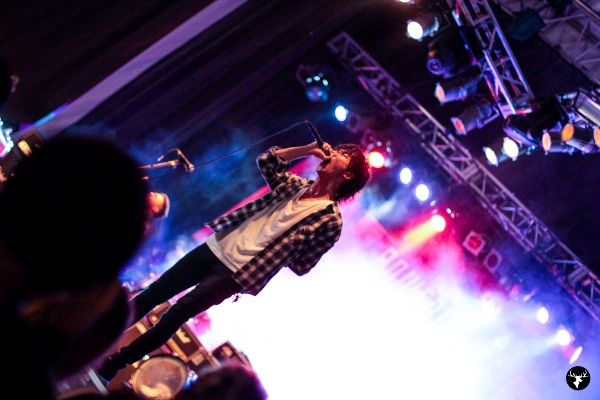 Singapore's BayBeats. For three days in June, Southeast Asia's best alternative music proponents take the stage at Esplanade – Theatres on the Bay in the Marina Bay. Music enthusiasts come in their multitudes to see Singapore and the region's finest in the alternative music scene perform in this free festival. In the last edition, 28 bands – across music genres as diverse as electro, emo, post-rock, pop and metal – rocked the stage.
Besides established bands, Baybeats is also a hothouse for musicians on the rise, and a crash course for other career-seekers in the alternative music scene. The Baybeats Budding initiative is held annually as part of the festival, providing mentorship and hands-on opportunities for aspiring gig photographers, music journalists and videographers.
For more information on Baybeats and its next go-around in June 2016, visit their official site: baybeats.com.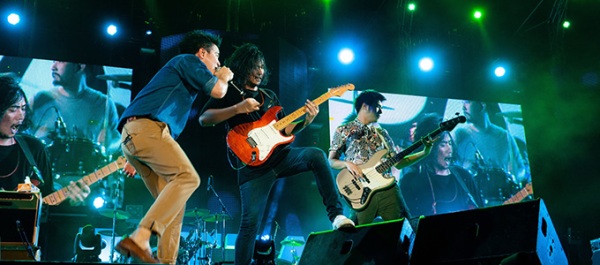 Pattaya International Music Festival is Thailand's biggest music festival, featuring performances by Thai and international artists at two stages along Pattaya's Beach Road. The concert evangelizes the "Thai way of happiness" through different genres of music, from pop to hip hop to rock to jazz.
The festival takes place over three nights, with the first bands going on stage at around 7pm till the last call on midnight.
In 2015, the Pattaya International Music Festival took place between 20-22 March. For more information on the Pattaya International Music Festival, visit: www.pattayamusicfest.com