Ready to explore even more of what Southeast Asia has to offer? In this installment of Culture and Heritage in ASEAN, we invite you to discover even more amazing things to do when visiting the magnificent countries of Brunei and Cambodia.
Brunei
While Brunei may be a nation of just over 428,000 people, it shouldn't be overlooked by visitors to Southeast Asia. The country has so many unique and cultural experiences for everyone to explore. For starters, there's the amazing food that's native to the country.
Gadong Night Market
Arguably, the best—and most delicious—way to explore a country, is through food. In Brunei, a great way to do this is by visiting the Gadong Night Market, fittingly in the town of Gadong. Open every afternoon to evening, the market is a series of stalls selling local food at very affordable prices. Food typically ranges from 1 BND to 5 BND, a little under 1 to 5 USD. 
All of the food is cooked fresh and, in fact, you might be concerned at first about the smoke you're seeing in the distance while approaching the market, but not to worry- it's just the open grills searing in that one-of-a-kind flavor! A must-try is Nasi Lemak or Nasi Bungkus, a rice dish that is cooked in coconut milk with pandan leaves. The word "Nasi Bungkus" literally means "wrapped rice" and this is a local fast-food favorite! Take your time wandering through the stalls, sampling food as you go.
Labi
Just an hour and a half from Bandar Seri Begawan and 45 minutes from Kuala Belait, lies of one Brunei's best-kept secrets – Labi!  Here lies a small community of the Iban ethnic tribe. Having settled in the area around 1940, the Iban tribe resides in traditional longhouses and live off of the land. Visitors can enjoy a homestay in one of these traditional longhouses and see festively-dressed native dancers perform the true heritage of the land of Brunei.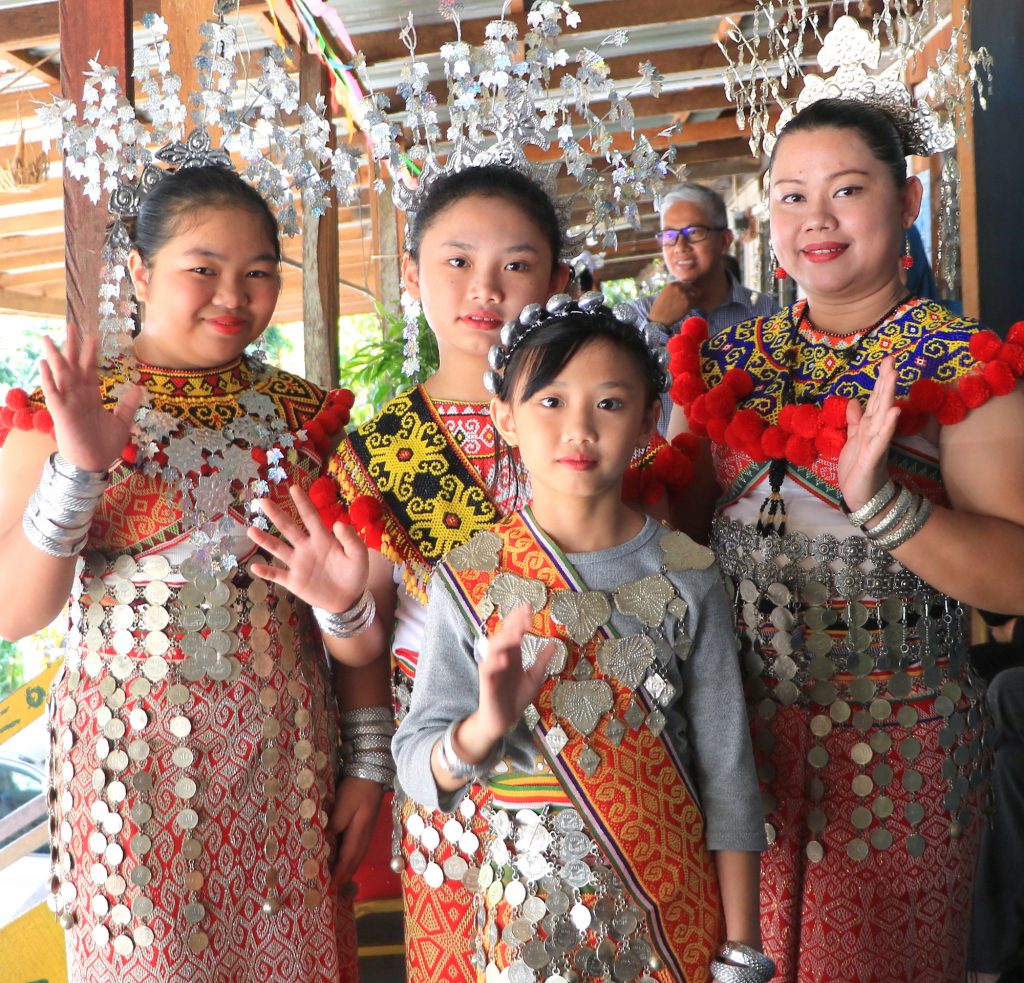 Labi is also a haven for nature lovers who seek serenity. Besides the calm waters of Luagan Lalak Recreation Park, Labi is also home to 40 waterfalls and various species of wildlife.
Kampong Ayer
After viewing Labi's colorful wildlife, experience a different world of color when you journey over to Kampong Ayer, 10 floating villages known as the Venice of the East. Connected by a 23-mile series of wooden bridges and boardwalks, many of the homes are painted in vibrant colors and patterns. Directly translated to "water village," Kampong Ayer is the world's largest settlement on stilts, dating back over 600 years. The community itself is self-contained with its own schools, post offices, gas stations, and more. In total, around 9,000 people live here, about 2% of the population of Brunei. Visitors can explore the village on foot or take a boat down the Brunei River to cover a wider distance.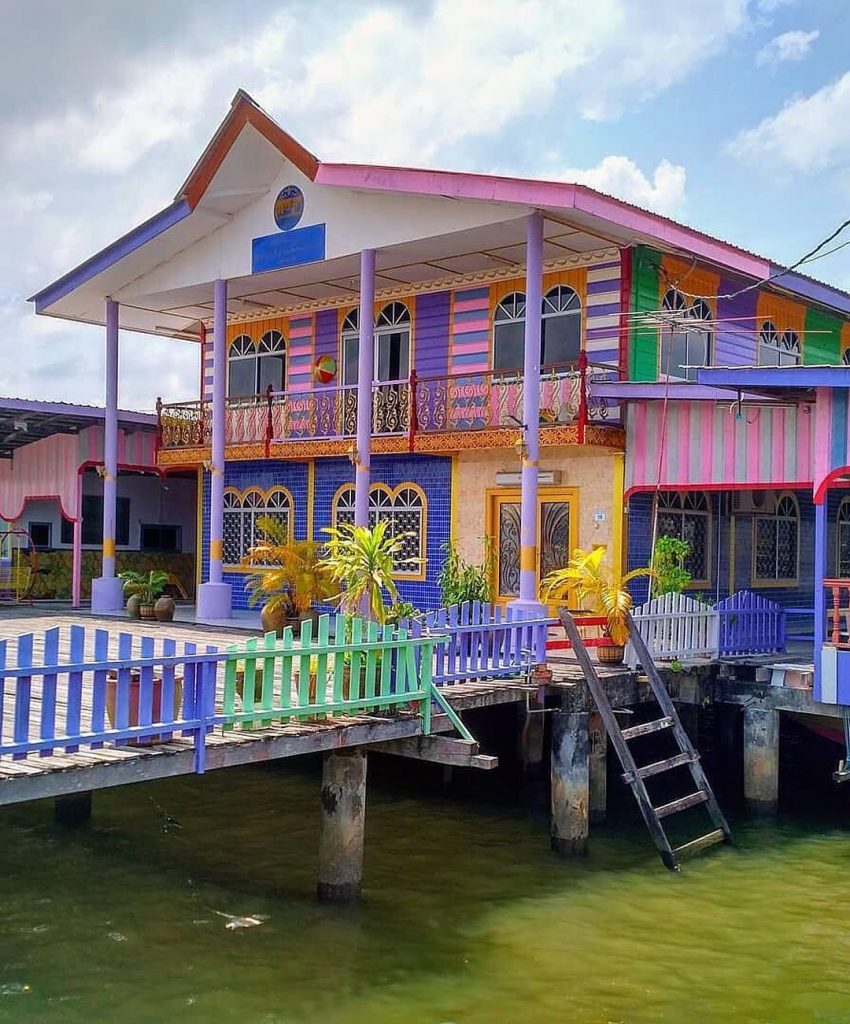 Billionth Barrel Monument
The last stop on this cultural tour of Brunei is the Billionth Barrel Monument in the town of Seria. It was commissioned in 1991 by the Brunei Shell Petroleum Company in honor of the billionth barrel of crude oil produced in Seria.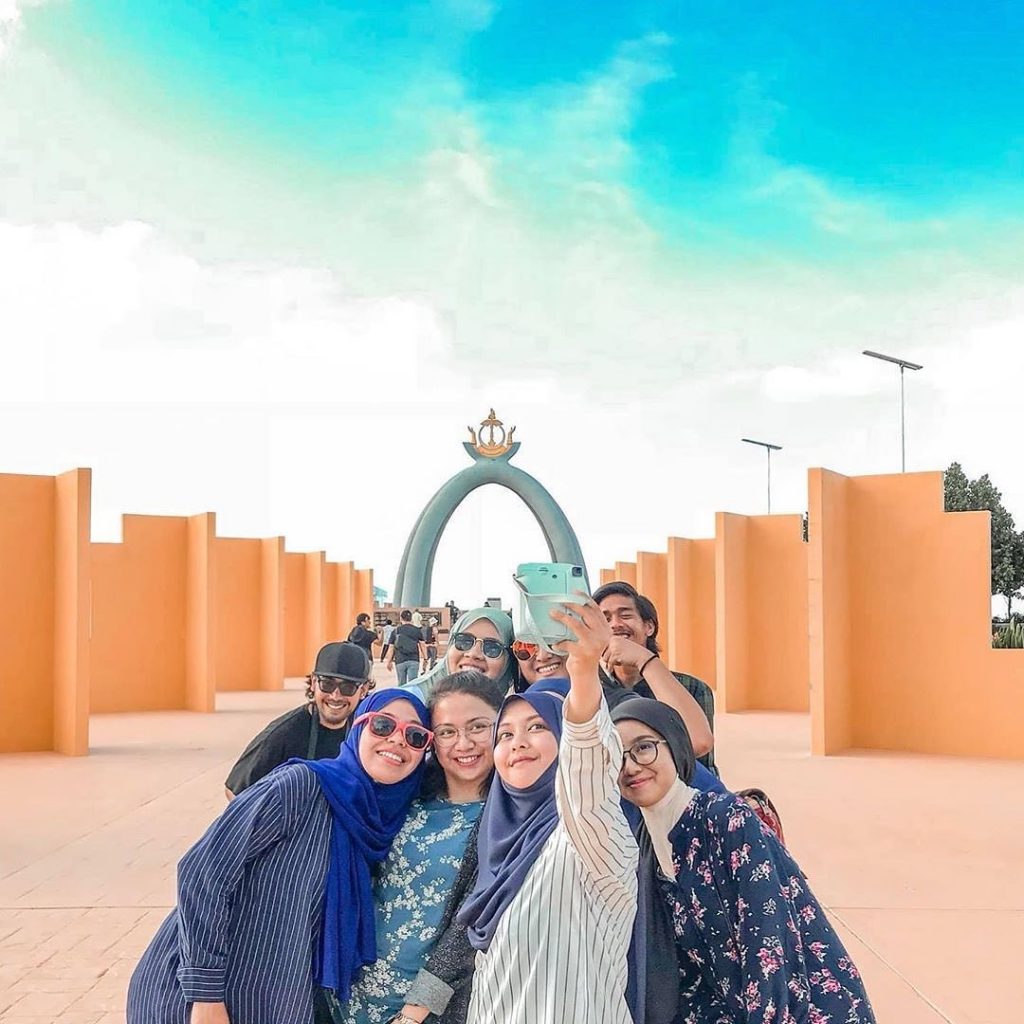 While a monument to oil may not sound like something special, the structure is in fact quite beautiful! Six arches meet at the top of the monument to represent oil flowing out of the ground. At their meeting spot sits the Brunei national emblem as a symbol of the prosperity of the nation. Copper panels at the base display a series of scenes depicting the country's oil industry. After taking in the monument, walk down to the nearby beach.

Now we head to Cambodia for a taste of island life and monumental structures!
Cambodia
While once not as popular as its neighbors, Cambodia has seen a huge burst in tourism in recent years. In 2018 alone, the country had the third-largest boost in international tourism in all of ASEAN. With magnificent art throughout the country, as well as a wide range of historic sites to see and beaches to relax on, it's no wonder that so many visitors are choosing to spend their time in Cambodia.
Banteay Srei
While Angkor Wat may be the most famous structure in Cambodia, in and around Siem Reap is a series of temples that are equally worth visiting. About a half-hour's way is one of the most breathtaking- Banteay Srei. The 10th-century temple was created in dedication to the Hindu God Shiva and has garnered many nicknames such as "The Lady Temple" and "The Pink Temple" along the way. In truth, Banteay Srei translates to "citadel of the women," and features decorative carvings of female deities along its pink-tinted limestone.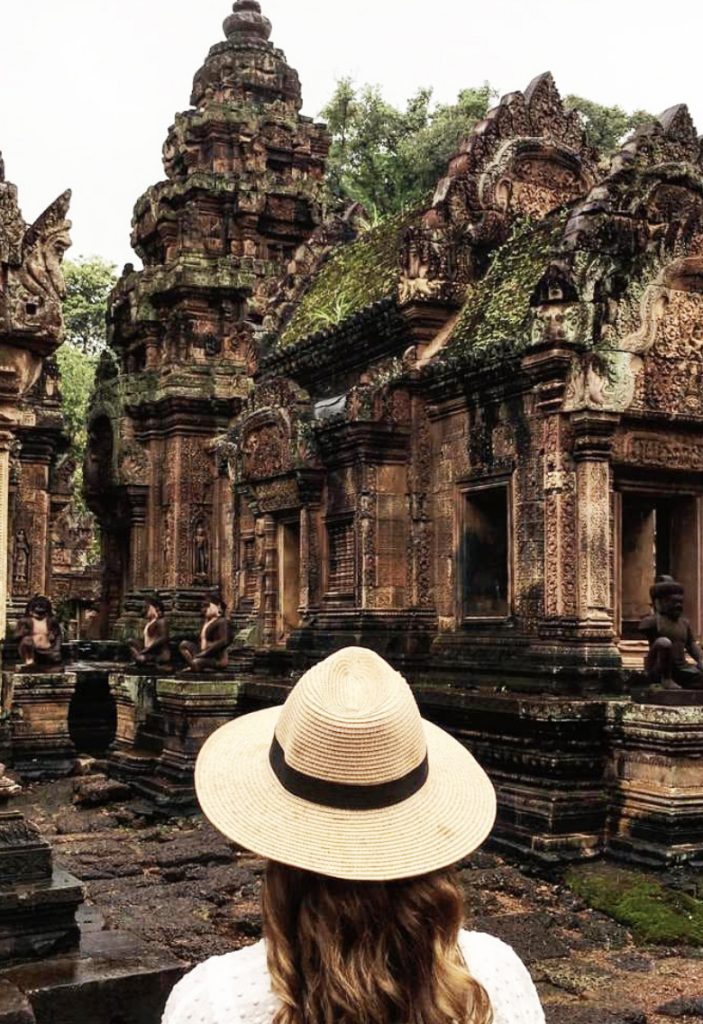 Interestingly enough, it is the only temple not to have been commissioned by a king. While a bit off the beaten path, Banteay Srei is included in the temple pass that visitors to the area can purchase.
Koh Rong Island
Just a ferry ride from Sihanoukville, Koh Rong Island is an oasis off the coast of Cambodia. Composed of 27 miles of beach, seven bays, and 30 square miles of land, there is so much to explore while there. Visitors can get around by water taxi or taking a walk on a few trails available. For anyone looking for an energized experience, the area around the beach at Koh Touch is built up with bars, guesthouses, and eateries.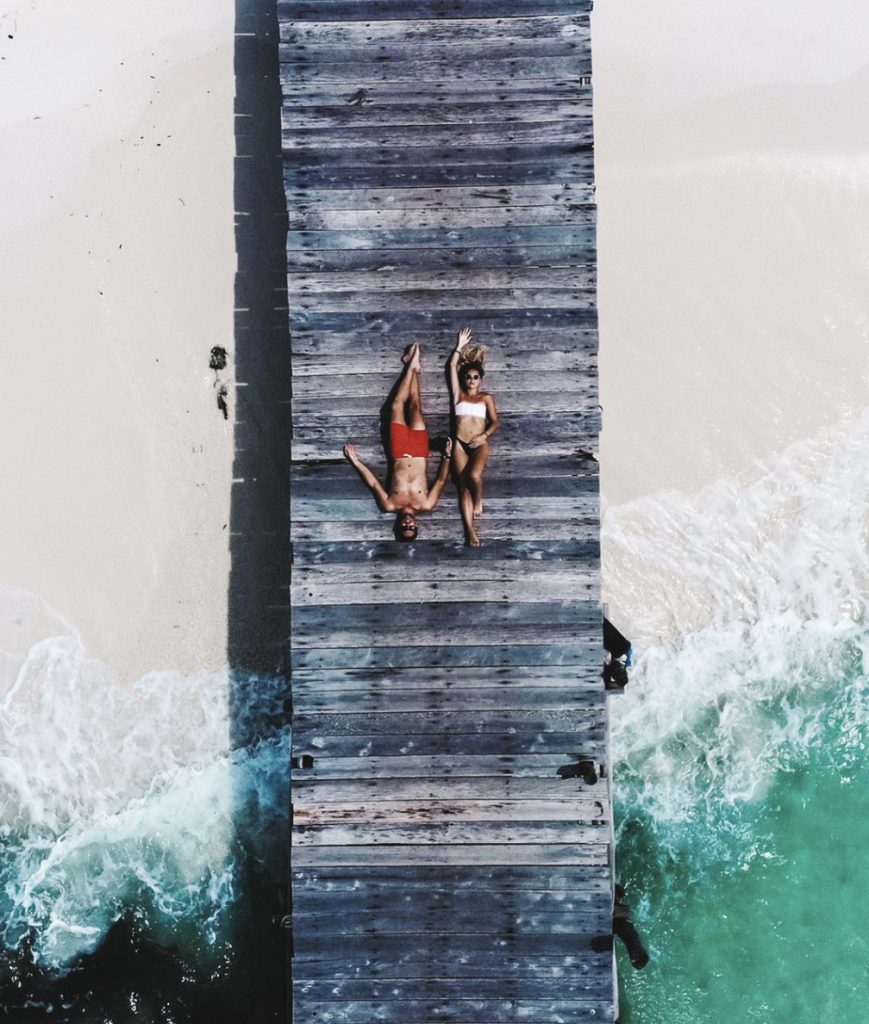 Anyone looking to chill out and escape the business can head to Sok San, a quieter, beach that stretches four miles across. Regardless, make sure to spend a night seeing the glowing plankton which appear at the water's edge.
Independence Monument
In the capital city of Phnom Penh, stands the Independence Monument. It was built in 1958 to commemorate Cambodia's independence from France in 1953. The monument itself was modeled after Angkor Wat's central tower, forming a lotus shape. It was inaugurated on November 9th, 1962, the date that serves as Cambodian Independence Day.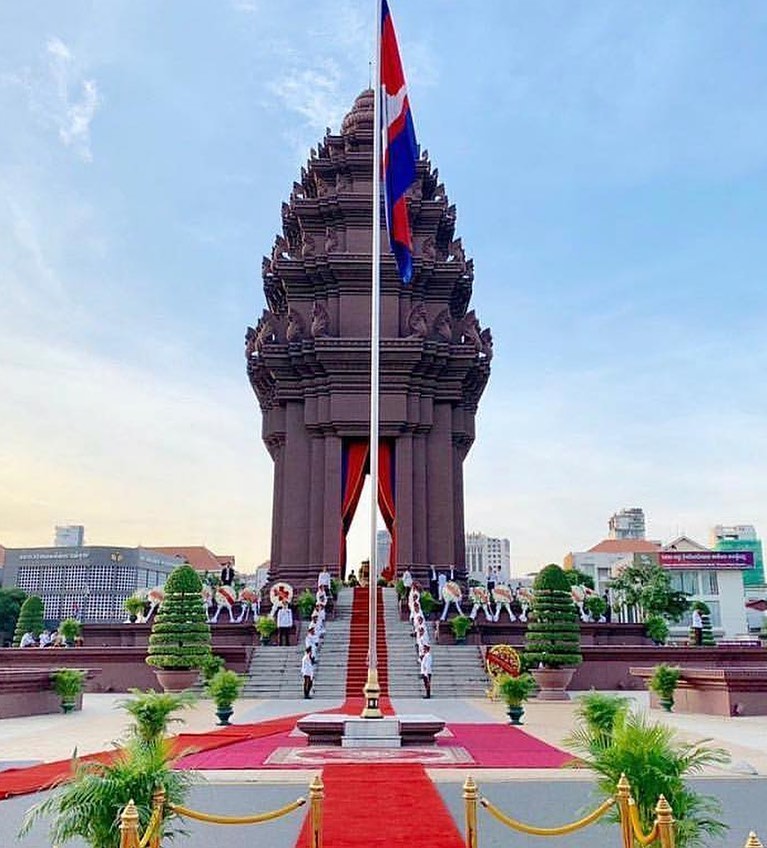 Today the structure also serves as a memorial to Cambodians who died in war, with wreaths laid at its base on national holidays. Its central location in the city, just 10 minutes from the Royal Palace, makes it easy for tourists to visit during their stay in Phnom Penh.
There are so many cultural sites to see in Brunei and Cambodia, both old and new. A trip to these countries opens the mind to so much history and stories of other cultures. We can't wait for you to experience it for yourself.