Good, cheap food is really worth going out of the way for! If you agree with this statement, then you're the kind of foodie we want on this wide-ranging Southeast Asia food itinerary that starts in Thailand and hits all the top street food spots along the way, including (but not limited to) Malaysia's nasikandar and Indonesia's nighttime street seafood scene.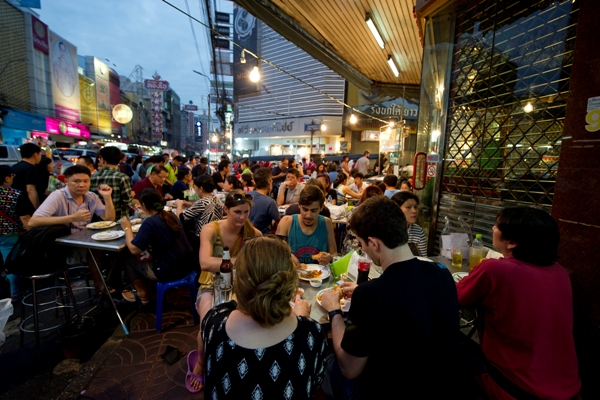 Begin at Bangkok, Thailand: Street Food Crazy City
Thailand's capital Bangkok is the only logical launchpad for this culinary adventure. Not only is the Suvarnabhumi Airport one of Southeast Asia's key air travel hubs, the city's efficient rail transport system can whisk you straight away from the airport into one of Bangkok's top street food precincts.
You can't go wrong visiting Victory Monument's convergence of street food selections; Khao San Road's beer-fueled frenzy of world street food favorites; and Yaowarat's food with a Chinese twist.
Wherever you go, you'll find a food stall ready and waiting. These little business enterprises never sleep – in the day, they feed busy office workers, and after dark, you'll find drinkers downing noodles or fried rice dishes as a nightcap. All that at less than US$ 3 per meal: the best value for the best street food in the world!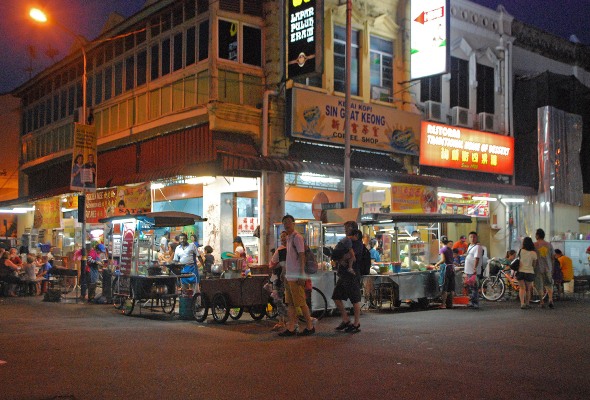 Take the Train to Malaysia: Penang's Three-Culture Cuisine
Just over the border from Thailand, the state of Penang is a popular overland stop for tourists making the "visa run" from Bangkok. But you don't need any excuse to visit Penang's capital George Town: visa or not, George Town's street food is all the reason you need to go.
The endless variety of food in Penang has created for the island a reputation as a food destination – the island draws thousands of visitors on the strength of its hawker food alone! The variegated food scene also draws from multiple cultural traditions, from Malay to Chinese to Indian to Peranakan.
"What makes George Town is because of these people – how we have evolved, living together," explains Mark Ng, tour guide and co-partner for Simply Enak food tours. "Here the Chinese, Indian, Malay and all the other races chose to live in harmony, and you see the influence of food culture on each other."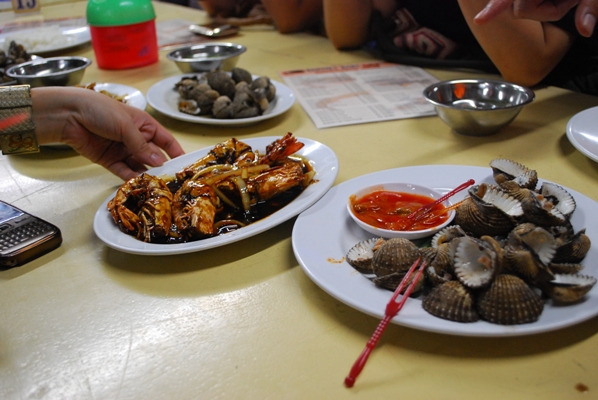 Fly to Jakarta, Indonesia: Surprisingly Awesome Street Food
From Penang Airport, you can fly directly to Indonesia and its capital Jakarta: one of the region's unsung street food centers.
Like Malaysia, Indonesian cuisine traces its roots from a number of different cultures, each of which have washed up on the archipelago's shores successively throughout the country's history. Indian and Arabic visitors introduced curries and satays respectively; the Dutch introduced maize and peanuts.
And the Chinese introduced their own cuisine and techniques, which infuse directly into the street food scene you'll find throughout the capital.
Top street food stops include Pecenongan, which transforms after dark into a lineup of kaki lima stalls selling pork satay (rare, considering the strength of Islam in these parts) and sweet murtabak pancakes; BendunganHilir (Benhil), a surprisingly well-stocked seafood street food junction that only opens at night; and Menteng, an upscale residential neighborhood whose nasigila(crazy rice) is the talk of the town.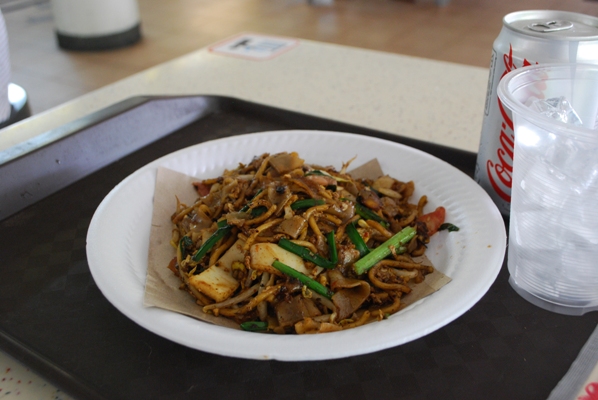 Fly to Singapore: Cleaned-Up Street Food
In the past, Singapore's hawkers sold their food along the sidewalks, clogging up the lanes, forcing the government to shepherd them into state-built hawker centers in the 1980s.
These food courts caught on: you'll find about 113 government-owned hawker centers that still do brisk business, along with hundreds of other privately-owned hawkers that match their state-run counterparts in price and selections.
This matches with Singapore's famous passion for food: different hawker stalls have long lines of fans every lunchtime, who come for generations-old traditional recipes passed down from the hawkers' forefathers. The foods resulting from these recipes include char kwayteow, Hainanese chicken rice, and satay (grilled meat skewers).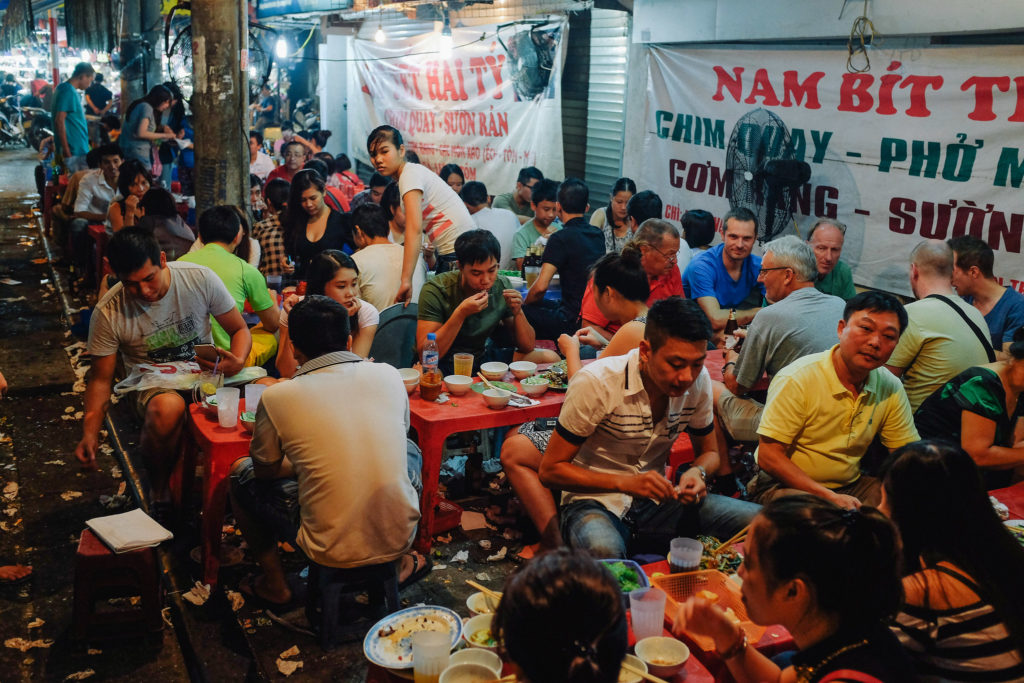 Fly to Hanoi: Get Ready to Rumble
Hanoi remains the capital of Vietnam, though whether it's the food capital of Vietnam remains open to dispute. Hanoi continues to contend with Ho Chi Minh City for dominance, the refined techniques of the north competing with the hearty meals of the south.
The Old District of Hanoi is an ideal food playground for visitors, with entire streets devoted to single iconic dishes (Cha Ca Street in the Old District invented, and still serves, the grilled fish dish known as cha ca la vong). Wander around to get your fill of other local favorites: pho noodles, banh ran (a type of doughnut made with sticky rice), and bun cha (fish with rice vermicelli noodles – famously eaten by President Obama a few years back).